📷 🍀 Cannabis Creative Contest Week 5: "Beauty BUD In the Making!" B&W PIC!
🙋📷 "HIGH" GUYS! Happy Hump Day, the weekends almost here!

Here is my B&W WEED Pics. for the Cannabis Creative Contest week 5 , being hosted by @jgvinstl , thanks man! If you would like to enter for a chance to WIN 200 WEEDCASH!, here is the link with all the contest details, good luck!:
https://www.weedcash.network/weedcash/@jgvinstl/cannabis-creative-contest-week-5-black-and-white-photography
---
📷🍀 All Pics. Taken By Me On My Google Pixel 2 XL Cell Phone, Check my new phones Specs. Here:
https://www.movertix.com/en/google-pixel-2-xl-black-64gb.html
---
📷 MY B&W ENTRY: Beauty BUD In The Making! 📷
I took this awesome pic. Last year of my Sons Beautiful Purple Kush Plant Starting to go into BUD! We have more coming this fall which I recently posted about, and will share more pics in a post here on #weedcash , once they are ready.
https://www.weedcash.network/palnet/@karenmckersie/my-first-outdoor-grow-show-purple-kush-pics-on-weedcash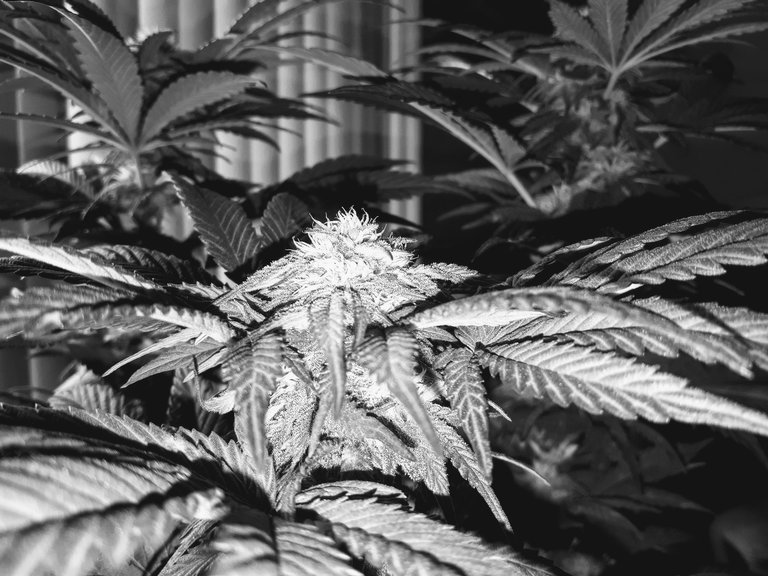 😎🍀 "About Purple Kush. ..." 🍀😎
"Purple Kush is a cross between two South-Central Asian indica landraces: Hindu Kush, from the mountainous Pakistan-Afghanistan border, and a purple-tinged variety of Afghani. With 100% indica genetics, it provides a slow and relaxing full body stone."
https://www.wikileaf.com/strain/purple-kush/
😎 Extra added For Fun, lol! 😎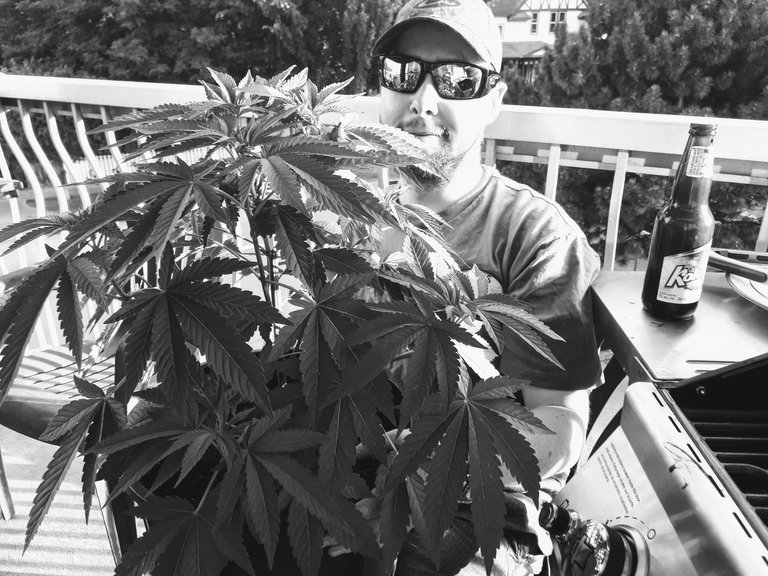 ---
🍀😎 Thanks for stopping by, I am glad to be a WEEDCASH Whale with 1,227.26 WEED STAKED, WOOT!! And will continue to Stake all WEED I receive in my Steem-Engine Wallet!
https://www.weedcash.network/


---
---