My 2022 Hive Goals - Week 7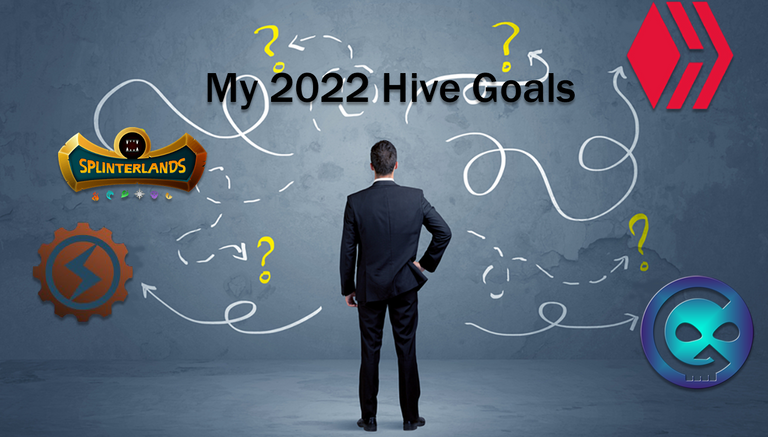 Welcome to my weekly series where I attempt to explain my current hive investment strategies and how they are currently performing in the ups and downs of the crypto market. I will discuss the Goal of these investment choices and hope to be making profitable choices. Some of the choices along the way have turned out to be not so profitable as other, but I'm learning and improving as I go along. Some of you may have noticed the title skipped a week, Time got away from me last week and by the time I got to sit down to write it was almost time for this weeks post, so last week got skipped.

Liquidity Pools
Liquidity pools are going to be a focus going forward. 0.25% fee on trades through the pool and 24 hour rewards I'm not really sure curator will be able to keep up with that, some of these pools have 200+% APR on their 24 hour rewards.
ONEUP:LEO - I added a small amount to this pool this week increasing my shares from 0.007% to 0.009% however the APR continues to drop from 270.363% to 216.349% still not a bad APR and I am accumulating more ONEUP and LEO from swap fee and more ONEUP, LVL, THGAMING in rewards.
SWAP.HIVE:ONEUP - Added a little more to this pool but still leaves me at 0.002% and APR dropped to 136.122%. This pool is giving ONEUP, LVL, THGAMING as well.
PIZZA:ONEUP - Took a small position in this pool 0.006% at 149.472% APR. This pool is Giving ONEUP, LVL, THGAMING as well.
SWAP.HIVE:CENT - Despite adding to this pool I lost percent shares in this pool coupled with a lower APR would probably indicate more people joining this pool or adding to positions. I have 0.124% shares in this pool with 51.162% APR. The rewards are giving CENT and LVL.
CENT:POB - I added a bit more to this pool and our shares increased from 0.064% to 0.074% on this 87.846% APR pool. This pool is giving more CENT, POB and some LVL.
BEE:SWAP.BUSD - Again, small add to this pool kept my shares about the same at 0.002% on this 84.841% APR pool. The rewards are more BEE, and small amounts of LVL and PLN.
SWAP.HIVE:PLN - Added some more to my position again this period and still my shares remain at 0.008% but the APR jumped from 217.307% to 351.504% most likely from more rewards being added to the pool. This pool gives me various play2earn game tokens as the 24 hour rewards, SPS, DEC, SIM, CROP, GAMER, ONEUP, SPT, SWAP.STATE, ENTRY, BATTLE, THGAMING and LVL as well as more PLN.
SPS:SWAP.STATE - despite adding to this pool I have lost position going from 0.017% share to 0.013% shares and I think I know who is taking away my shares. The APR increased to 113.648% because the pool owner added more rewards. This pool gives me more SPS, SWAP.STATE, SWAP.DFY, GAMER and a little PLN.
SWAP.HIVE:DEC - I am certainly not in this pool for the 1.24% APR. Being in this pool gives me double the amount of DEC in this pool airdrop points towards SPS airdrop in splinterlands. the 24 hour rewards give me a little BEE, LVL, BXT.
PIZZA:DEC - I originally put a small amount in here as a test on air drop points, turns out you get no airdrop points for DEC in this pool. If you did I would most likely add more to this pool at 56.444% APR and providing DEC, UTOPIS and THGAMING as rewards.
SWAP.HIVE:BXT - the APR on this pool dropped back to 81.059% and increased my position which keeps the 0.003 BXT 24 hours rewards coming in. I want to get much more BXT to stake for hive rewards.
SWAP.HIVE:SIM - This pool is only 27.313% APR but earns me more SIM and small amounts of BXT. I figure if I keep adjusting my position here it will fund my start in Dcity.
SWAP.HIVE:THGAMING - I have been accumulating THGAMING tokens so I figured I should put them to work in the 191.819% APR pool. The 24 hour rewards are paying more THGAMING, a little bit of PIMP, LVL, and BRO. I have been looking to get some BRO as it is another token that pays out dividends for holding it.
24 hour rewards from Liquidity
| Token | Amount | Token | Amount |
| --- | --- | --- | --- |
| ONEUP | 0.377 | LVL | 0.199 |
| MEME | 0.281 | THGAMING | 0.266 |
| CENT | 0.299 | VIBES | 0.019 |
| POB | 0.002 | BEE | 0.004 |
| PLN | 0.008 | SPS | 0.009 |
| DEC | 1.079 | SIM | 0.268 |
| CROP | 0.055 | GAMER | 0.164 |
| SPT | 0.039 | SWAP.STATE | 1.739 |
| ENTRY | 0.479 | BATTLE | 0.052 |
| SWAP.DFY | 0.315 | NFTM | 55.78 |
| LASSECASH | 0.017 | BXT | 0.003 |
Posts and Curation
Story of my life still behind on my posts as I said in the intro missed 2 posts this period. I did manage to get my new post I was researching out and for the most part it seemed to be a hit and will continuing to add more
splinterlands
posts. I realized after I made my last post how rediculous my statement was saying I'm going 100% HP because value was high. Post aacumulate a Dollar value and that dollar value is paid out based on your choice. you will not get more at higher hive values.
Play2Earn
splinterlands - I joined a guild. I know, me of all people in a guild? I was charmed. I think it will be a mutually beneficial relationship. Already my card renting has improved.
Geno Pets - Still waiting the Beta invite, but have not had any time to complete the steps required to push closer to the top of the list and not even sure at this point I have time to beta test a game that I am not earning in while testing.
Hash Kings - Started the tutorial getting started for $1. the prices are slightly old I think and it may have cost more than a dollar. I will figure out the cost when I go to sell my first crop of 300+ buds I just harvested. Overall a pretty passive game. Plant and water crops, come back in 7 days harvest them and put the buds up for sale or use them on some other in game uses.
Dcity - Still just building liquidity to fund my game play in this when I finally get some reading done to get started.

My approximate starting value was $3577.25 with my approximate value in hive eco system this week being slightly less than 2 weeks ago at $2965.62. This decrease is mainly due to the overall market still not recovering and opening a few more CHAOS packs and finding no real value in them. The value of my CARTEL tokens decreasing added to it as well.
| Token | Current Price | Total Value | Liquid | Liquidity | Staked | Delegated |
| --- | --- | --- | --- | --- | --- | --- |
| SWAP.HIVE | 0.98000000 | 19.43042842 | 0.64430355 | 19.18266423 | 0 | 0 |
| HIVE | 0.98000000 | 0.58898000 | 0.601 | 0 | 0 | 0 |
| HP | 0.98000000 | 112.96362000 | 0 | 0 | 80.223 | 35.046 |
| HBD | 1.00000000 | 28.48500000 | 0 | 0 | 28.485 | 0 |
| SWAP.HBD | 1.00000000 | 0.00000000 | 0 | 0 | 0 | 0 |
| BXT | 6.87000000 | 21.47562000 | 0 | 0.843 | 2.283 | 0 |
| UTOPIS | 1.07000000 | 0.32683596 | 0 | 0 | 0.30545417 | 0 |
| CARTEL | 8.73000000 | 183.33000000 | 21 | 0 | 0 | 0 |
| SPT | 0.00194000 | 24.69534393 | 0 | 0 | 1131.02583 | 11598.5329 |
| ONEUP | 0.02989000 | 23.12712224 | 0 | 29.78571829 | 10.01063099 | 733.94477617 |
| LEO | 0.20500000 | 3.05757500 | 0 | 4.152 | 4.869 | 5.894 |
| POB | 0.02217000 | 0.51300511 | 0 | 10.00955064 | 0.18805395 | 12.94200343 |
| CTP | 0.01859000 | 0.27535508 | 0 | 0 | 6.618 | 8.194 |
| CENT | 0.00739000 | 1.46725038 | 0 | 181.5286827 | 17.01670059 | 0 |
| VYB | 0.02947000 | 0.20756821 | 0 | 0 | 7.04337332 | 0 |
| NEOXAG | 0.00068000 | 0.02193581 | 0 | 0 | 12.25851421 | 20.00003495 |
| SPS | 0.13900000 | 205.78071895 | 0 | 13.54282696 | 1466.894 | 0 |
| DEC | 0.00304000 | 10.31979851 | 2928.865 | 465.8055632 | 0 | 0 |
| CHAOS | 3.16000000 | 2291.00000000 | 719 | 0 | 0 | 0 |

---
---