HiveBuzz Power Up Day Badge - Only a few hours left to get it!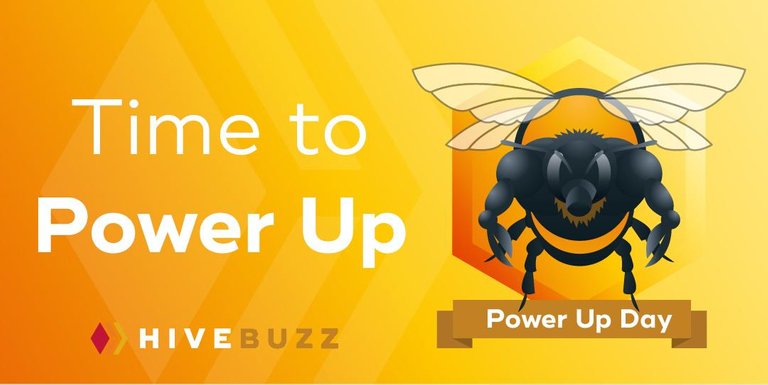 The Hive Power Up Day (PUD) has started a few hours ago. This funny initiative is taking place on the first day of every month and the current one started today at 00:00 UTC time.
Add the Power Up Day badge to your board
For this edition of Power Up Day, the HiveBuzz team decided to add a little fun by offering a badge to all those who would make a power-up of at least 100 HIVE
You will find all the information on this subject in this post.
Soon after the start of the day, a good fifty users had already received their badges. There is still time for you to get it, but be aware that you only have a few hours left. You won't be able to get it anymore after midnight, UTC time!
Offer the PUD badge to your friends
Did you know that you can give the PUD badge your friends or other users who do not own enough HIVE to power-up. It is possible to give the badge to someone else without first transferring HIVE to their wallet. There is a small trick that HiveBuzz forgot to mention int its announcement post.
You can power-up your HIVE to another account!
This is really easy to do:
| | | |
| --- | --- | --- |
| With hive.blog | With peakd.com | With Keychain |
Your friend's account will find its wallet with more HP and he/she will get the Hive Power Up badge.
Cool gift, isn't it?
You can combine power-ups
You do not need to power-up 100 HIVE at once. You can combine:
multiple power-ups from your account
a power-up from your account and a gift from someone else
multiple power up from your account and multiple gifts from multiple other accounts
...
What matters is whether the total reaches or exceeds 100 HIVE.
The only restriction is that all transactions must be done by August 1st.
Let's Power Up together!
---
Like my work for the Hive community?
---
---