Hive Power Up Day - Let's grow together!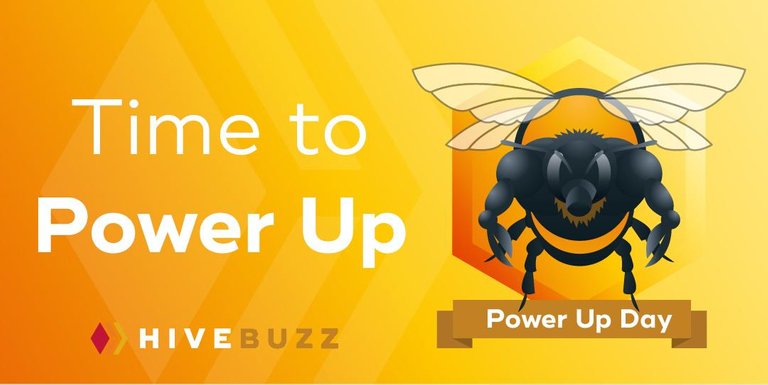 The Hive Power Up Day (PUD) is taking place on the first day of every month and the next one will occurs August 1st.
PUD is a project initiated by @streetstyle and the first occurrence was on May 1st, 2019. For more information about the next coming PUD, you can read this post from @traciyork.

Este post está traducido al español - aquí


Une version en français de ce post est disponible - ici


Dieser Beitrag ist ins Deutsche übersetzt: hier
Why participate in the Hive PUD?
For the community as a whole, it's a great way to show support for our blockchain home by staking (aka powering up) Hive and adding to its value.
In addition to making your own vote more valuable and adding to your curation rewards (as well as earning interest on your stake), you will also strengthen your influence on the blockchain.
On top of this, some amazing members of the Hive community are offering prizes that include delegations, Hive giveaways, and other cool stuff to the Hive PUD participants.
HiveBuzz to support the Hive PUD initiative
We have been contacted by @jeanlucsr who wanted to contribute to the initiative in a funny way and he triggered the idea of creating a badge for the Power Up Day.
Therefore HiveBuzz has decided to support his great idea. Together, we created a new badge that you can get if you participate in the PowerUp Day: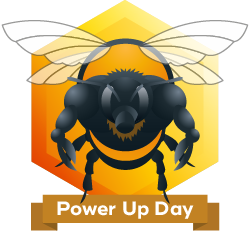 How to get your HiveBuzz Power Up Day badge?
As per the initial project rules, you will have to power-up HIVE on the 1st day of any month.

IMPORTANT:

HiveBuzz will use UTC date and time to validate when your powered-up. Therefore, check your timezone and convert your local time to UTC before powering up!



To make the badge more valuable for those who managed to get it, we decided to set a minimum threshold. Sorry for the smart opportunists, but powering-up 0.001 HIVE won't make the trick. This means that you will have to power-up at least 100 HIVE!
Strictly follow the above 2 rules and this badge will be yours!
Badges will be distributed to the successful participants at the end of the Power Up Day.
---
We would like to thank @jeanlucsr for his awesome initiative and contribution to the PUD project as well as for the great collaboration we had in the badge creation process. Give him some love (and upvotes)!
---
Be ready and Power Up!
---
HiveBuzz is a project created by @arcange
---
---