A successful meetup and its commemorative badge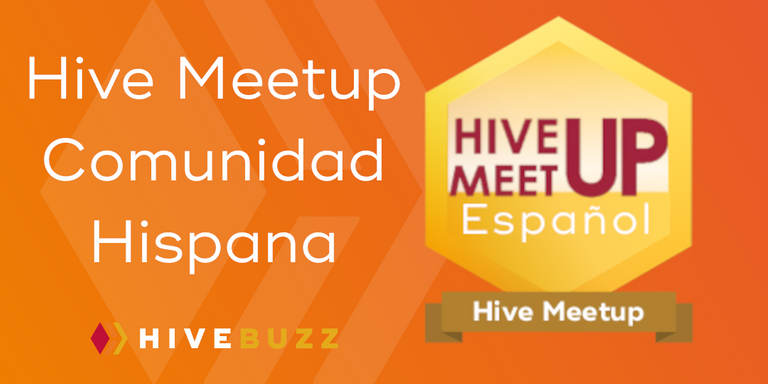 As you may have already read in @arcange's recent post regarding multilingualism on Hive, the Spanish-speaking community is the most active language community outside of English.

Este post está traducido al español - aquí
They are not only active at posting as they organized a two-day virtual Hive MeetUP for the Hispanic community on March 20 and 21.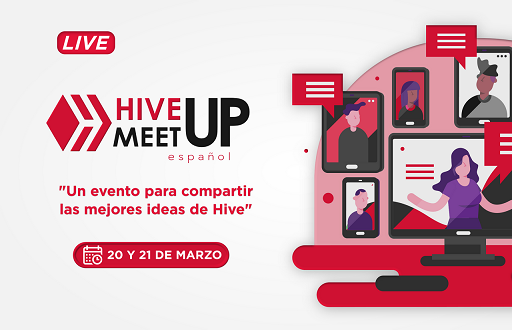 A top-notch organization
The event was organized by @ilazramusic, @enrique89, @VictoriaBSB and @eddiespino, and its quality was really impressive.
We enjoyed numerous short but so interesting presentations from renowned speakers, but also from the Hispanic community, among them:
@blocktrades, @cervantes, @mcfarhat (@actifit), @gerber (@dcitygame), @good-karma (@ecency), @jarvie (@peakd), @guiltyparties, @ocd, @starkerz (@threespeak), @arcange, @crimsonclad, @nathanmars, @bluemist, @marybellrg, @avellana, @fuerza-hispana, @hivemexico, @hispapro, @hivemotor, @eddiespino, @enrique89, @hivemotor, @jonyoudyer, @clayboyn, @juliakpondsford, @eturnex, @hashkings, @qwoyn, @academialibertad, @fermionico, @Ylich
All presentations were translated both in Spanish or English, an amazing translation work done by @ilazramusic, @enrique89 and sometimes the speakers themselves.
The number of participants was also incredible. It was not uncommon to see nearly a hundred people logged in at the same time on the discord channel.
The participation in the text chat was intensive, but always respectful, friendly and very welcoming.
All complemented by magnificent musical interludes performed by @eugelys.
A perfect example of a successful meetup that other linguistic communities can learn from. We are challenging them.
PS: We apologize if we forgot to mention some people who actively participated in the event. There were so many of you that we will no doubt have missed some names.
All attendees deserve their commemorative badge
We were contacted by @victoriabsb who had the brilliant idea to ask us to create a commemorative badge.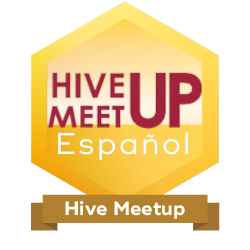 All participants to the Spanish Hive meetup will receive it. The badge will be displayed in your personal tab on your board.
PS: If you were present during the event and by mistake you did not receive your badge, do not hesitate to contact the organizers to inform them (they are the one managing the list).
See you at the next meetup
We have heard that there may be other editions of this meetup.
Be sure to join us there next time!
The Hivebuzz Team
---
---