You've Read My Blogs, Now lets Get To Know Me A Little Better!!!

Hello #Hive this is not my average kind of entry but since I'm new here and 9 days ago @macchiata from the @OCD team had commented on my first entry and requested I take part in the #IntroduceYourself part of the #HiveCommunity and the #PeakdCommunity, I find myself in a slightly different element.
Tonight we are going to get to know who I am a little better and find out what my aspirations are, what I am doing in life to push me ahead in the game, what I would like to bring to the table in this #Community, the kind of #Information I would like to read about, I will also explain to you how I was introduced to #Hive and #Peakd, touch down on what I expect from here.
**Who Am I?? Where Did I Come From??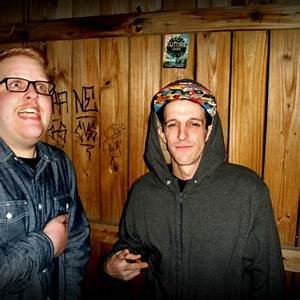 To start this off this off properly I am going to introduce myself formally.
My name is Christopher I am a 36 year old single male living in the Slums of Flint, MI. (Never a day without entertainment here) I have grown up to live a pretty tough life from going through a nasty childhood, always being picked on to always being ignored and never heard out, trying to get in where I fit but it seemed I did not fit in to a lot of crowds until I was a teenager.
I have a wide variety of talents and only a few I've honed and crafted, over the years I've faded out on these talents but they made me who I am today, what made begin to fit in with the "cool crowd" was when I began to start writing #music, let me take you 1 step back so you know where music became a part of my life.
As I stated I had a pretty nasty childhood well not to go in to all that detail but I ended up serving some time in a juvenile detention center for about 8 months when I was 14 and there were some guys #rapping all the time and so I decided to jump in not knowing I was actually pretty good at it, fast forward a little bit to when I turned 16 is when I really hit the ground running.
From that point I knew #HipHop music was my passion from #BeatBoxing to #Freestyling I became one the better upcoming local #Rappers in my community where I lived in a small town called Brandon Township.
My teenage years were quite rough with a lot of experimenting with #Partying drinking beer and smoking a lot of #cannabis which lead me to becoming a #Hustler in the streets and later down the road it really ended up not working in my favor at all.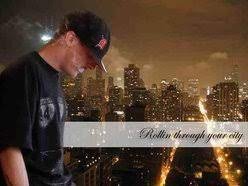 I continued the #HipHop path up until I was around 25 I had a small record deal with a small company worked out and was going to sign my 1st contract as a performing artist and pursue my #Dreams, that is until the hustling part did not go my way, I ended up doing some time and getting in trouble and taking responsibility for my actions when I could've fought the case and won (but we wont get into all that we are just going to keep it fairly basic), needless to say I regret not taking more serious disciplinary action against myself to have had a better opportunity to get out of my city.
After I did my time I completely changed everything about myself and flipped the script to a new chapter in my life, I buckled down and worked my butt off to get ahead with my background now tarnished.
However I did not let my background stop me in 2012 I was introduced to an Underground Rave and fell in love with atmosphere immediately, I began to #Network as much as I could getting to know people, #production companies, #DJs, #Security etc.
Shortly after that in 2014 after having some face time with the #ElectronicMusic community I decided I needed to get back into #music, I became a #DJ and started producing (wasn't the best at that) I still currently #Dj from time to time and still make mixes here and there, I do not have #Pioneer cdj's and wish I would've doubled down in the past to grab some.

The list of talent I have played alongside on rosters is vast and huge, I have been on the same bills as #Jrabbit, #DjAssault, #Eptic #AbTheTheif, #Truth, #Tincup, #Excision, #Downlink #Beargrillz #Funtcase #JPhelpz and so many more, I have always had a passion for music and it has lead me to some very fantastic heights and I wouldn't change any of it.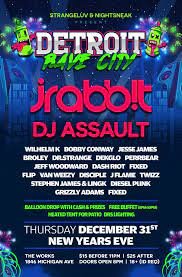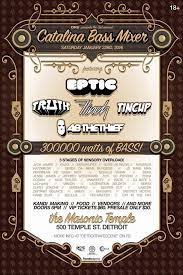 I currently am a laid off #Stagehand who was working at a music theater before #Covid19, I have taken that time to put myself through #Hvac school and through #Blockchain and #Programming certified courses, I have now a #Blockchain certification in #Blockchain Technology and I plan to use that knowledge to program #Dapps and #Apps powered by coins such as #Dogecoin, I also have plans of starting my own #Cryptocurrency mining company in the near future, I own a small business called The Real Sauce Media and plan to convert that to a digital #Decentralized workplace when my program is complete.
** How I Found Out About #Hive & Who Invited Me!!**
Lately I have heavily taken to #Twitter in rise with the #Dogecoin craze, which I use to despise that platform for many reasons but I am very happy I began my journey back onto that platform as I encountered @nobutsd1974 who is the only reason I knew #Hive existed.
I was talking about starting a #Blog about a week or so ago when @nobutsd1974 jumped onto my tweet talking about coming over here and creating my blog on this site, he delegated me some #HivePower to move around here and be able to post and interact and for that I am forever grateful of him and I owe him big time.
This is by far one of the most intricate platforms I have ever experienced, there is so much to access and so much to learn that I am still on the basics lol 1 day at a time and we all could become masters of #Hive.
What I Want To Bring To The #Hive Community & What I Expect From It
So here I am going to explain what I want to bring to this community and what I expect in return and to achieve form this beautiful platform.
I plan to bring some raw authentic material off of my own mind all freestyle writing about topics I am passionate about, educating as much as I possibly can, giving resources to information I provide, these topics can vary in a wide rang from #Cannabis #Cryptocurrency #BlockchainTechnology #HipHop #Dubstep #Techno and many more, I hope you have enjoyed my blog so far and I plan to keep bringing what I can to the table to keep the mind interested.
I expect NOTHING in life whatsoever and if I had to expect something from this website it would just be the option to being able to come on here and get some thoughts and feelings off my chest through words.
However I do expect to #Learn as much as I can while I am here considering learning is the most valuable asset we have as #Humans, I would like to make some pretty solid connections in the future, currently as of right now I have a lot on my plate so my time is extremely limited as of lately but I try to utilize it properly.
I hope you have enjoyed reading about who I am and where I plan to see myself with my #blog here on The #Hive Community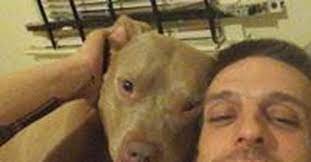 hive/realhodlr/23xKhMLpE9RCwy9vir3EKt45KocaqTT8WFxyG8NT6RR9Xissvhf3ng9trZP7zzroBEXmE)
---
---