Happy Forkday to the Hive Community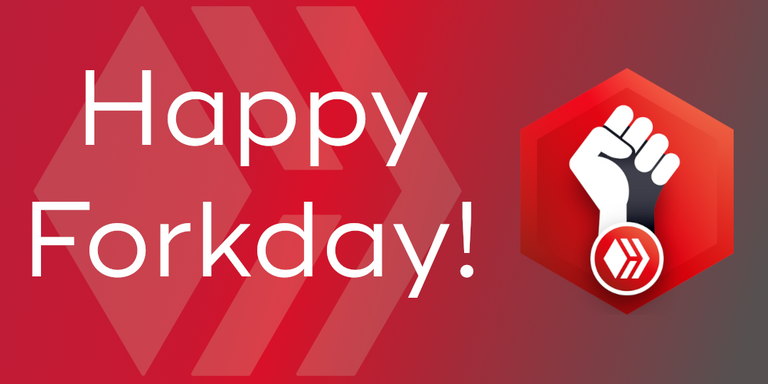 It's been a year since our community decided to take its destiny into its own hands.
It was not a foregone conclusion, because forking code is pretty easy, but forking community is something else. But the values that are important to us, such as decentralization, freedom of expression and being free from censorship, have been the fuel of our movement.
Our fork has received massive support, even outside our ecosystem. We made the headlines of the cryptosphere and the HIVE token was listed on several exchanges in no time, at no charge.
A year later, our community is more active than ever. The number of active users is growing slowly, but surely. Developments, both at the blockchain core level and at the applications level, are going well.
Our blockchain is a revolutionary combination of technical, financial and social aspects. Many enthusiasts have joined the adventure: developers, bloggers, investors ... people from all walks of life.
Some have joined us recently but others have been there from the start, and they are still there.
Therefore, we have many good reasons to celebrate our success today.
I am delighted to be part of this community, to participate in its development and to share with you all, early adopters and pioneers who are still with us, newcomers who join us to discover and share this experience, those values that are so important to me.
I wish you all a Happy Forkday!
---
Check out my apps and services
---
---