excited for herb, March 19th
The crusade for change involves active review and revision, among other things. The governance meeting I attended yesterday highlights a demand for individuals to address their local, political representatives. Vote with their dollar and their presence, is the idea. Without the voice asking for precedents to go under review and repeal, we, the people, shall not receive.
As a young adult within a state that has legalized adult usage over the age of 21, the effects are widely seen. As an industry, profits exist for firms as they continue to operate and apparently grow, like weeds.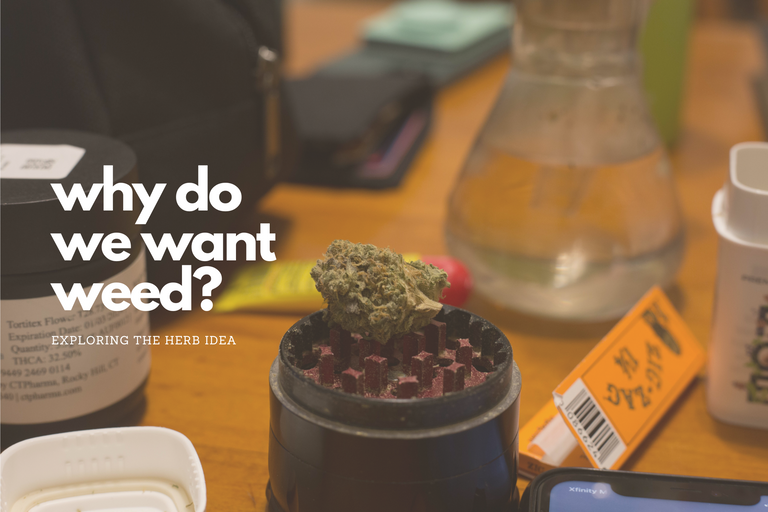 [pun intended]
Within the past month, a regular convention on marijuana took place within Massachusetts. People can affect change on the most unlikely of things, like substances previously considered illegal.
Money In Marijuana
Sources from the above mentioned conference, NECANN, talk about profits within Vermont.
Ultimately, not unlike blockchain, the ball is in the people's court. The opportunity, namely the revenues for state taxes as well as the created jobs generate a strong narrative by which politics cannot ignore.
Take Vermont, for example. According to a piece published March 3rd this year, Vermont secured more than $5.7 million dollars from marijuana sales. This results in 1 million dollars in state taxes for the municipality. The weight of these values suggests opportunities in higher orders of magnitude.
Marijuana might be a slow-growing monster, with sales expected to grow considerably each consecutive year. Up to $25 billion dollars in 2025 as industry marks a notable milestone. For comparison, HP, the computer manufacturer has a market capitalization of $27.6 billion.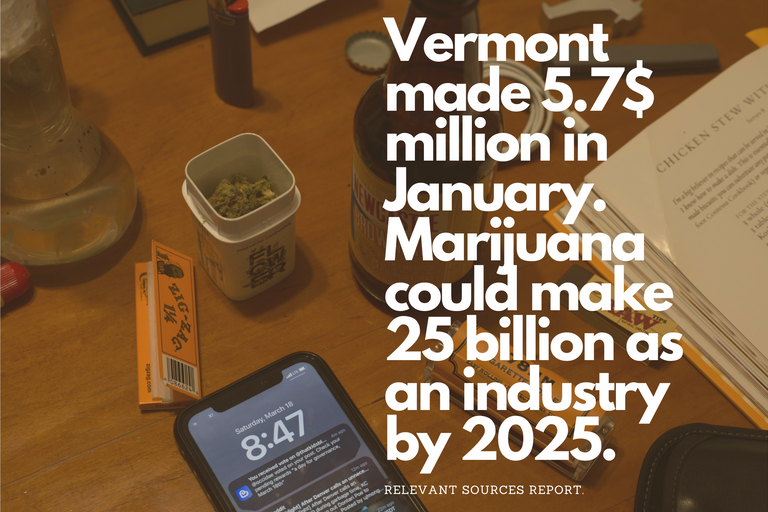 Doing Dope For The Fam
Even the National Center for Biotechnology Information highlights real medicinal opportunity for marijuana. Their stance includes that:
"Cannabinoids likely have a natural role in pain modulation, control of movement, and memory . . ." It said that cannabinoids have "potential therapeutic value for pain relief, control of nausea and vomiting, and appetite stimulation."
My father suffers from herniated discs in his older age. Despite his activity, he frequents natural medicines like acupuncture for his pain symptoms.
His disposition and beliefs point at his disapproval for these alternatives, however, I believe with the right framing even his morality cannot inoculate against the pain of his condition or the subsequent relief from scientifically assured alleviation.
A matter of changing attitudes and beliefs lies in practice rather than proselytizing. Cue any attempt to market breakthroughs within web3 to uninterested or uninformed parties. In fact, recent efforts by friend and independent brand strategist @rubencress highlight that a focus on the data generates greater impact.
Whether or not one's mind changes feels fickle unless the desire is burning. Insincere or incomplete attempts go up in smoke. Recruitment to a cause requires seduction, smooth as smoke.
Post Summary
People must voice their opinions if there's to be any change. @tarazkp often remarks on the imperative for people to align themselves with their changes desired from business.
Marijuana holds untold profit potential, much like another dubiously considered asset class, cryptocurrency. One can be right, but are the revenues wrong?
Even my father could make use of certain substances to elevate the quality of his life. He requires but a different frame of reference, maybe mind.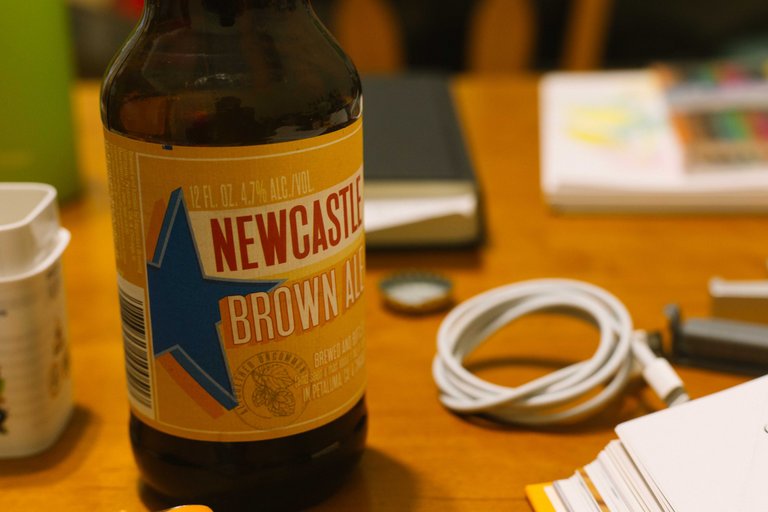 Doubt beer's any better for you. Comments, questions, concerns are all invited and welcome.
---
---