Starting my cannabis seeds and my future plans for growing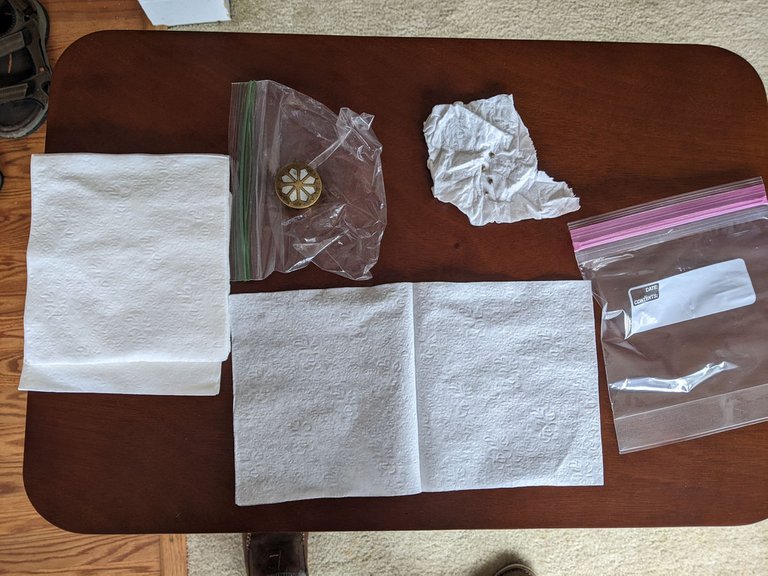 It feels really good having the opportunity to start cannabis seeds again, the last time was over 12 years ago. But finally I can grow without concern as my new home legalized and allows home grow of cannabis plants. Where I live you cannot get clones unless you know a friend, which I do not have many yet just moving here.
But I was lucky enough to receive some seeds to start growing my own new plants. Now it is unknown if they will be males and how many, but with around a 50/50 rate I think I should get a few females. Which is what you need to have the buds. Eventually when I find a strain I really like I will clone them and probably keep a mother plant.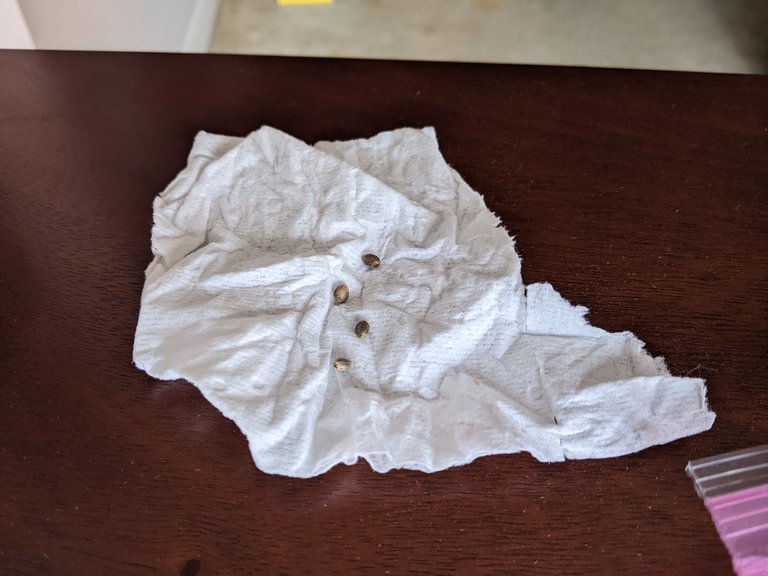 I kept the seeds in a dry napkin until they were ready for use. Now they will go on a wet napkin and then placed in a ziploc bag. Hopefully in a few days they will sprout.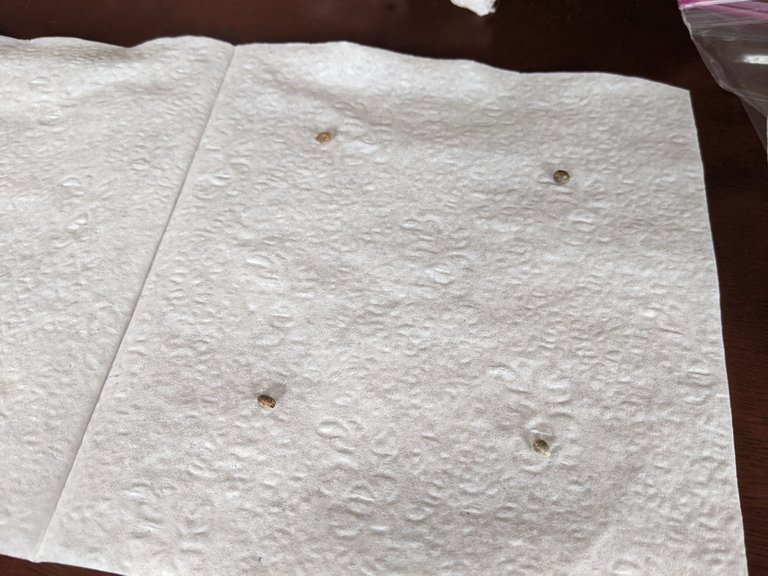 Trying to keep the seeds from touching was harder than I remembered. Every time I put them in the bag they would all stick together..lol so this was my only nice images of them neatly out on the napkins. Once in the bag I did my best to move them from touching each other. Worried if they do they may not germinate and just grow fungus.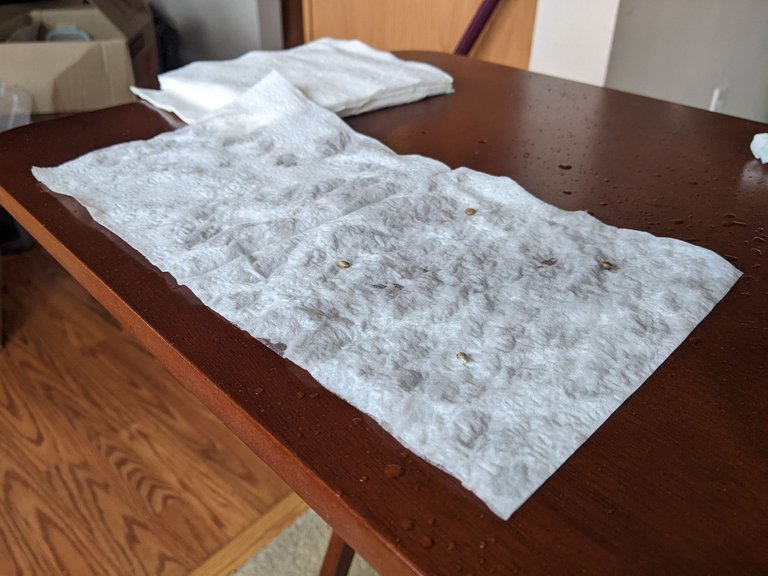 Not sure if I should be changing the napkin every day, so far it has been 24 hours and I have yet to see any growth. I figure it may take a few days to see any sprouts. Once they do they will go in cell containers until large enough to go in 7 gallon pots.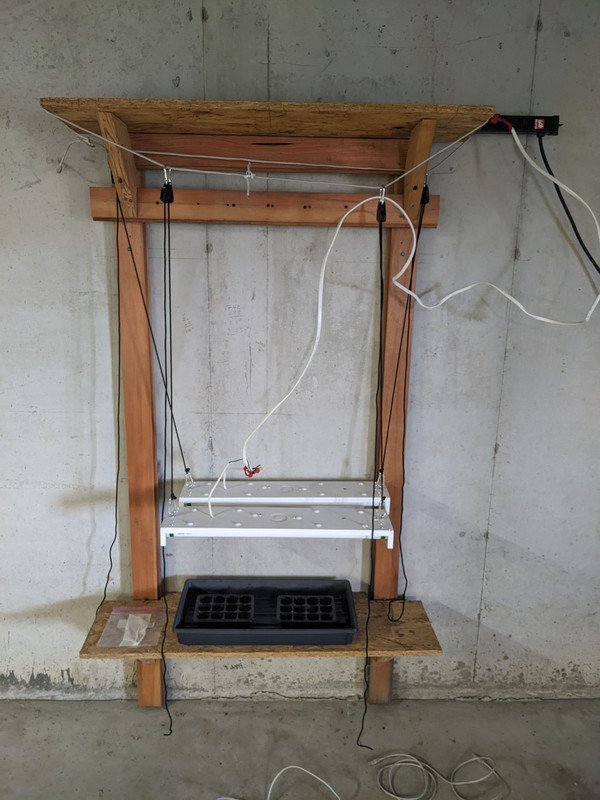 My sprouting setup is simple, just two tube lamps and a humidity top for the cell containers.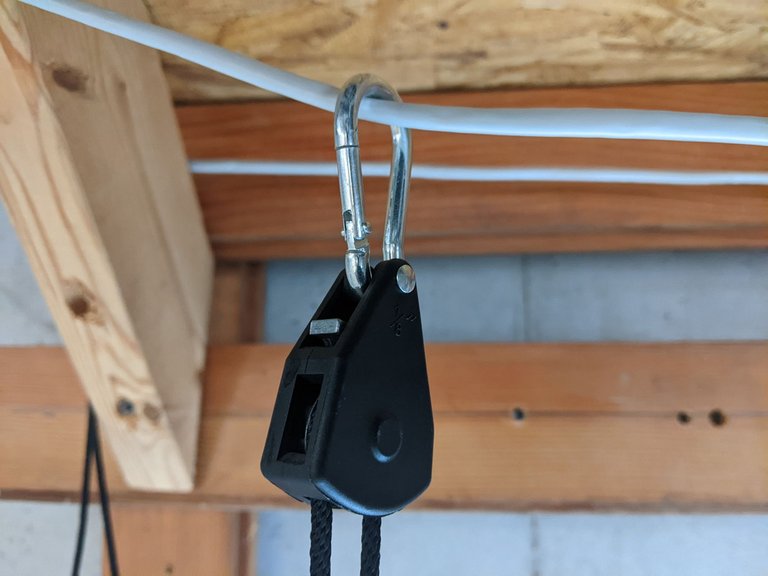 Using these types of light hangers makes adjustment very easy. I prefer using them over the chain link and s-hook method.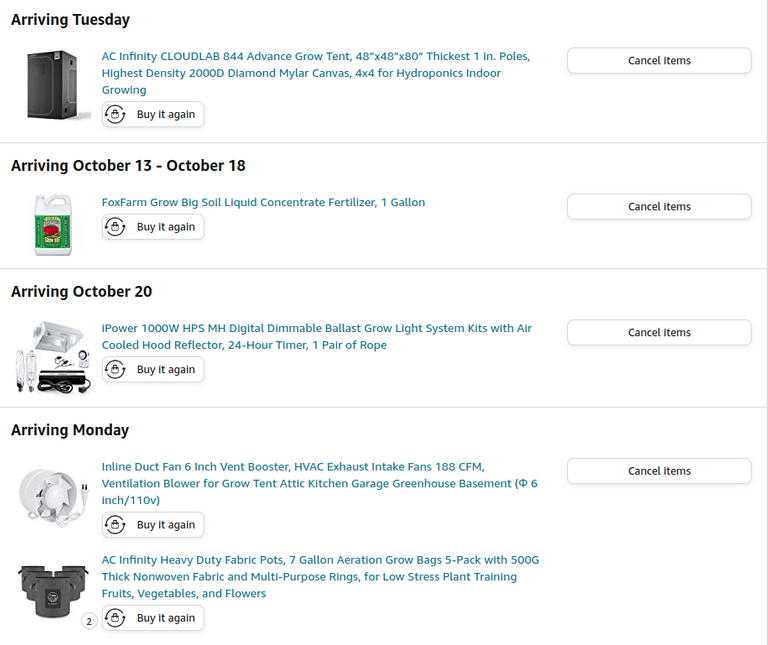 As my little plants grow they will eventually go into their grow tents and that is when the action should really start. Above is my Amazon order with my gear, cost me a little over $600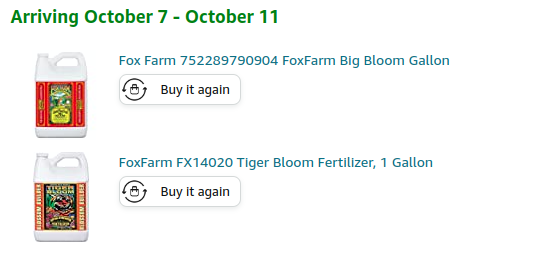 In previous grows I have used Foxfarm and I really like it, so I plan on using that again. I think its bat guano, and my plants did really well with it so I think its worth a use again.
When I used to grow back in California my setup was more basic, I grow in a closet with tin foil on the walls and used a 600w MH light. So this time around I hope to do even better with proper reflective walls using a grow tent and a very powerful metal halide lamp and ballast.
So in a few days my grow gear should be arriving, looking forward to getting it all set up. And soon enough, maybe a few weeks they can move into the large tents. Really excited for what comes next, will post more updates as they happen.
Let me know if something I ordered is not good or I could do better along the way as I make these posts. I hope those lights do good, no experience with the brand but hopefully all should go well. So lots of new things to work with.
---
---