Taste The Rainbow! Then Guess That Weight!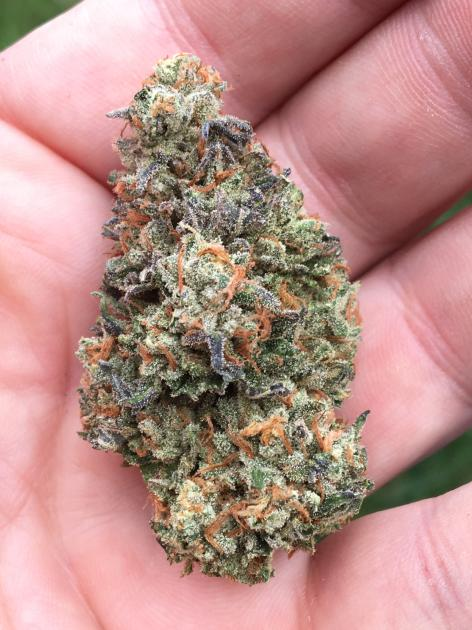 What's good Weed Nerds! So last night I started to trim one of the Rainbow Chip's. Another flower loaded with lots of Og Kush goodness! Just an all around amazing strain. The same kind that if I decided I wanted to go to a dispensary, I would be all over this. One that I am regretting not cloning! But really if I had the room, I would. Maybe Ill look into one of the small tents, or even make something out of a big cardboard box for cloning. But even then I would need some type of VEG room. But not all is lost, I do have the upcoming La Kush Cake that I know will be on the same level, or even better then this RC.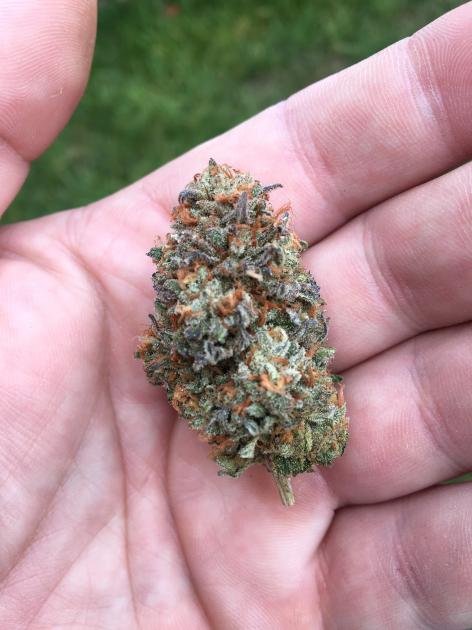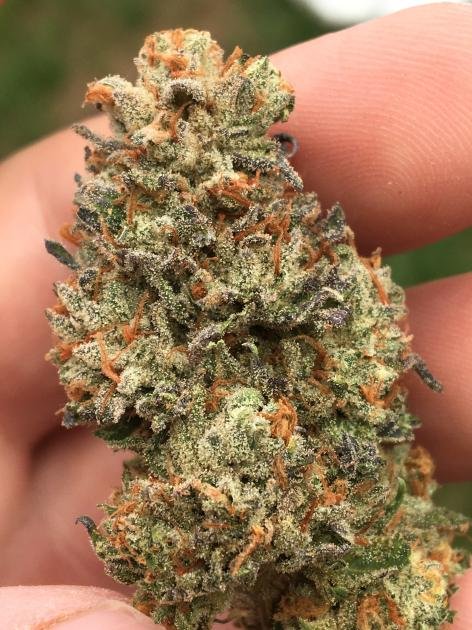 ---
Into the jar for a 3-4 week cure
Guess the weight!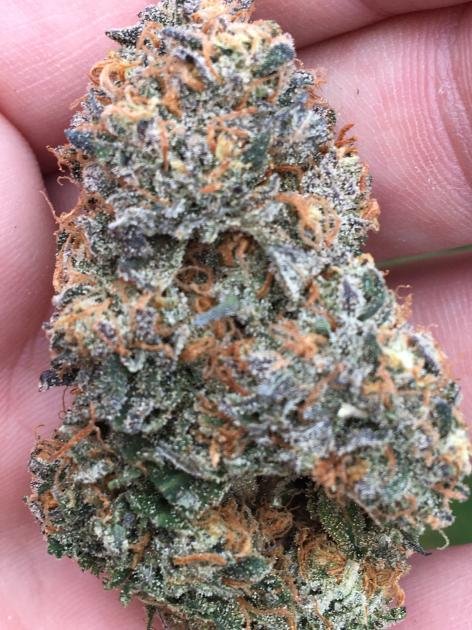 ---
Here is a nug from the Dirty Little Secret, the top contender for my favorite flower for this round of growing. Buds are shaped well, and dense. Ill announce the winner in 4 days, which is after the Weed payout. As always, Price Is Right rules. Meaning if you go over, your disqualified. So whoever has the closes guess, without going over wins 1000 Weed. Good luck!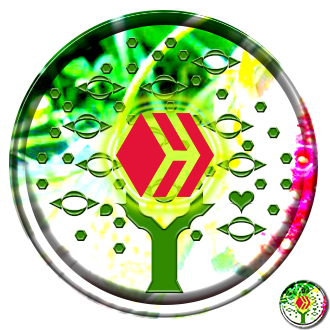 ---
---