MangoPie genetics first cycle closed, harvest report + new seed.
Friends of Hive and WeedCash Network, yesterday I also collected and cleaned the last plant of the last cycle that was late in ripening, a Cherry Pie X Cherry Pie. But I didn't take any pictures during the work, because I was in a hurry and my partner finished the job. However it was 85 fresh, it will be about another 20 dry grams, gram plus gram less.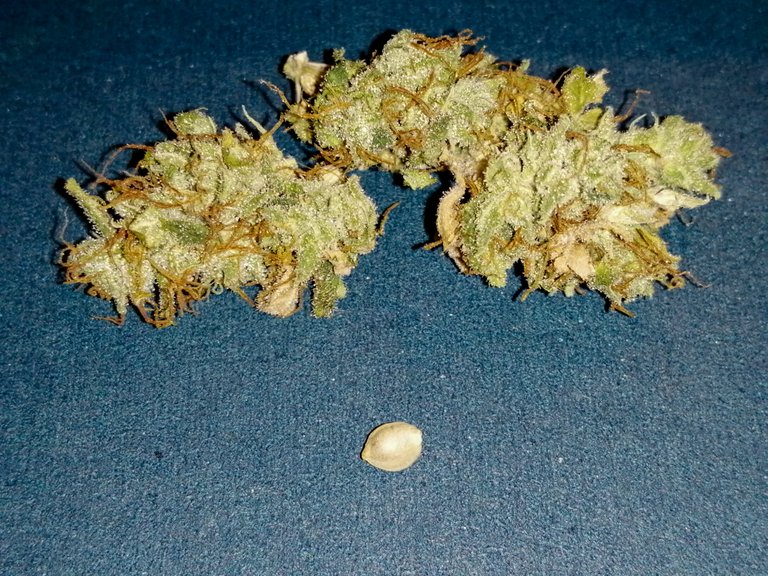 Assuming that the last plant is around 20 grams dry, I harvested a total of 117 grams with 5 plants. Well, let's say neither a little nor a lot, but the quality is really good and that's what is mainly important to me.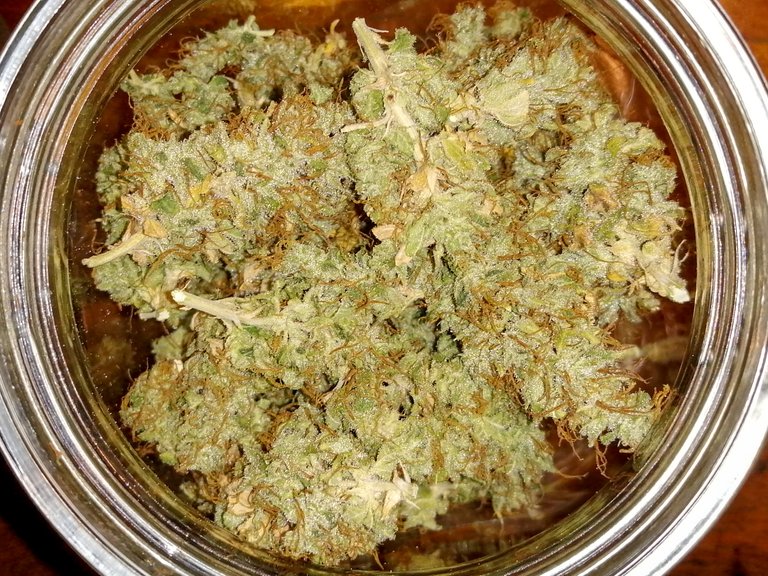 MangoPie 1 - Somango 47 (1° phenotype) X Cherry Pie #18
---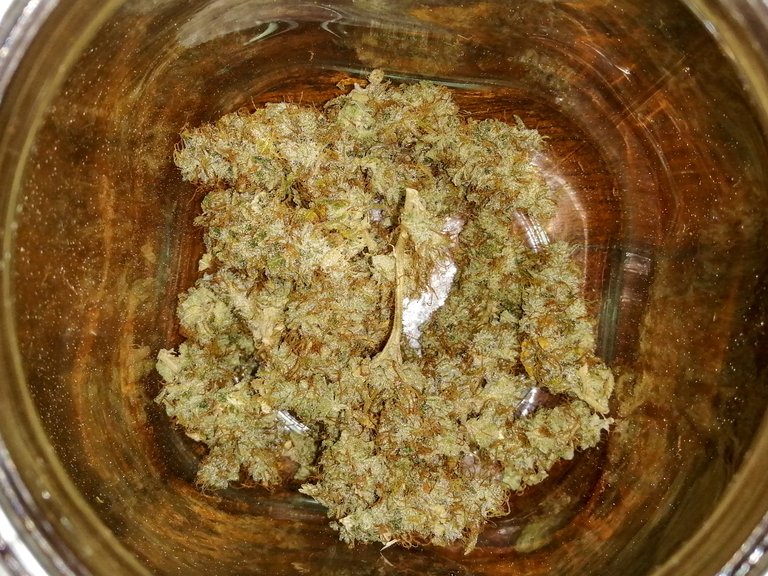 MangoPie 2 - Somango 47 (2° phenotype) X Cherry Pie #18
---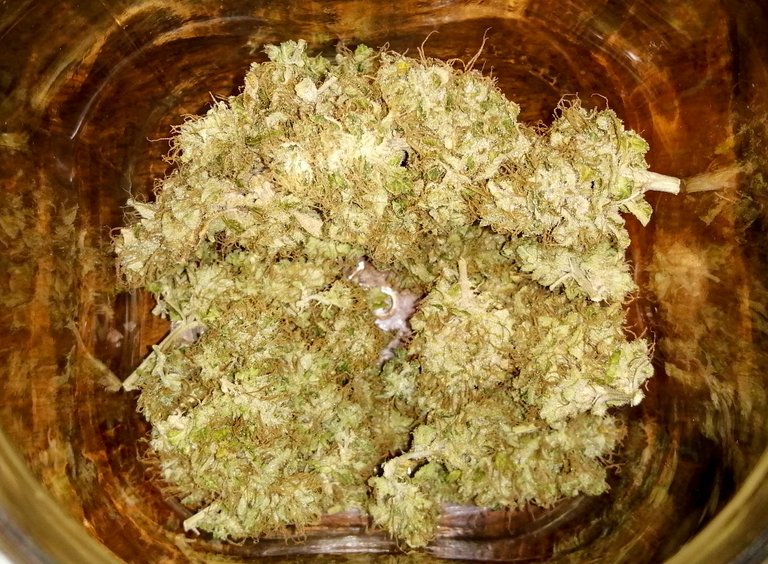 MangoPie 3 - Somango 47 (3° phenotype) X Cherry Pie #18

Strange was the fact that the two Cherry Pie X Cherry Pie were the first and last to be harvested, with a full month of difference, and being mainly indica the second one took a really long time. So much so that I've already finished the first one and I only have the photos of the 3 dry jars of MangoPie 1-2-3.
But yesterday while I was grinding a bud of MangoPie 2, a seed popped out. It's the first one I find after about 30g. On the one hand I am happy because I have a new fresh seed of a plant that I really like, one of my favourites.
Even if my MangoPie version is more fruity with an exotic mix, while the original Somango 47 I used from Positronics, has a pure hint of mango, I find the MangoPie tastier, because it has a greater body thanks to the crossing with the CherryPie #18 by DNA, very indica. I balanced it and I really like it, even if the flavor is a bit of a classic exotic of a hybrid, it lacks that particularity that stands out.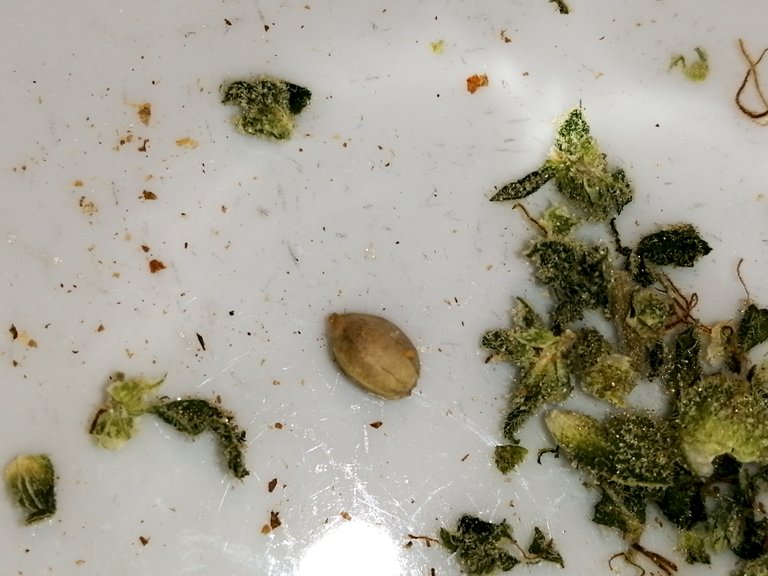 Although it is very early to speak after having grown only 3 plants of MangoPie. But I have several seeds and I will do other tests. Also in the new cycle there are some MangoPie, we will see if they will be average or if they will surprise :).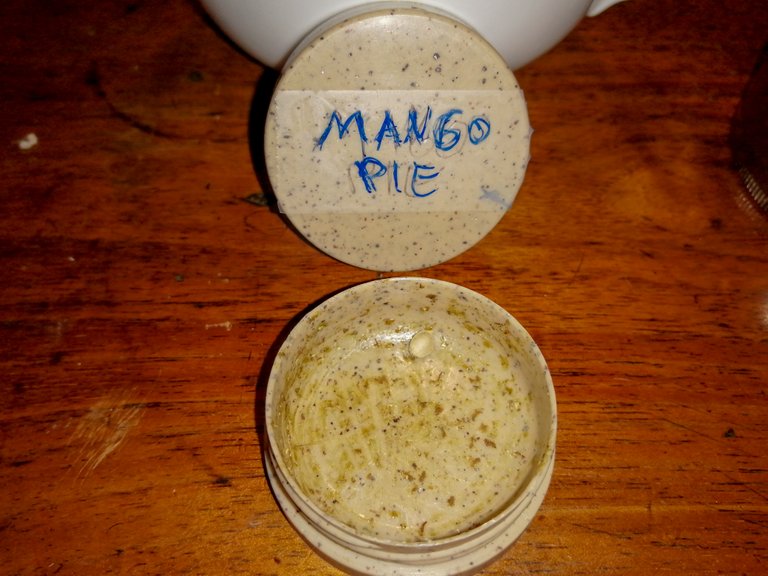 Now the old cycle can be defined as completed, I can dedicate myself to the new girls and transfer them shortly, because the roots are working well, look how they have grown after two days :).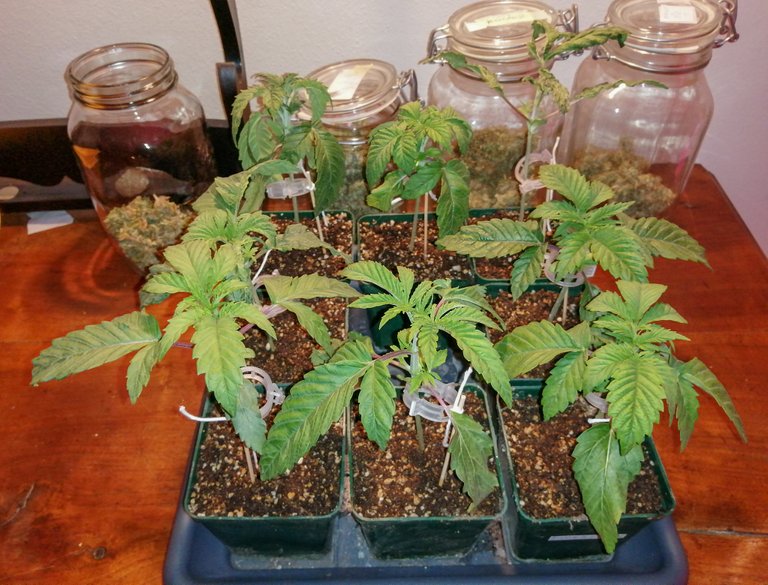 Friends, thank you very much for your support, I would like to be more present, but my commitments only allow me to be there for a few days. I hope to have more time in the future, thanks again everyone, I wish you a happy 420.

All texts and photos in this post are the property of the author @mangopie, any content that represents hemp is for illustrative purposes only and intended for the personal use of the author only, there are no profit purposes of any kind. Thanks and good relaxation to all.

Discover and support the WeedCash Network community, for a happier world in its highest form of social media. Official website https://weedcash.network.
You can also follow the @canna-curate vote trail to support the community, via hive.vote at this link.
Thanks for reading.
---
---