[ESP-ENG] ✂️ Seguimiento de Mango Punch - Super Cropping y Apical 4️⃣2️⃣0️⃣ Gifs 4️⃣2️⃣0️⃣ Mango Punch Tracking - Super Cropping and Apical 💪
👋Saludos desde Colombia. Bienvenido a mi blog una vez más. Espero te encuentres muy bien.
En esta oportunidad traigo para ustedes, unas fotografías del seguimiento de mi planta Mango Punch, las planta ha crecido muy bien y ha desarrollado unos brazos grandes.
👋Greetings from Colombia. Welcome to my blog once again. I hope you are feeling well.
In this opportunity I bring for you, some pictures of the follow up of my Mango Punch plant, the plant has grown very well and has developed some big arms.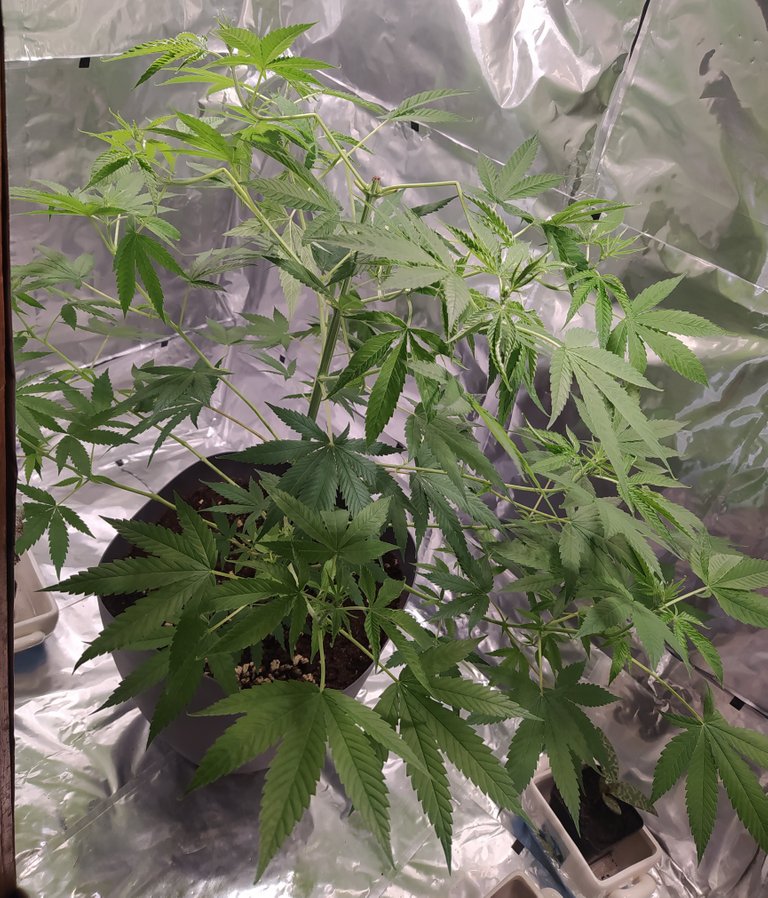 Las siguientes fotografías son del 4 de Octubre, luego de 1 mes y 11 días.
The following photographs are from October 4, 1 month and 11 days later.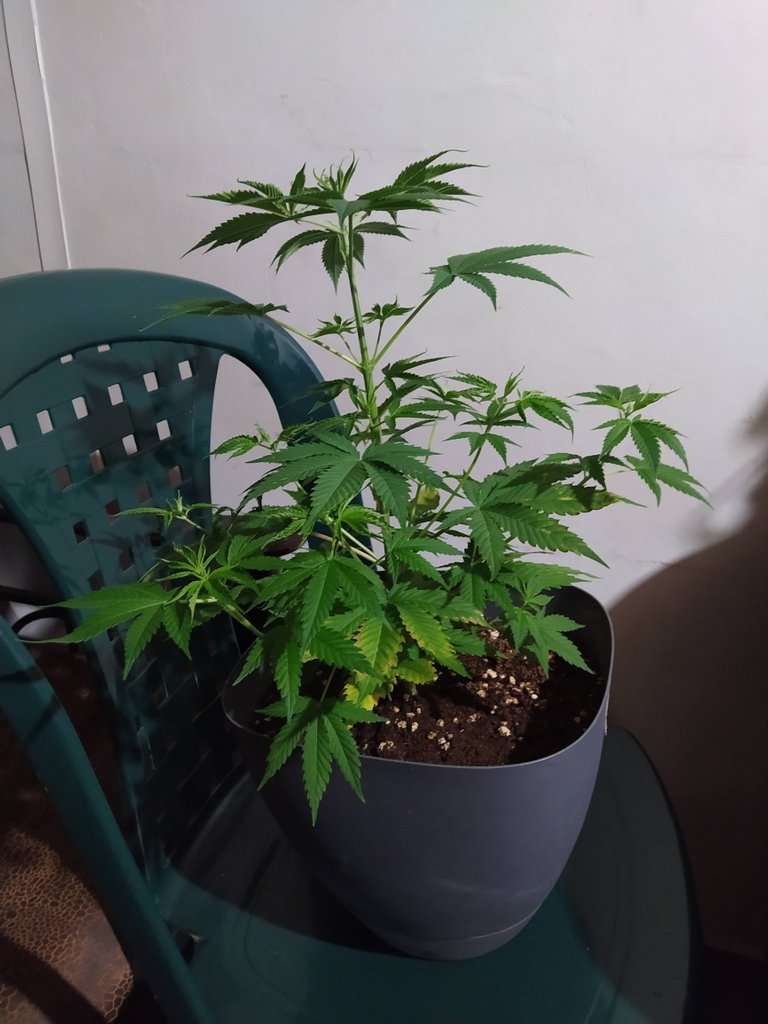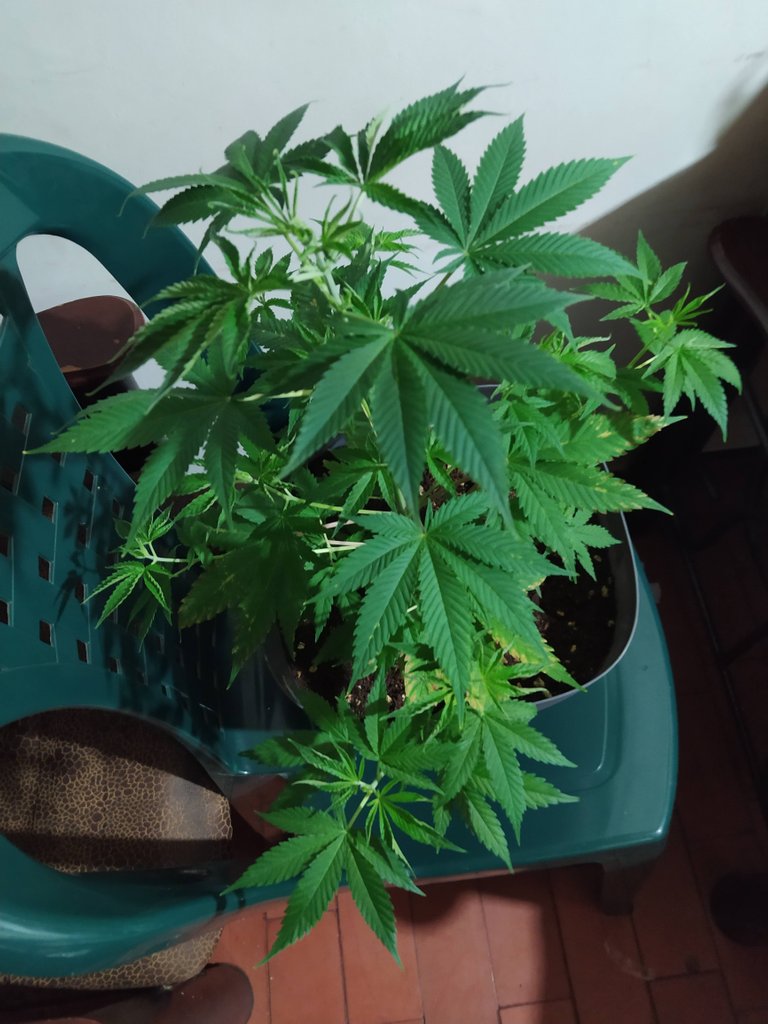 Aquí mi Mango Punch tenía 1 mes y 16 días desde su germinación, Sábado 9 de Octubre.
Here my Mango Punch was 1 month and 16 days old since germination, Saturday, October 9.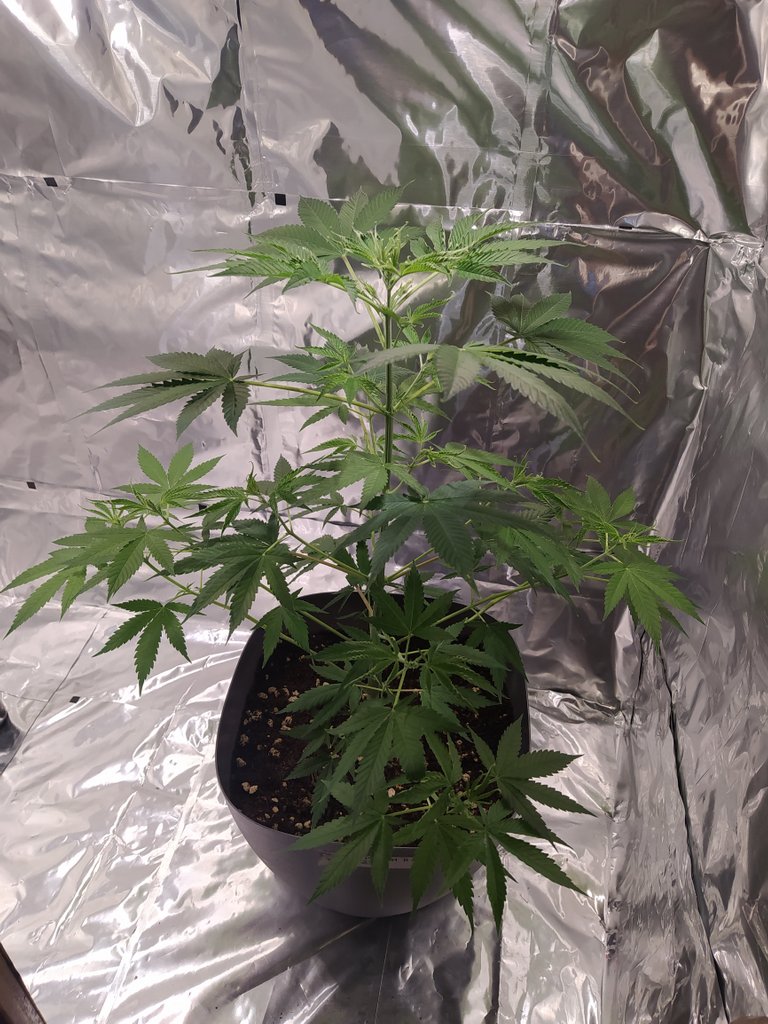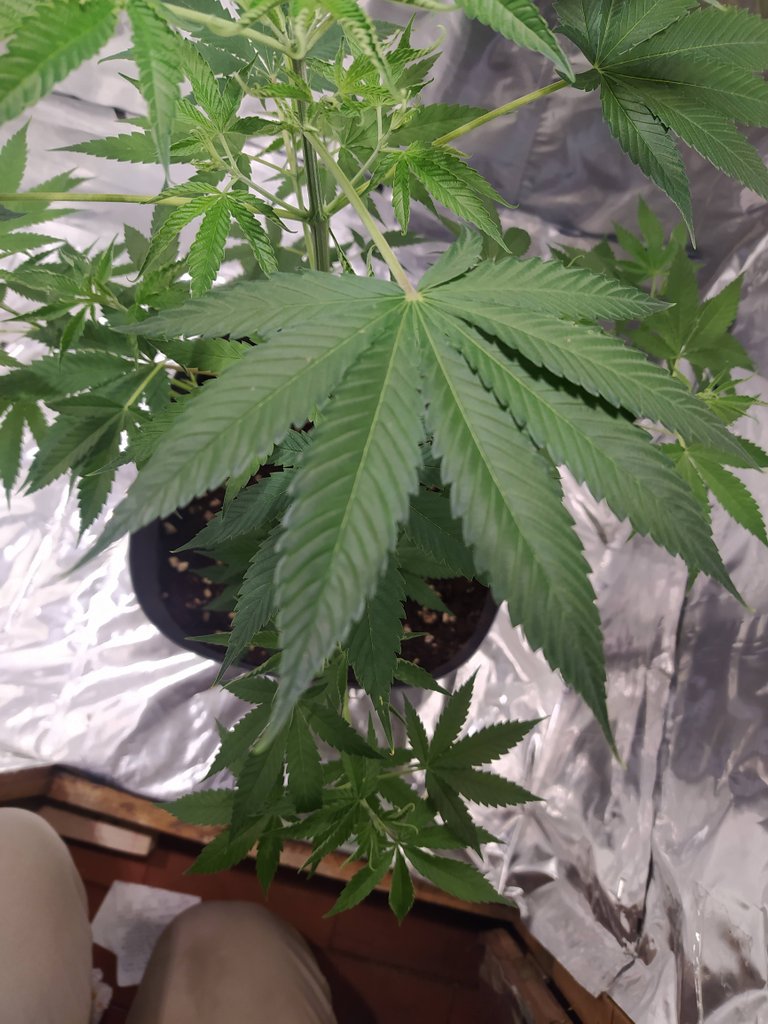 El lunes 11 de Octubre, con 1 mes y 18 días de edad ya se veía de esta manera. Este día le realice con ayuda de mi amigo un Super Cropping.
On Monday, October 11, at 1 month and 18 days old, he already looked like this. This day I performed with the help of my friend a Super Cropping.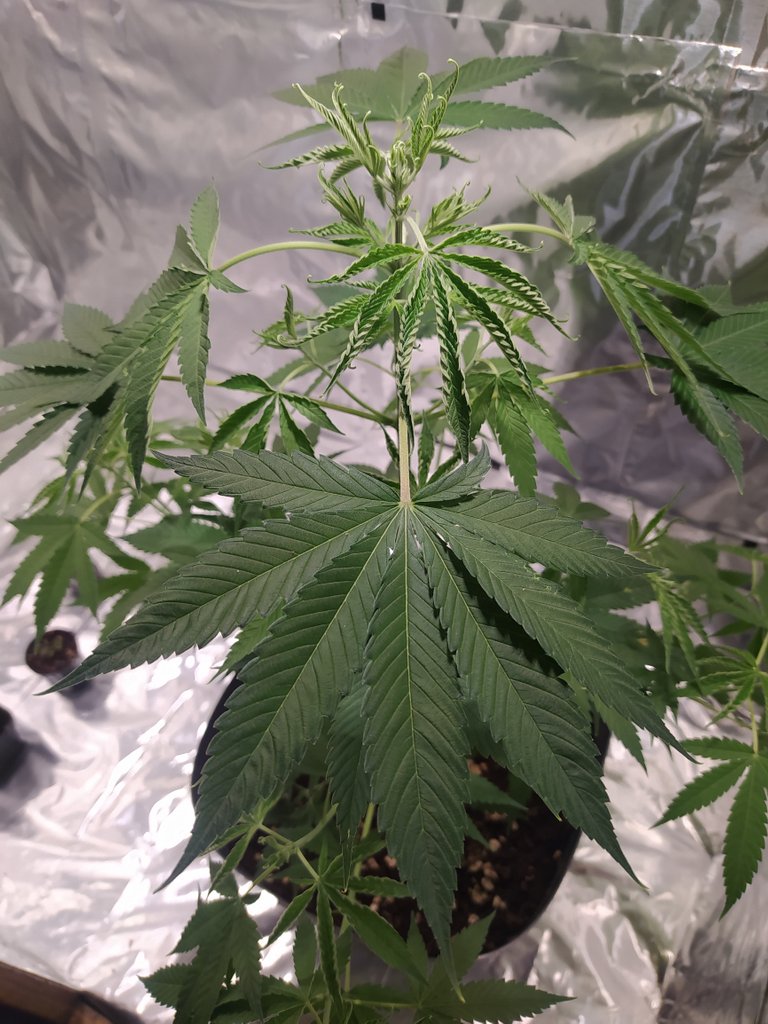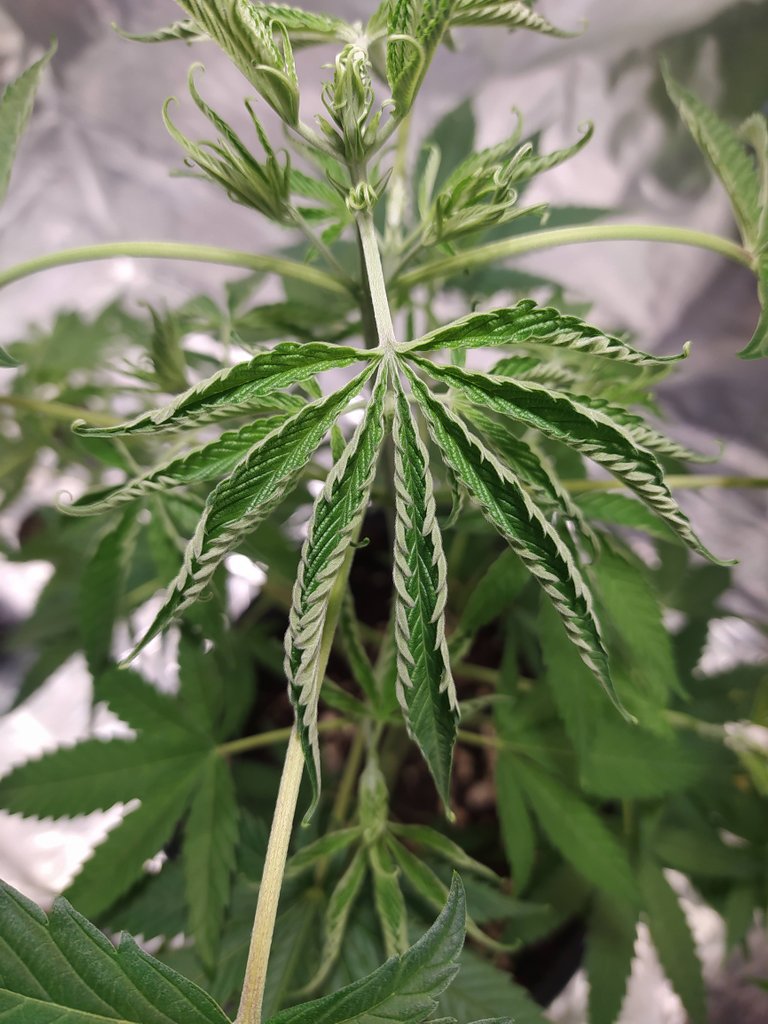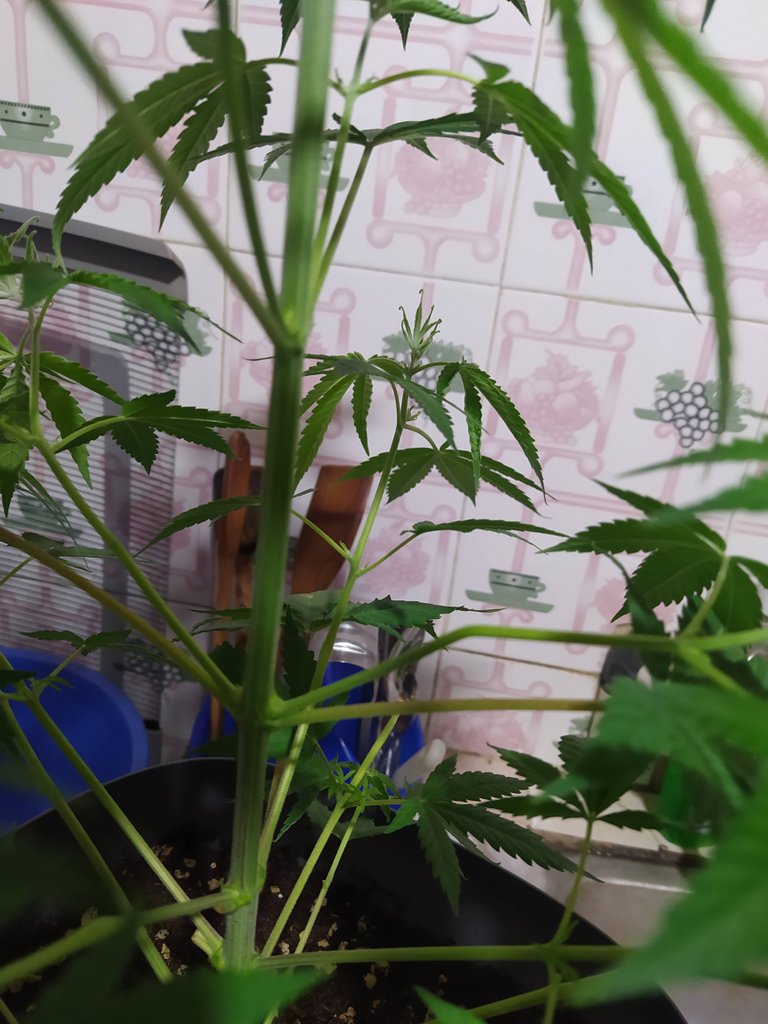 El miércoles 13 de Octubre, con 1 mes y 20 días le practique la poda apical y poda de bajos, estaba adecuando la planta para que sea más robusta. Además recibió un riego para que entre en estado de floración.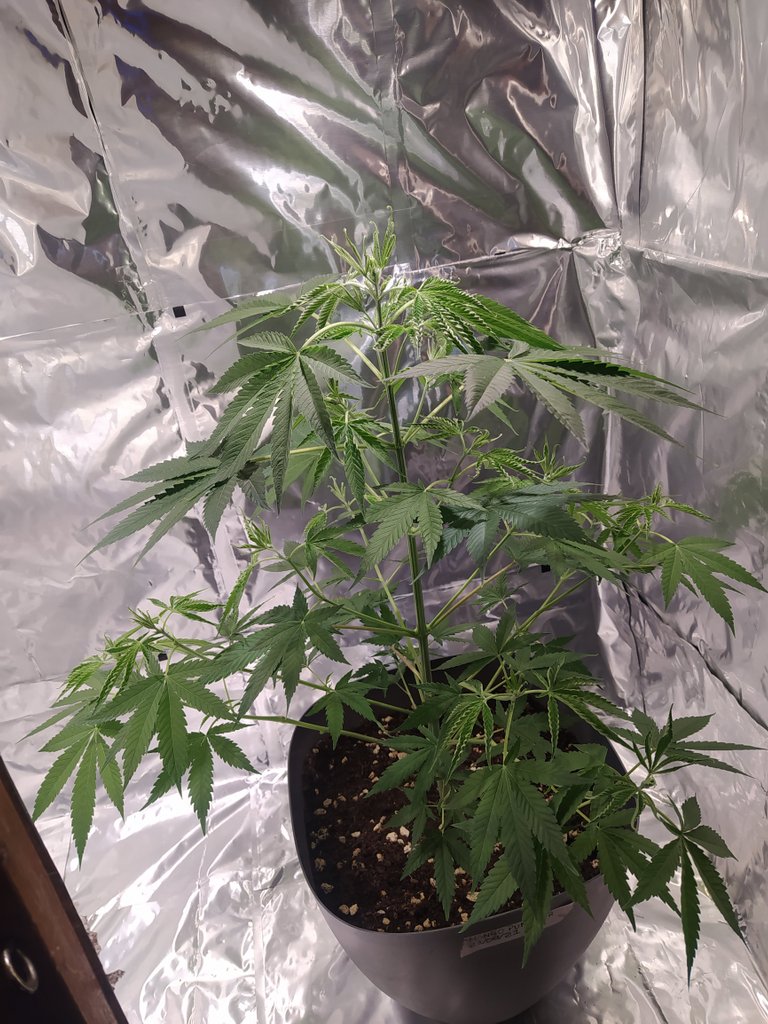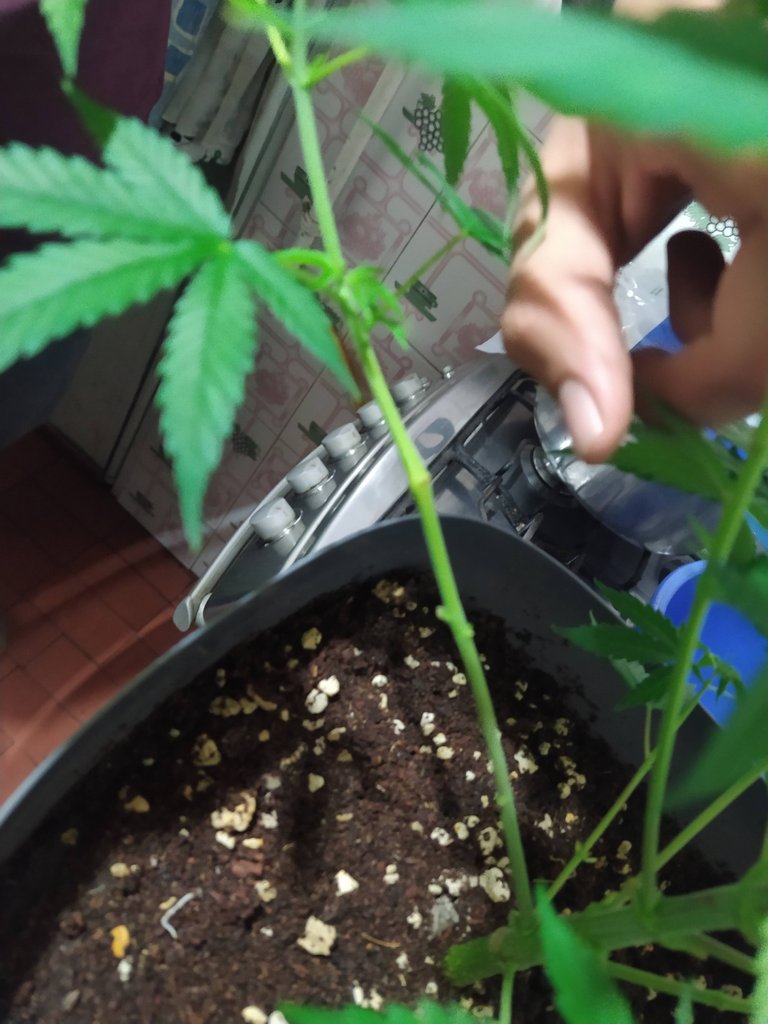 On Wednesday, October 13, with 1 month and 20 days I practiced apical pruning and low pruning, I was adapting the plant to be more robust. It also received an irrigation to enter in flowering stage.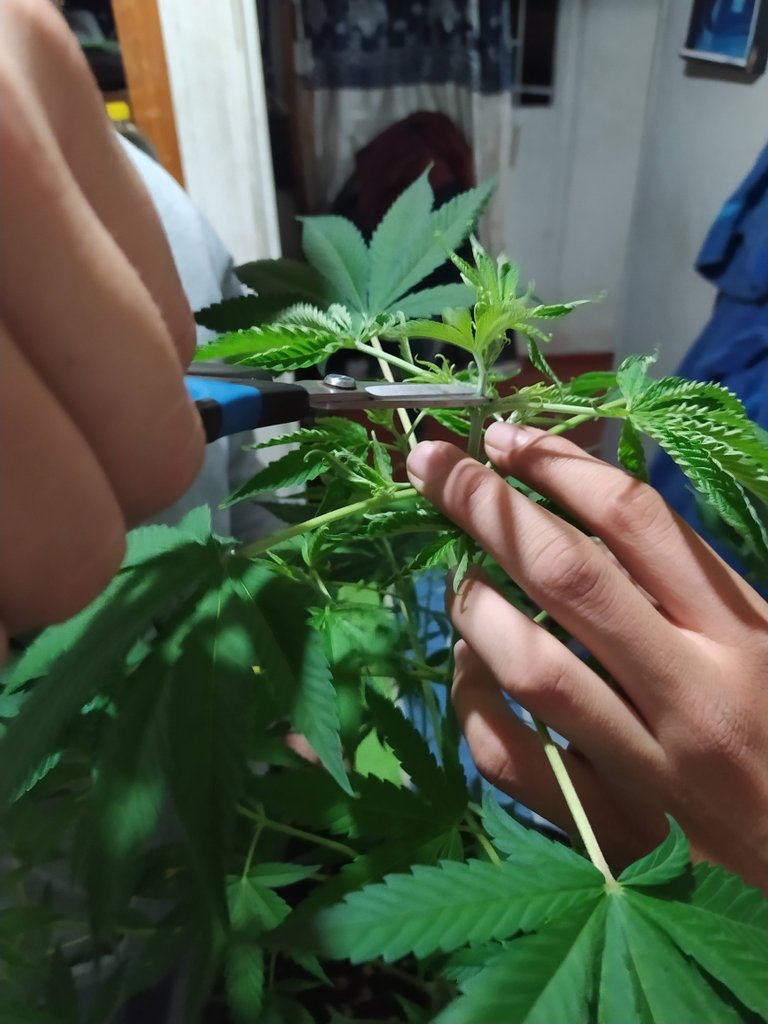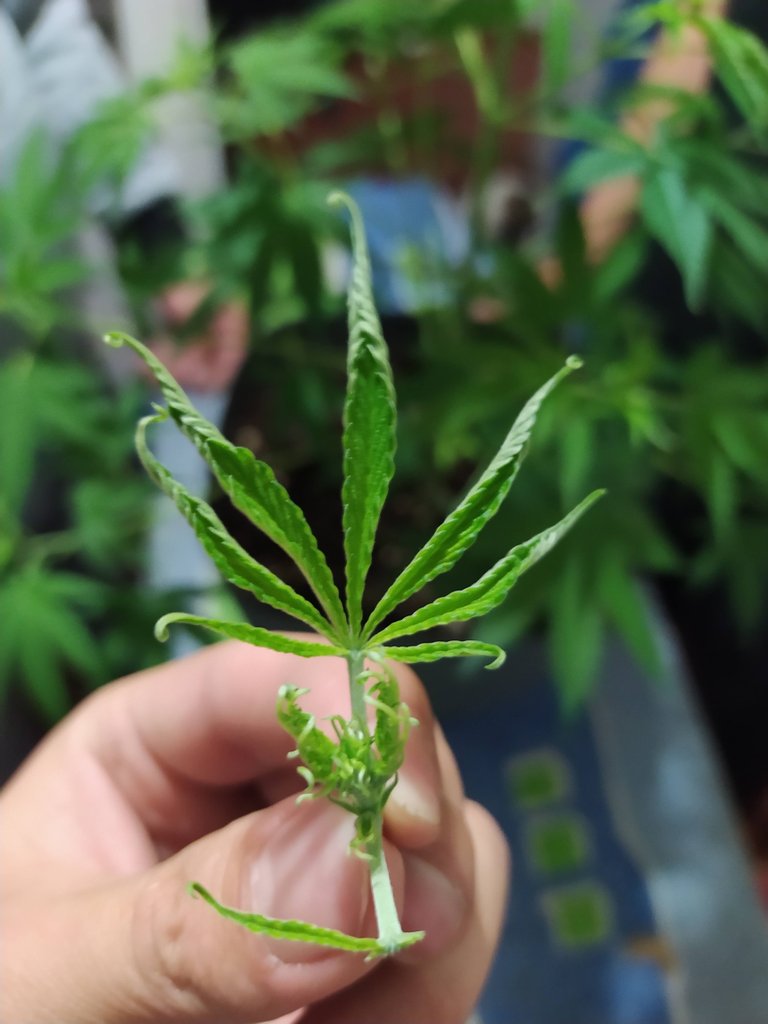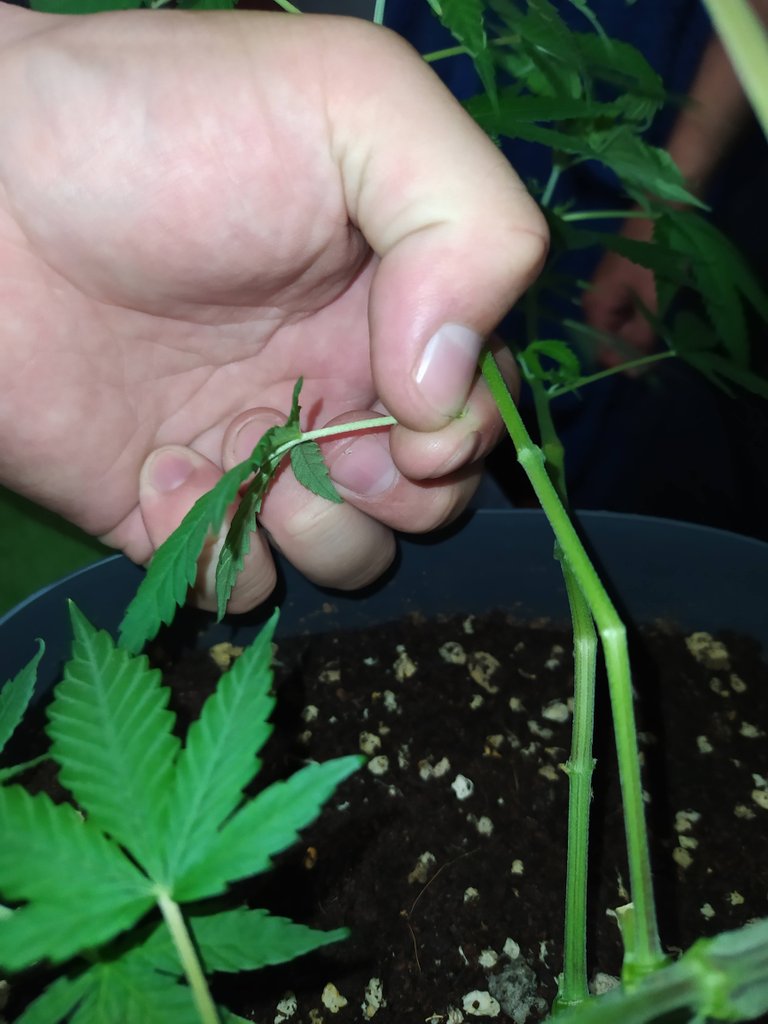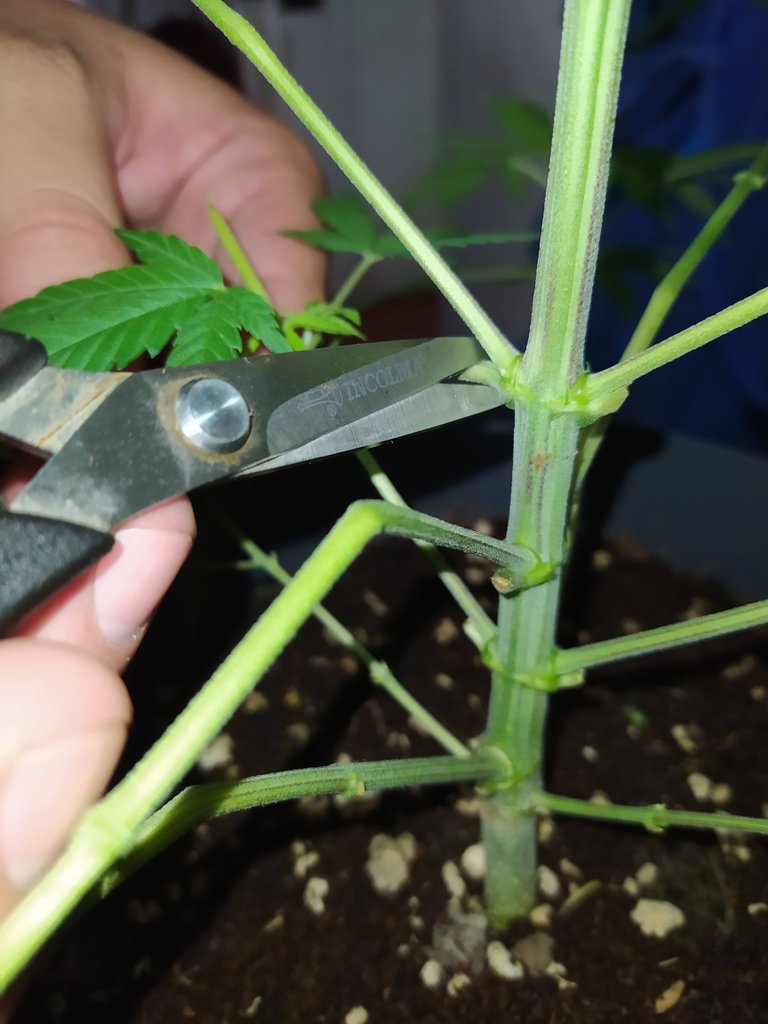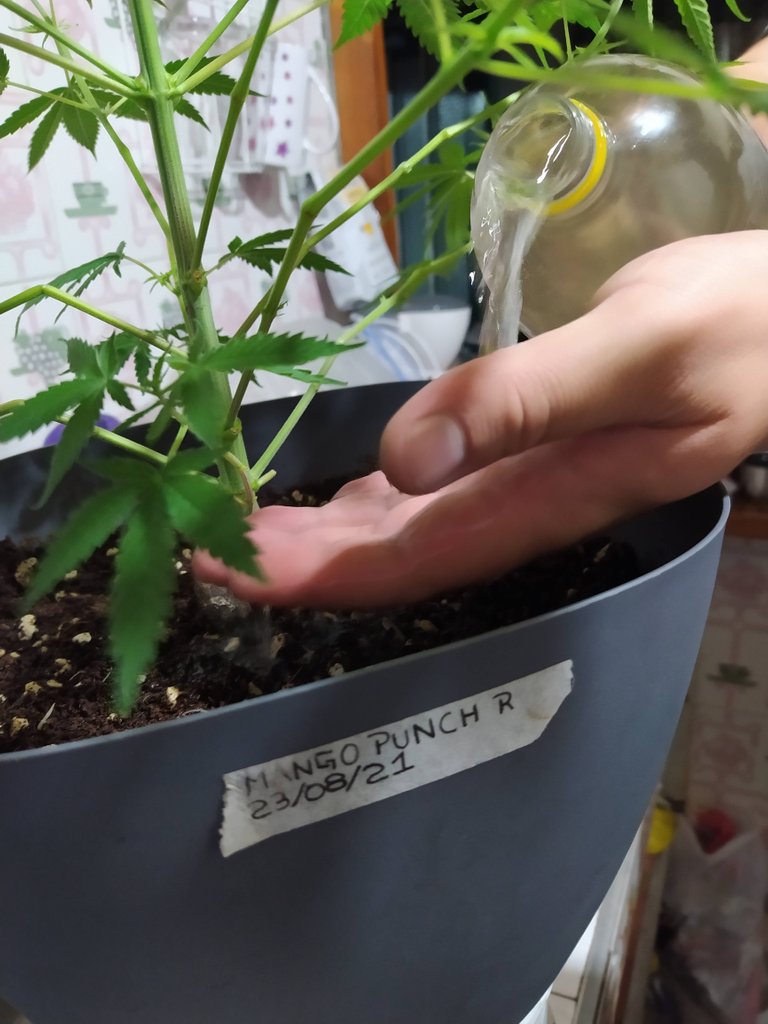 El viernes 15 de Octubre se encontraba así la planta, se comporto bien a las poda, al super Cropping y el riego. Tiene ya 1 mes y 22 días.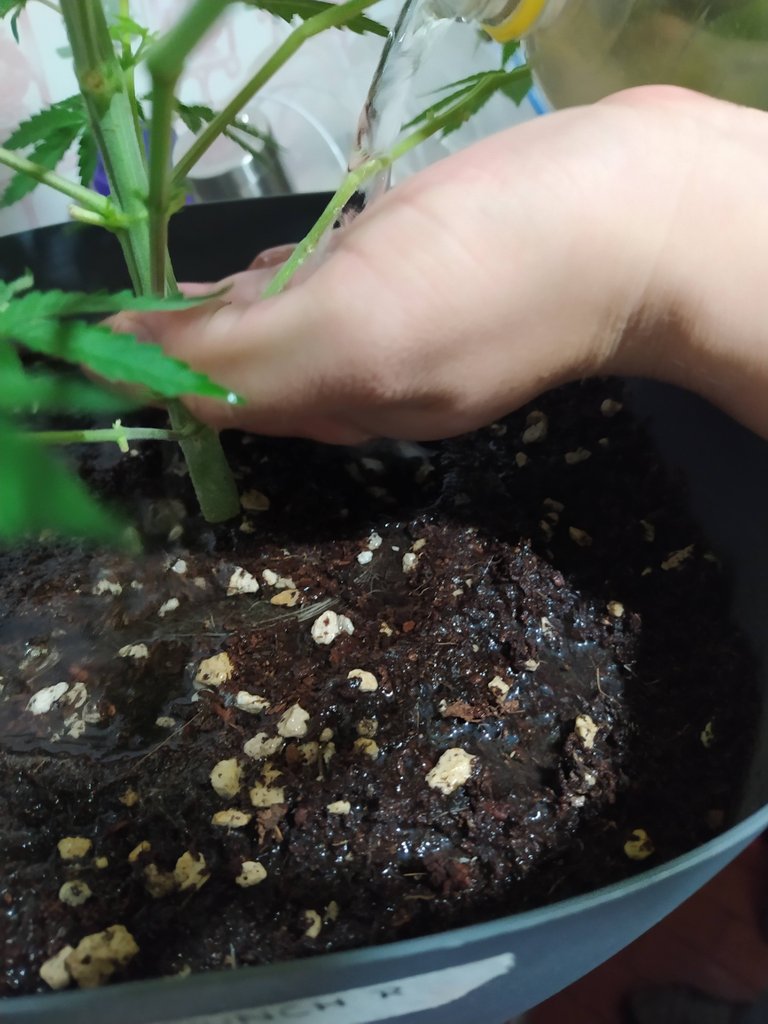 On Friday, October 15, the plant was like this, it behaved well to pruning, super cropping and watering. It is now 1 month and 22 days old.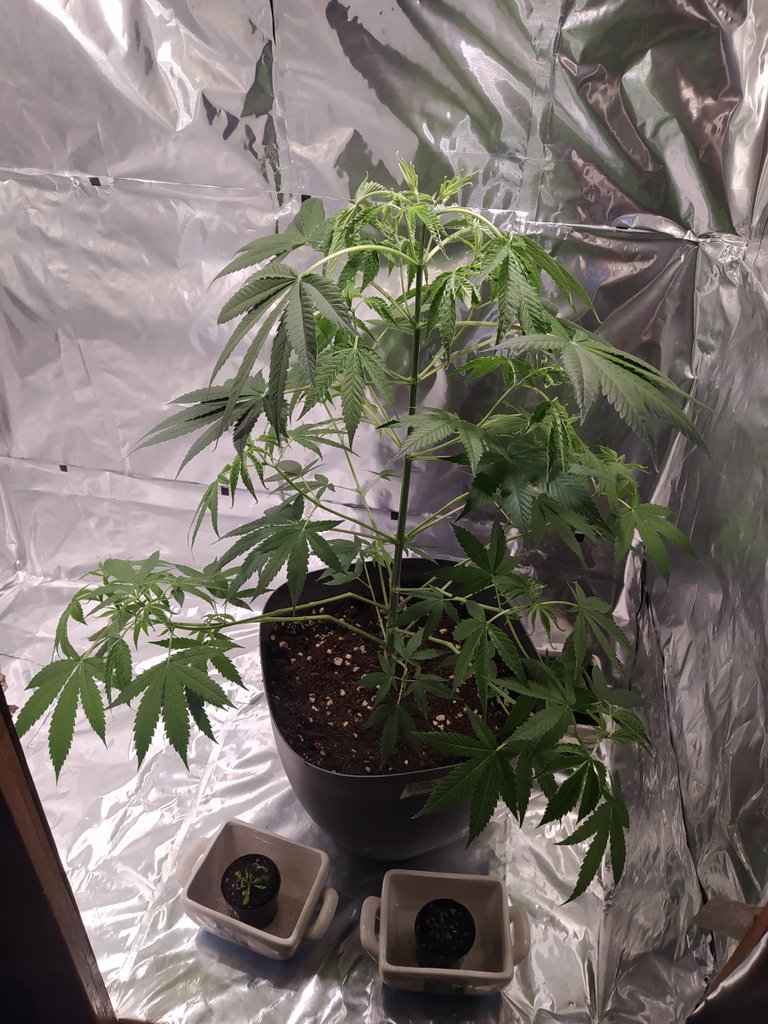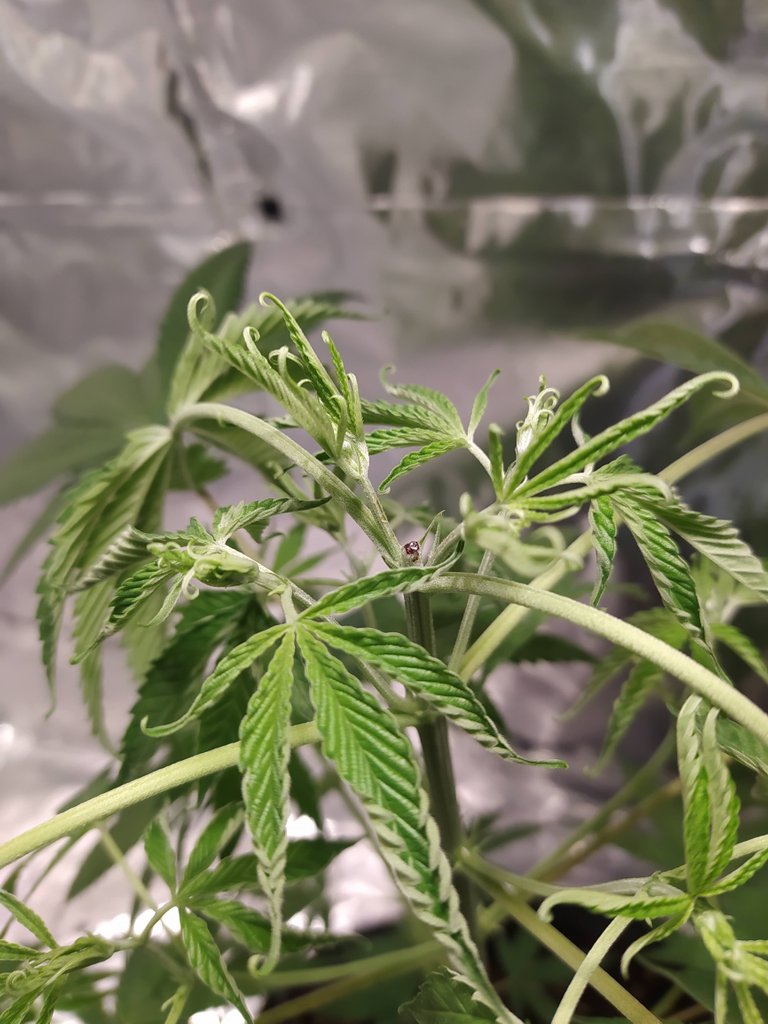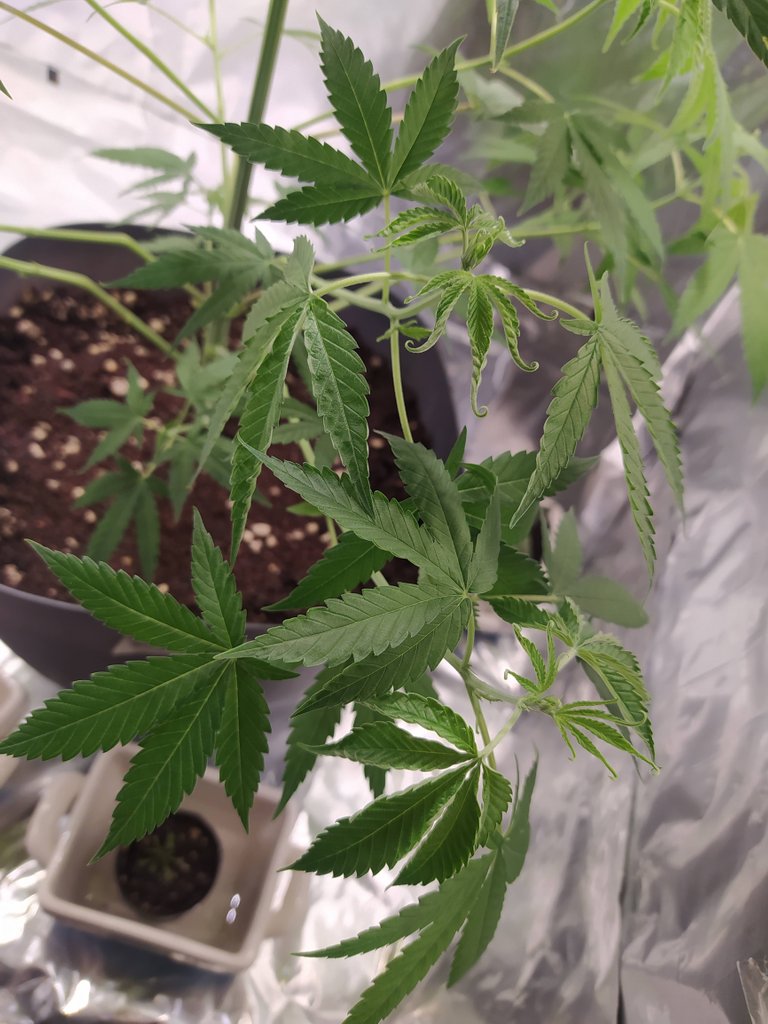 Ya a su mes y 27 días recibió otro riego, Miércoles 20 de Octubre. Es una planta hermosa.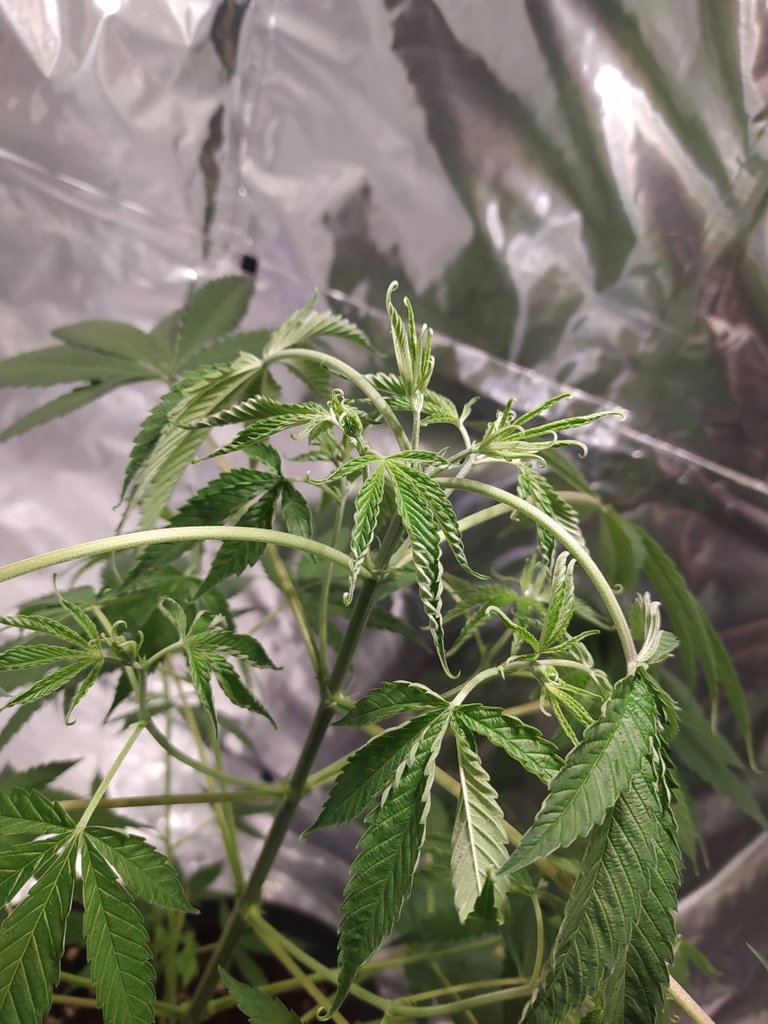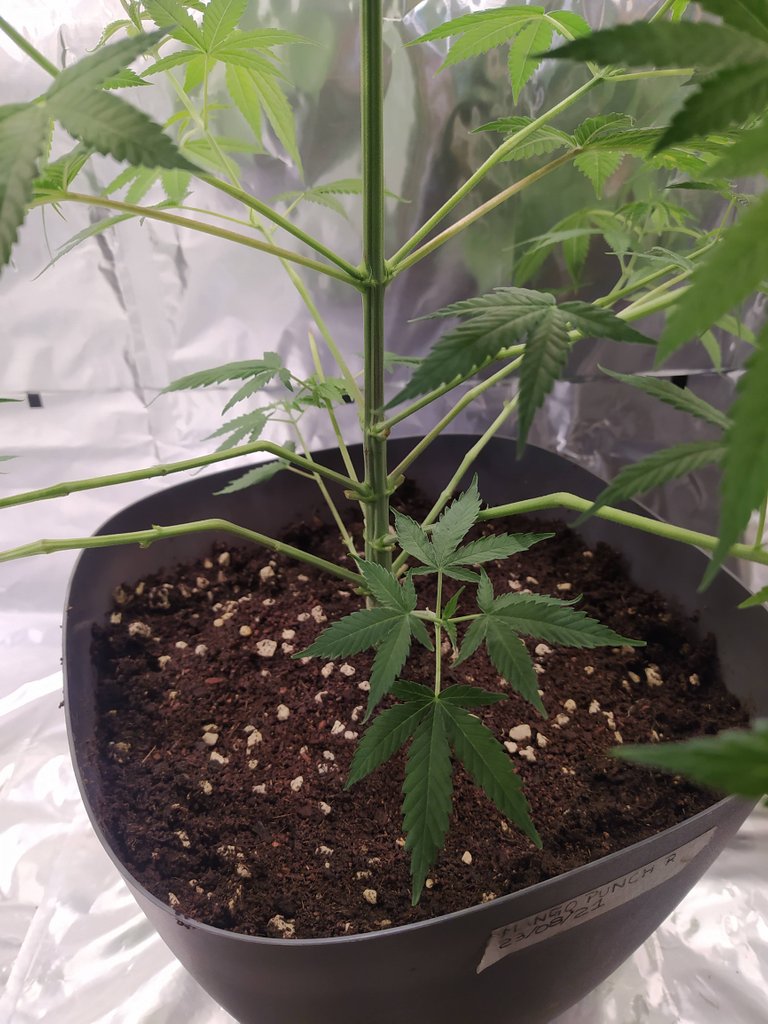 Already at one month and 27 days it received another watering, Wednesday, October 20. It is a beautiful plant.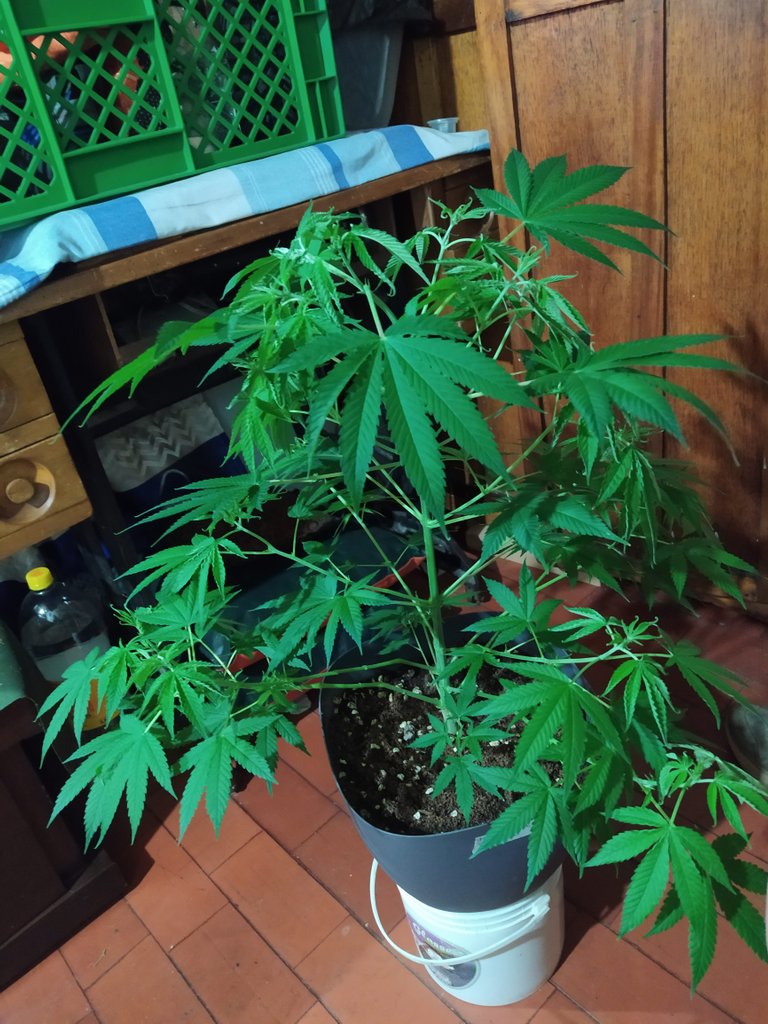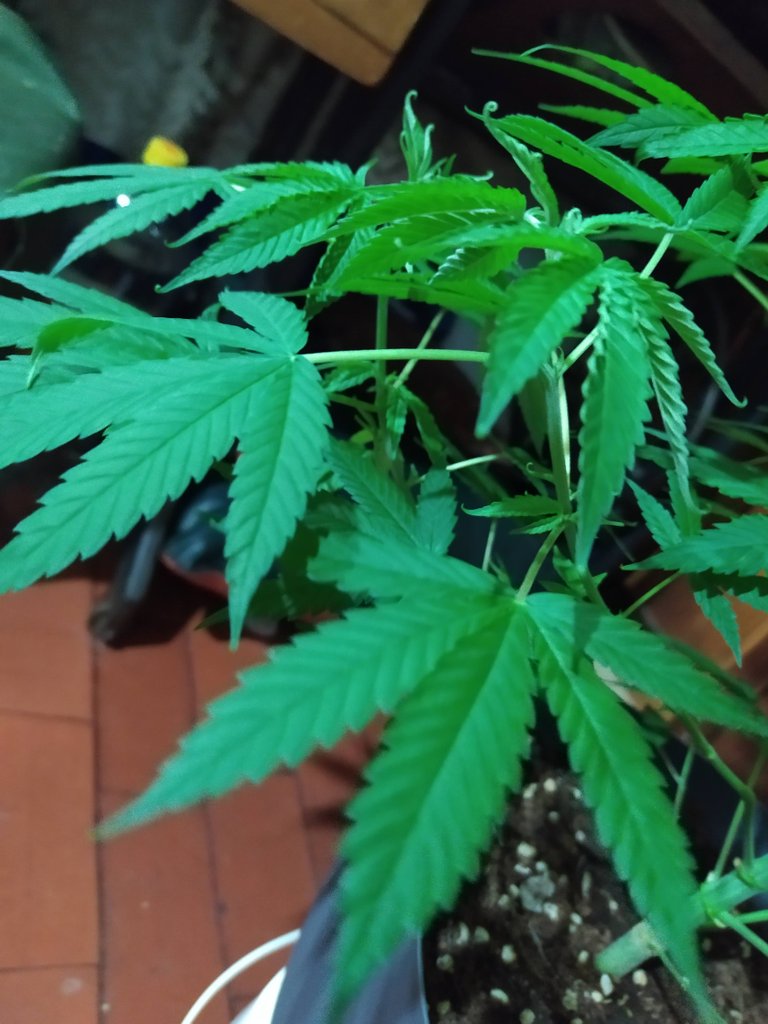 El Sábado 23 de Octubre cumplió dos meses la planta, se ve realmente hermosa y muy grande mi Mango Punch.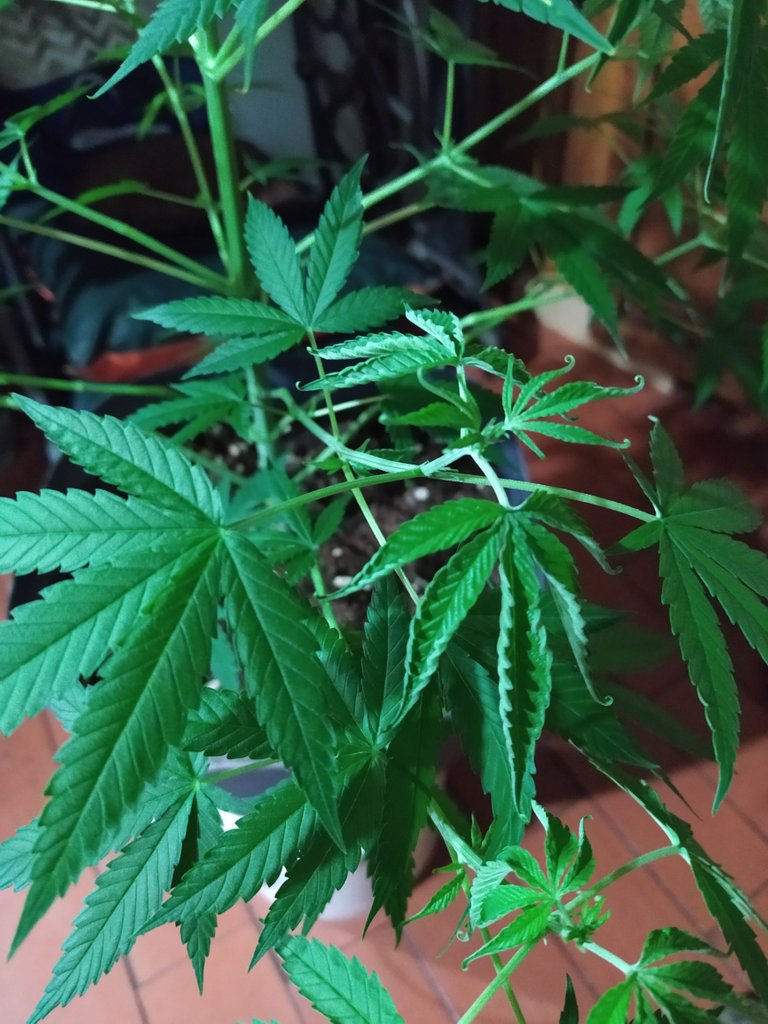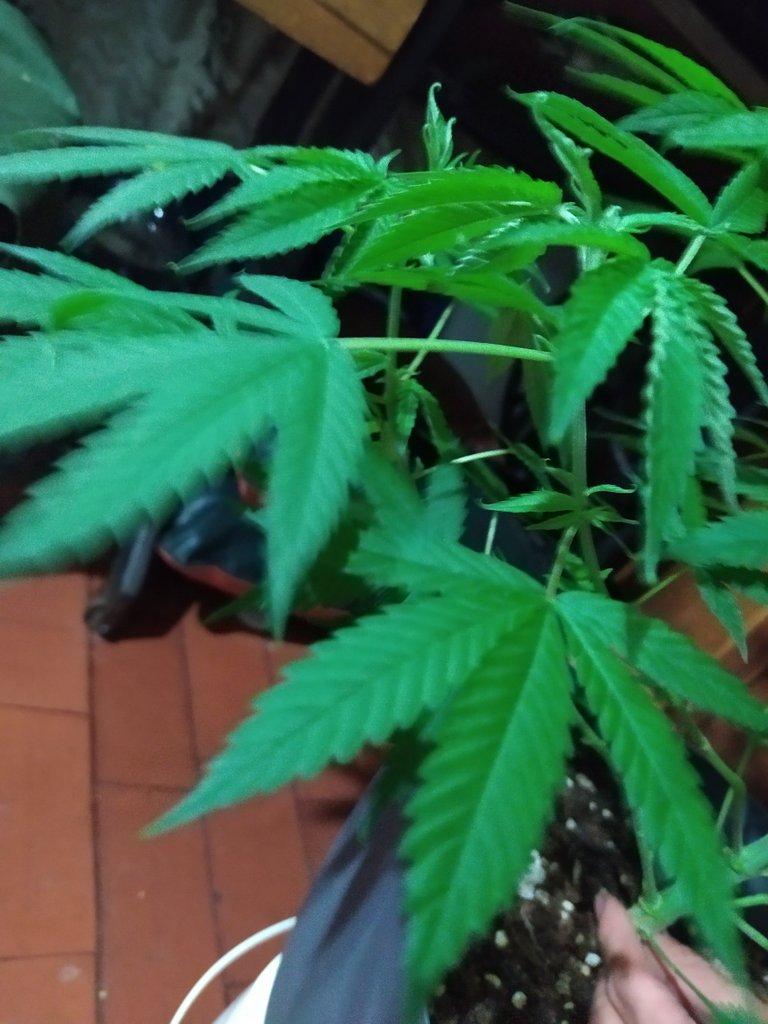 On Saturday, October 23rd the plant turned two months old, it looks really beautiful and very big my Mango Punch.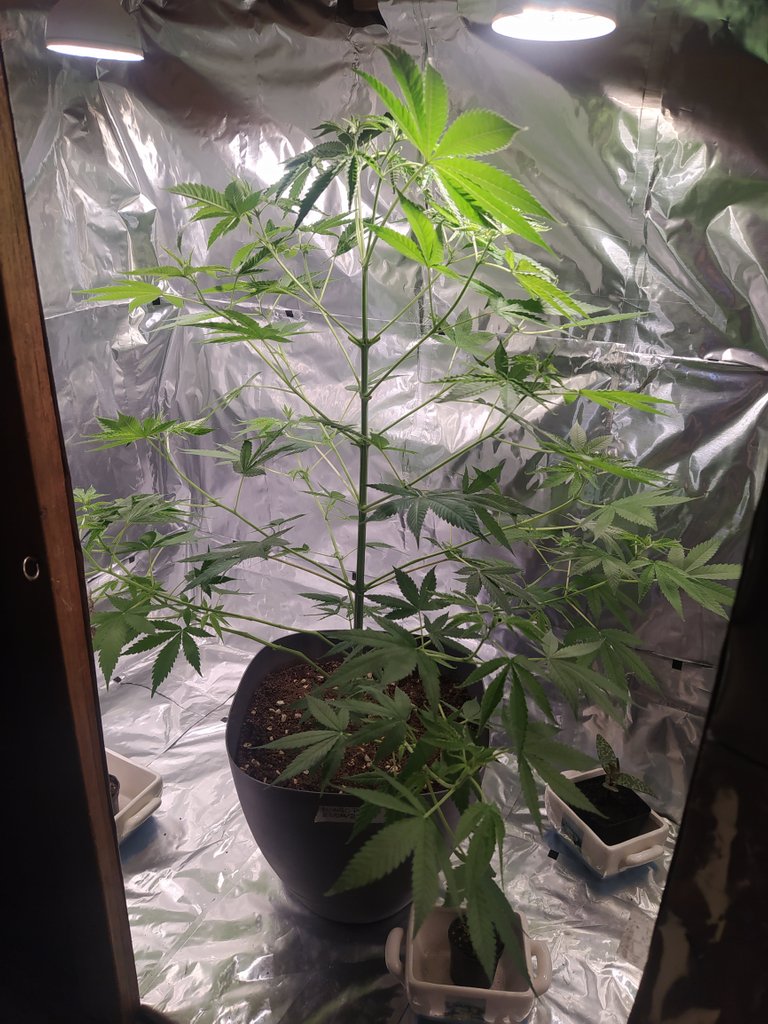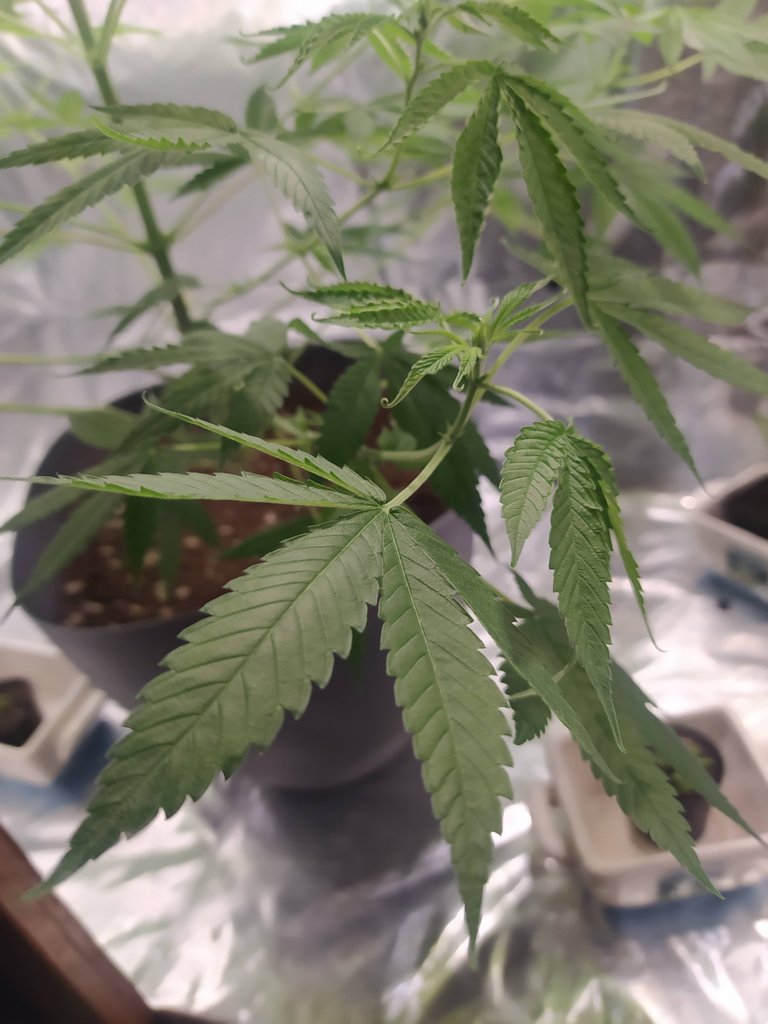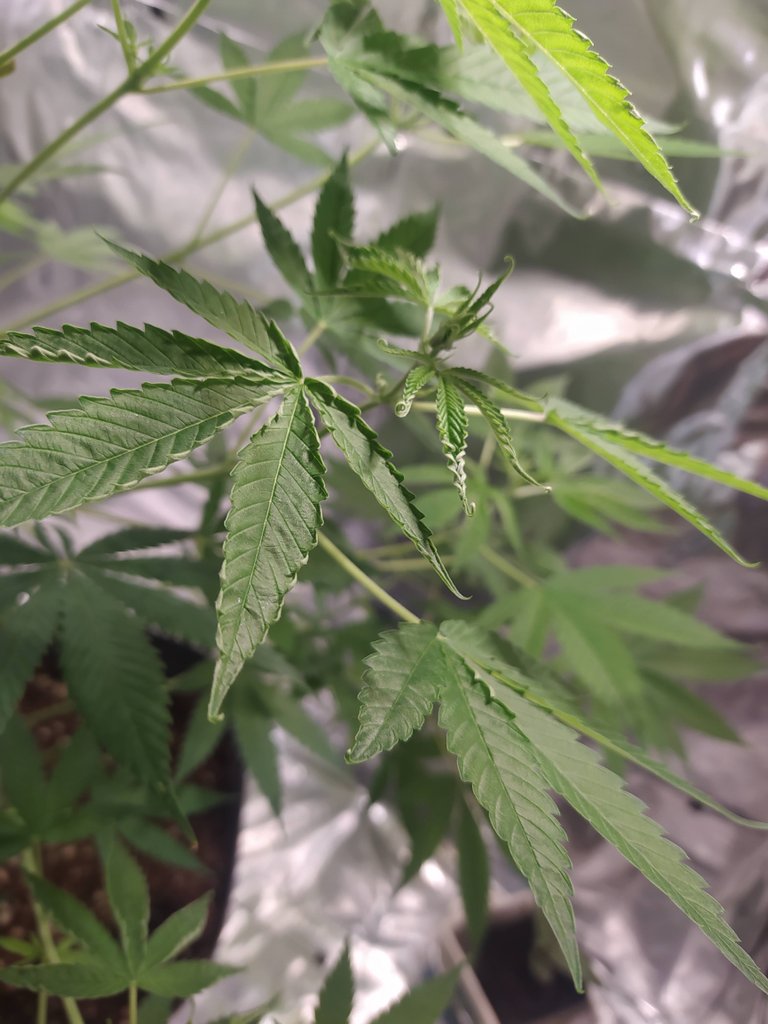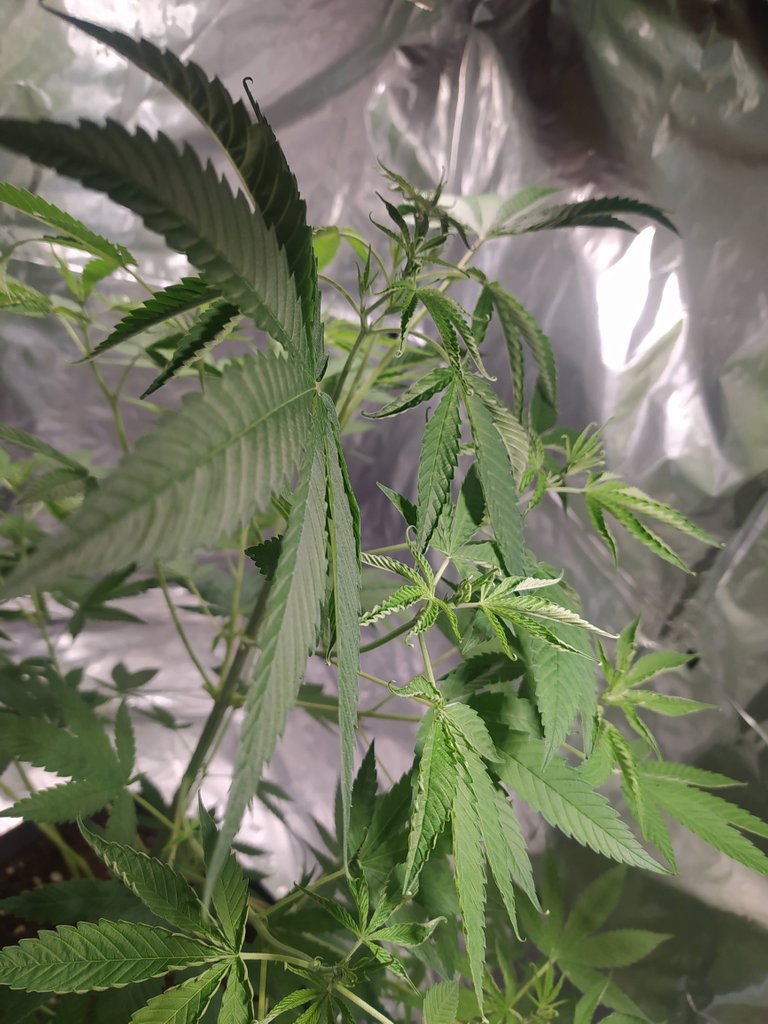 Este mismo día con ayuda de mi amigo, hicimos otro corte apical, ya que consideramos que las hojas de la planta, estaban llegando muy cerca de la luz y quisimos evitar que se queme la mata.
This same day, with the help of my friend, we made another apical cut, since we considered that the leaves of the plant were getting too close to the light and we wanted to avoid burning the bush.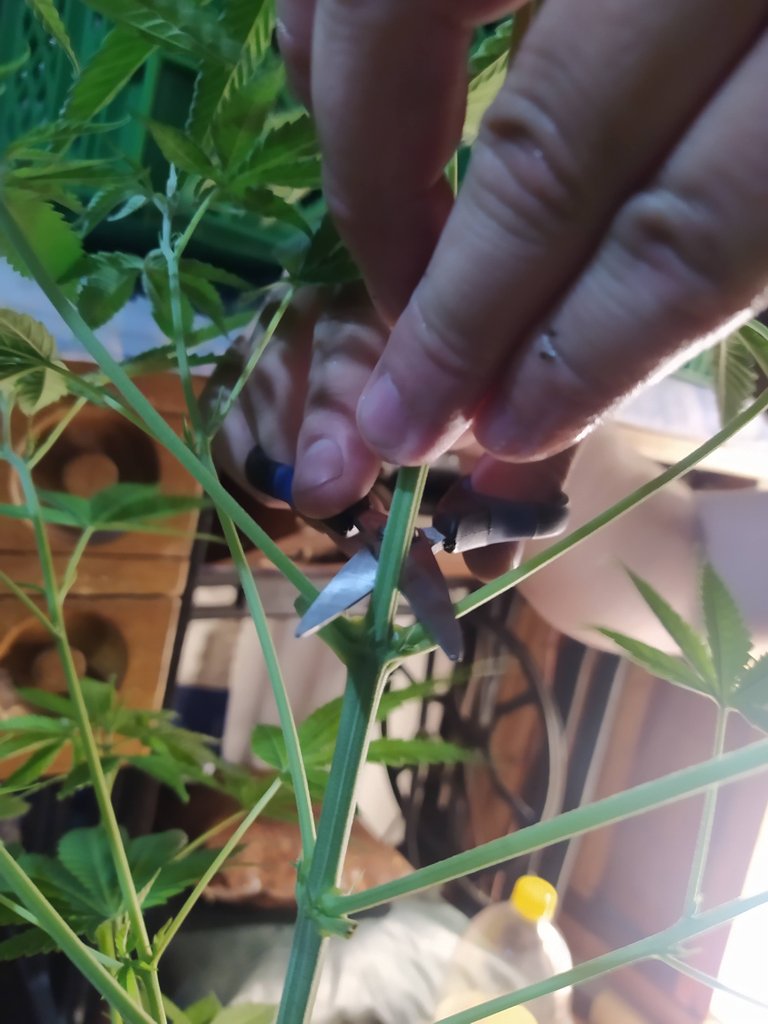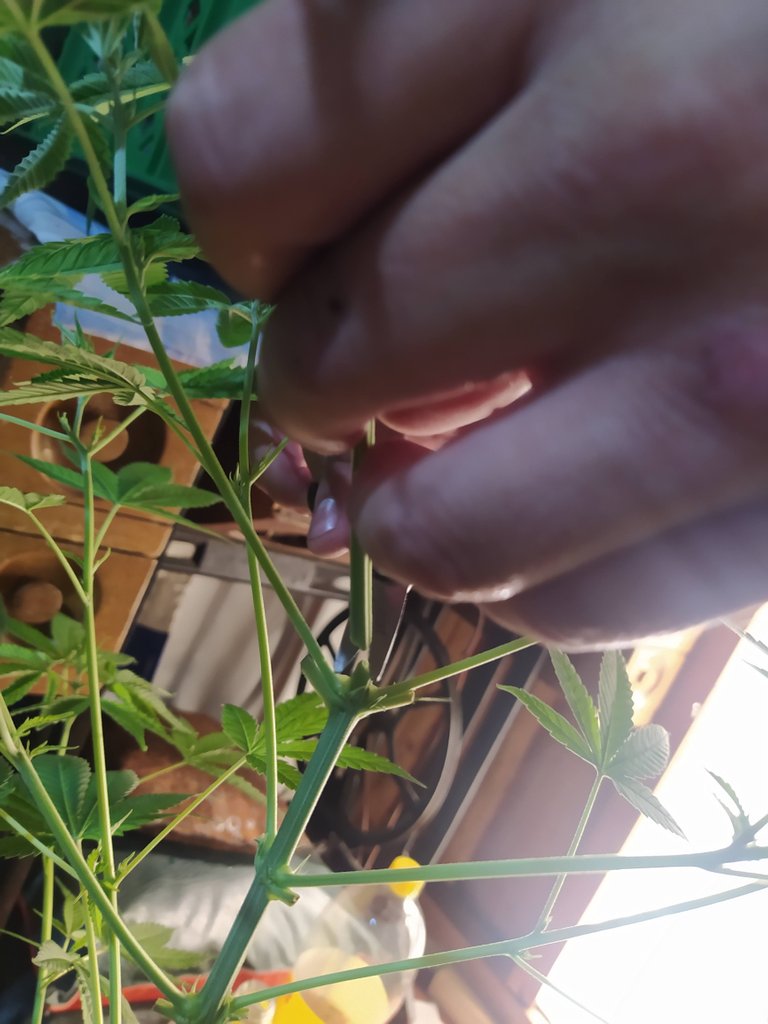 El mismo día le practicamos la técnica Supper Cropping, esperamos que se vuelva mas robusta aun la planta. Sus frutos serán gigantes.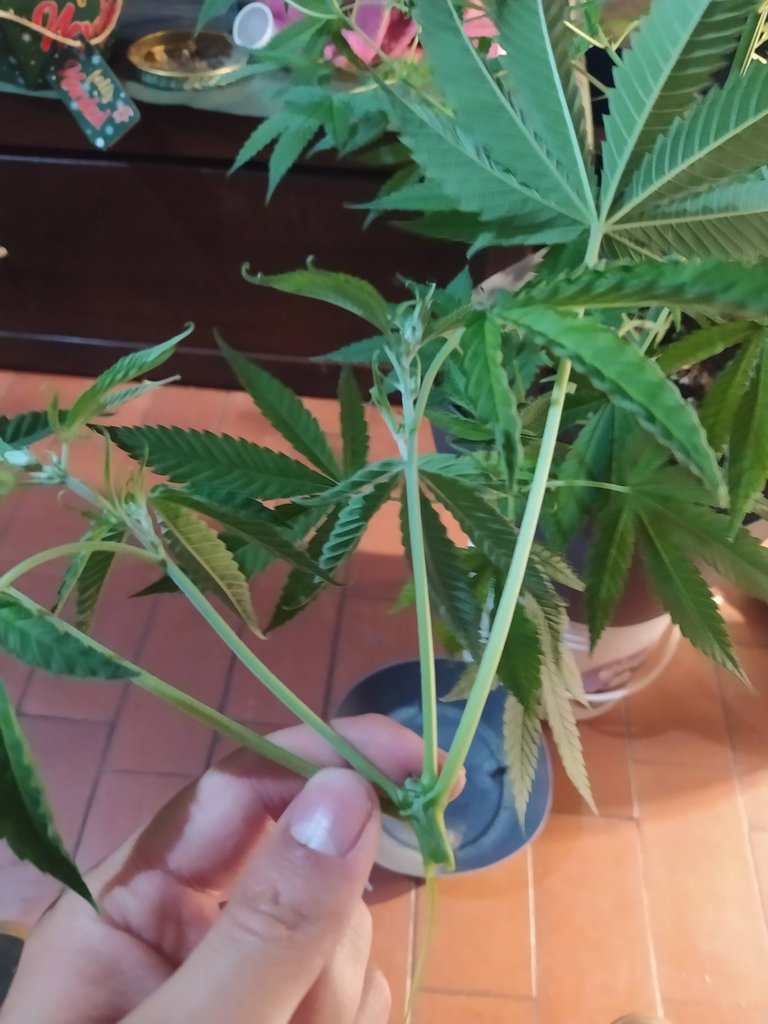 The same day we practice the Supper Cropping technique, we hope that the plant will become even more robust. Its fruits will be gigantic.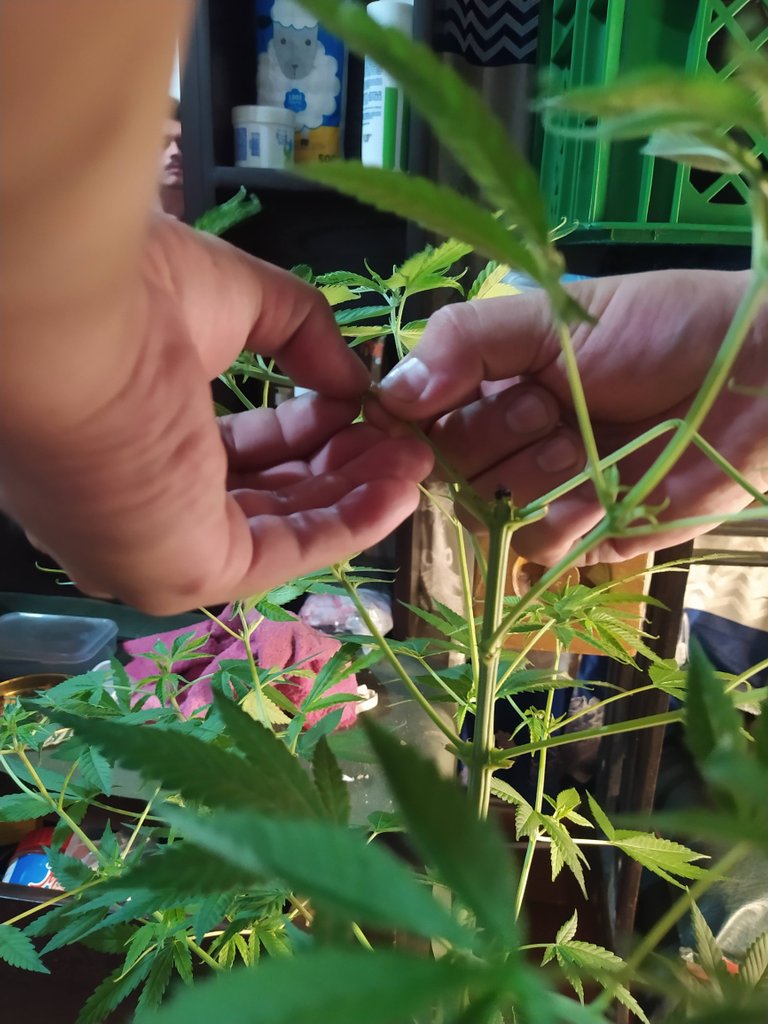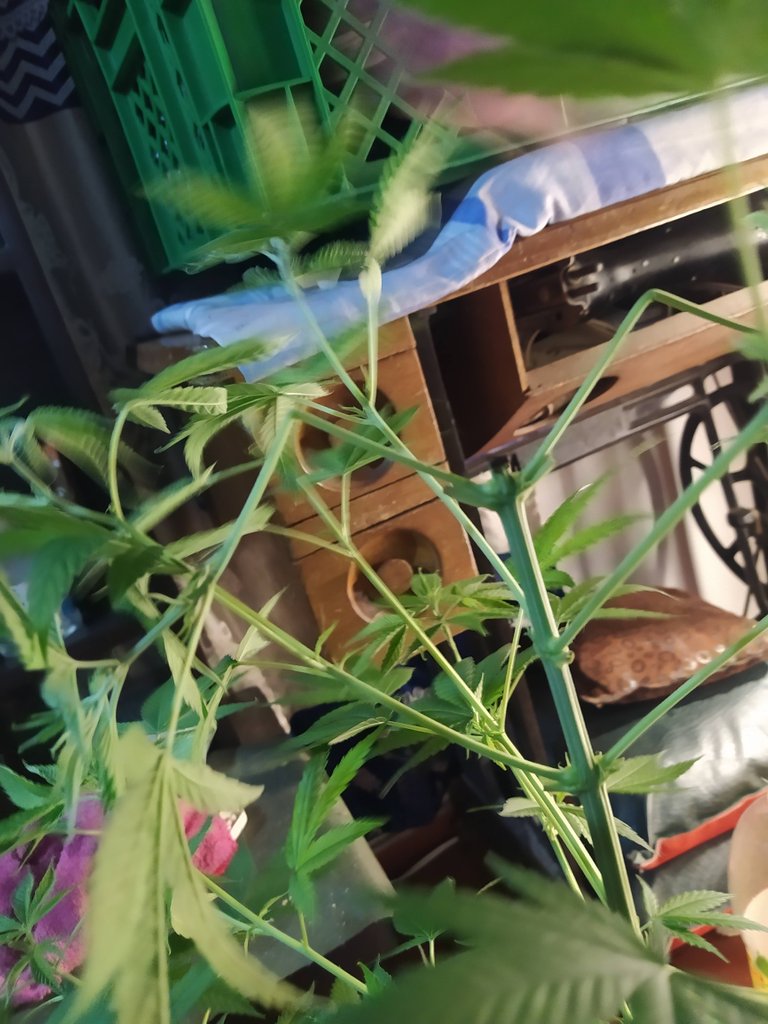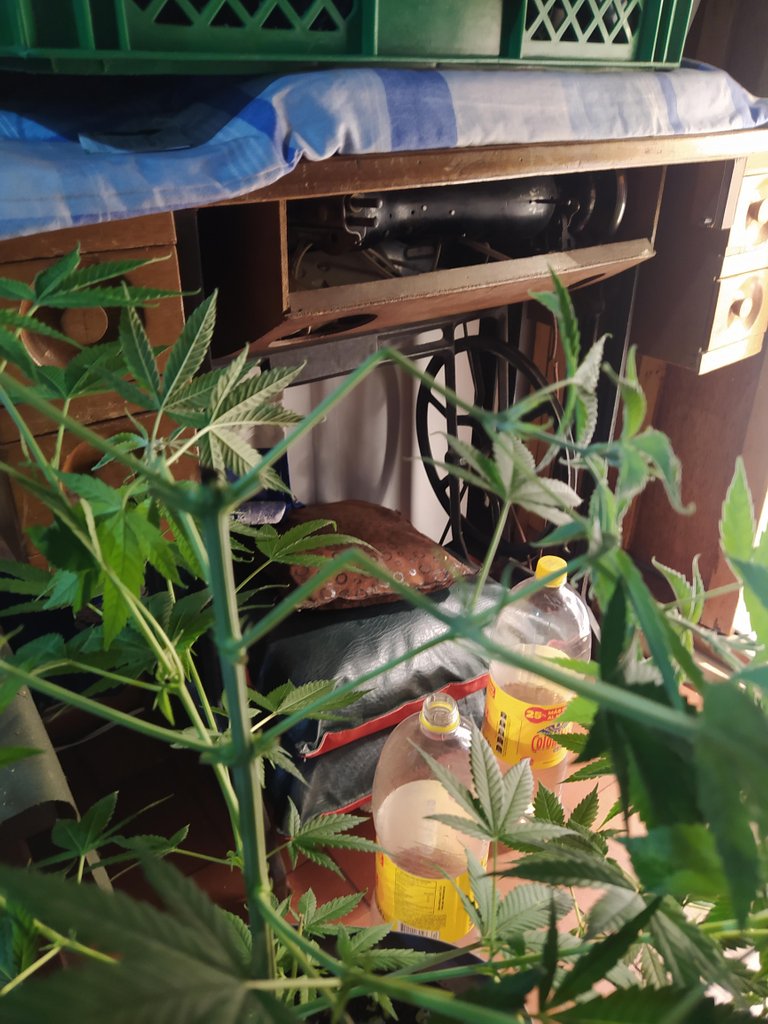 Luego regamos la planta con nutrientes para posteriormente fumigarla por sospecha de plaga, todo esto se realizo el día 23 de Octubre.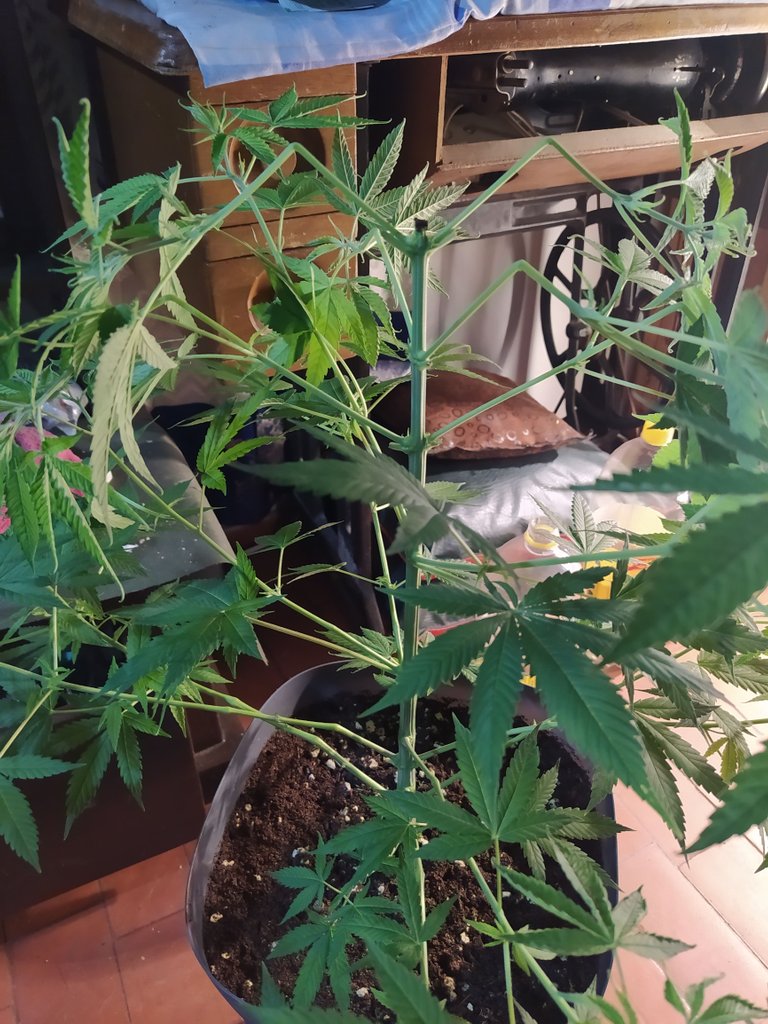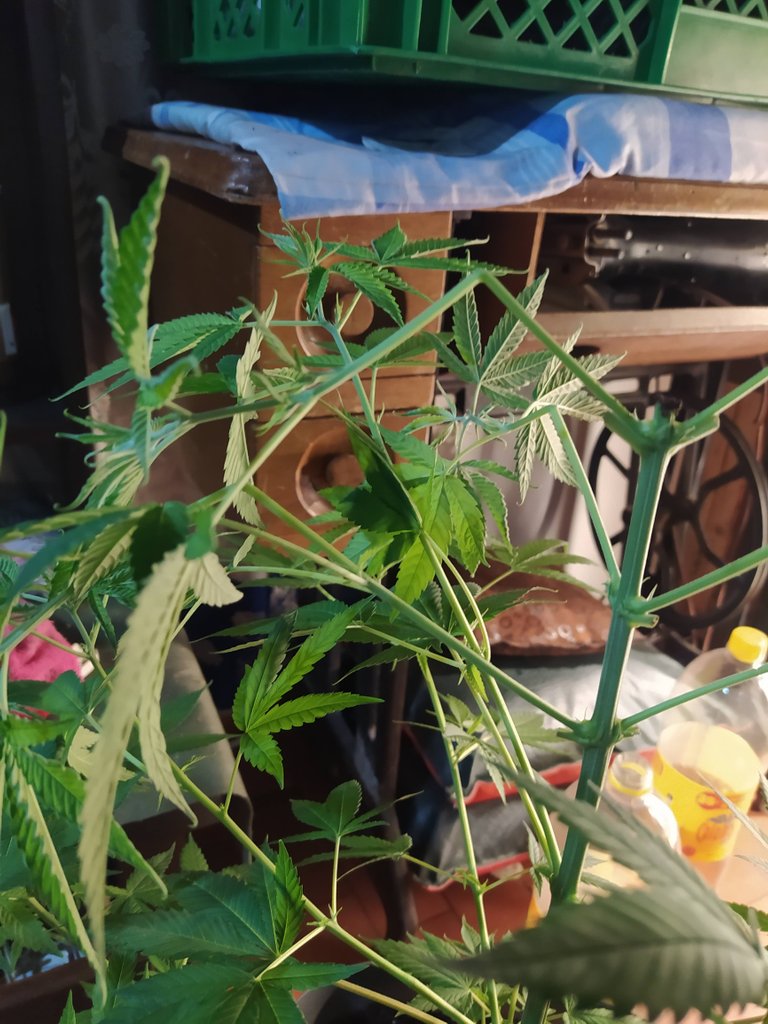 Then we watered the plant with nutrients and later sprayed it for suspected pest, all this was done on October 23rd.
Aquí el proceso preventivo de fumigación, no tardamos más de cinco minutos realizando este proceso.
Here is the preventive fumigation process, it does not take more than five minutes to perform this process.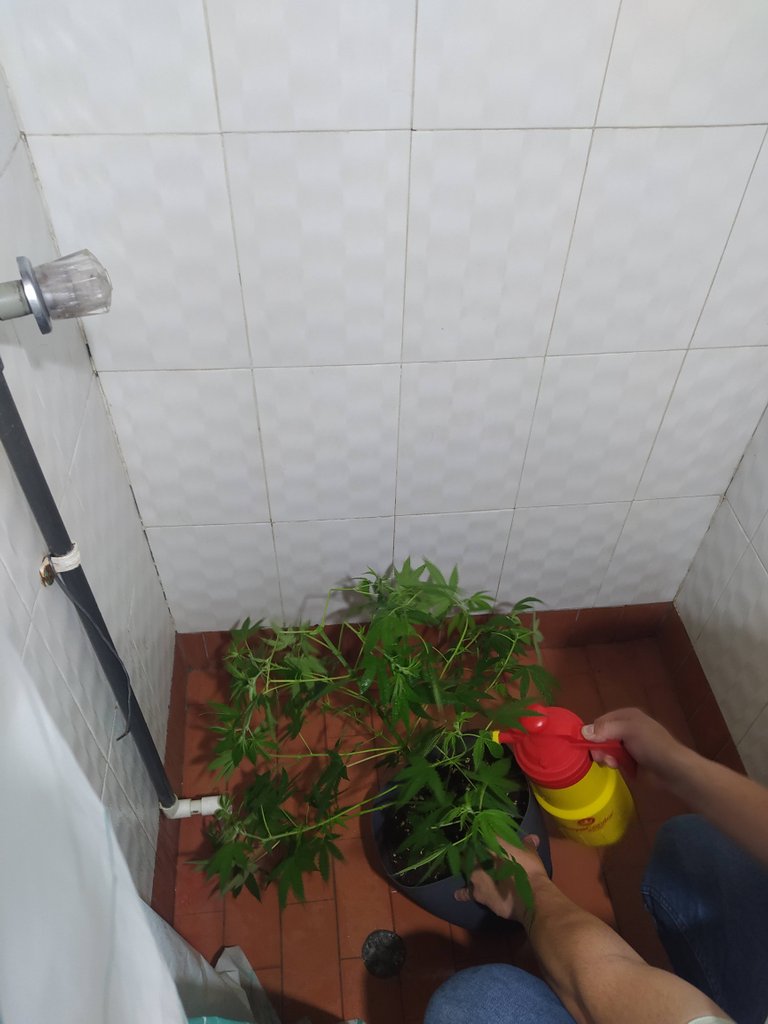 Por ultimo unas fotografías del día 26 de Octubre, mi Mango Punch ya completa dos meses y tres días, la planta ha sido muy agradecida y esta muy hermosa.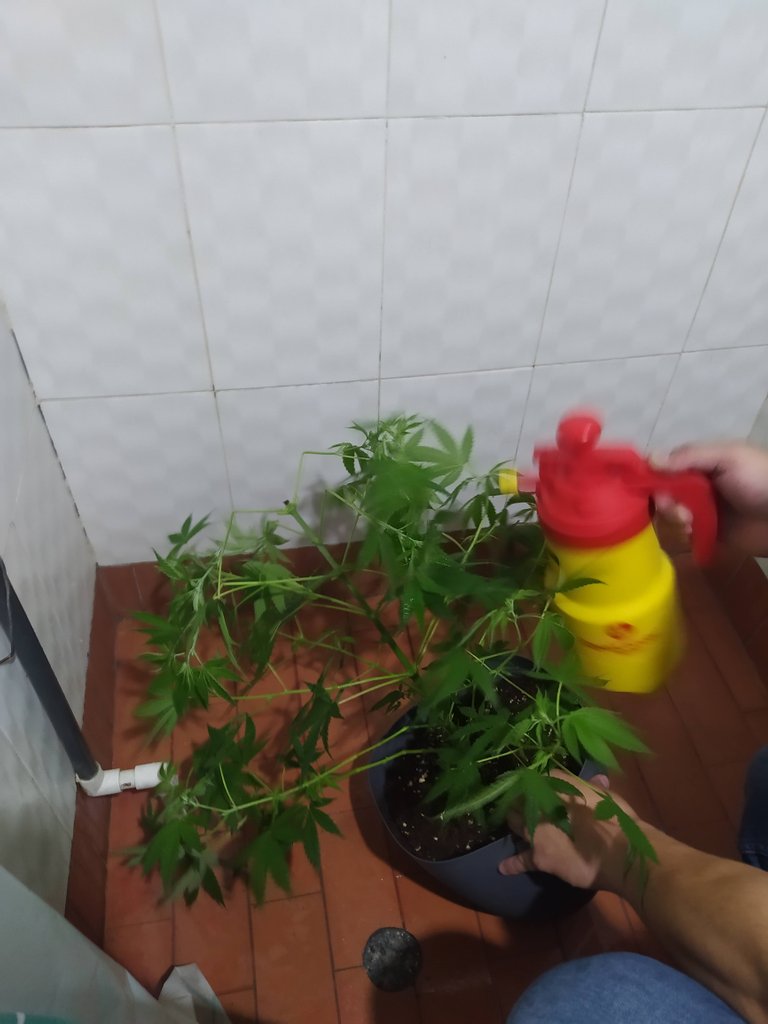 Finally some pictures of October 26th, my Mango Punch already completes two months and three days, the plant has been very grateful and is very beautiful.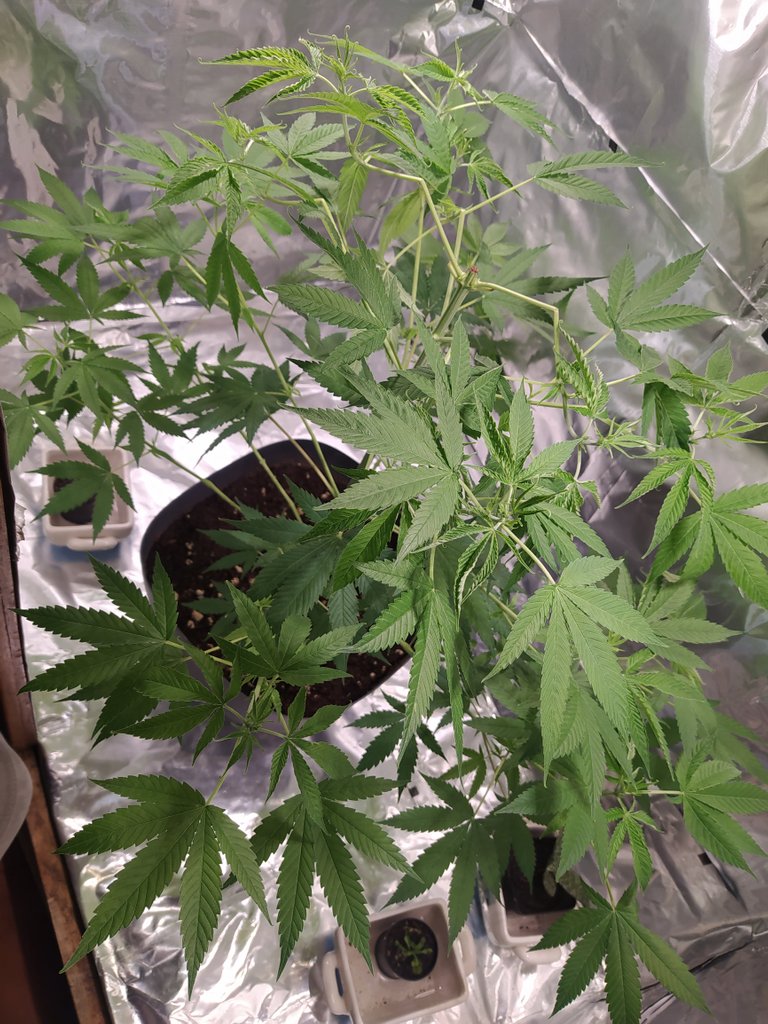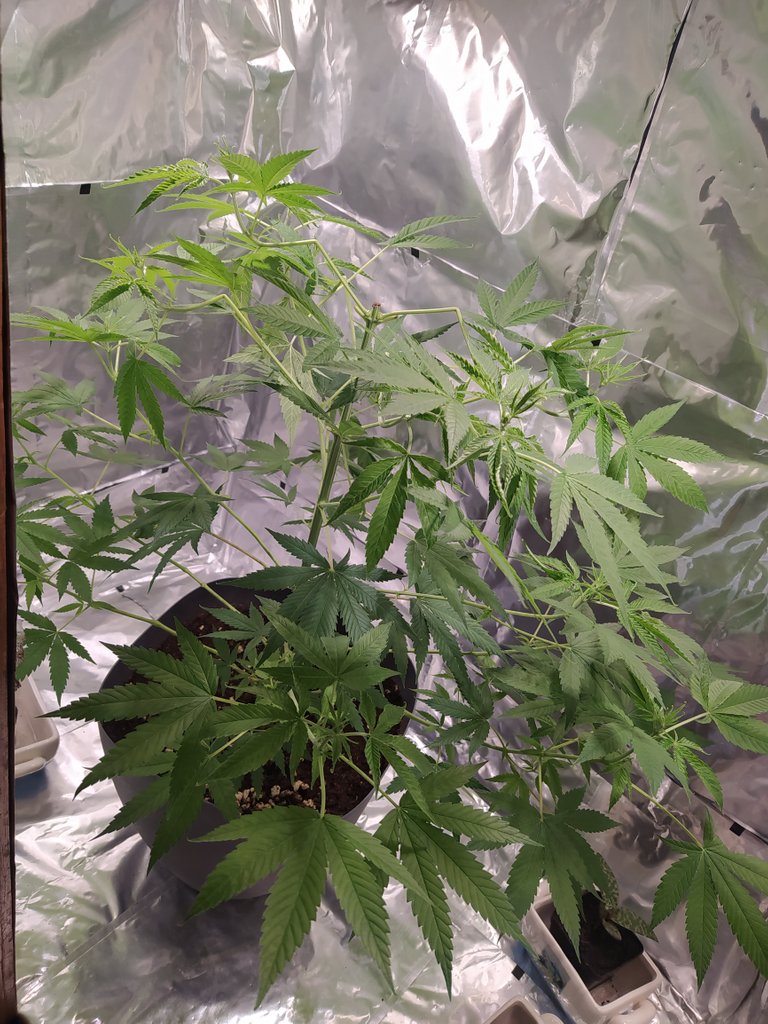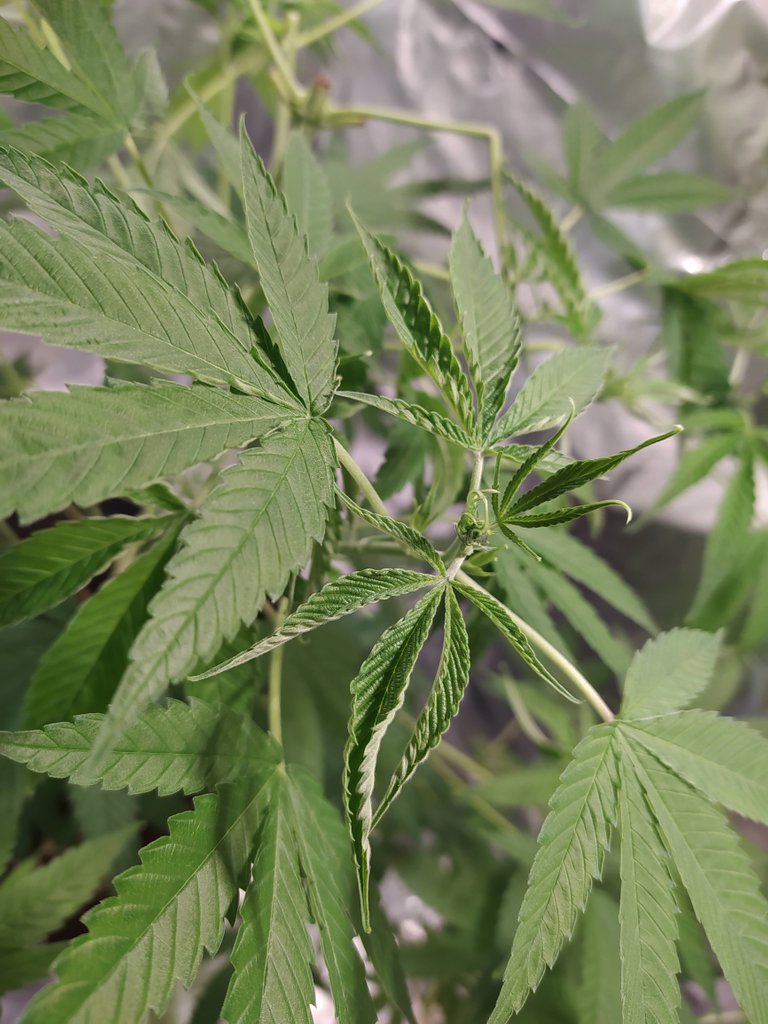 Este fue el fin del seguimiento de mi Mango Punch, espero hayas disfrutado las fotografías de los procesos que le he realizado a la planta. Si llegaste hasta aquí quiere decir que leíste toda mi publicación y te doy las gracias por visitar mi post, si te gustó házmelo saber en los comentarios.
Fotografías de mi autoría.
Fotografías tomadas en con un teléfono Xiaomi Redmi Note 8📱.
Lugar de las fotografías Bogotá - Colombia.
Traducción con ayuda de Deepl Traductor.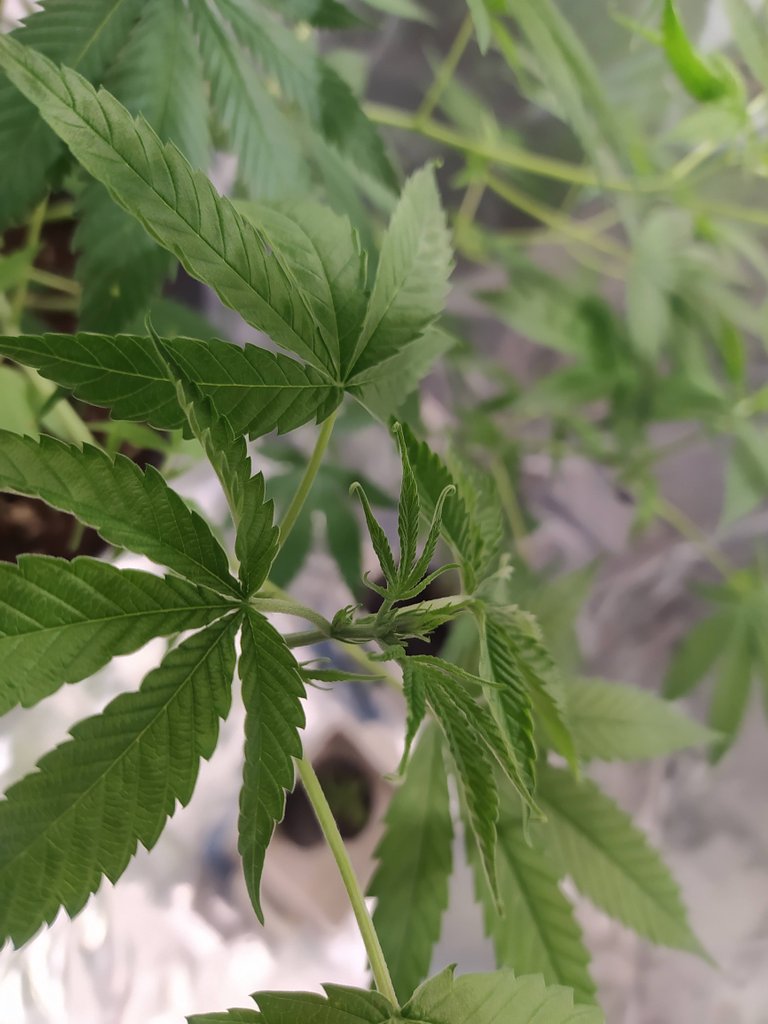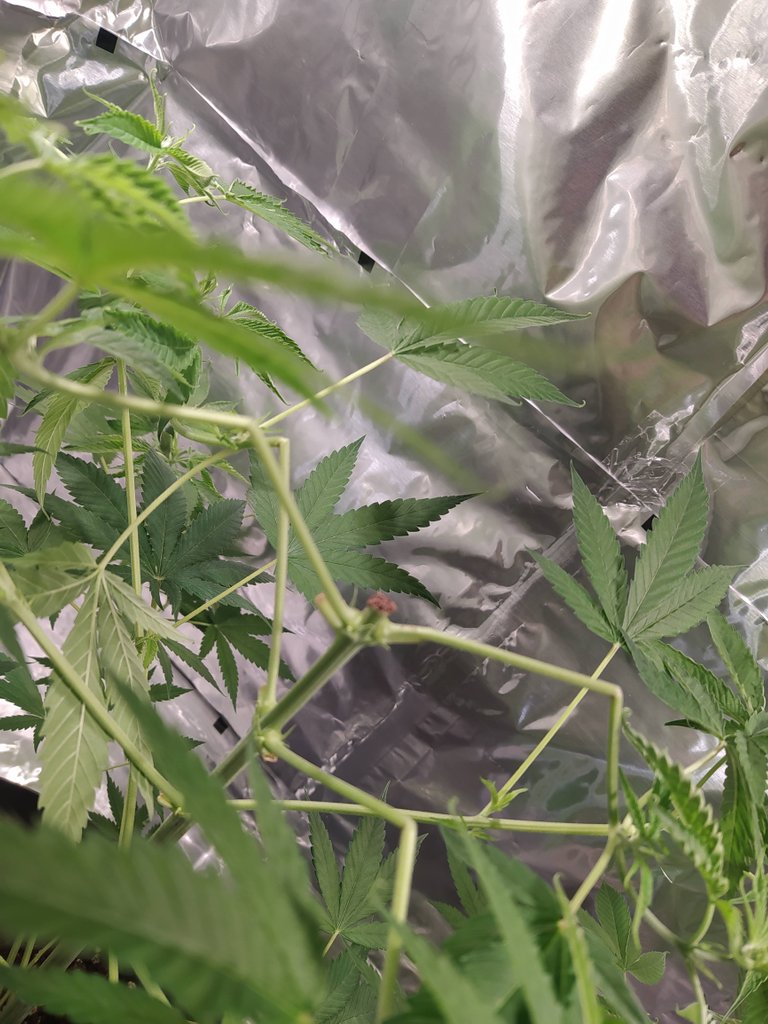 This was the end of the follow up of my Mango Punch, I hope you enjoyed the pictures of the processes I have done to the plant. If you made it this far it means that you read my whole post and I thank you for visiting my post, if you liked it let me know in the comments.
Photographs of my authorship.
Photographs taken with a Xiaomi Redmi Note 8📱 phone.
Location of the photographs Bogotá - Colombia.
Translation with the help of Deepl Translator.
---
Te hago una cordial invitación al Concurso Multitopics - semana 2, aquí te dejare el enlace para que visites las reglas y la dinámica del concurso.
I cordially invite you to the Multitopics Contest - week 2, here I will leave the link for you to visit the rules and dynamics of the contest.
[ESP-ENG] 💰 Concurso Multitopics - Semana 2 🌅 Atardeceres - Sunsets 🌆 Multitopics Contest - Week 2 🤑

Únete a la Comunidad Multitopics - Join the Multitopics Community

---
---