Tent Update: First Week Of Flower, Plus My Grow Challenge Contender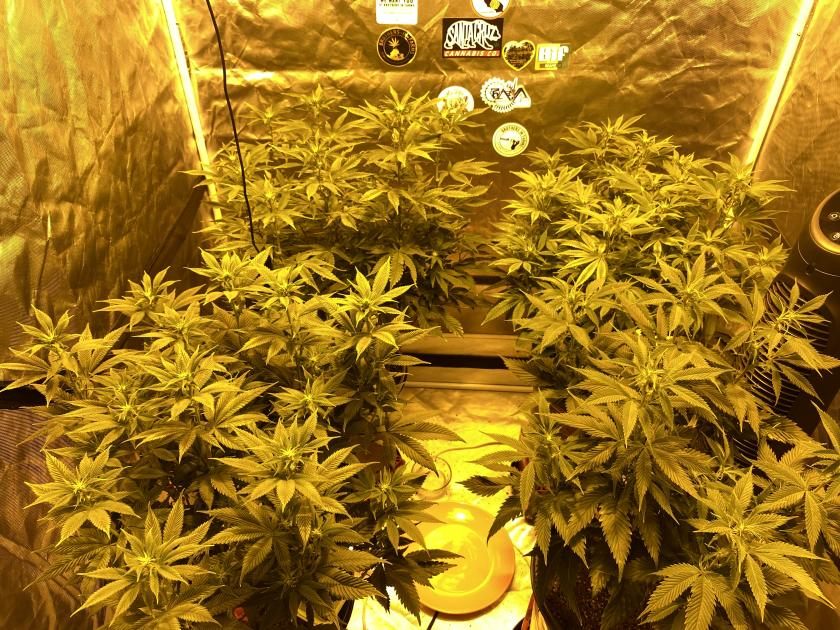 Hey Weednerds! It has been 6 days since my last update, and I have to say things are going great. Or at least as planned. Adding the Compost, and extra soil really did wonders. Also completely stopping the Kelp foliar treatment was a great call. I am sure I could of just made sure to PH the solution to correct the problem, but after reading about the high Arsenic levels in Kelp, I felt it would just be smarter to stop all together. I mean it really does make since, our oceans have practically become toxic dumps. With cannabis being an accumulator plant species, any trace of something bad it will suck it right up. In fact if a soil was ever contaminated with something like Arsenic, planting cannabis would be the best thing you can do to clean it up.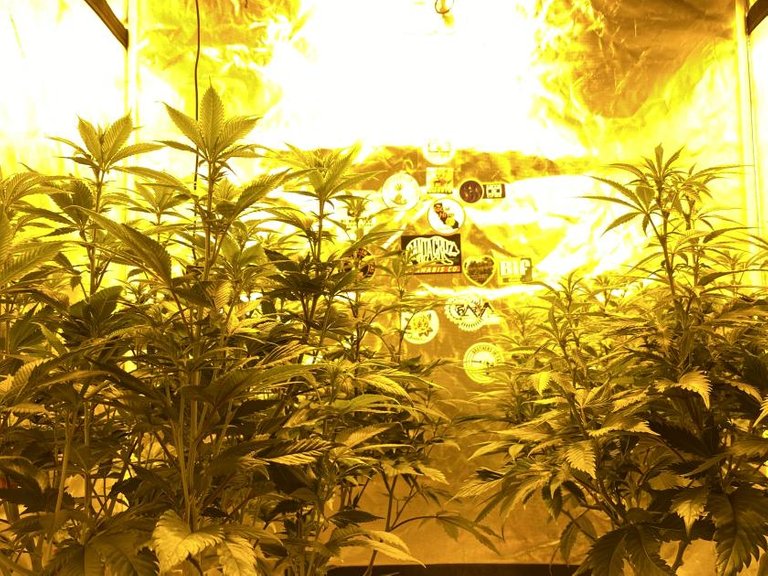 Strains:
All clones from Dark Heart Nursery

Ok so for those just tuning in, I am a little over a week into flower, and for the first time ever I am using a HPS light rated at 400 Watts. I have never used any HID lights to grow. LED, and CFL was the only light I have ever used up to this point. For experimental purposes I decided it would be fun to try it out. Besides it was a free light, besides the 24$ I spent for a new Super HPS bulb.
---
I have to say so far I love it! I know it is a little pre mature, and tbh you can't really say it is better then a LED, or vice versus. They both have their ups, and downs. Before it was no question that HPS was king. But with the advancements in LED technology, that is no longer the case. Especially with the Samsung LM301 Diode, the top of the line LED's are just as good, if not better in certain applications. I always wanted to run a HPS, but never did because I thought it would be to hot. After the fist week, I can say that this light is not as hot as I thought. I wasn't so sure, but now that I am, I have put my 600 Watt LED up for sale. After this run, I will be doing a very small grow, most likely 1 plant at a time.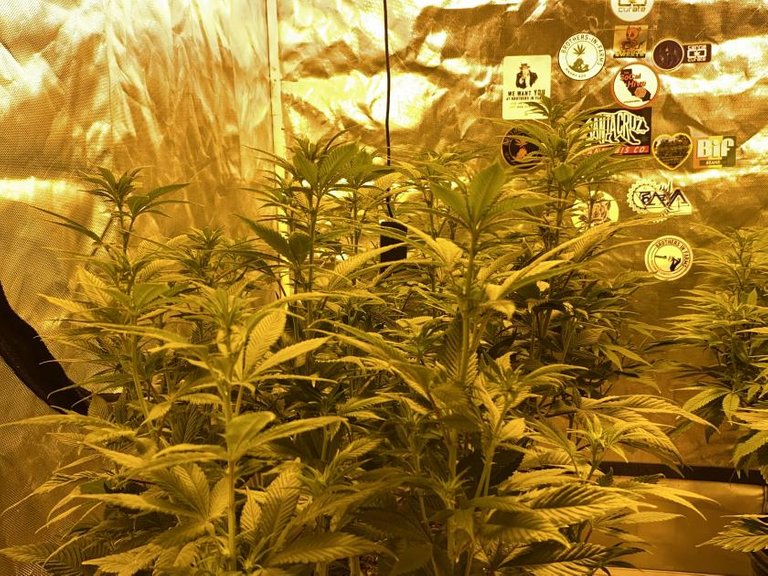 I still have some cleaning up to do, and really need to think about getting a trellis set up. that way I can keep more of this bottom growth by opening it up, and get better light penetration. I am sure I still need to get rid of some of it. It is a day by day situation I am monitoring.
My 3 Gallon contender, the Dosi Sherbert is one that would benefit the most from spreading out the tops to get better light penetration. I should of picked the Chili Verde for the contender, lol. But oh well. This will still be fun to see how she does!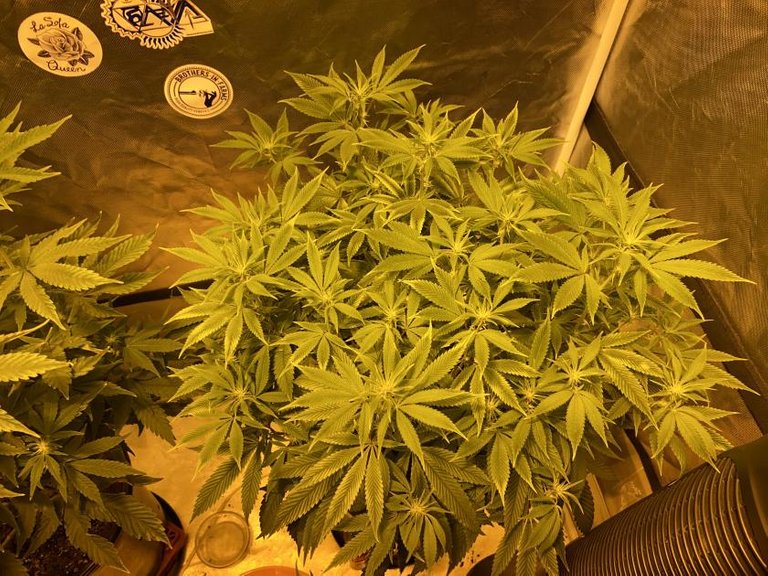 The Knights Templar Og is one bushy thang! This is one that was hit the worst from the PH issue, but as you can see it is looking so much better. This one is closer to the fan to get some good airflow. Another thing I have noticed after running the Tahoo Og, and now this, OG crosses seem more prone to Powered Mildew. I have seen it time to time, and only on this plant. Have any of you OG growers noticed this?
Top view of my 3 Gallon Contender, Dosi Sherbert
So yeah that is really about it. I did do a top dressing of a bloom mix the other night. Also been making sure to add Cal/Mag in the RO water. I alternate between one with a 0-0-0 NPK value, and another with a 2-0-0. So far I my only issue is some Gnats. I have no sticky traps, but that will change tonight. I also added some small bowls filled with Vinegar, and a few drops of dish soap to attract them, and catch them. Depending on how bad it is, I will add some sand, or maybe some Diatomaceous Earth on the top layer of the soil. So stayed tuned, and watch these turn into some nice flowers!



---
---