Big Mack Superstar Day 24 - And Seedlings Day 11
Hello Everyone,
Right now I have two Big Mack Superstar cannabis plants that are twenty four days old. Unfortunately the Lemon Drip seeds that I planted with these BMS seeds did not make it, so I only have the two Big Mack Superstar's left from the first germination and they are looking really great.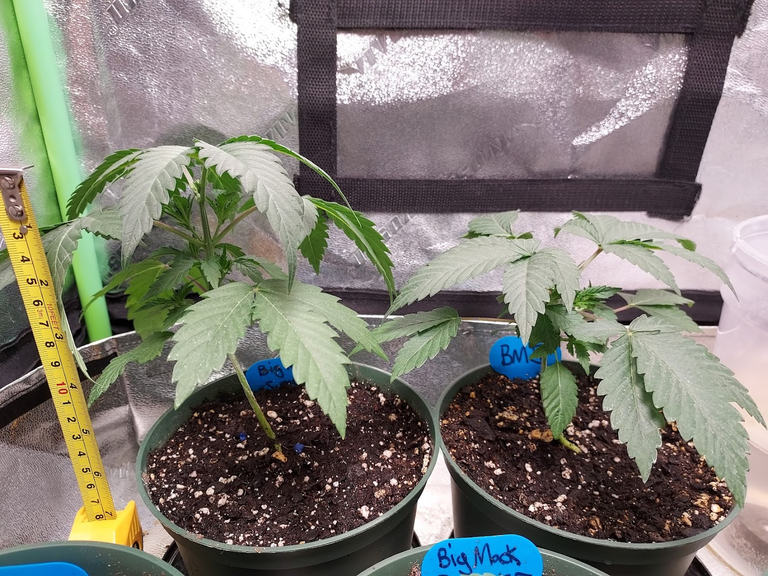 ---
The BMS on the left looks a little droopy, and that is because its sucking up the water very fast in its current pot, (an indicator that it's time for transplant) and I watered only a few minutes before the photos , I'm planning to transplant it tomorrow. I don't like roots to get bound if I can avoid it.
We can see I have a tape measure next to the biggest plant. I was just curious how tall it is. A quick estimation is about five inches tall, or about seven inches if you count the roots. Things like this don't really matter to me, but I do find the growth of the BMS to be very impressive. Everyday it's much bigger than the day prior, and that's what a cannabis grower likes to see!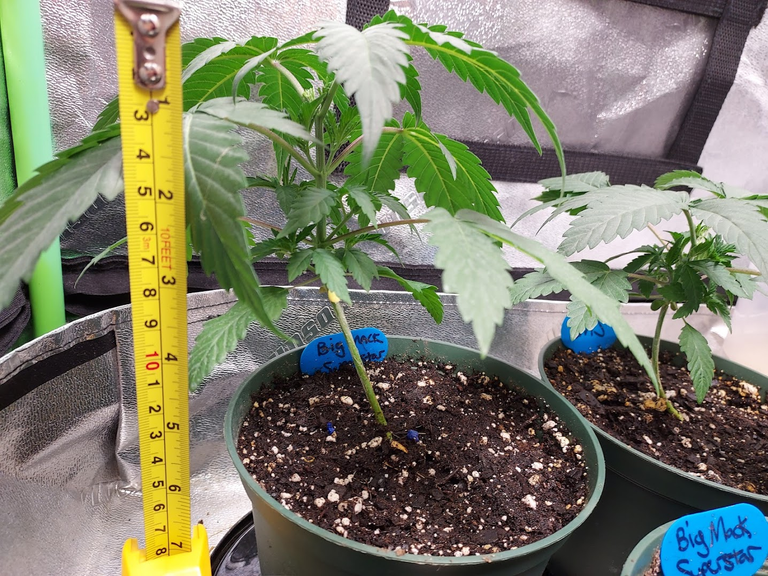 ---
I topped (cut the new leaf node growth off) the BMS plants a couple of days ago to create new branch systems, which I will LST (low stress train) when they become big enough. I should be adding the clips to these plants within a week.
Let's take a look at the seedlings of Big Mack Superstar, Lemon Drip, and Wedding Crasher.
Seedlings Day 11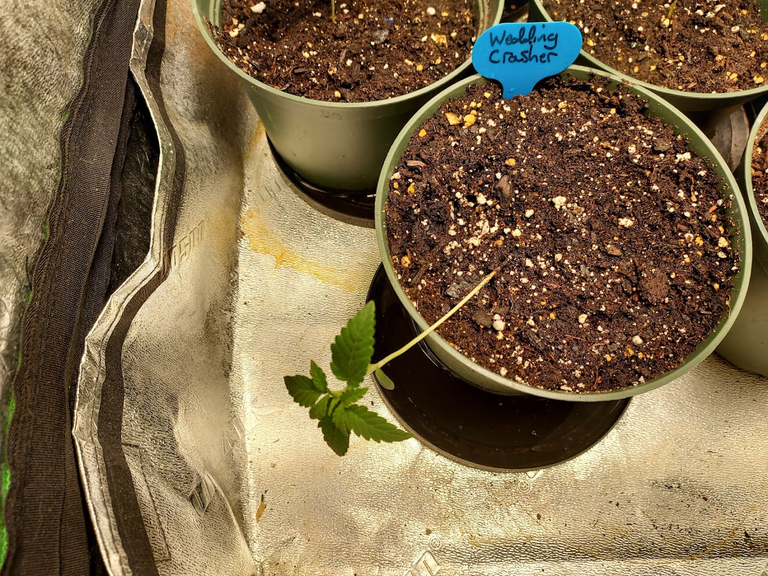 ---
The Wedding Crasher is not a full Wedding Crasher, it's a 50% hybrid and I'm not able to verify the genetics it was crossed with.
My attitude towards this plant is that I don't really care what happens with it. I have this feeling it's a male and it will not hold high priority compared with the others, meaning it will be the first plant to be moved out of the tent if the need presents itself.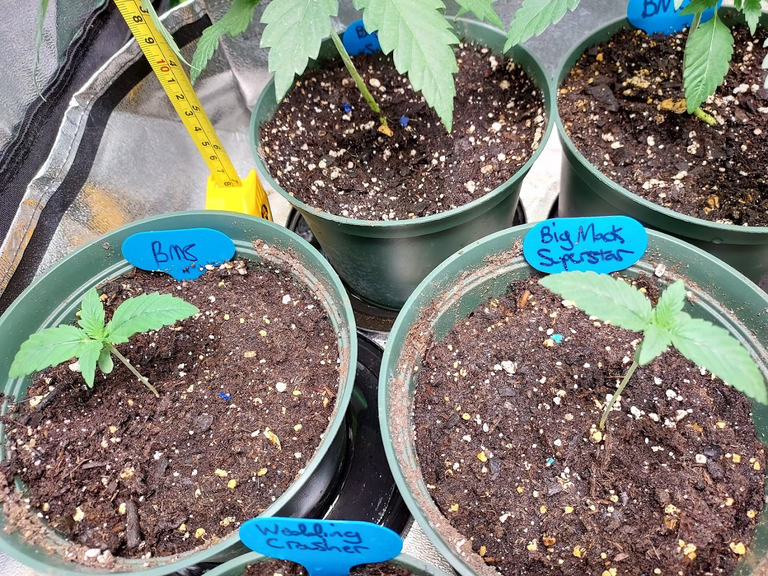 ---
There is not much that needs to be said about the Big Mack Superstar's... They are simply amazing and these two seedlings look just as healthy as the bigger superstar's.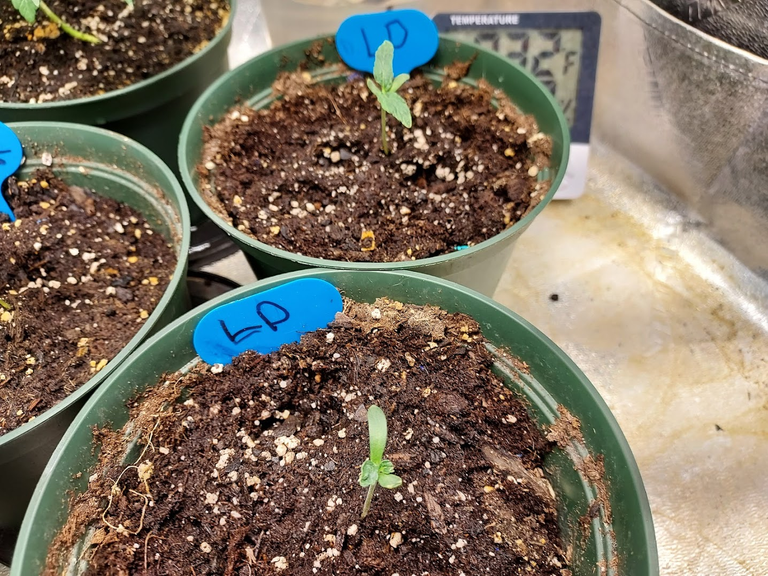 ---
The Lemon Drip's are a different story altogether...
Both of the last seed pops look sickly and probably won't make it. At this point it will take a miracle, and I really don't know why this happened, but if these two don't make it then I will have a zero percent success rate from the lot of seeds that were gifted to me from a grower here on the blockchain. It breaks my heart that this is happening but I'm gonna give these two seedlings all of my love and hope for that miracle... Sometimes things just go wrong with a lot of seeds and it could have been a myriad of different variables to blame for the failure, but the main variable is me , the grower. I did not provide the correct environment for them somehow, so this is my fault.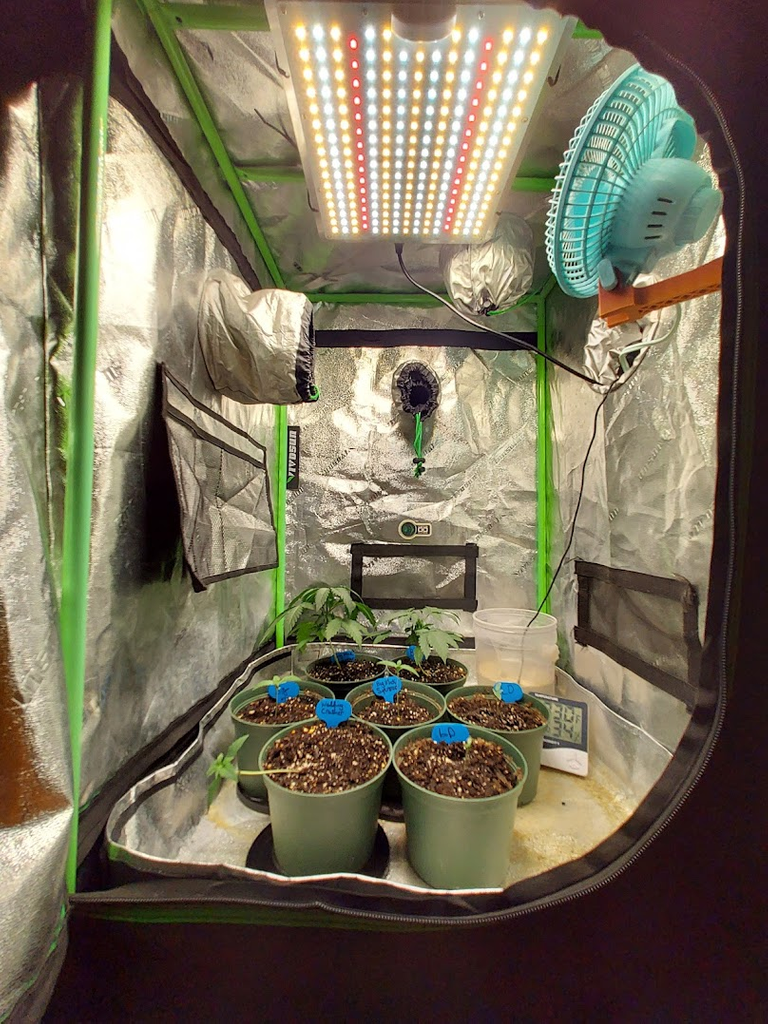 ---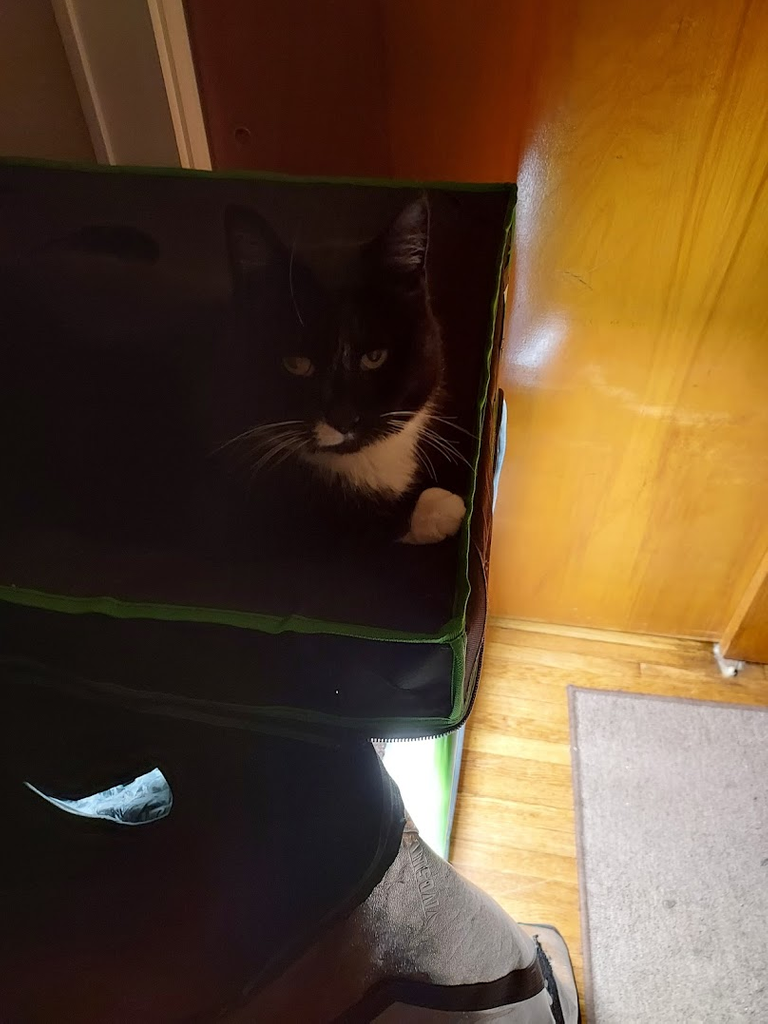 ---
---
That will do it for the cannabis update today.
What do you all think of how these plants are coming along?
I would love to read your thoughts below!
Your time is a valuable commodity, and I always keep this in mind and do my best to respond to everyone. I appreciate all of the amazing engagement and support, thank you!
Thanks for stopping by, have a great day! -@futuremind
---
---