Cultures Colliding: Health & Wellness Cultures Merging in Thailand

Thai people are just so incredibly proud of the dominant healing and wellness culture here in Thailand; it surrounds you wherever you go. One of the oldest of the temples in central Bangkok, Wat Po, is dedicated to traditional Thai medicine and is inscribed with ancient medical drawings originally used for teaching.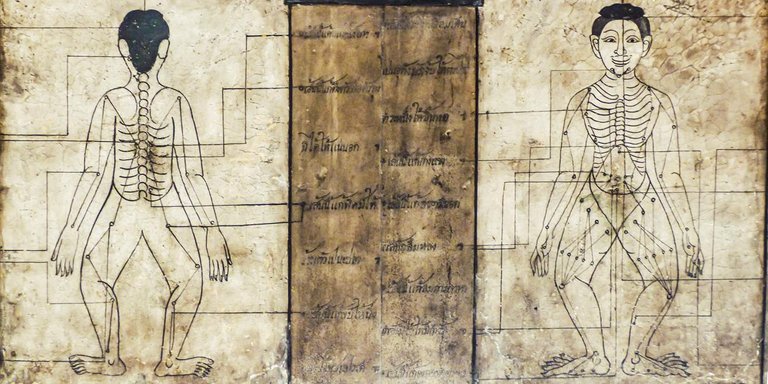 Image Source
Wat Pho was a centre for medicine in Bangkok before it was established as a temple in the 7th century and given the name Wat Phodoram. It remained Wat Phodoram until 1801 when King Rama I restored, enlarged, and renamed the temple Wat Chetuphon; informally, it was referred to as Wat Pho.
Under King Rama III, the art of Thai massage was dying out. The king wanted to prevent this from happening, so he established a school, which is now considered to be Thailand's first university. This school was to teach students the art of Thai massage and traditional medicine. Wat Pho has continued to be the headquarters for this kind of education since then. Source
How ingrained is it today? We have a special government department for alternative medicine, and you can even get a special medical visa which includes alternative traditional medicine treatments.
Minister of Public Health Dr. Piyasakol Sakolsathayadhorn has visited the Department of Developmental Medicine and Alternative Medicine and handed out guidelines for systematically developing Thai herbal medicine, calling on the office to work with the Ministries of Industry and Science to push forward remedies and the use of herbal medicine in the place of pharmaceuticals.Source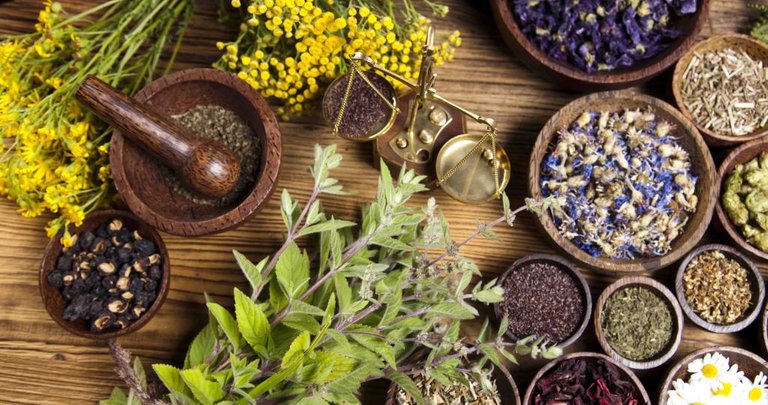 Image Source
It is only when you start scraping beneath the surface of these ancient traditions, that you come to appreciate that Thai traditional medicine is, in fact, a melding of many cultures. Thai massage itself is believed to have been brought from India, more than 2500 years ago, by Jivaka Kumar Bhaccha (Shivago Kompara) a friend to the Buddha who had tremendous knowledge of medicine. I see this massive statue honoring the traditional medicine lineage every time I head own the highway in the neighbouring province of Lamphun, heading towards Bangkok. It stands on the hilltop and surveys the valley below...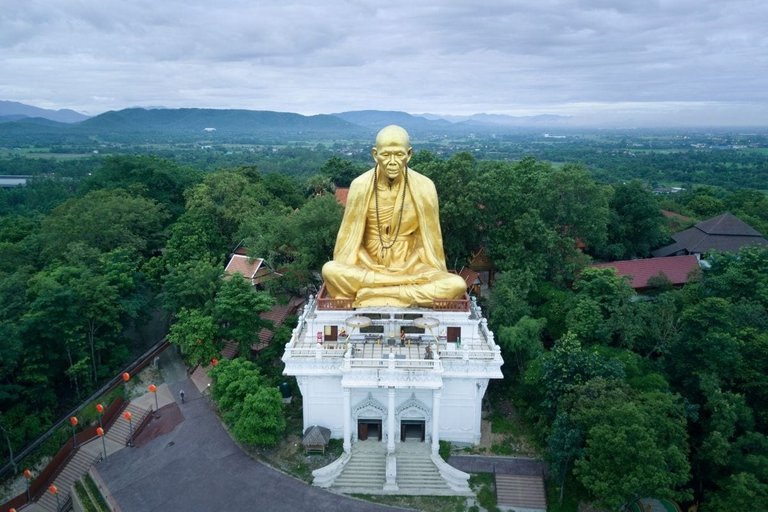 Image Source
The very same herbs used in Thai herbal massage and brought to Thailand by Shivago were used by the ancient Ayurvedic medicine doctors who attended Siddhartha Gautamo, who evolved to become what we now call The Buddha - the enlightened one. My spa client, Cheeva Spa here in Chiang Mai? They use the same herbal mix today.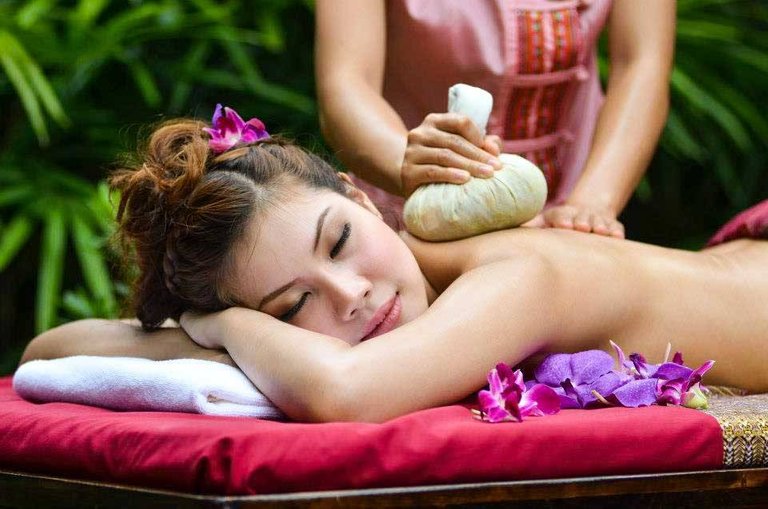 Image Source
But it's not just in the Thai massage culture that we see the original Ayurvedic origins, but also in the local traditional healing foods.
Whether we're talking Pandan leaves, ginger, coriander, krachai... the list of common healing foods is endless and common to not only Ayurveda and Thai healing-wellness, but also to Traditional Chinese Medicine. Every Thai hospital serves a healing & gentle Chinese style rice "medicine soup" - a rich bone broth rice soup topped with fresh ginger, garlic, green onions and sometimes fresh coriander and a cracked raw egg.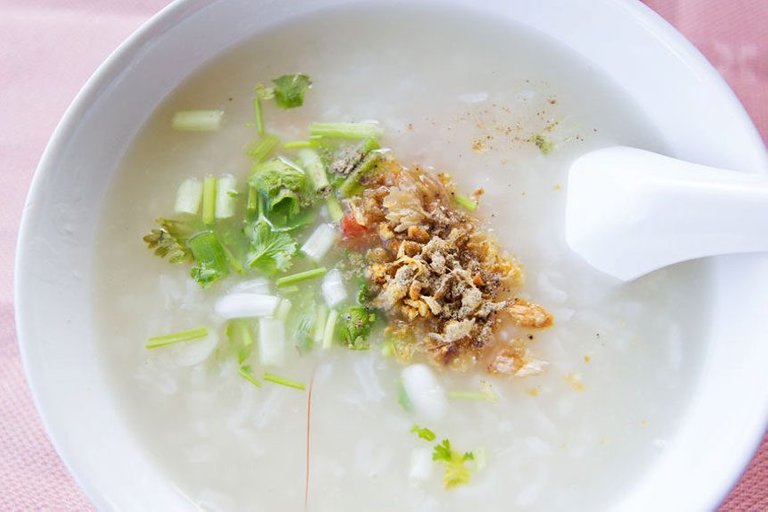 Image Source
Thai local festival or market? You see Ya Dong everywhere - a Traditional Chinese Medicine inspired herbal tonic. Occasionally, as well as herbs like ginseng, it may (in the more Chinese way) contain various animal bits like snakes, scorpions, tiger penises etc. Urgh. But you get the picture. Often consumed by men to maintain and promote sexual vigor.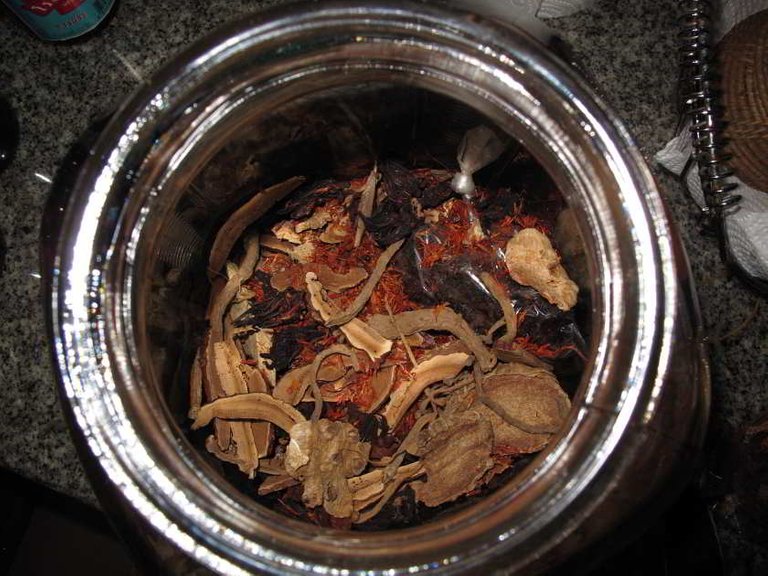 Image Source
But my favorite traditional health and wellness cultural attraction, that you can find in every back alley, marketplace, temple fair or tourist center? Thai foot massage. Which is not actually Thai at all, but a modification of traditional Chinese reflexology.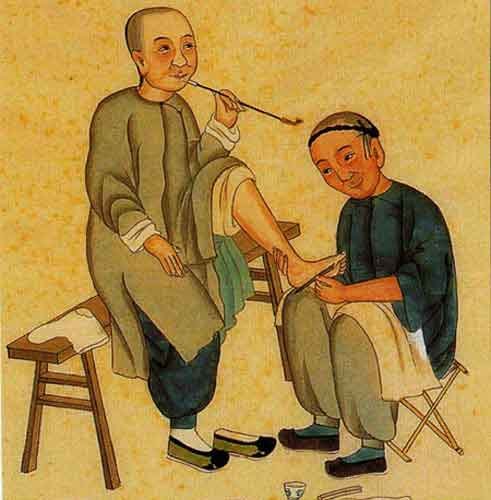 Image Source
It's traditionally performed with a hard, wooden stick to dig and prod the reflexology points in the feet. It can border somewhere between pleasure and pain and is incredibly effective when practiced by a well-trained therapist. In the wrong hands? In my first year in Thailand I had an over-zealous foot masseuse break no less than 4 little bones in one foot. Ouch!
What I love about Thailand is that it is constantly evolving. Right at this moment, in the recovering-from-covid economic crisis, the Thai government has decided to dig even deeper into its traditional healing and wellness culture, and to become a global cannabis center. Every Thai public hospital already has a government sponsored Ganja Clinic, cheap and easily accessible by Thai people and tourists alike.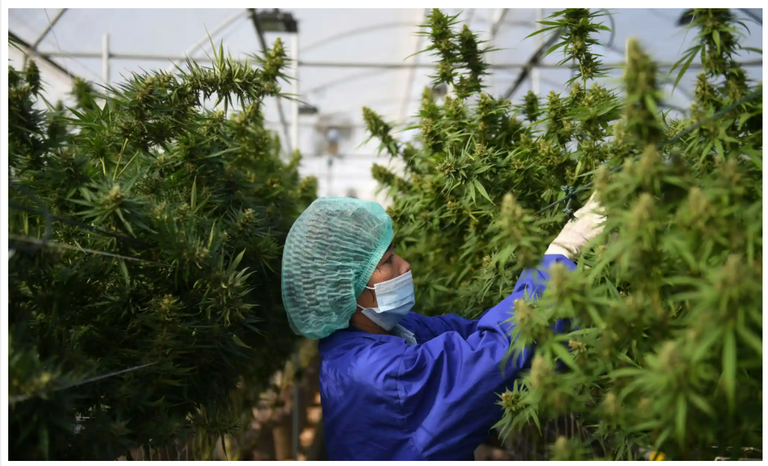 Image Source
In 2019, 39.9 million tourists visited Thailand. It's estimated that 27.7 million will visit purely for the purpose of health and wellness in 2022, putting expenditure on health and wellness tourism at $2.5bn. The country's recreational cannabis market has the potential to be worth $424m by 2024, according to cannabis research firm Prohibition Partners.
'It could provide a spark'
Linn is optimistic that the bill will help Thailand rebuild its economy post-Covid. "Nothing as small as marijuana use can save [an economy], but I think it could provide a spark," he said. Source
The other new and emerging wellness and health trend in Thailand is the Japanese Onsen. Starting to be very popular for higher end Asian tourists and thriving in the Thai culture. This one, Moncham Onsen, is not far from my home in Chiang Mai and definitely on my GOALS list (and birthday treat list).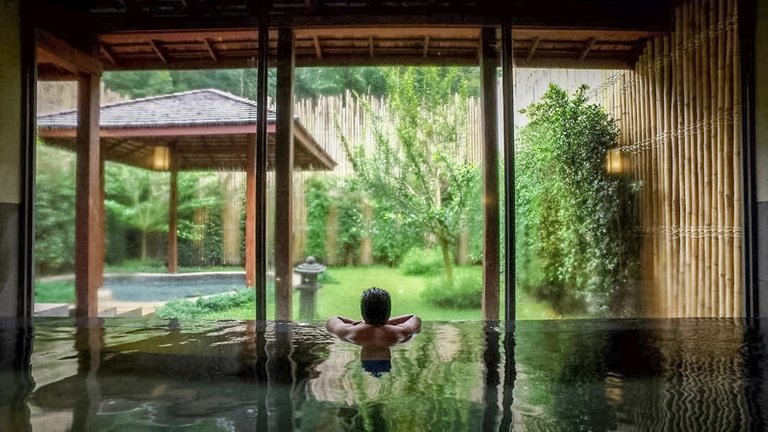 Source
Historically, health and wellness culture evolved and grew as the disciples of the Buddha came from India with their Ayurvedic and Brahmin health training. Over centuries and, indeed, millennia, the Chinese culture to the North has slowly seeped down and enriched the Thai people.
It in a HUGE part of every Thai tourist experience, from that first visit to Wat Po in Bangkok, to the Thai Massage training, the spa culture, the Thai cooking classes teaching the preparation of traditional herbal and healing foods... to the newer experiences of Onsen and (legal!) Ganja culture.
For me, in my day to day in Northern Thailand, health & wellness is an integral part of my life.
Grateful to you @nainaztengra for the tag in your post! I'm inviting @owasco, @mamrita and @anggreklestari to join us in this fabulous challenge - but better get on it fast! 😆 @riverflows - would be so cool to see something about indigenous Australian medicine. And @trucklife-family - hit us with the Celtic traditions please!! Here is the original challenge post: https://peakd.com/hive-181017/@crossculture/health-and-wellness-culture-in-your-country-2000-hp-and-60-hbi-prize-pool 🌿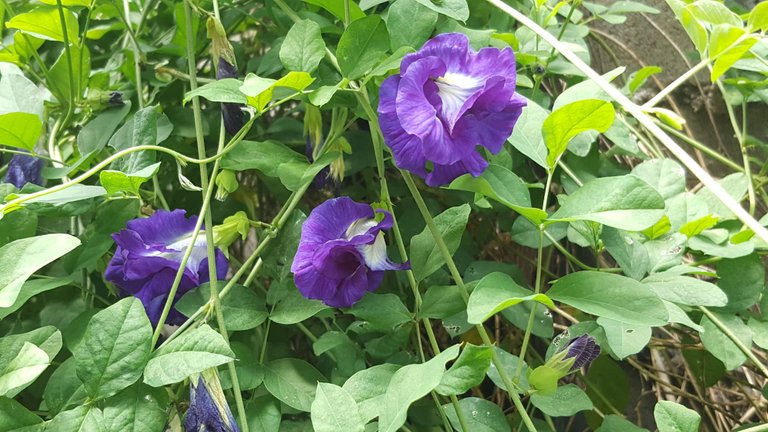 Powerful antioxidant and healing herb, Dok Anchan (Thai Blue Butterfly Pea) in my Thai garden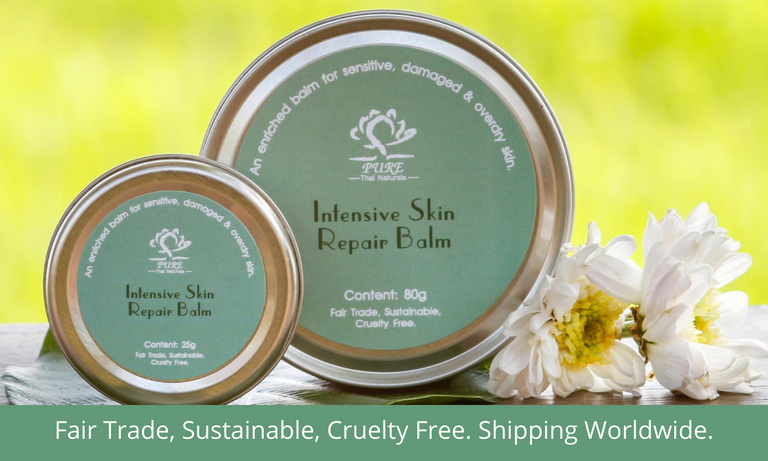 Come check out my Pure Thai Naturals online store

Find me on Twitter: Pure Thai Naturals @BreugelMarike & @HiveLift
---
---