Introduction post - Tom
Hey what's up everybody this is Tom. I am a long time friend of @solominer. My interests are computers and painting and pot. In that order. I work in Artificial Intelligence and I build my own rigs for Deep Learning.
AI Stuff
Here is an example of a program that I wrote that uses a deep neural network to detect human skeletons and segmentation masks.
I composed this program by merging two neural networks. One for finding skeletons: openpose paper and another for finding instance masks. It's all a bit technical but it works quite well. (Although I probably should have converted it from BGR to RGB before posting).
Deep Learning Racks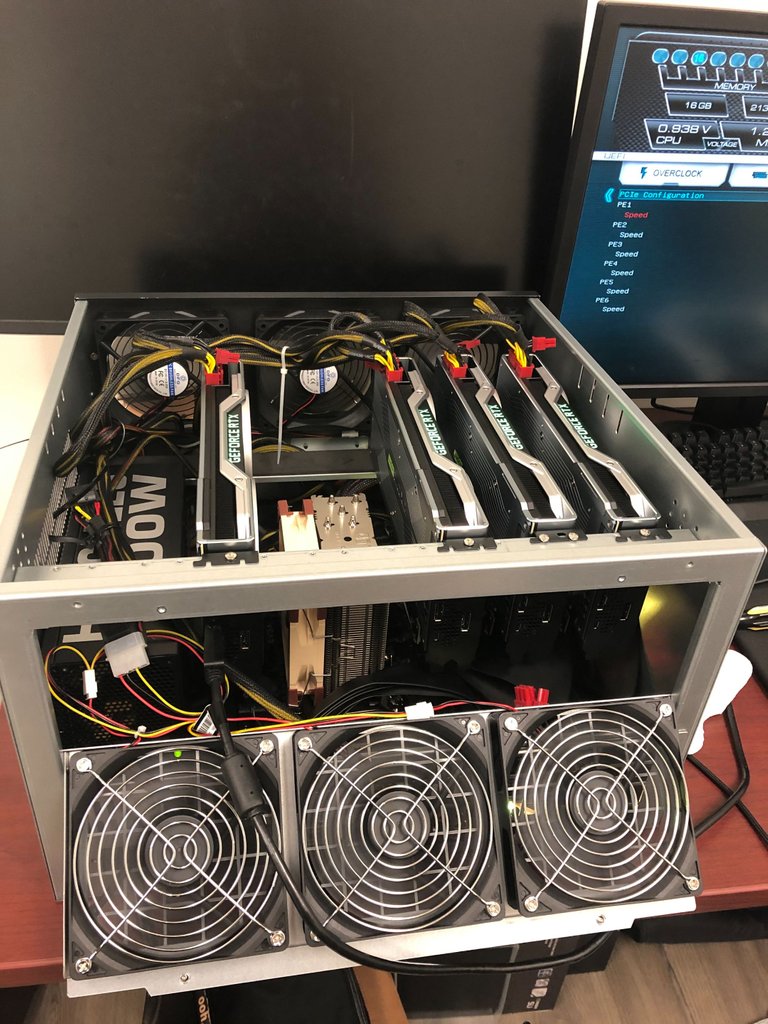 In this rack I actually set it up at my University so I don't care how loud it is because I am never there anyways :X. It sounds like a jet engine. It has 4 GPUs. (2070 Supers) but I have recently upgrade it to hold 2X Quadro RTX 8000s.
Here is another rack that I built: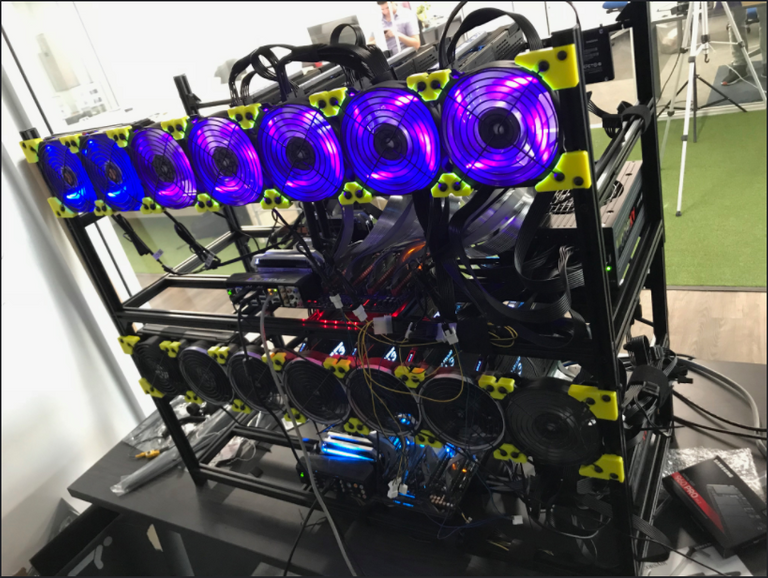 In fact, this rack has two separate computers on it. 8 X GTX 1080Tis. It got so hot that we put it outside the office in a dog cage!! woof.
Painting
Aside from that I have been really into pour painting since the pandemic began. Pour painting means I don't paint with a brush. I simply pour the paint onto the canvas. I use a technique known as the swipe where basically you cover a canvas with all sorts of paints, then you take a paper towell and swipe the paint to make a very interesting pattern. I also give them stupid names.
Blue Legion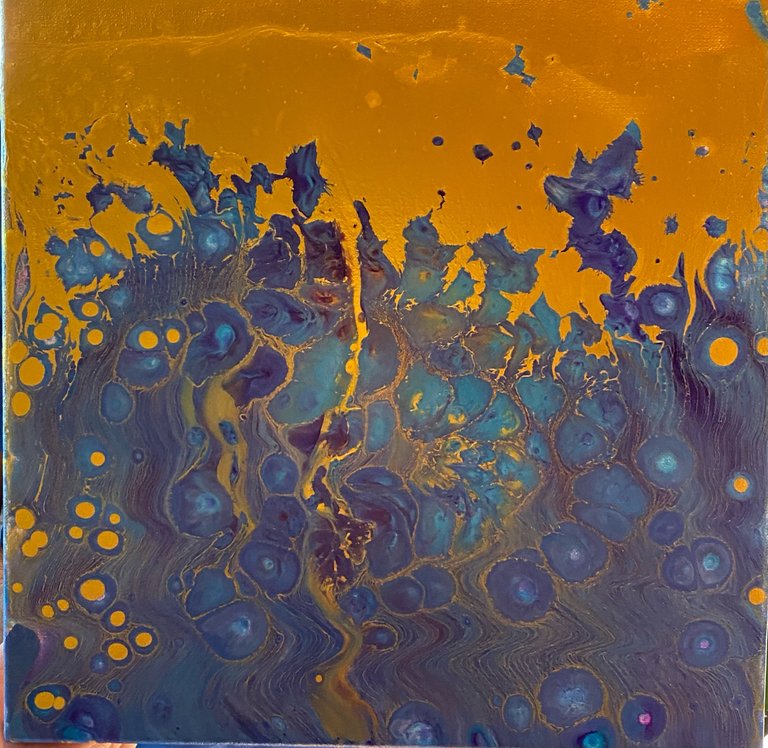 Wolf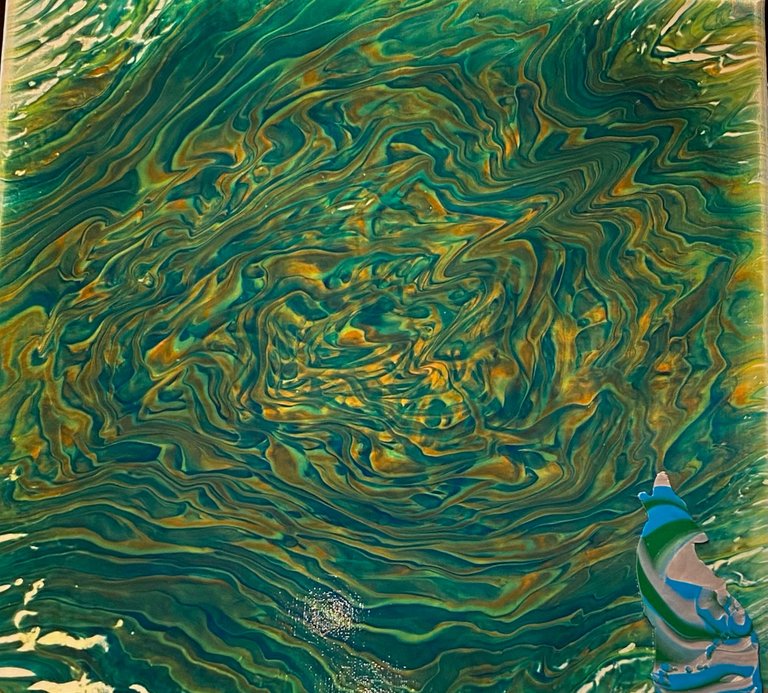 Stormy Sea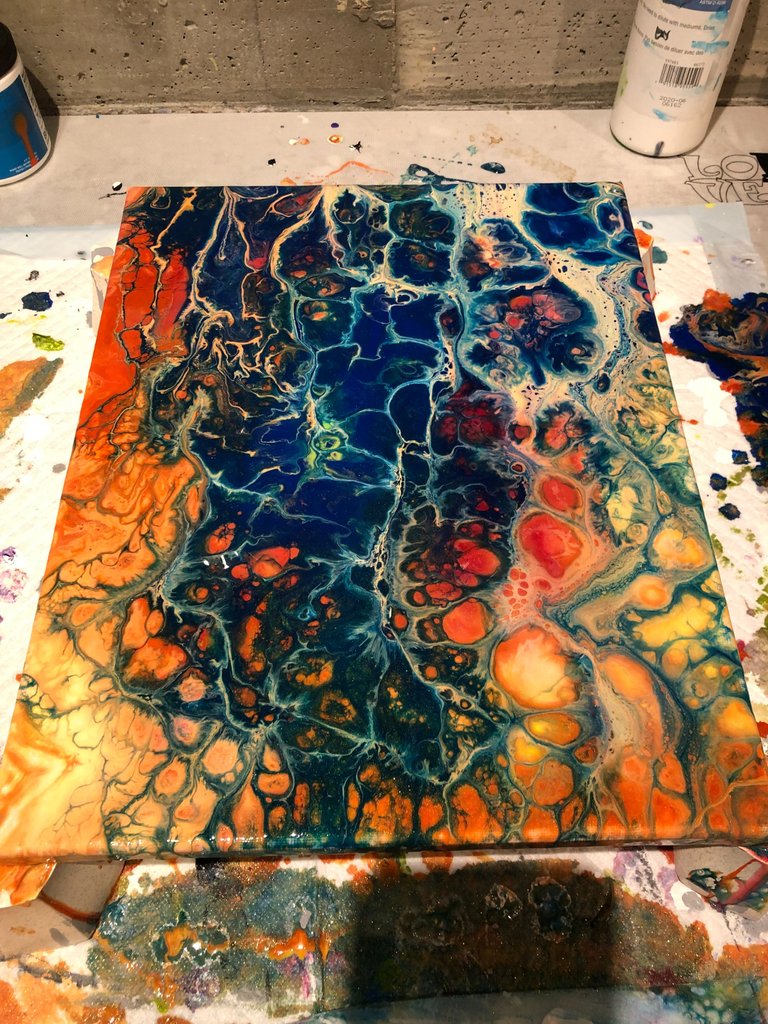 This one was a pour without a swipe. So I just tilted the canvas around to get this pattern then glued on the wolf which I cut out of a different skin.
Blue Oyster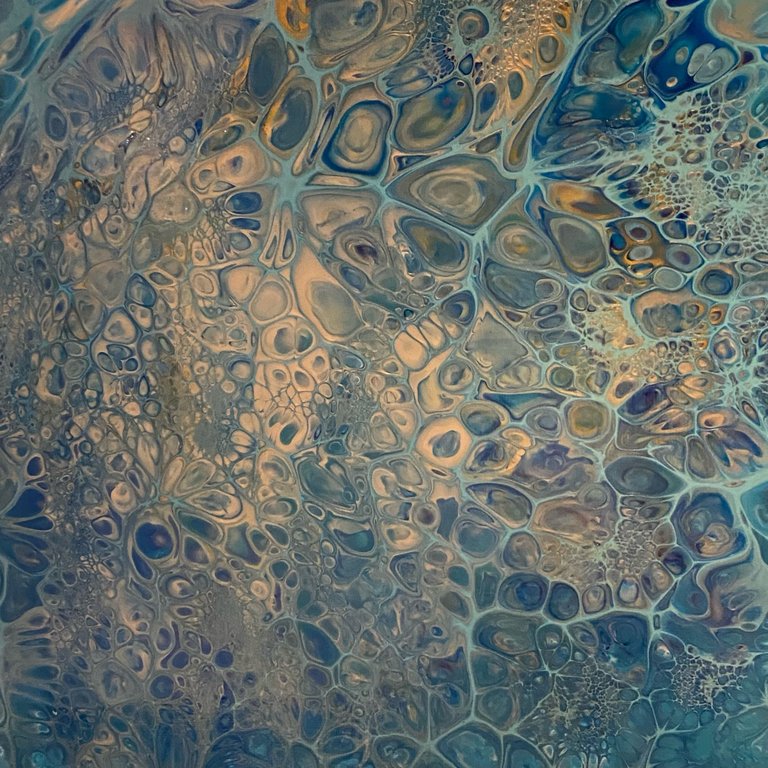 Bear Sky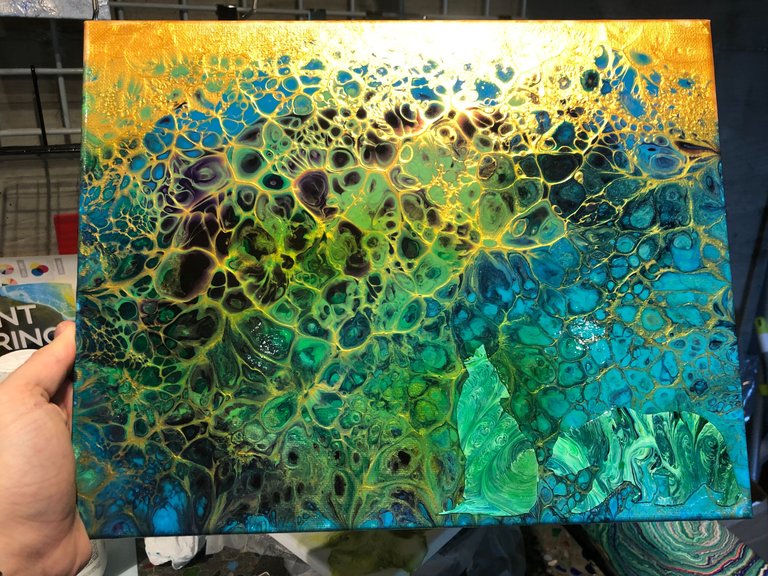 This is one of my signature styles where I take the skin of one painting and combine it in another. The skin of a painting is the pattern of paint that forms when paint spills off your canvas during a pour.
In the future I can post some timelapses of how I made these paintings.
Pot: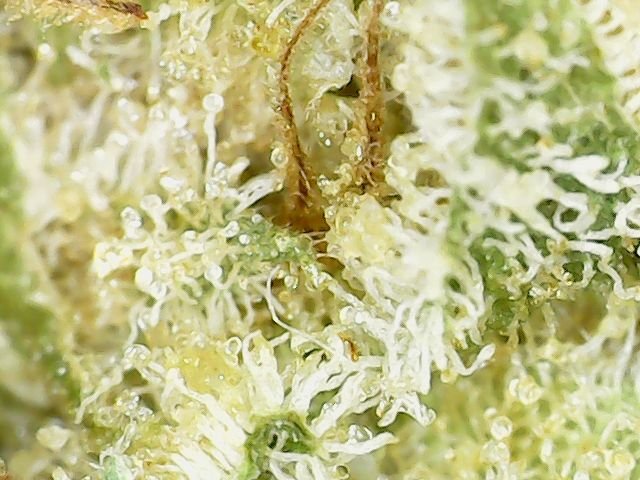 Larger post on cannabis here:
https://peakd.com/cannabis/@tomtothetom/picture-of-some-dank-weed-in-1000x-zoom
---
---