Indoor Garden Update - Males and Females Identified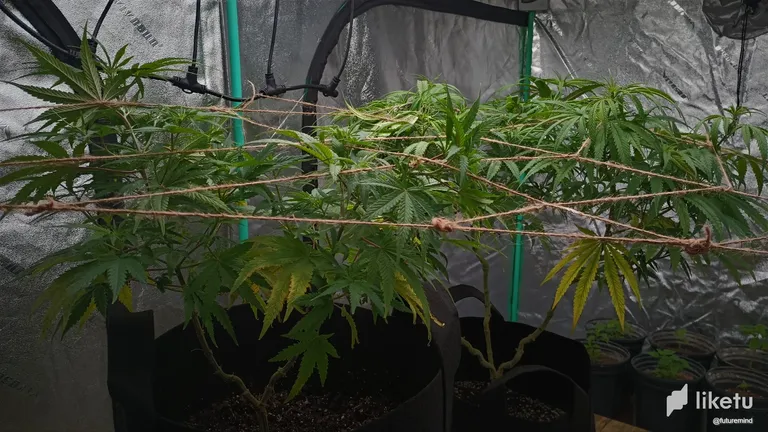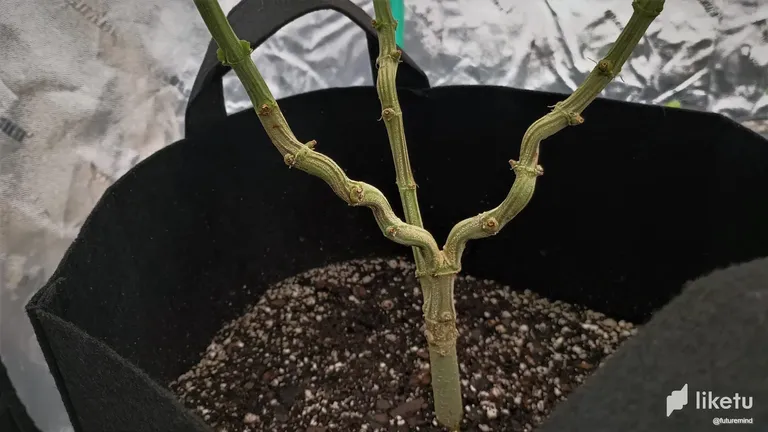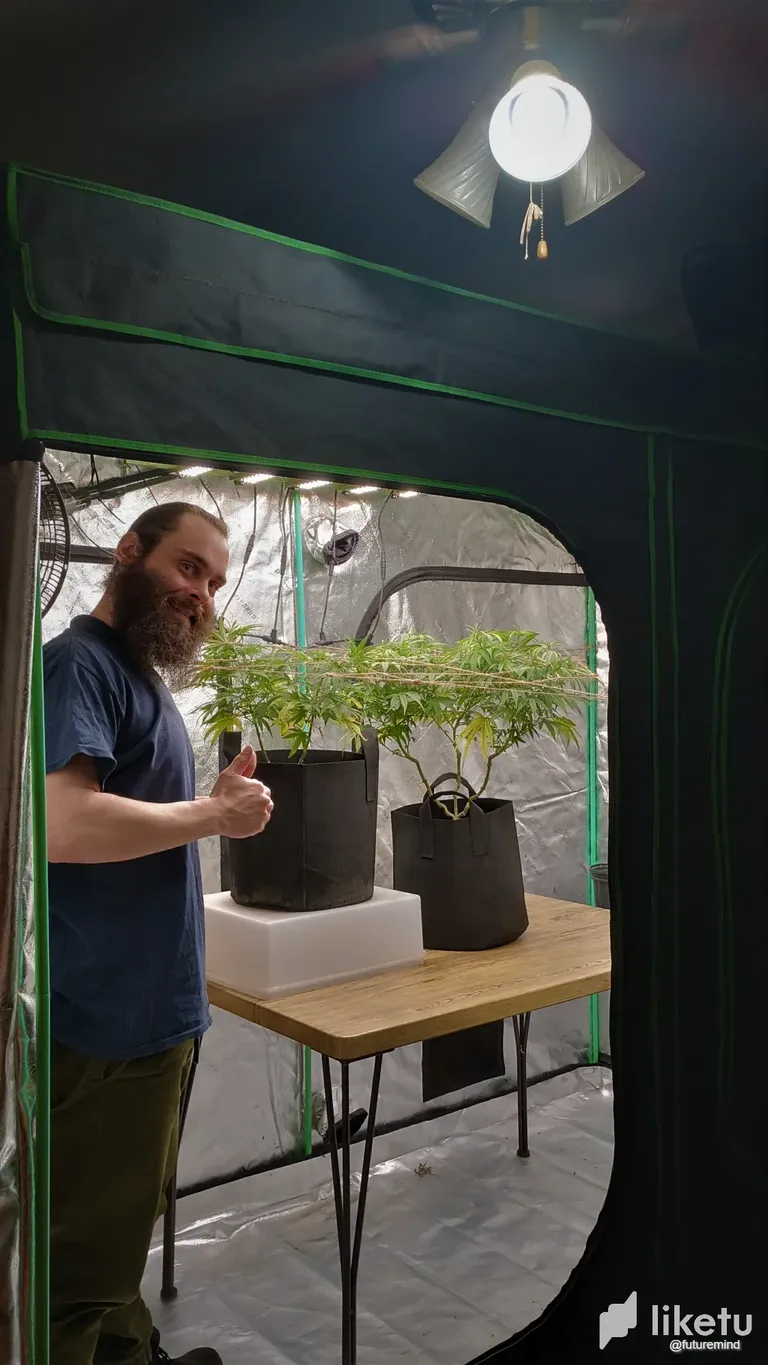 Hello Everyone,
This morning was a busy one, as I successfully identified all of the males and females in the cannabis flowering tent.
I decided not to waste any time and removed all of the males right away.
This time I will not be seeding the females and have plenty of seeds and a successful line of clones.
I don't have much grow space available and wanted to get a good measure on how much available soil I have for future grows and other plants I'm growing, so I feel this was the right choice for this grow.
With the three males removed, I now have the perfect amount of space for the two remaining plants to flower.
The big plant is a Big Mack Superstar, and the smaller one is a Miracle Mack.
I'm super happy with this and I think we should not be worried that one plant is smaller. Sometimes small plants will still pack some impressive buds. My optimism is high with this grow.
With some help from @derangedvisions, I pulled some upper foliage down under the netting to spread and re-direct growth. This is a technique I'm unfamiliar with because I've never used netting before. Thank you @derangedvisions for taking the time to explain it and help me learn something new. It seems like a super effective method for getting the canopy spread out and efficient.
The stem systems on these are decent. The smaller plant took some damage at some point, but I don't think it will cause any issues for her flowering cycle. The large plant has a super fat healthy stalk and I expect her to produce giant buds.
I'm going to strengthen up the netting either tonight or maybe tomorrow by reinforcing it with some more twine.
That's it for today.
What do you all think of how these cannabis plants are looking?
I would love to read your thoughts in the comment section!
Thank you for stopping by,
Have a great day! -@futuremind
---
For the best experience view this post on Liketu
---
---