👨‍👧 A Day On The Bicycle With Monkey-B 🚲 Creating Cambodian Fun In Suriname 🌴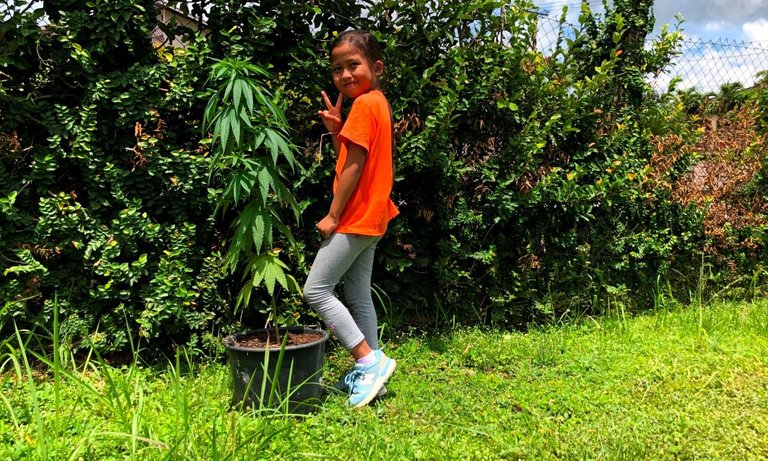 Anytime I have errands to run here in Paramaribo, Monkey-B always wants to join along. On this day I had to put in 45km on the bike, and she wasn't gonna let me go on this adventure alone.
---
Missing Cambodian Adventures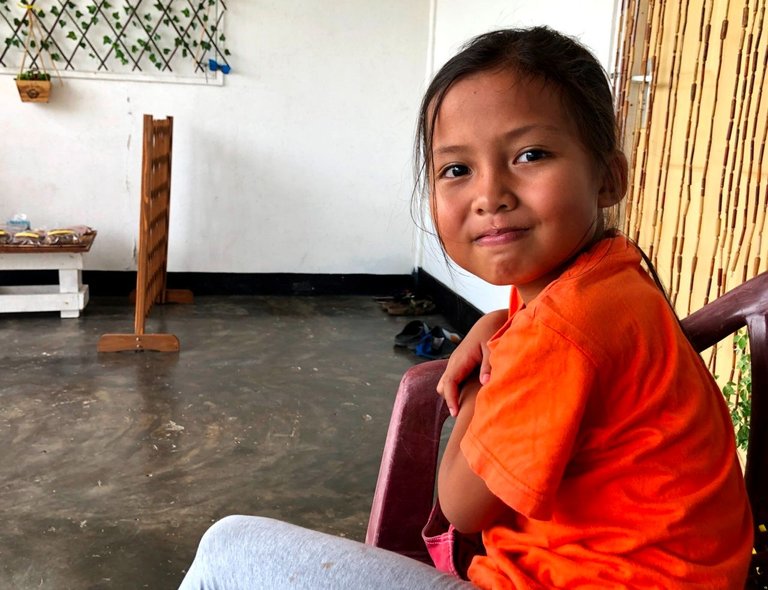 This adventure starts, or at least the pictures start halfway through our journey, as I more or less had to make a roundtrip covering the same route to and fro.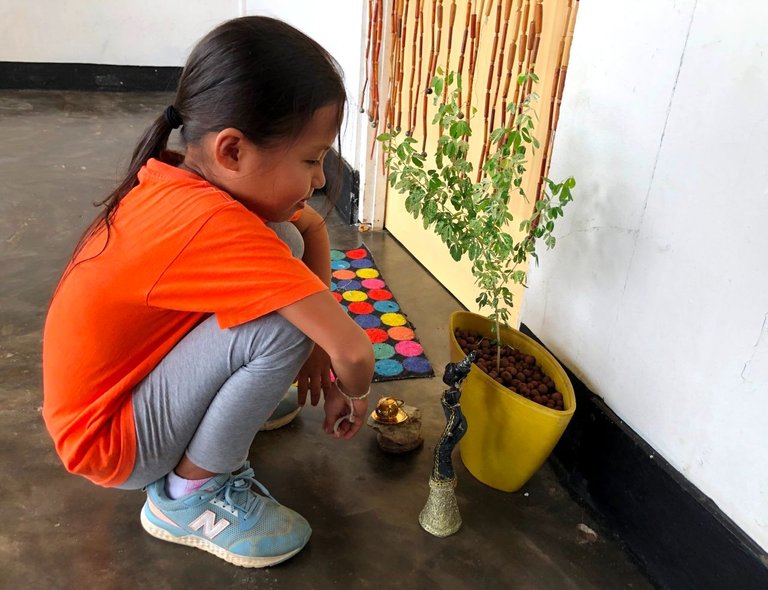 After a one hour and fifteen ride, we arrived at a friend's house to collect some herbs, but had to wait a few minutes for him to return from a nearby market.
Herbal Selfie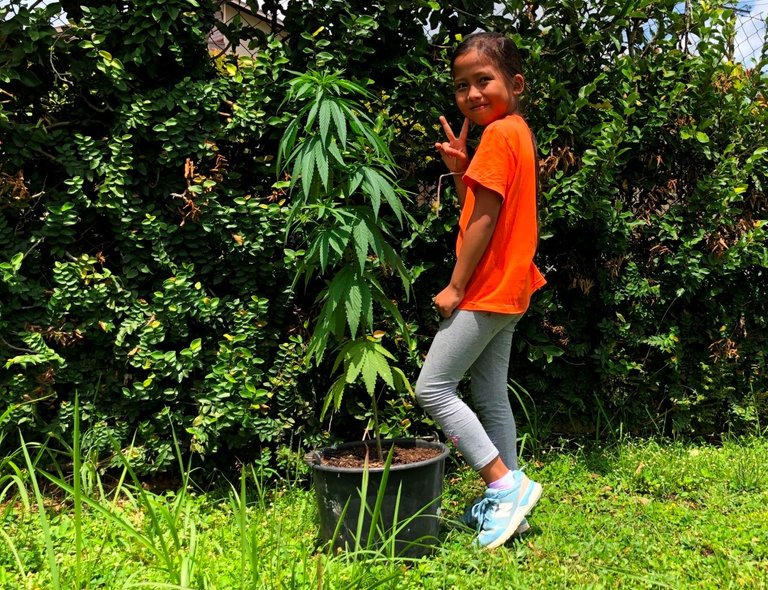 Monkey-B noticed the ganja plant slightly concealed by the fence, and requested a selfie, so I indulged.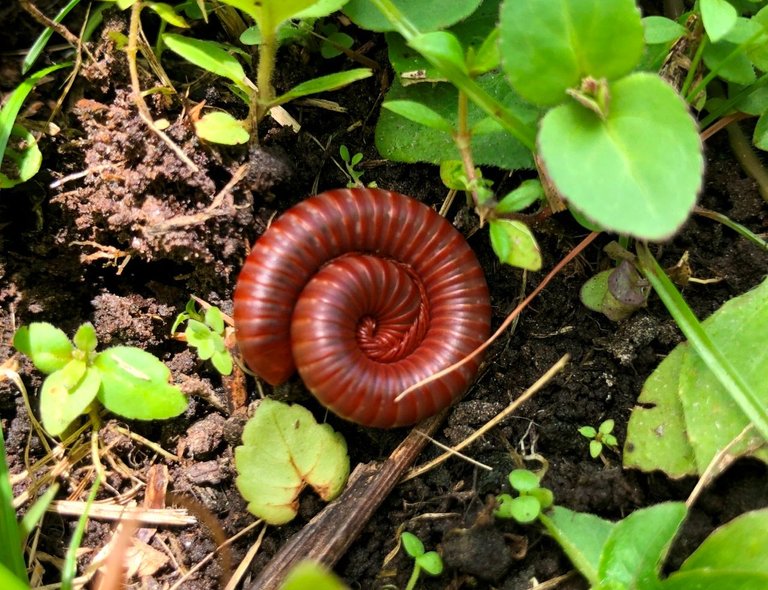 Also, in honor of my wife @sreypov, we attempted some insect hunting and photography, but it was high-noon in the tropics, and all the bugs were hiding except a little rolly-polly we found.
A Minute Of Rest
     We had just finished the longest leg of our trip, our butts hurt, and some much needed hammock rest was in order. After a bit of hydration and rest, we hit the the road again, this time headed for the edge of downtown Paramaribo.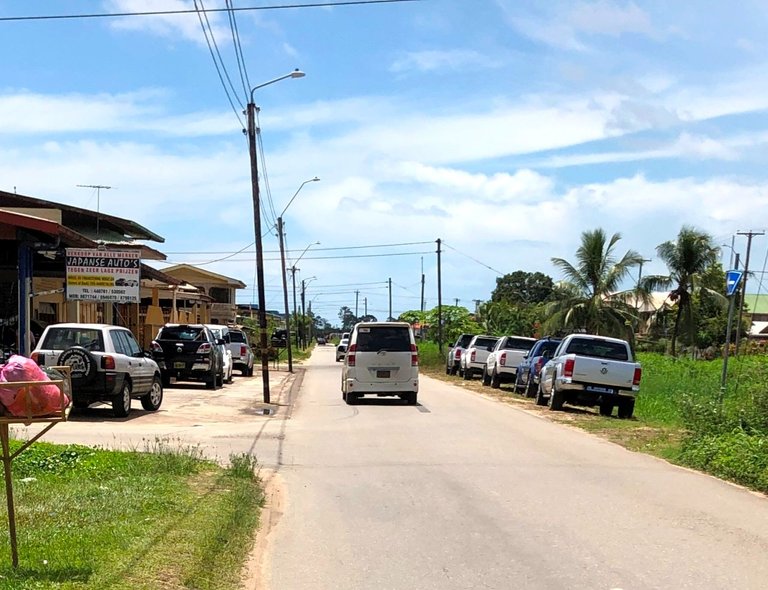 I've learned to navigate this place by avoiding the main streets and roads that locals suggest we should travel on, and instead opt for sidestreets where traffic is less hectic, giving us a chance to take in the sights and sounds.
Repair and Disrepair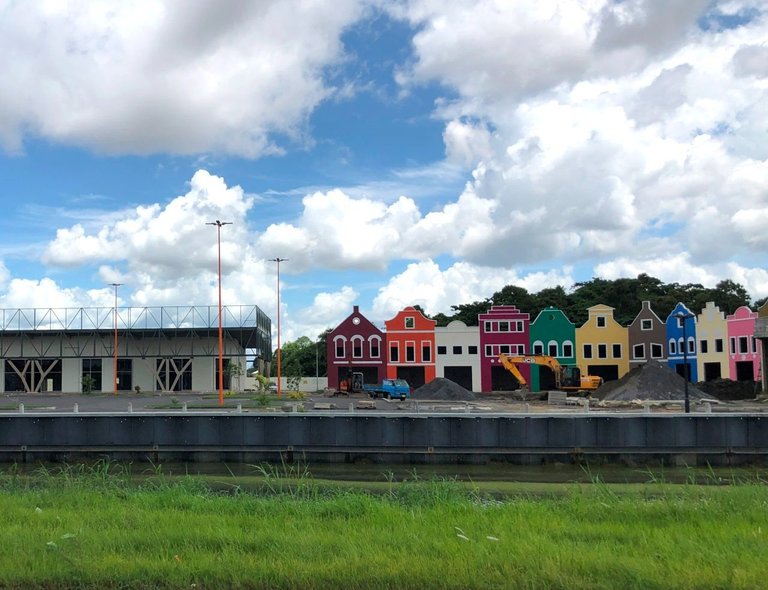 There are a few bottlenecks here and there where we have to hop on a highway briefly, but this is still a better trade-off than weaving through downtown traffic.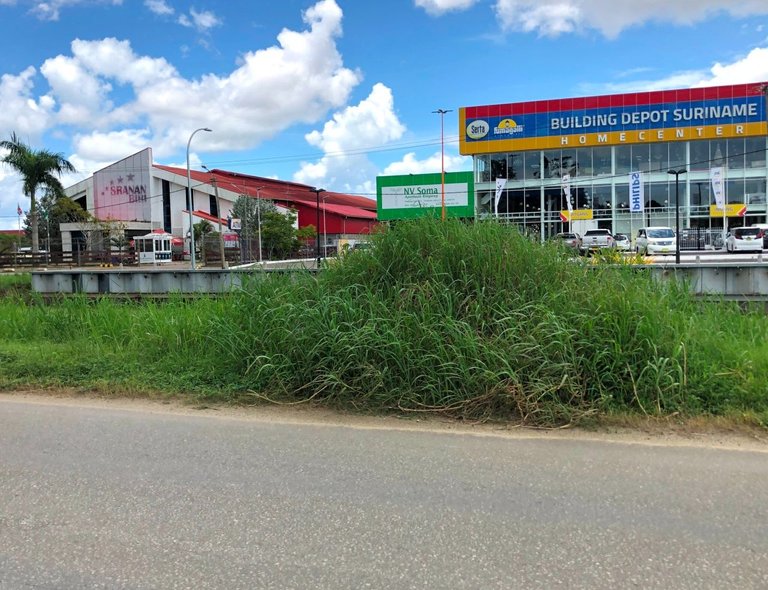 The above photo is one I've always wanted to take. On the left is one of the more well-known beer brands in Suriname, whose factory is in a state of disrepair. Only a stone's throw away is a building depot, a business which could help replace all the fallen letters from the Sranan Biri adorning the front of the building.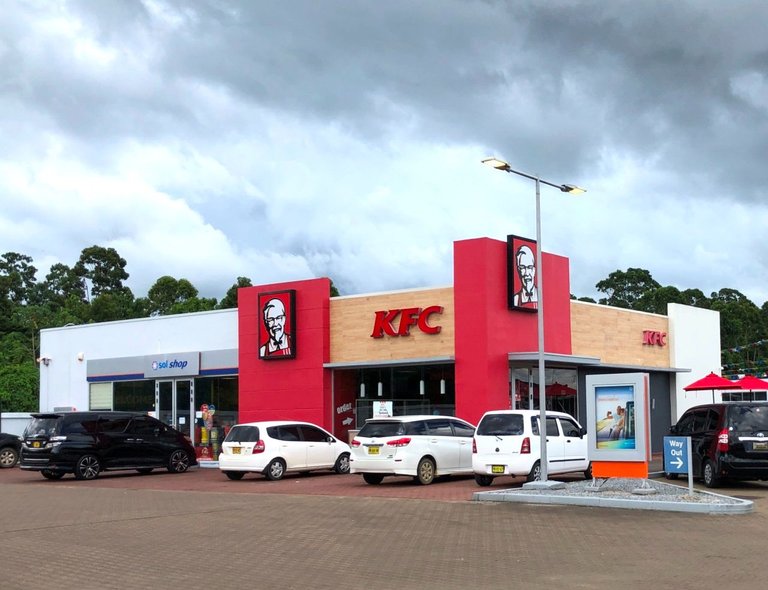 Along the highway next to a gas station is this KFC, which made me think of @davidke20, Malaysian KFC enthusiast and connoisseur.
Lunchtime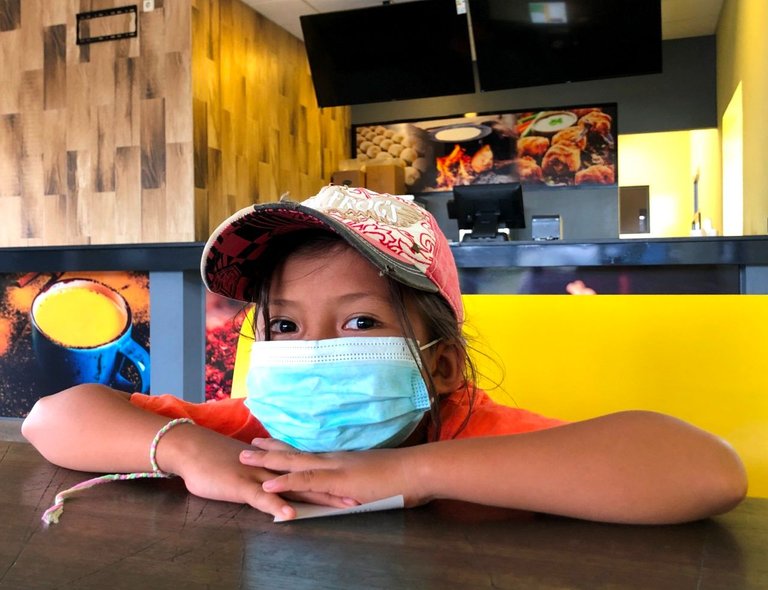 Feeling a bit hungry, not long after the KFC is a Roopram Roti, the most well-known fast-food chain in Suriname. Eating here is always a gamble, sometimes delicious, and other times inedible.
     COVID-19 policies prevented indoor dining, so we rode down the highway a bit, found a culvert alongside the highway to sit on, and made an impromptu picnic.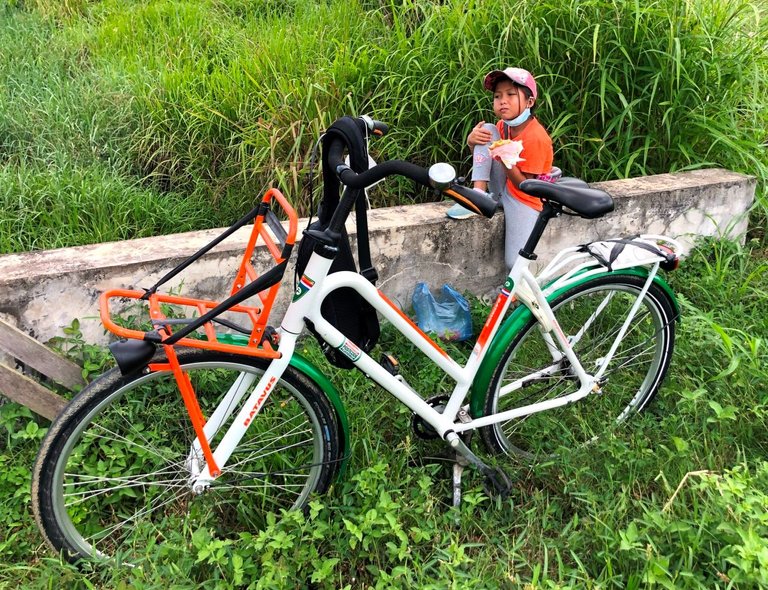 Monkey-B opted for a bara kouseband, and I went with the a roti vegetarische. Our food was barely edible, but provided some sustenance to keep us rolling.
One Last Stop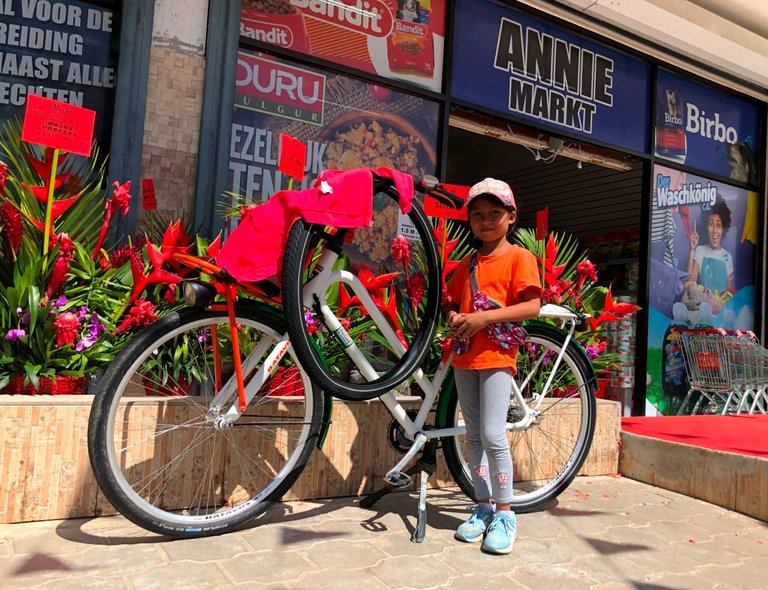 Our next stop was a bike shop, where I picked up a new tire and tube. I had just replaced the rear a few days ago, but the front tire is bald, and has almost washed out on a few sandy corners, so it's better to replace than wait for a failure.
     Near the bike shop is also a Chinese market that has two or three things we can't get in our neighborhood, so we grabbed some chives, mint, and wished they weren't perpetually out of oyster mushrooms. On the way back to our room, we stopped for some drinks at a random shop, and I took the above photo.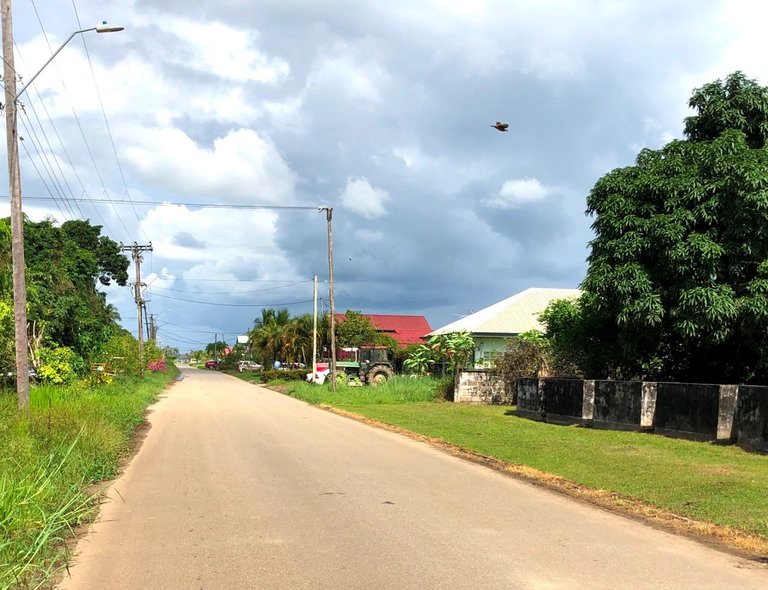 I leave you with a shot which reminds me the road is long and narrow, both literally and metaphorically. Our journey here has been a tough one, but I do my best to provide Monkey-B with a portion of the adventures we used to enjoy in Cambodia on a daily basis.
CLICK HERE TO JOIN HIVE AND START EARNING CRYPTO LIKE US

---
---