Hive Garden Comment Challenge: Christmas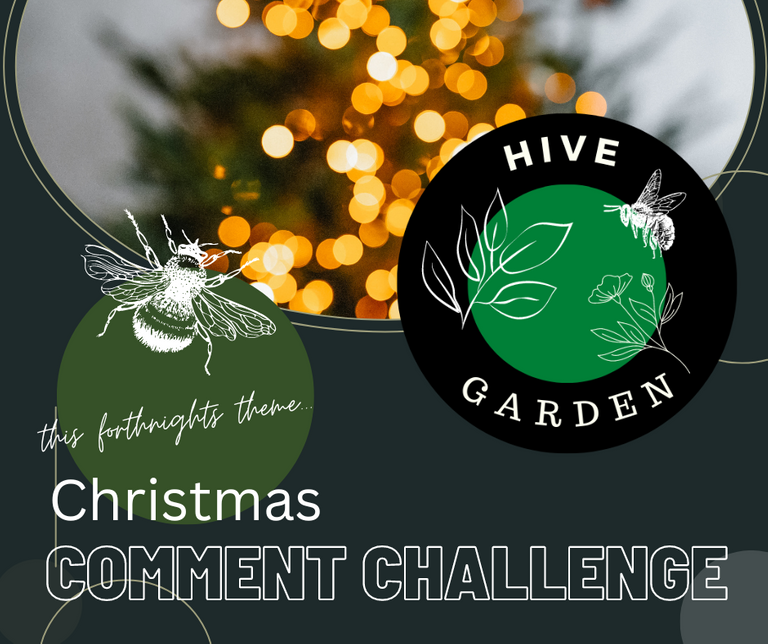 I adore this comment challenge. It's a real chance for the community to get together and chat and I appreciate all those who joined in. Last fortnight's challenge was 'extreme weather' and it was interesting to see people's responses.
The winners for this comment challenge were @travoved and @fantagira - congratulations! Check your wallet for HIVE.
The Comment Challenge: Christmas
This fortnights theme asks you to comment in response to the theme CHRISTMAS.
How might your garden thrive or die during the Christmas break?
Do you decorate with Christmas plants?
Do you have Christmas planned in your garden?
What might be Christmassy about your garden?
Can anything in your garden be used for Christmas gifts?
If you don't celebrate Christmas nor acknowledge it, what does this time of year mean for you in the garden?
Guidelines
🌿 Minimum 200 word comment to qualify for winning
🪴 Come back and engage with others
🦜 Include a photo if you can
🌱 Invite others to join in if you like..
Happy Gardening!!
@plantstoplanks @sofs-su @nikv @owasco @umirais @buckaroobaby @farm-mom @thebigsweed @polesinns @andrastia @multifacetas @porters @amygoodrich @fanyokami @isdarmady @phoenixwren @anafae @tanjakolader @yolithy24 @andrastia @minismallholding @goldenoakfarm @sanjeevm
@ciadanmea @kennyroy @simplymike @dodovietnam @babeltrips @trangbaby @kaelci @shanibeer @proto26 @ifarmgirl @artemislives @edprivat @meesterboom @momogrow @attn @luckylaica @blingit @traisto @fotostef @tydynrain @hindavi @steven-patrick @vibeof100monkeys @samstonehill @anttn @friendlymoose @jacksonizer @ciadanmea @tuocchu @gertu
With Love,

Are you on HIVE yet? Earn for writing! Referral link for FREE account here




---
---