Thermophilic Compost Updates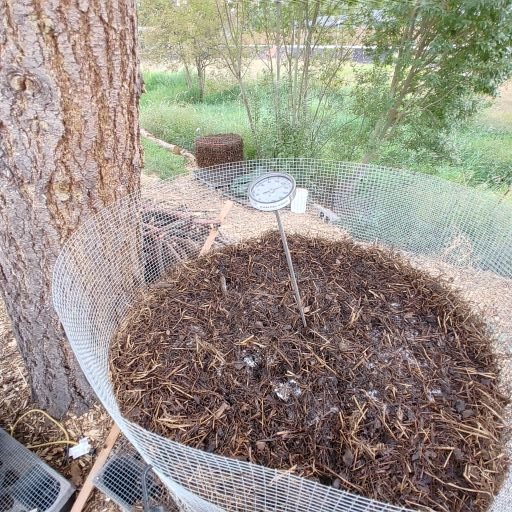 I have been turning compost for almost a month now. These thermophilic compost piles I made are pretty high in nitrogen assumably from a really good horse manure source I used. Not ideal but allowed for these piles to heat up and successfully achieve desired time and temperature thresholds in order to call these piles compost piles successful for my Consultant Training Program with the Soil Food Web School , well kind of.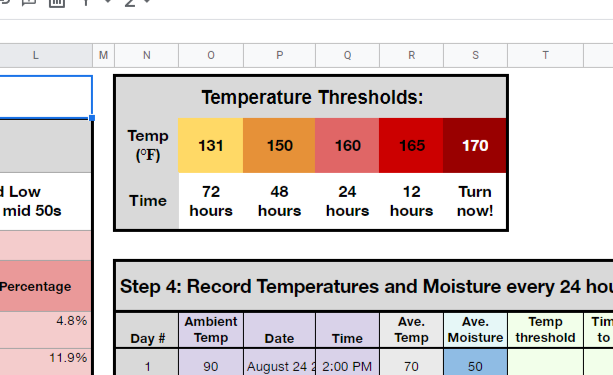 I have had to keep turning these piles since they are still heating up. As they heat up and achieve time and temperature thresholds , I need to turn due to moisture moving around in the pile. The entire pile must be around 50% moisture evenly. I will sprinkle water on the pile as I turn it to achieve this desired moisture level. A good way to measure the moisture is by squeezing the material and we should see at least one drop of water but no more and no less😅.
This morning I turned the first successfully done pile again. It had reached 131 F for 3 days.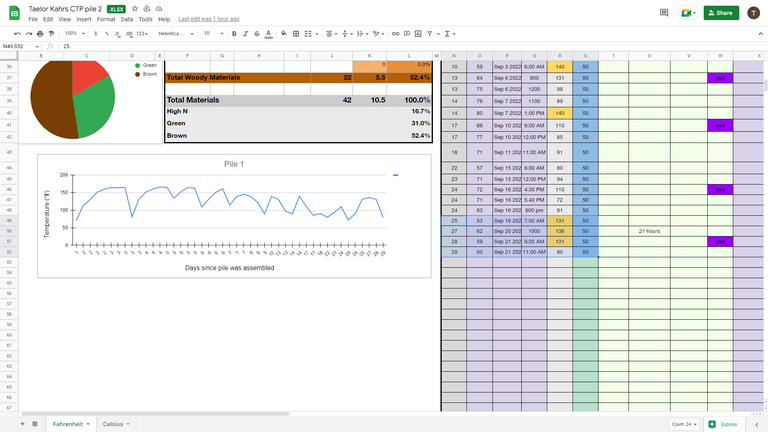 Yesterday, I discovered some incredible white growth all over the top and sides of this thermophilic compost pile.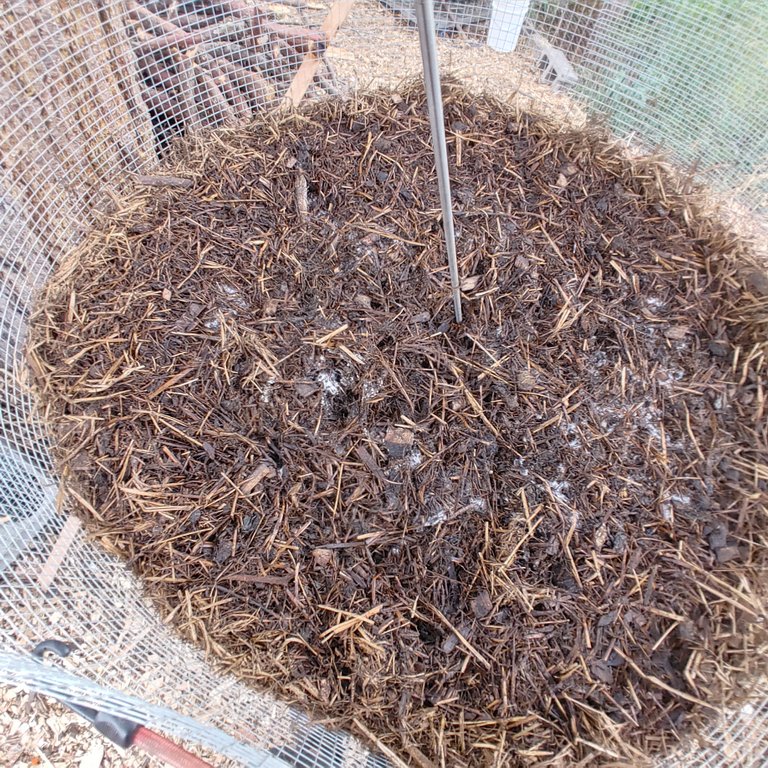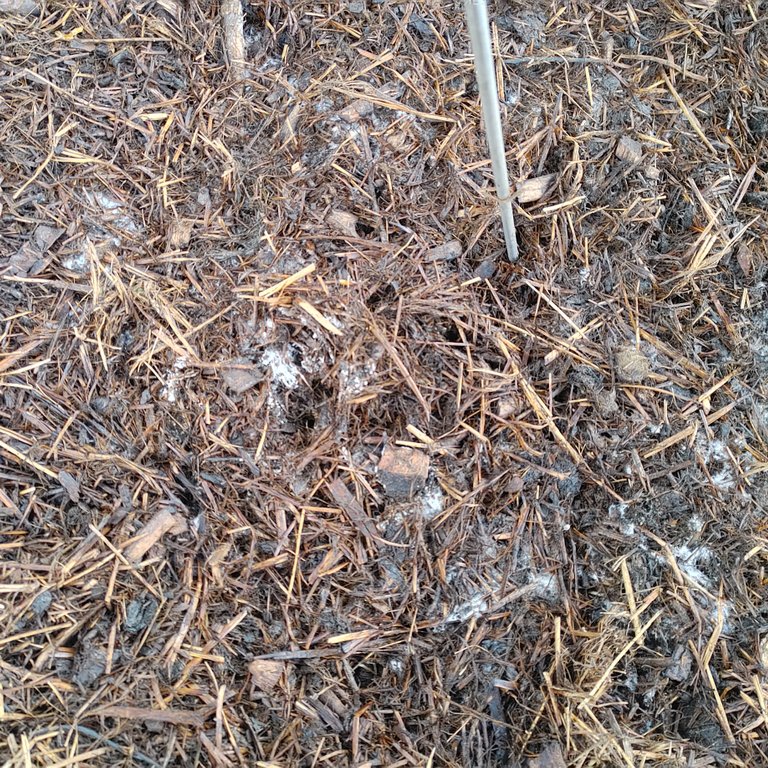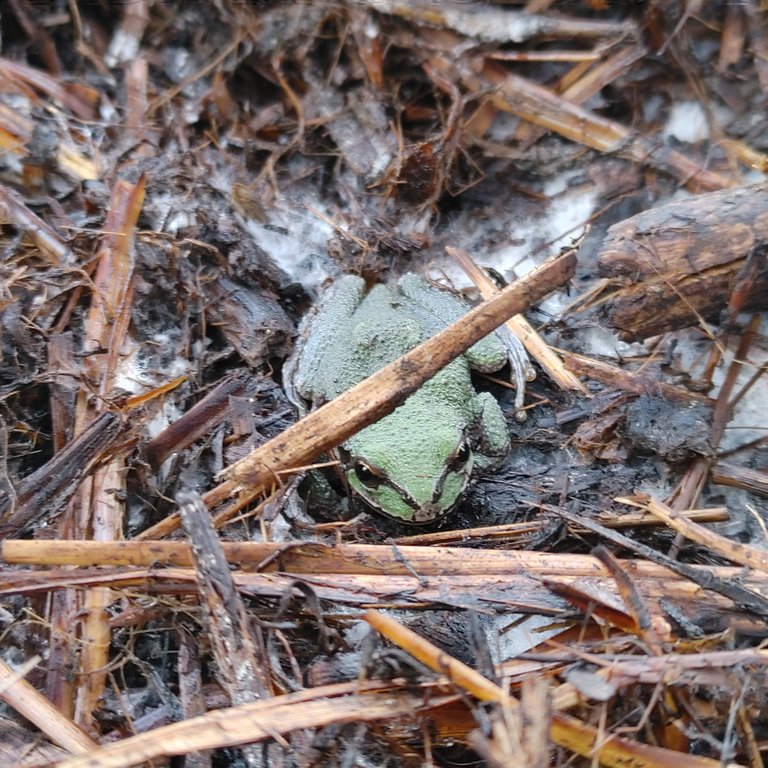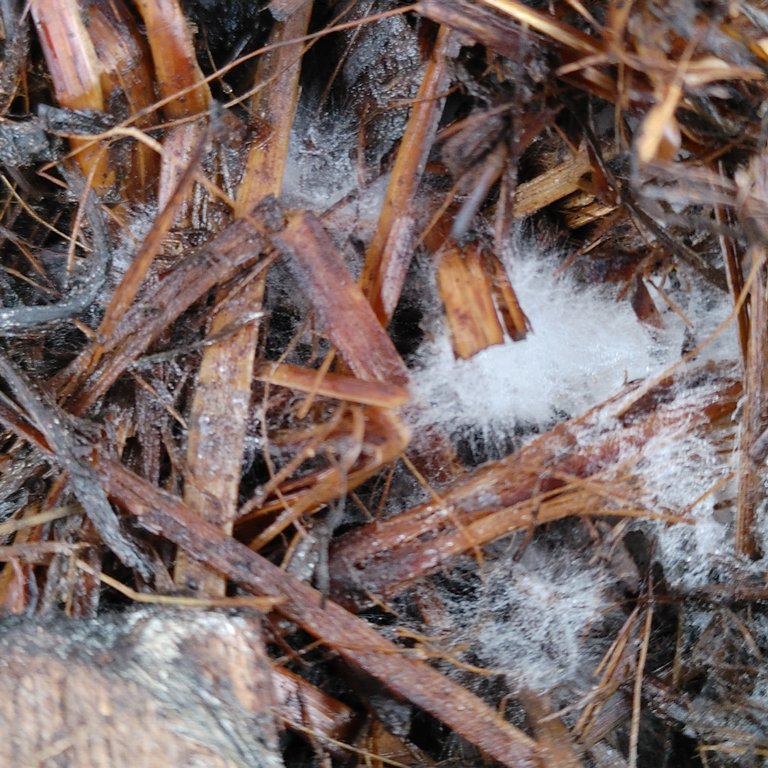 I got a tad bit excited and notified my mentor with Soil Food Web School. He told me to take a small bit of the white growth and place it on slide with a drop or two of water and look at it under the microscope. I did just and took some screen shots and video of the white growth.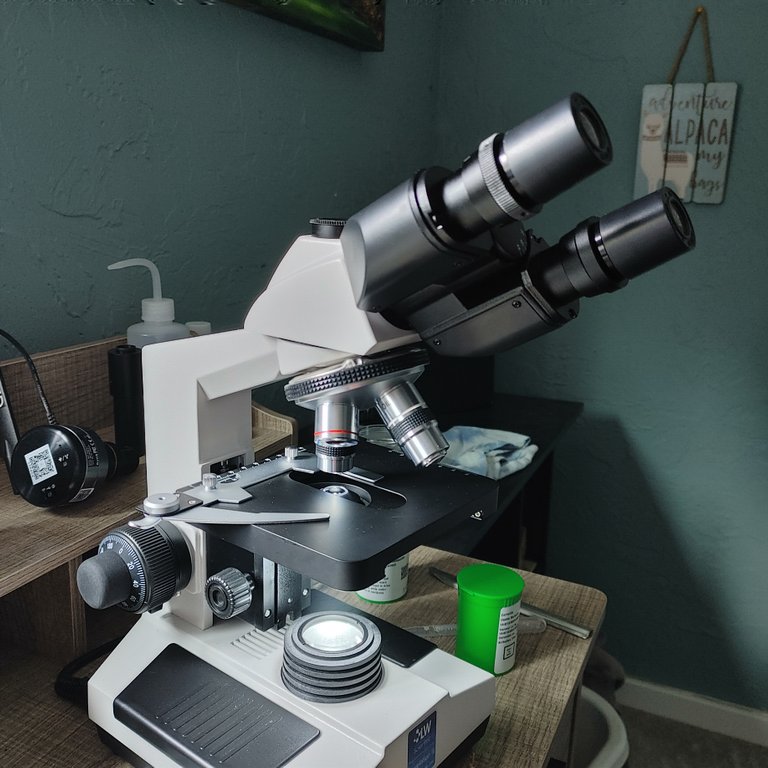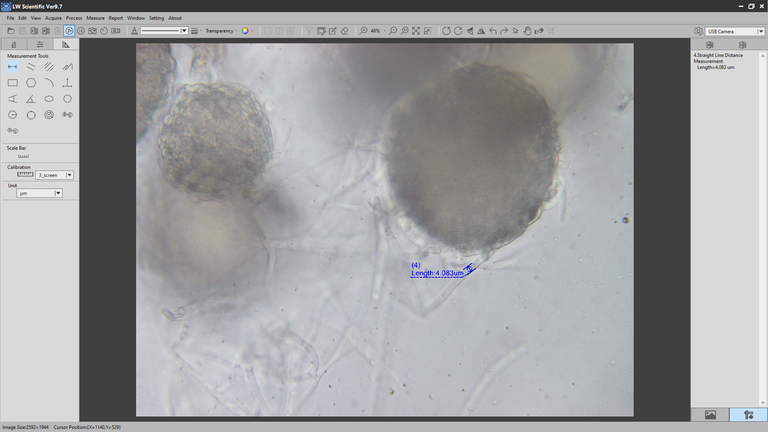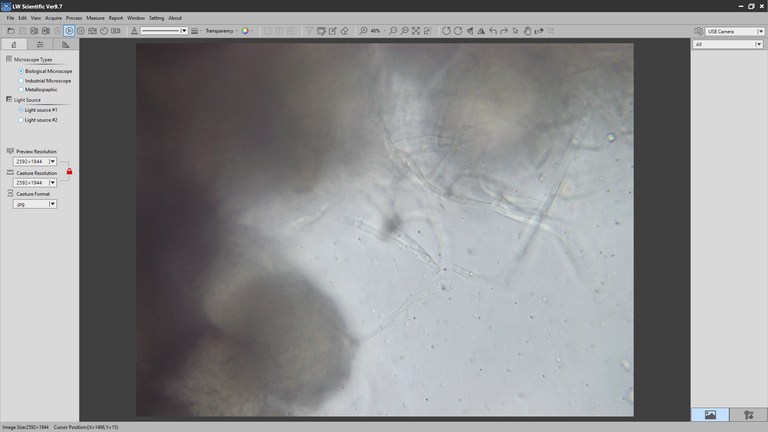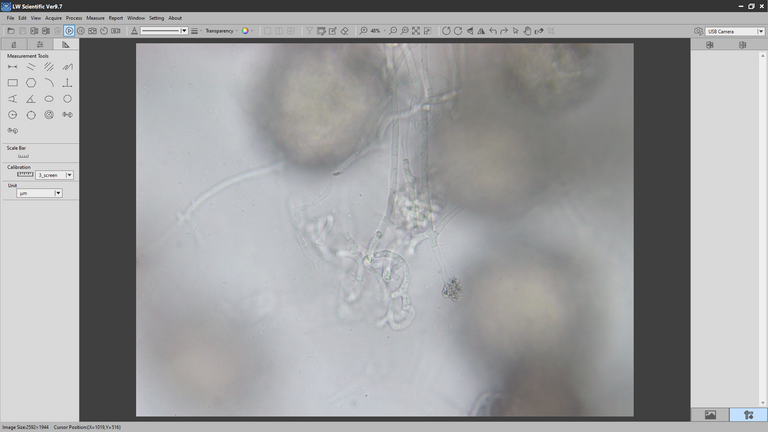 After sending these pictures/videos to my mentor via skype, he alerted me to how this was most likely mold and probably not beneficial. He mentioned sporangium and to look it up and so I did.
First off the fungus pictured above is branching and has some septa. The cell walls are a ideal distance apart (4 um) and evenly spaced. These are all good indicators of a good fungus. However, it is colorless and the septa is not evenly spaced.
When looking into sporangium as requested by my mentor I saw mostly images and data on black mold. I eventually found this article on zygomycetes vs oomycetes. Oomycetes is an organism we really do not want to see or rather minimize the appearance of since it is an organism that appears in reduced oxygen environments.
What is the Difference Between Oomycetes and Zygomycetes?
In earlier classification oomycetes have been referred to as lower fungi since they are filamentous and have hyphae. However, they differ from fungi from several characteristics. Zygomycetes is a division of kingdom fungi including saprophytic, ubiquitous environmental fungi. Oomycetes have cellulose in their cell walls while zygomycetes have chitosan in their cell walls. This is the key difference between oomycetes and zygomycetes.
Summary – Oomycetes vs Zygomycetes
Oomycetes and zygomycetes are filamentous eukaryotic organisms. Oomycetes are a distinct group of organisms, which are closely related to brown and golden algae and diatoms. Zygomycetes are a division of true fungi.
I looked a little further into Zygomycetes in order to better compare my microscope images with what I was seeing. It turns out that the white cotton candy organism I was seeing is a type of Zygomycetes that is classified as part of the Mucorales Family aka Mucor.
I found another great article on the difference between the black mold and white mold zygomycetes. Yup, I said mold. So, while this organism is considered a true fungi that consumes carbon and organic waste, it is also considered a mold and is associated with human disease😅. However, not all species is associated with human and plant disease. There are 1060 species of zygomycetes so who knows what I have here. I personally like the evenly spaced cells walls and septa. I do hope more diversity of fungi happens and aerating the compost will help encourage more diversity and limit the growth of this mucor.
I will say that our really weak tomato plant became considerably larger and healthier since this compost pile moved next to it two weeks ago. It is even two times larger than the other tomato plants.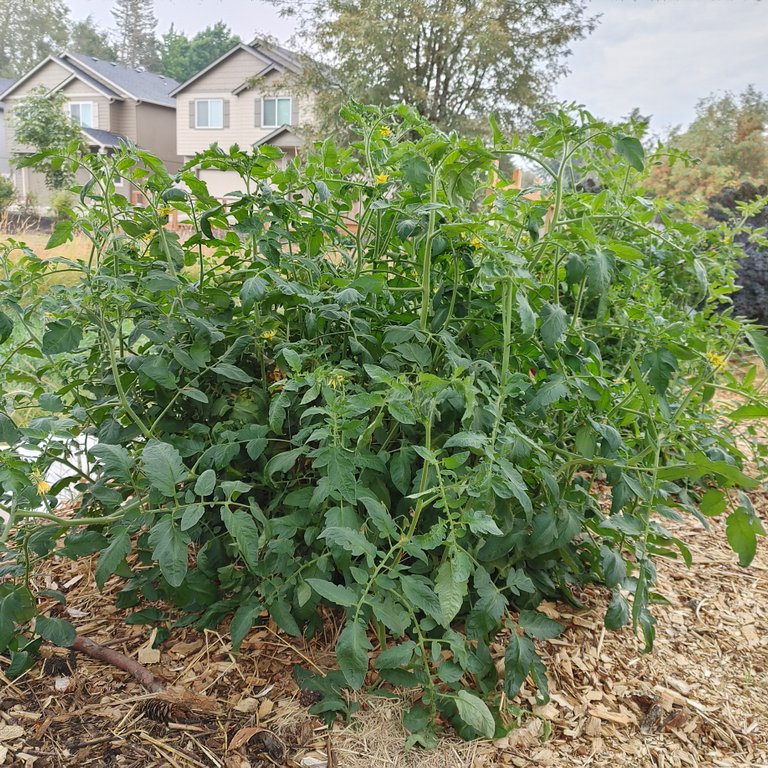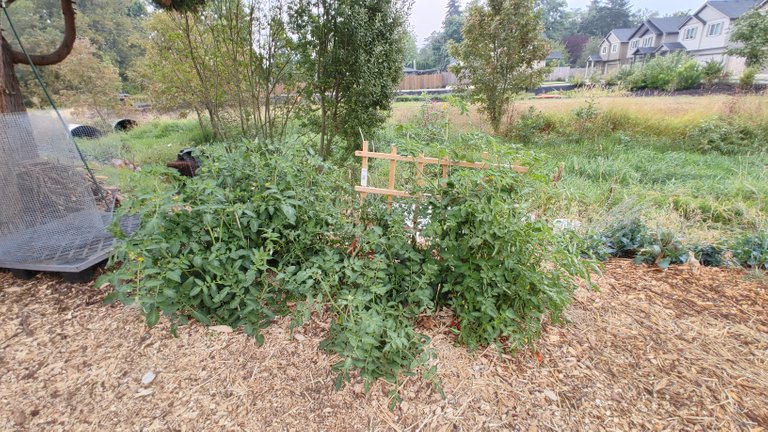 Well, anyways I turned that compost pile this morning as previously mentioned. It reached 131 F for 72 hours. Before turning it I saw these tiny little mushrooms appear this morning. I saw them last time before turning and they were a welcomed sight.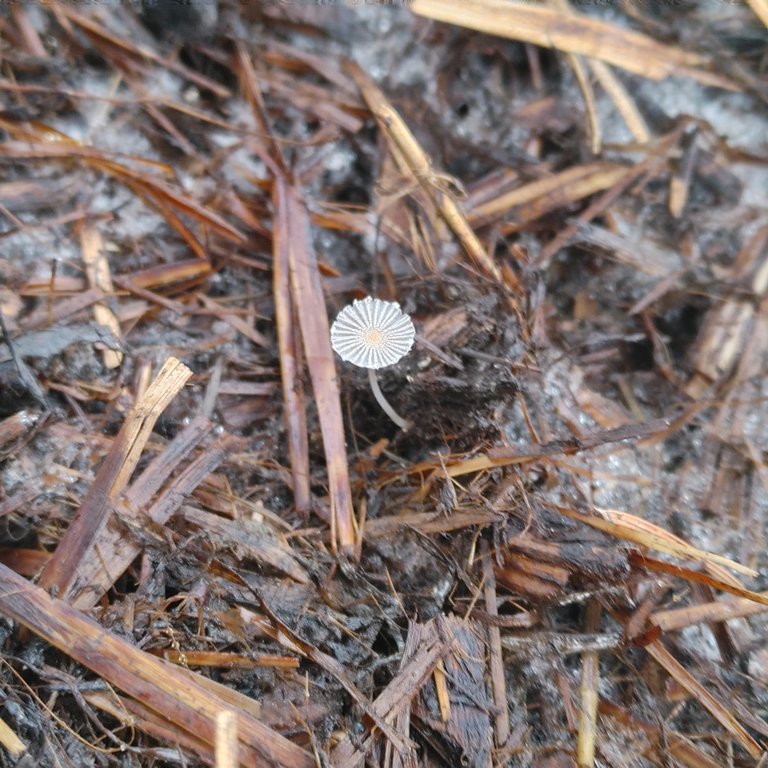 Also, the recent thermophilic compost pile I finished after this one is still heating up. I turned it a third time and is in the middle of a 131 F for 72 hour time and temperature cycle.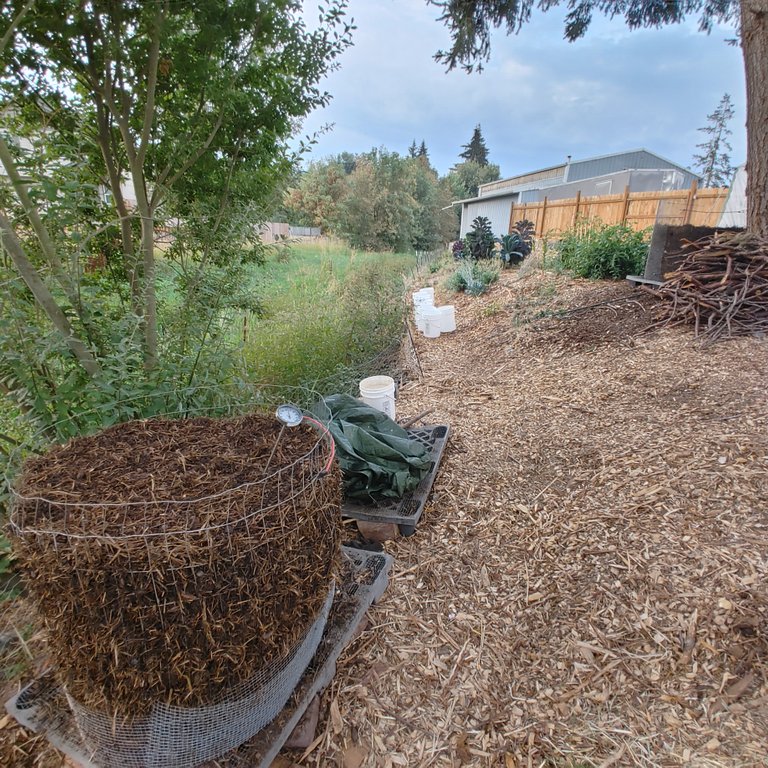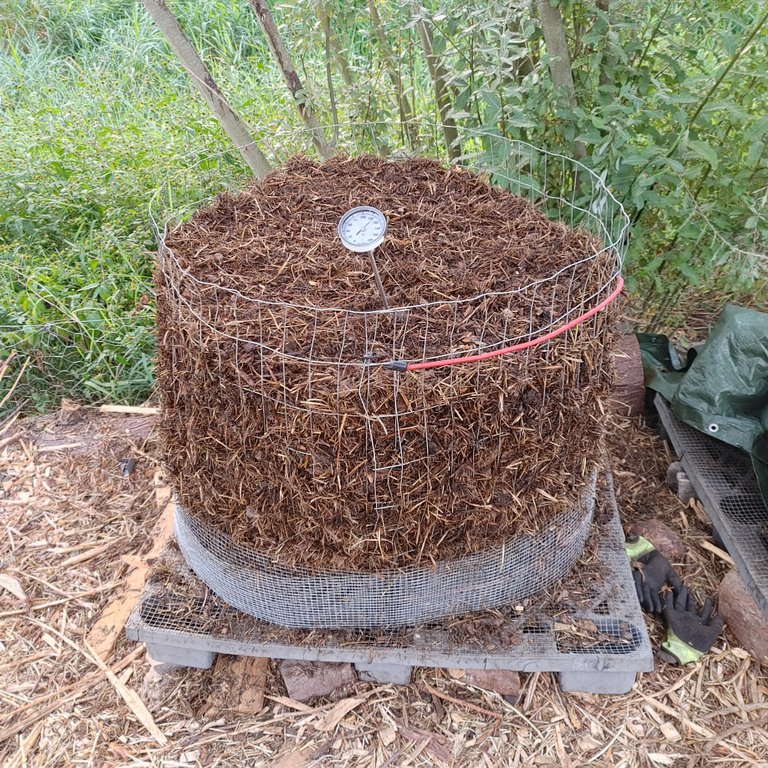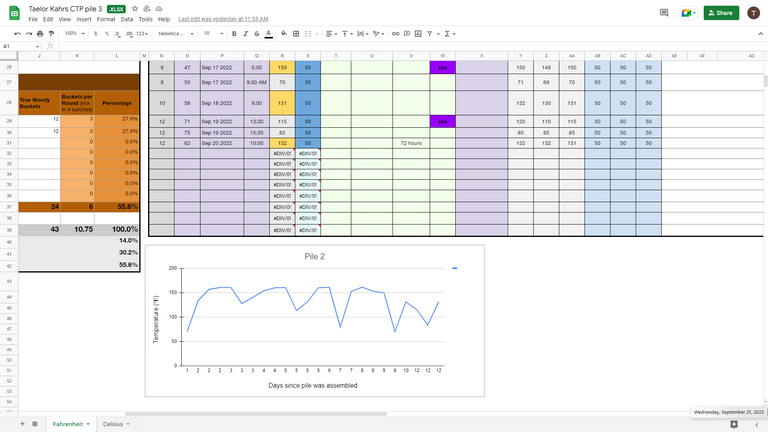 The smoke and raining ash thing here in Eugene, Oregon has not been fun or beneficial at all. I took a break in ways from the greenhouse. While doing these compost piles I started to neglect the girls in the greenhouse when they needed my attention the most. The smoke and ash caused some problems in the greenhouse with the cannabis. Thankfully, with my buddy's help we saved his plants in the greenhouse. They had too much leaves and needed to be de-leafed. The smoke and ash did some damage to the insides of the plants and some buds of the Mango Kush. I am not excited about it but solutions not problems right?
Man I am tired. So physically and mentally exhuasted. So tired of turning compost🤪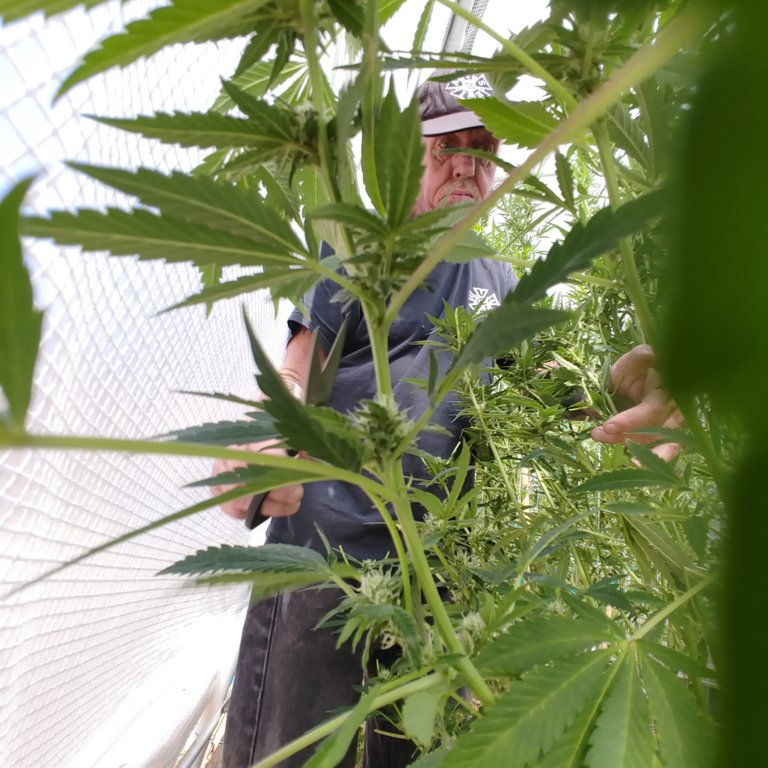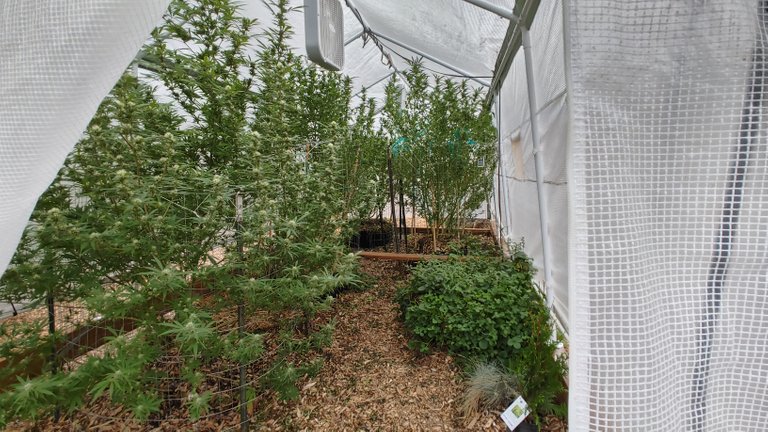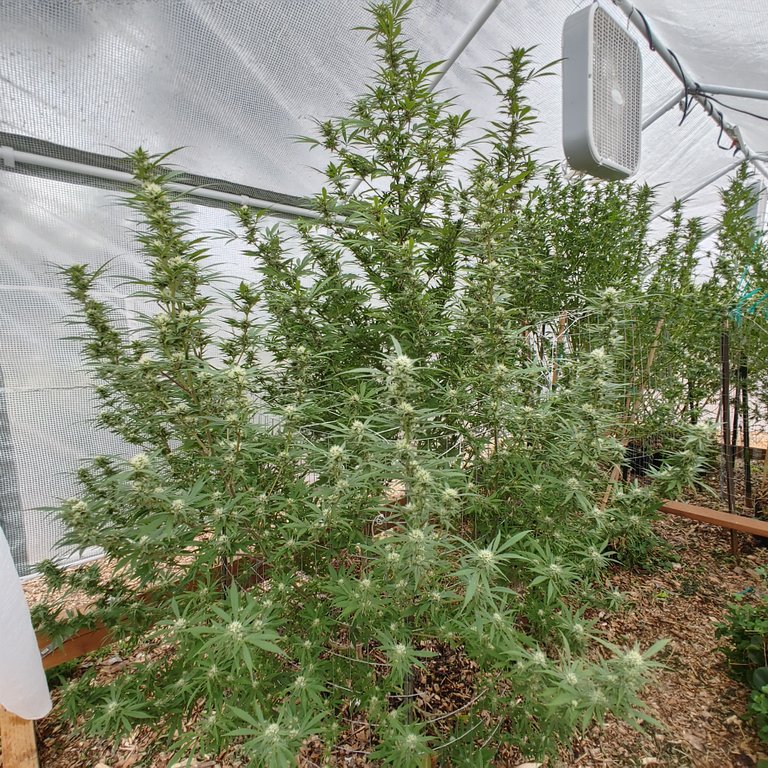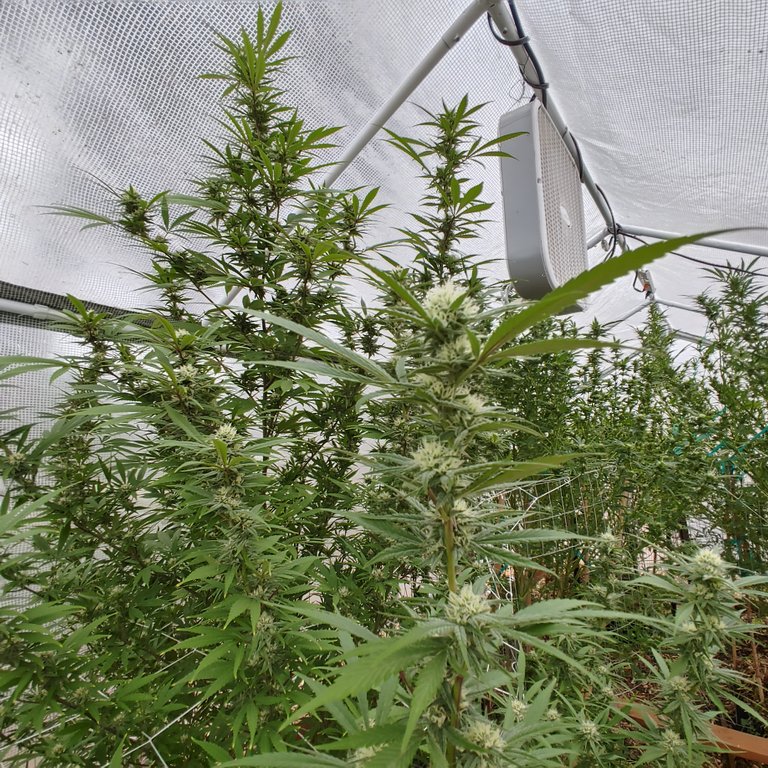 ---
---