Aurora Cannabis (ACB) - turning over a new leaf! 🍃🍃🍃🚀🚀🚀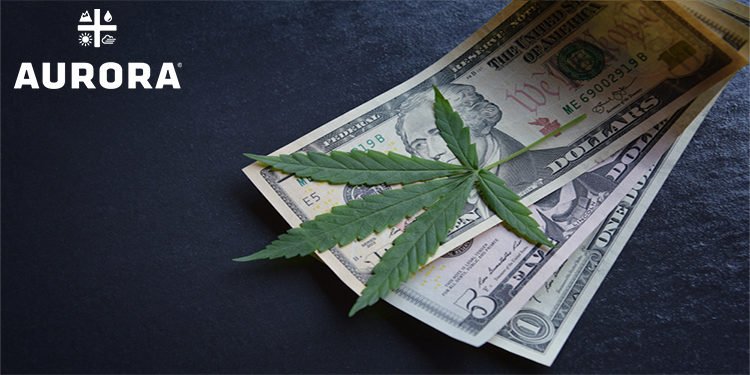 ACB defining the future of cannabinoids worldwide!!
Aurora Cannabis Inc, otherwise known as (ACB), is a Canadian company which produces and distributes Medical Marijauana Cannabis worldwide. ACB diversifies itself across all key segments of the value chain, from production and design of the grow facilities, to the specialty cannabis breeding and genetics, hemp production, including home cultivation wholesale, and resale distribution.
The companies state of the art facilities utilize technology throughout all their major processes, culminating in an automated and customizable grow environment for their high end "Mary-Jane!" This company has a growing capacity of greater than 500,000 Kilograms of the "Super Sticky-Crypto" per annum, with sales up and running in 24 countries, spanning the globe over 5 continents. Aurora Cannabis is no small grow op, and is listed on the NASDAQ Composite where it actively trades under the ticker ACB.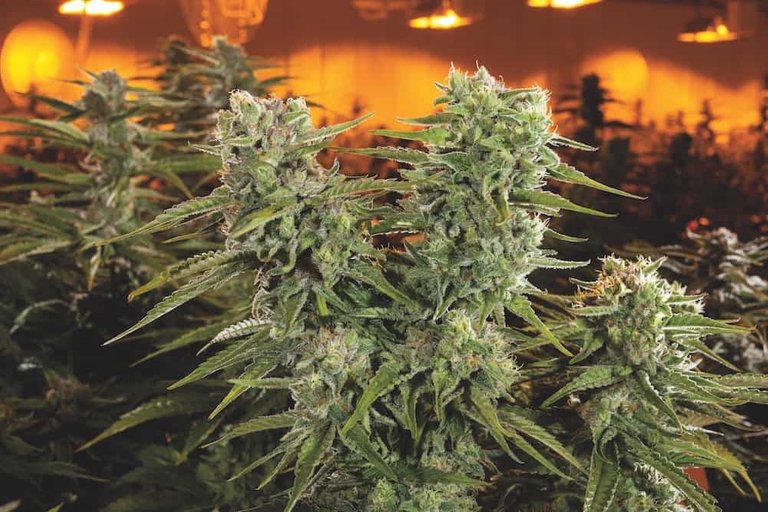 Just last month ACB partnered with Ethypharm, a specialty pharmaceutical company with European roots, and delivered their first shipment of Cannabis to France.
Aurora Cannabis was selected by the National Agency for the Safety of Medicines and Health Products (ANSM), to supply their entire spectrum of medical cannabis to French Patients.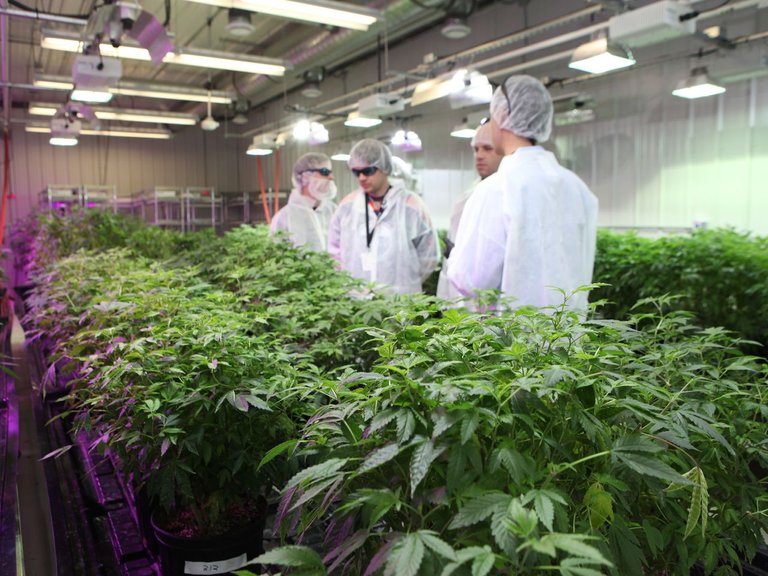 Image Source:Barrons
Analysts suspect that ACB will grow into a profitable company within the next 1 - 2 years.
The path to profitability will require Aurora to restructure their organization, meaning trimming out the weed fat from it's operations. To do this Aurora announced it will shut down a facility in Edmonton, Alberta, and move it's distribution to Aurora sky, and manufacturing to the Aurora river factory in Ontario.
"We aspire to be a leaner, more agile organization that keeps pace with our competition and is on a path to profitability," Source:Yahoo Finance News!
Today Aurora's earnings announcement was suspiciously delayed a week until Monday September 27th.
Maybe the company just needed more time due to a pending Merger or Acquisition? In the past there were rumors that A Cannabis Merger of Aphria and Aurora Would Create a new Leader, however that deal never materialized, so it's possible another deal will this time. One thing's for sure, big news is on the horizon for Aurora Cannabis, and next Monday will certainly give more clarity at how they will burn up the competition once again, and return to being an industry leader in Cannabis production and distribution. To get an idea of the potential that may overflow into ACB this quarter, according to Google Trends, retail sales of legal adult-use cannabis in Canada increased to nearly 318.7 million Canadian dollars ($246.9 million) in June, growing more than 1.7% from the previous record set in May. ... Year-over-year, June recreational cannabis sales in Canada increased by 58.5%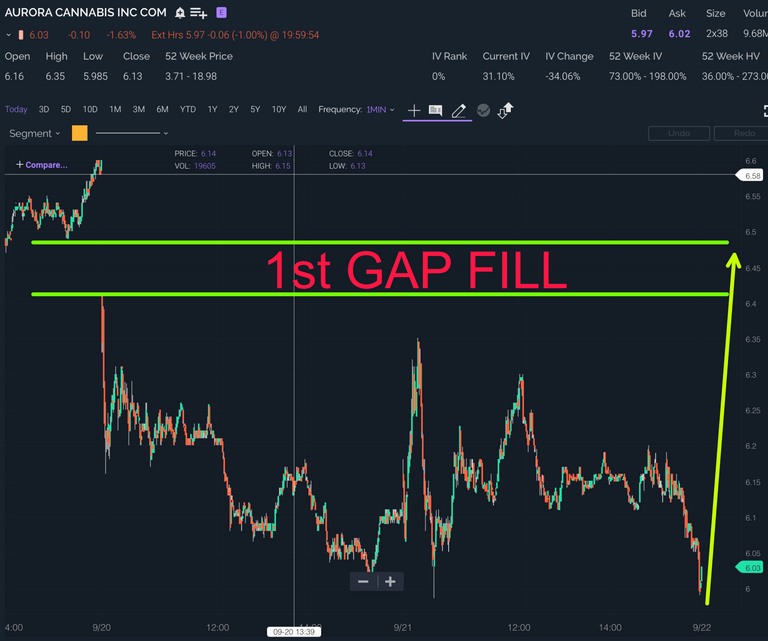 The Time to invest in Aurora is now, before deep ACB pessimism fades to FOMO!
Earlier this month MW Jefferies even upgraded Aurora Cannabis to hold, citing share prices 'better reflecting reality' of operational weakness, as the value should increase on prospects of it moving into the U.S. market... This is the major Bull Case for ACB at the moment. Analyst Owen Bennett also said regarding ACB stock: "The stock's weakness this year comes as the Cannabis ETF (THCX) has rallied 17.9% and the S&P 500 has gained 20.8%." Source E*Trade News...
With Short interest over 36 Million shares, the slightest hint of good news may send this stock rocketing!! 🚀🚀🚀

5 Good Reasons to buy ACB now!
🍃The stock has fallen almost 20% from its September highs, so it's a great time to take advantage of buying the dip and the pessimism!
🍃Several broker-dealers have lowered their price target on the stock, so now that that's out of the way there's the other side of the coin to look forward to when these same broker-dealers begin to ratchet price targets back up!
🍃The prior earnings report was weak and market conditions remain tough in Canada, which also makes it an easier quarter over quarter beat. It's always easier to jump over a low bar than a high one!
🍃The new management team has been slow to execute, however these slow managers are being downsized, plants are being consolidated and streamlined, as we saw with the restructuring.
🍃Other Canadian operators have been reporting faster growth than Aurora, hence there is demand out there, this is no dying industry, there will be plenty of time for Aurora to experience this same growth.
One more Mega-Reason to invest soon!
WSB WSB WSB - It looks like Wall Street Bets may be taking notice of ACB on the dip, you know what that means - Party Time!!!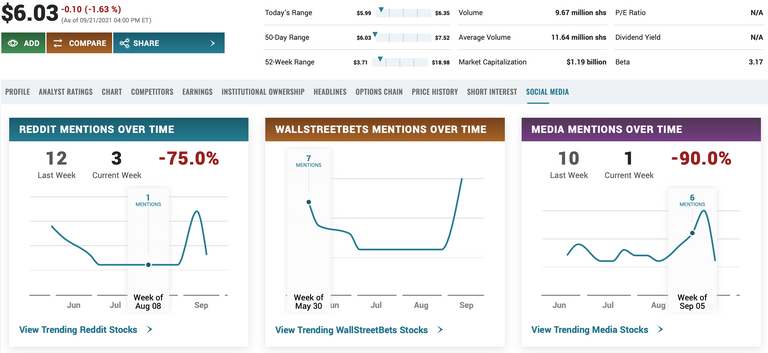 WALLSTREETBETS mentions going up!
TA Triangle Time!
I know how much you all love triangles...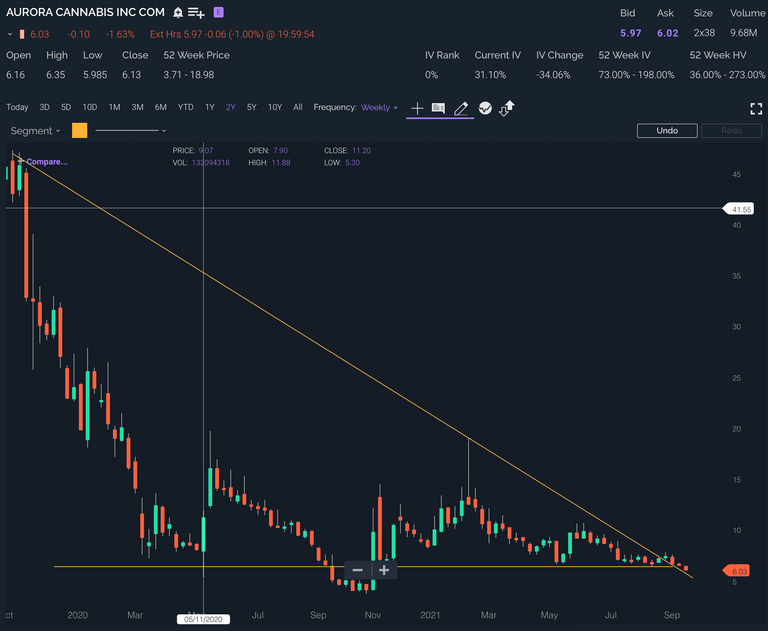 If we break out of the triangle, I'm setting my targets up at $41.55 for the long term (2 years)!!
Once Aurora Cannabis Turns over a new leaf and becomes Profitable, you'll be glad that you invested early!
If you want to be really careful, your best bet would be to forgo some potential quick gains that may come with a good earnings announcement, and buy ACB after Monday's announcement. This way if the numbers come out favorable, or the company issues surprise good guidance, you'll be safe and still have plenty of time to get in on this 2 year investment. There's no need to FOMO in or anything right now, but just be ready to jump aboard next week if this stock begins to take off, because if it does the stock will likely fly for a long time. Once there's confirmation about the future profitability of this stock, you can be sure that the unprofitable chapter in this company will have turned a page, and Aurora will have finally turned over that new weed leaf, to the future and beyond - Aurora to the moon!!!
---
---