Hive.Pizza Guild Scholarship - HashKings Harvest Report #4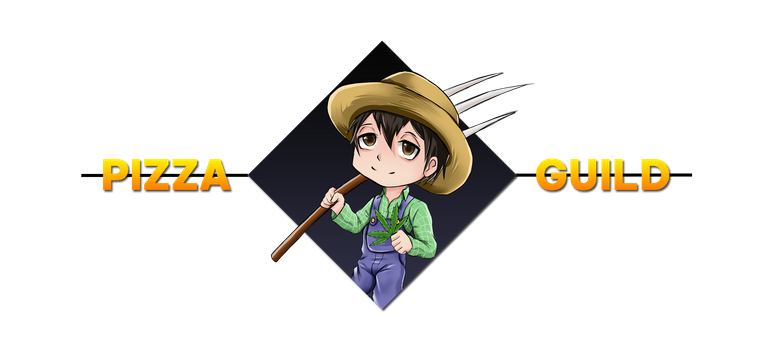 Hello friends! Hope everyone is doing well as always! Welcome to my third harvest report as a Pizza Guild HashKings Scholar!
This is my 4th harvest as a scholar for the Pizza Guild! I'm still very greatful for this opportunity they've offered us PIZZA community members.
These delegations help up my BUDS earnings significantly and I can't thank the team enough!
A massive thank you again to the 🍕Pizza Guild🍕, this opportunity has been incredibly fun and enjoyable, I look forward to many more harvests with you all!

I farm for Creo's Chronics, I'm delegated 15 plots of South America land which allow us to plant two different seed types (not counting special seeds.)
Same as last week I planted solely the same seeds to make tracking and planting a lot easier! as we were given 30 seeds of each kind, during harvesting there is a 20% chance to return a seed which I had no luck with this week on my 15 plots, which is a little unlucky but oh well, hopefully next week treats me better!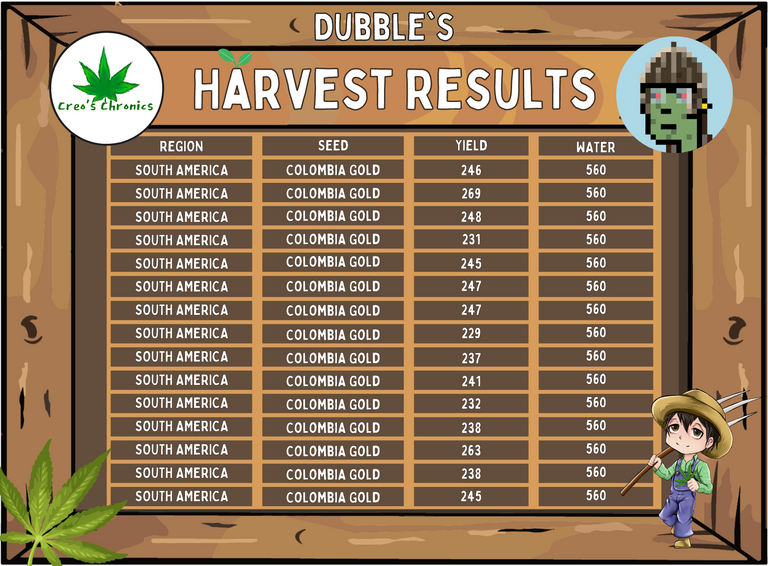 | Total Yield | Farmer Share | Guild Share | Water Used |
| --- | --- | --- | --- |
| 3656 BUDS | 2559.2 BUDS | 1096.8 BUDS | 8400 HKWATER |
I've noticed these last two harvests my yields have been a little sub par for Colombia Gold as I thought those were the better of the two seeds, guess I will find out during next harvest with my Panama Reds, lets see what I take home in comparison to a week of each kind!
I'm hoping I will also be luckier with the seed drops going forward as its a big help to basically have a free harvest from returning said seed.

BUDS STAKING
As we know last week BUDS Staking went LIVE! I've been looking forward to this feature for a while, the ability to lock up my BUDS for some compounded interest to me was fantastic, the icing on the cake really.
Over the long-term play-ability for this game, having a feature like this seems a must, especially when certain people do not have endless plots of land which to farm upon, so you're relying on a lot of time for harvests to compile a significant amount of BUDS in which to progress your avatar for example.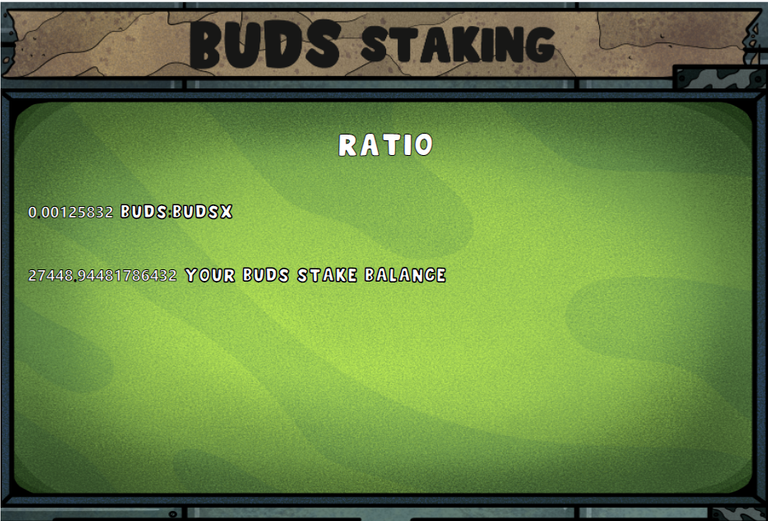 Since staking went live I've been depositing my daily BUDS earned into the pool, along with my current holding at the time.
With my current level 34 Avatar participating in raids can return me upwards of 150 BUDS daily along with my lower level avatars which bring me around 20-30, the BUDS add up quite quickly!
Sprinkle in a few of my own land plots to harvest within the week before my Pizza Guild harvest and I am banking away quite a bit of BUDS in my own gameplay terms.
25,996.2 BUDS is the total in which I've deposited. As you can see in the image above my holding due to staking is now worth 27,448.94
Quite a significant amount for just the first week! its rewarded me with close to 1,500 BUDS which for an account like mine which is not too progressed within HashKings, it will help tremendously for rolling up some joints!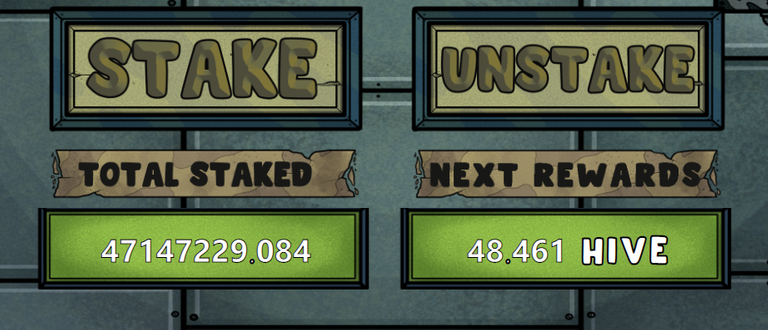 We can also see the total BUDS staked and the amount of HIVE being deposited into the staking pool every single day.
The amounts vary daily as the funds come from within the HK ecosphere, i.e forging, rolling, avatar packs and such all go back into the game via players! and your stake is withdrawable at any time.
I will definitely be leaving all my BUDS in staking for the foreseeable future, It will take me quite a while to compound up a semi-decent amount in which I can forge up some avatars then power level them up to some higher raids.

What is

!PIZZA

?🍕 Read more about it HERE!🍕
🍕JOIN THE PIZZA DISCORD🍕
🍃JOIN THE HASHKINGS DISCORD🍃
THANK YOU FOR READING!
---
---