I have a craving for a very SPECIAL LEMON PIE 😉😉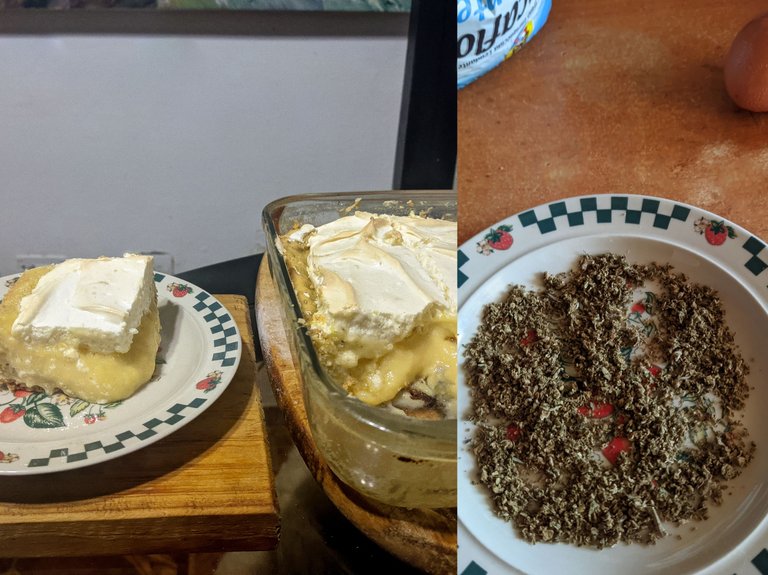 I usually like to read sweet recipes to make them on rainy afternoons when I have nothing to do.
Normalmente me gusta leer recetas de dulces para hacerlas en las tardes de días lluviosos y no tengo nada que hacer.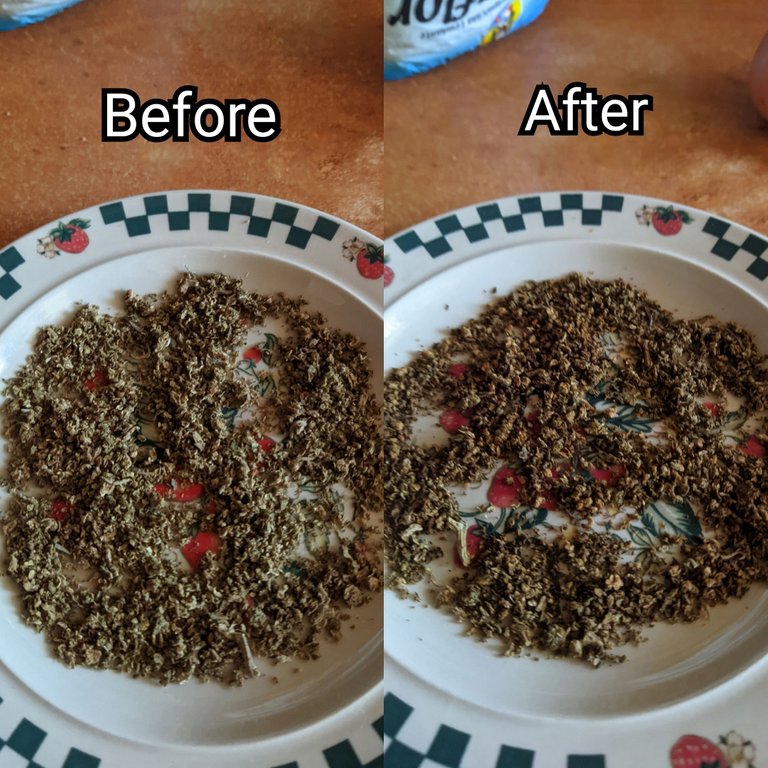 Days ago I felt like eating something sweet but I also wanted to pass the time, so I went to my room, open a drawer in the nightstand and take out my good little pot of well-smoked weed. I grab my phone and start looking for recipes for sweets, brownies, cookies, chocolates, etc. I wanted something different, so I looked for a lemon pie, but I had no idea how I was going to make them magical. I figured the best and quickest would be to just pour it into the cookie dough of the pie, because the other option was in the lemon cream filling. I had made other magic brownies before but I had never prepared the herb before, I just threw it in and that's it, on several occasions I read that you had to decarbonize it, cooking it a little in a microwave or oven, it is the process by which the molecules of the plant combust and give us our prized THC.
Hace días tenía ganas de comer algo dulce pero también quería pasar el rato, así que fui a mi habitación, abro un cajón la mesita de noche y saco mi buen tarrito de hierba bien esmoñada. Cojo mi teléfono y empiezo a buscar recetas de dulces, brownies, galletas, chocolates, etc. Quería algo diferente, así que busqué un pie de limón, pero no tenía idea de cómo los iba a hacer mágicos. Pensé que la mejor y más rápida sería simplemente echarlo en la masa de la galleta del pie, porque la otra opción era en el relleno de crema de limón. Había hecho otros brownies mágicos antes pero nunca había preparado la hierba antes, solamente la echaba y ya, en varios ocasiones leí que había que descarbonizarla, cocinandola un poco en un microondas o horno, es proceso mediante el cual las moléculas de la planta combustionan y nos da nuestro apreciado THC.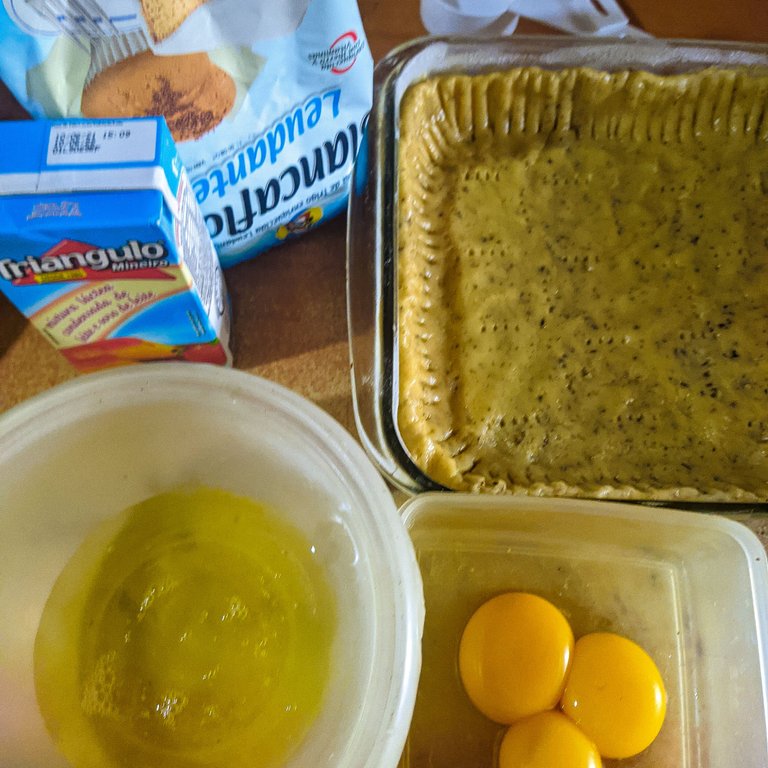 I put my weed on a small plate and microwaved it for a minute, checked it but felt it wasn't quite right, so I put it in for another minute. In the course of that second minute I could detect that my microwave was giving off an aroma that I recognized from miles away. My beloved THC was sitting on a ceramic plate for me. I took it out and left the microwave open to let some of the smell out. I had the dough ready, I made it with 2 cups of flour, 125g of butter, an egg and 3 tablespoons of sugar, I mixed them in a bowl and when it took consistency I kneaded it a bit, so I took the already prepared herb and poured it in and kneaded it again. I spread it in a glass baking dish and shaped the rim with a fork, also with the same fork I pricked the floor of the base of the foot to prevent it from puffing up. In a separate bowl I poured a cup and a half cup of condensed milk, juice of three lemons and three egg yolks, I beat until I made a homogeneous mixture and poured it over the pie's cookie. I put the pie in the oven for about 10 minutes, took it out for a moment to prepare the meringue topping. I took the whites of the three eggs I had left over and beat until stiff, added sugar, vanilla, lemon zest and nutmeg. I covered the whole pie with a piping bag since I didn't have a piping bag to make the figures, and I put it in the oven for another 5 minutes to cook the meringue a little.
Puse mi hierba en un plato pequeño y la metí al microondas por un minuto, lo revisé pero sentía que no estaba en su punto, así que lo puse otro minuto más. En el transcurso de ese segundo minuto pude detectar que mi microondas despedía un aroma que yo reconozco a kilómetros. Mi amado THC estaba puesto en un plato de cerámica para mi. Lo saqué y dejé el microondas abierta para que saliera un poco del olor. Ya tenía la masa lista, la hice con 2 tazas de harina, 125g de mantequilla, un huevo y 3 cucharas soperas de azúcar, las mezclé en un bol y cuando ya cogió consistencia la amase un poco, así que tomé la hierba ya preparada y se la vertí y la amasé de nuevo. La extendí en un recipiente de vidrio para horno y le hice la forma en el borde con un tenedor, también con el mismo tenedor pinche el suelo de la base del pie para evitar que se inflara. En un bol aparte eché una taza y media taza de leche condensada, jugo de tres limones y tres yemas de huevo, batí hasta hacer una mezcla homogénea y la eché sobre la galleta del pie. Metí el pie al horno por unos 10 minutos, lo saqué por un momento para prepararle la cobertura de merengue. Cogí la clara de los tres huevos que me sobró y batí hasta hacer nieve, le eché azúcar, vainilla, rayadura de limón y nuez moscada. Cubrí todo el pie con una paleta de respoteria ya que no tenía una manga para hacerle las figuras, y lo metí al horno otros 5 minutos para que se cocinara un poco el merengue.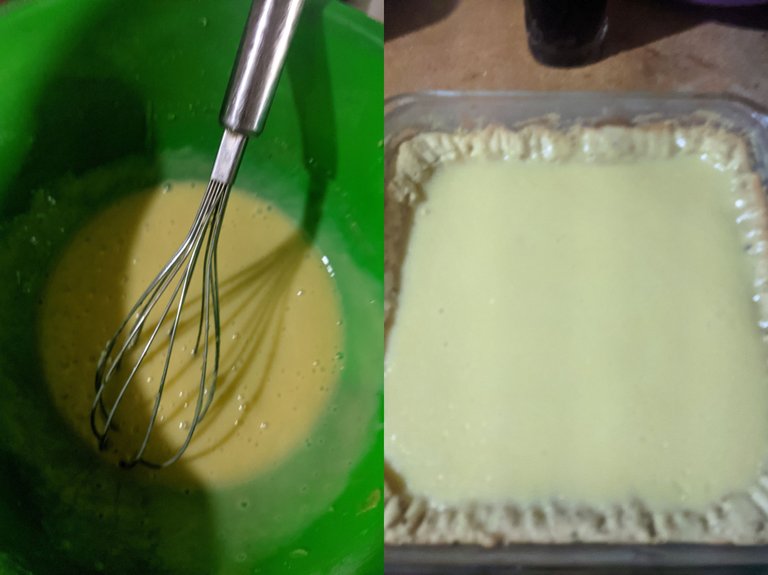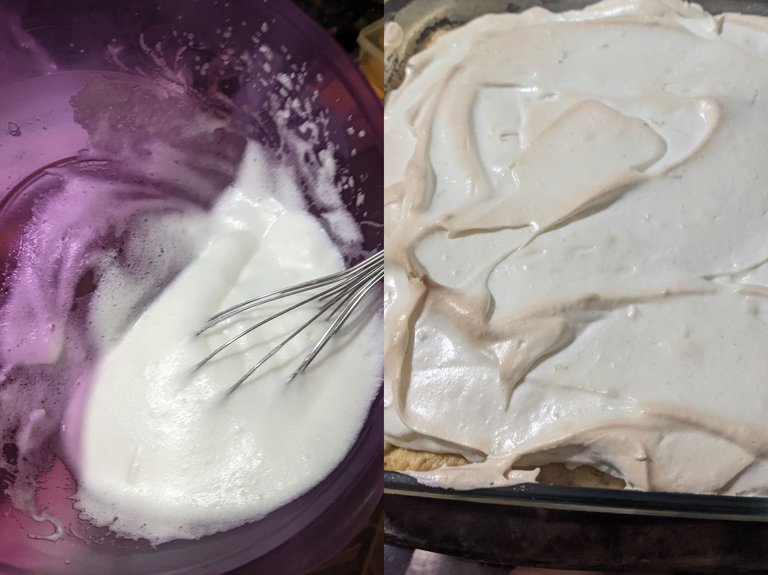 Once my pie was ready, I proceeded to cut it into 9 pieces and obviously taste it. Indeed it tasted divine, I had never felt so proud of a dessert I had prepared. It was simply delicious. The most exquisite thing came later, everything was done to perfection because I was able to play music and relax for the rest of the afternoon-evening watching the sunset. When I was already down the mountains I took one more piece standing up and ate it, I kept another two in some containers (did they think I would eat it all myself?), I left my house and gave it to two friends, who congratulated me for the taste of the cookie, they both knew about the existence of an extra spice, but one had another friend of us by his side. He gave him a taste, but without telling him about the herb. I talked with them for a while and then retired to my home to get some rest. The next day I received their messages telling me that I had gotten them high enough. Honestly, from my own experience, I think it is very important to decarbonate before if you are going to prepare an edible.
Ya listo mi pie procedí a picarlo en 9 pedazos y obviamente probarlo. Efectivamente sabía divino, nunca me había sentido tan orgulloso de un postre que haya preparado. Me quedé simplemente sabroso. Lo más exquisito vino después, todo fue hecho a la perfección porque pude reproducir música y relajarme el resto de la tarde-noche observando el ocaso. Cuando ya el bajo por las montañas cogí un trozo más de pie y me lo comí, guardé otros dos en unos envases (¿creyeron que me comería todo yo?), salí de mi casa y se lo entregué a dos amigos, quienes me felicitaron por el sabor de la galleta, los dos conocía la existencia de una especia extra, pero uno tenía a otro amigo de nosotros a su lado. Le dio a probar, pero sin decirle nada de la hierba. Hablé un rato con ellos y luego me retiré a mi hogar a descansar un poco. Al otro día recibos sus mensajes diciéndome que los había elevados bastantes. Sinceramente yo, por mi experiencia propia, creo que es muy importante descarbonizar antes si vas a preparar un comestible.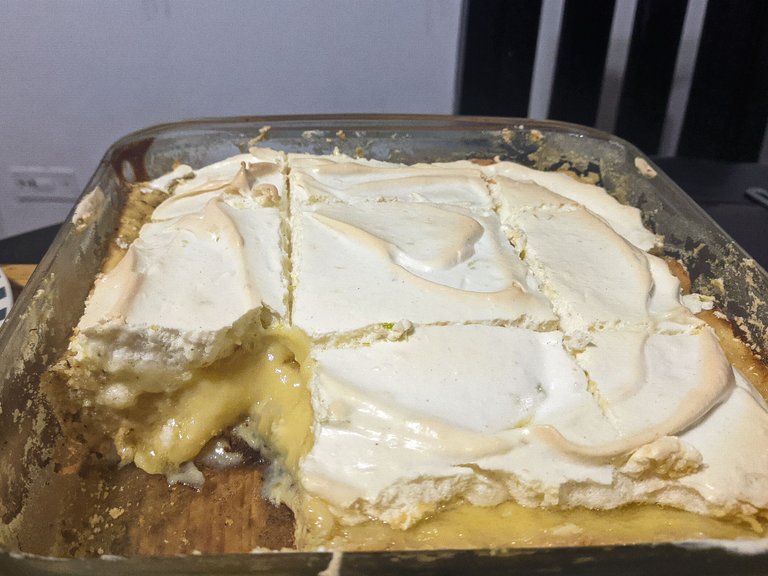 That's all for now, we'll see you in another post.
Follow me for more content like this
Sources:
All photos were taken by me
---
---