Diary of an amateur grower #4 | In 40 days it grew from 19 cm to 70 cm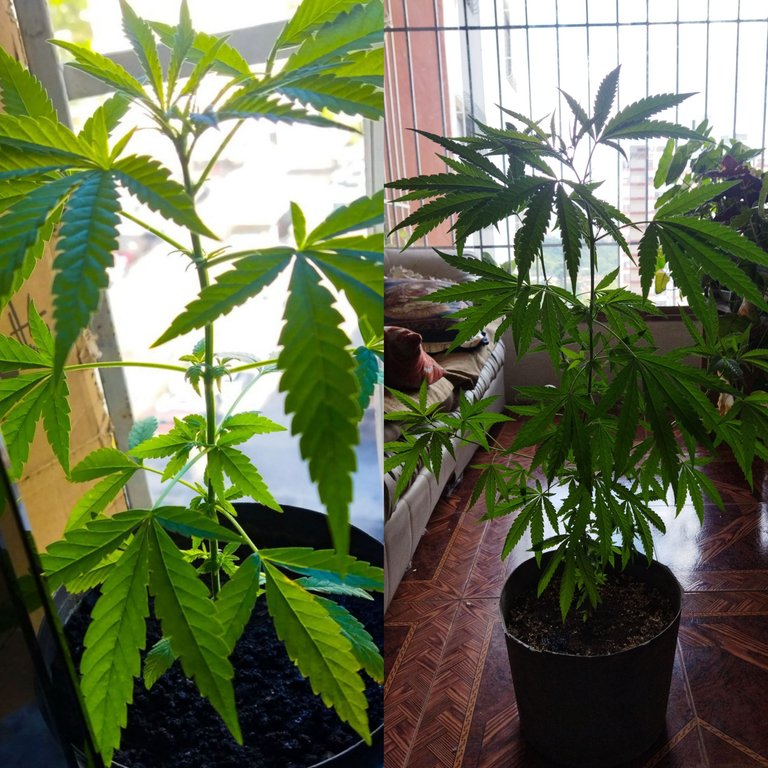 It's been a while since I've brought you any news about my little growing project. I must tell you that it is doing very well, the last time I mentioned that its size was 19cm, as of this writing it is 70cm tall.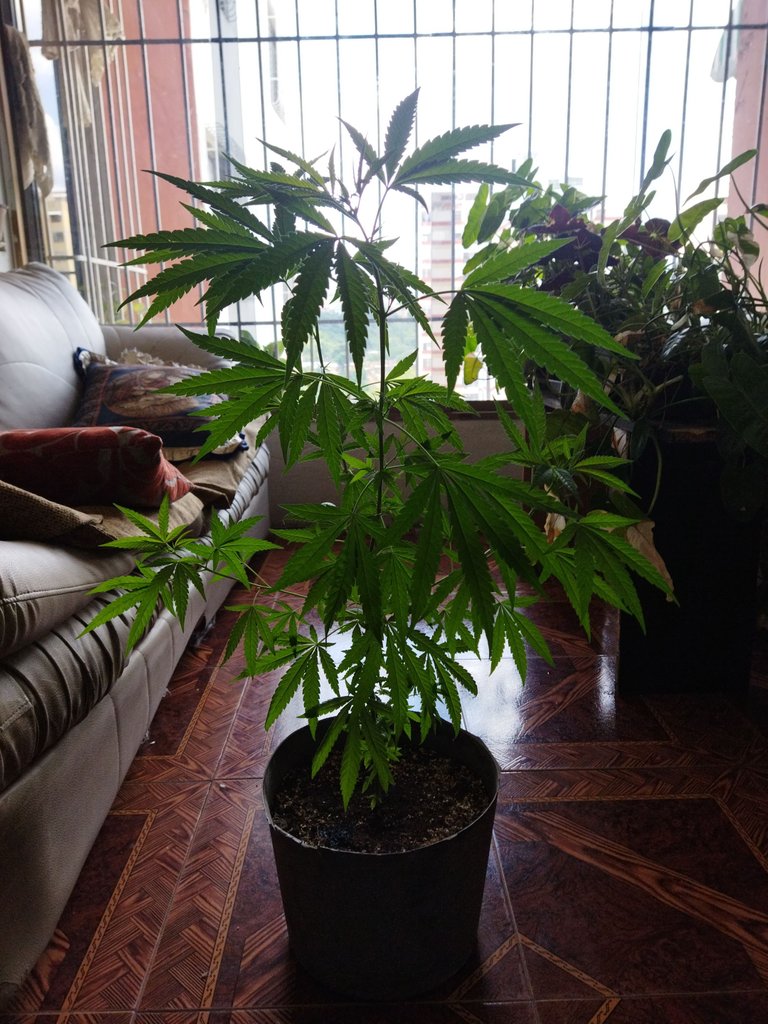 First I will comment on how I transplanted it; seeing that it has already tripled the size of the pot it was in, I thought it was time to transplant it to a more spacious place where it could stretch those roots. Luckily I have several empty pots there in the closet, so with soil that had been sitting in a tub in the house for a few years, I decided to fill the new pot with some of that soil, leaving a space in the middle to put the new host in and everything turned out great. I must say that a week before I had done the apical pruning to my plant, I informed myself and this pruning is done so that the plant has two main branches instead of just one, there would be more bud production and so your plant will focus on creating side branches to be able to catch more sunlight, it is also very useful to prevent a plant from growing too tall. Still that didn't stop my plant from stretching at a very impressive rate. It went from 19cm to 70cm, I'm sure it was because of the new pot, it allowed the plant to stretch its roots more, create new ones and absorb more nutrients.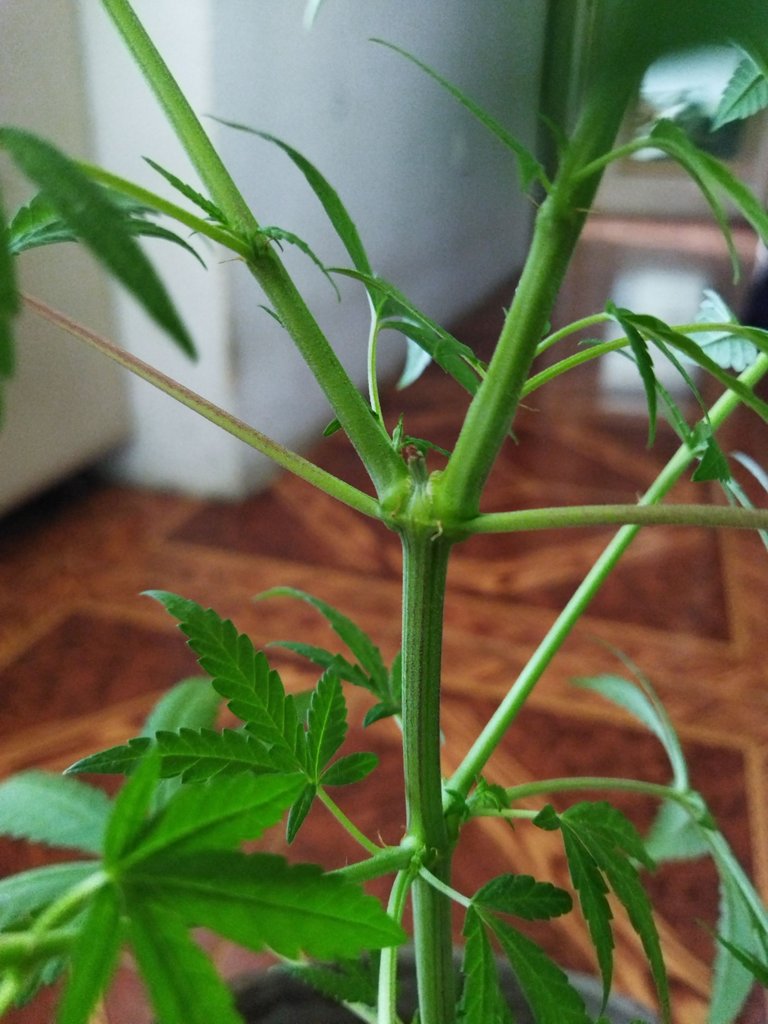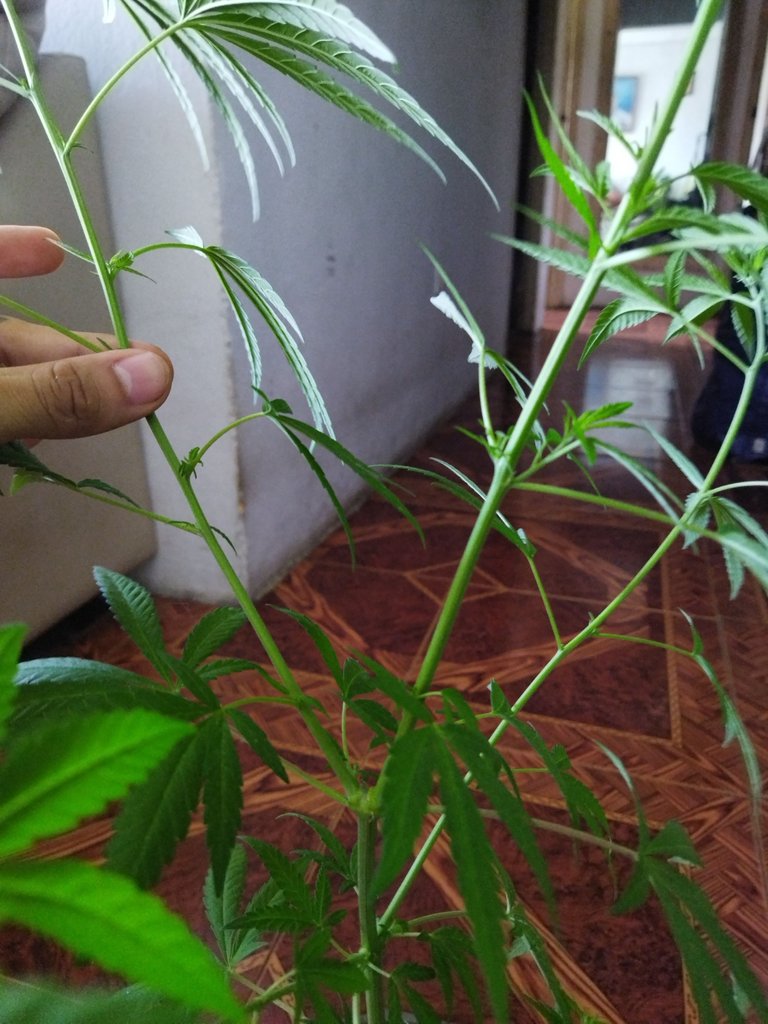 I believe that the pre-flowering of my plant is already beginning, and several doubts arose to me referring to the present state of my plant and I would like you to help me to solve my doubts. It grew these "hairs" of green color between the unions of the pair of branches and the leaves, according to I investigated and it is supposed that it is already entering the stage of pre-flowering, the problem is that in the lowest zones of the plant, the "hairs" of there dried up, they are of a brown color, while the superior ones are in a complete healthy green. Does it mean something serious for my crop? Does it need more nutrients? It should be noted that I have not supplied it with commercial fertilizer, everything is homemade, coffee, banana tea and ground eggshells. So far it is very beautiful and green, but it had started to have yellow leaves in the lower area, what I did was to cut them and start fertilizing it with more coffee and it worked for me completely, it was a lack of nitrogen.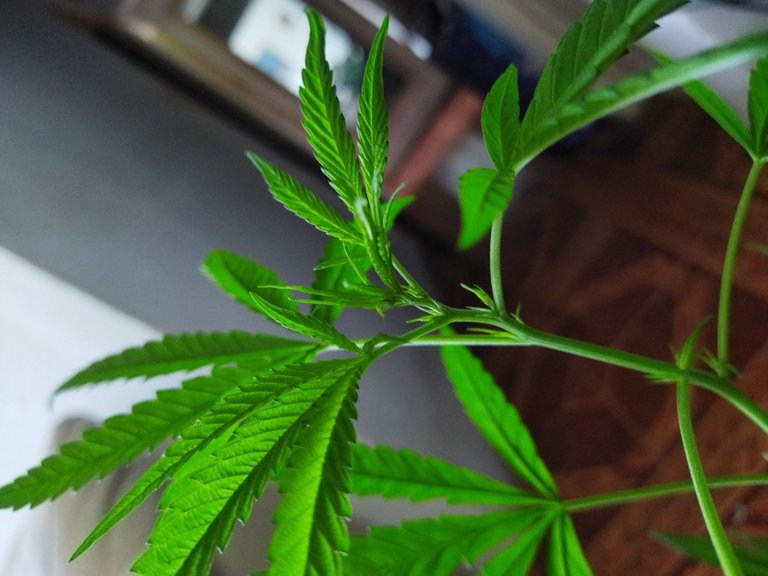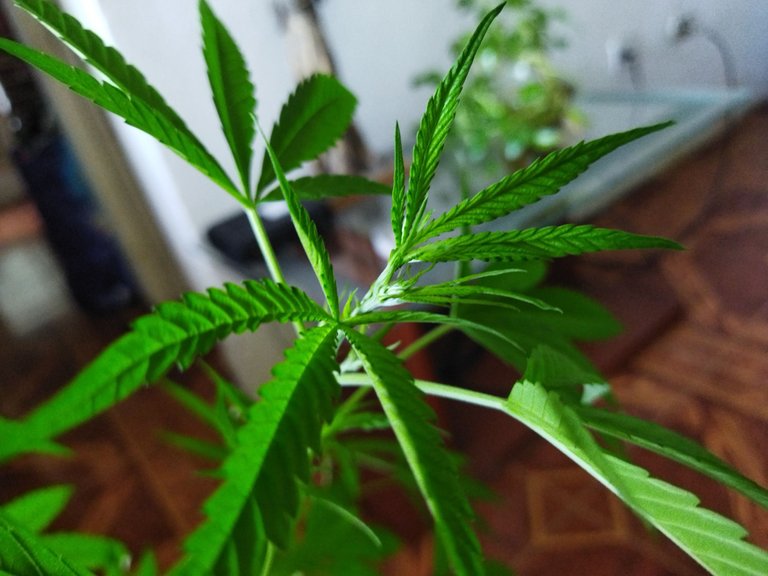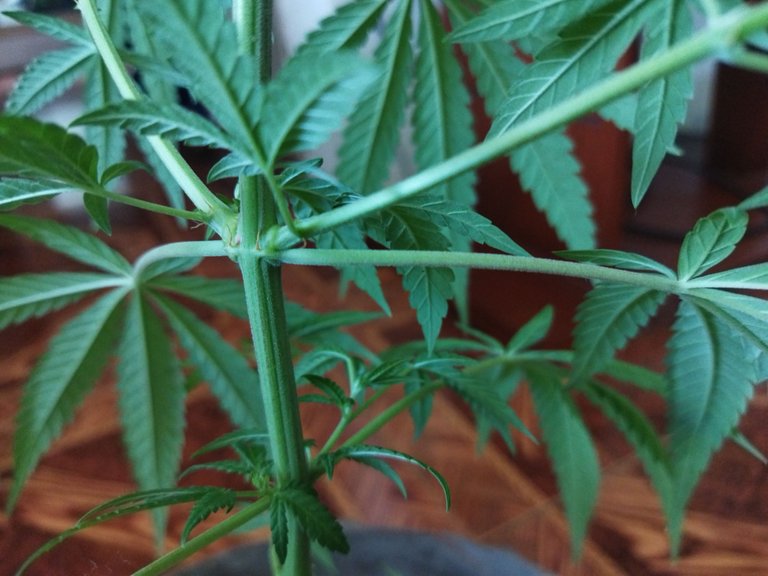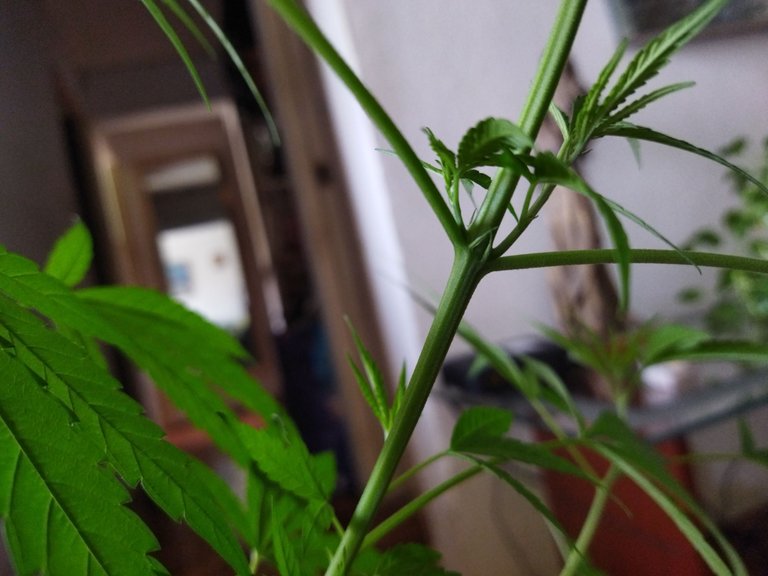 Another one of my doubts is that, I would like an expert confirmation if what you pointed out in this photo could be taken as fact that my plant is female. It has been about 11 weeks since its birth and I am worried that it is not going to flower, I have read and I think it is already started, but I would like to know your opinions. I hope to read them soon.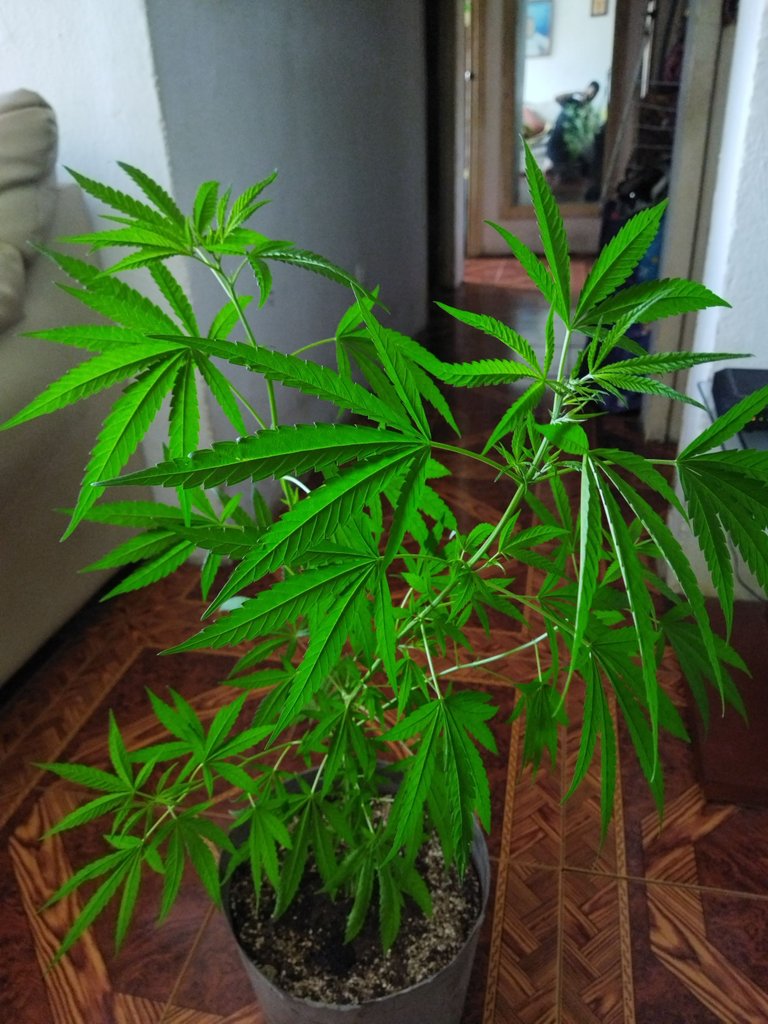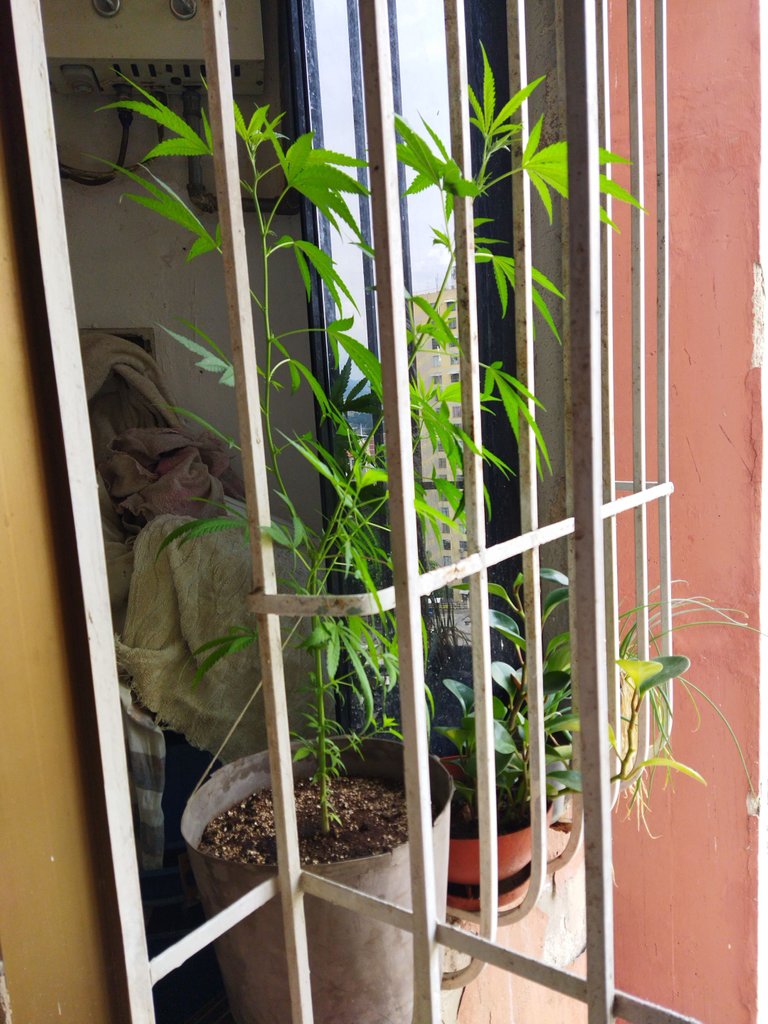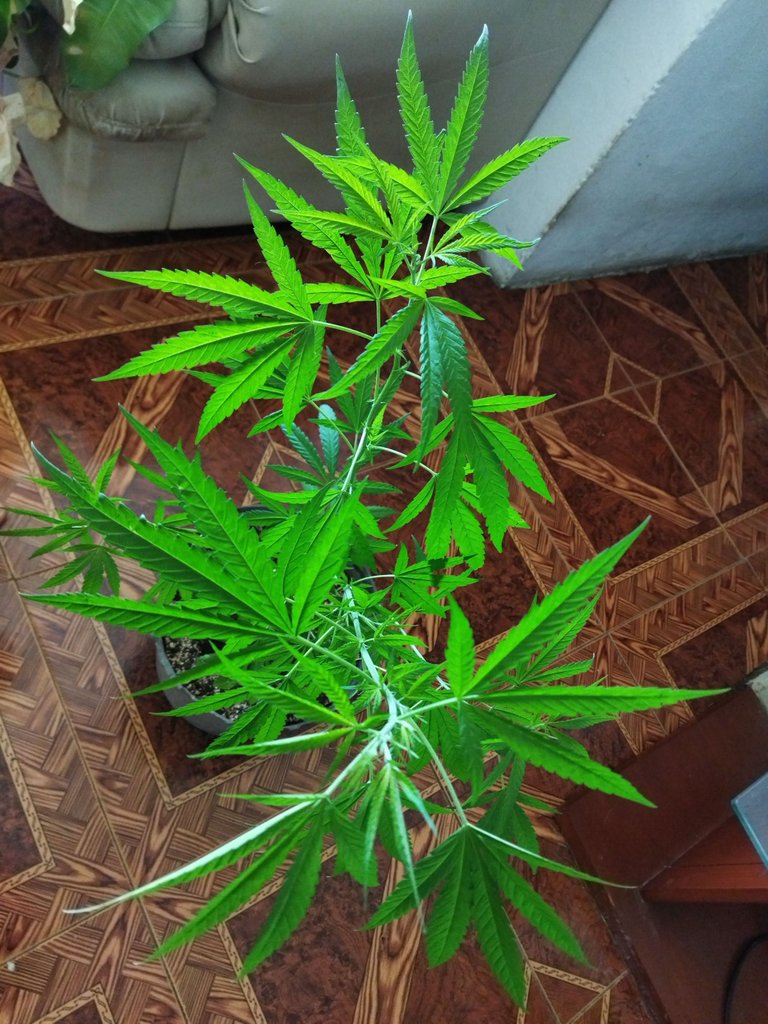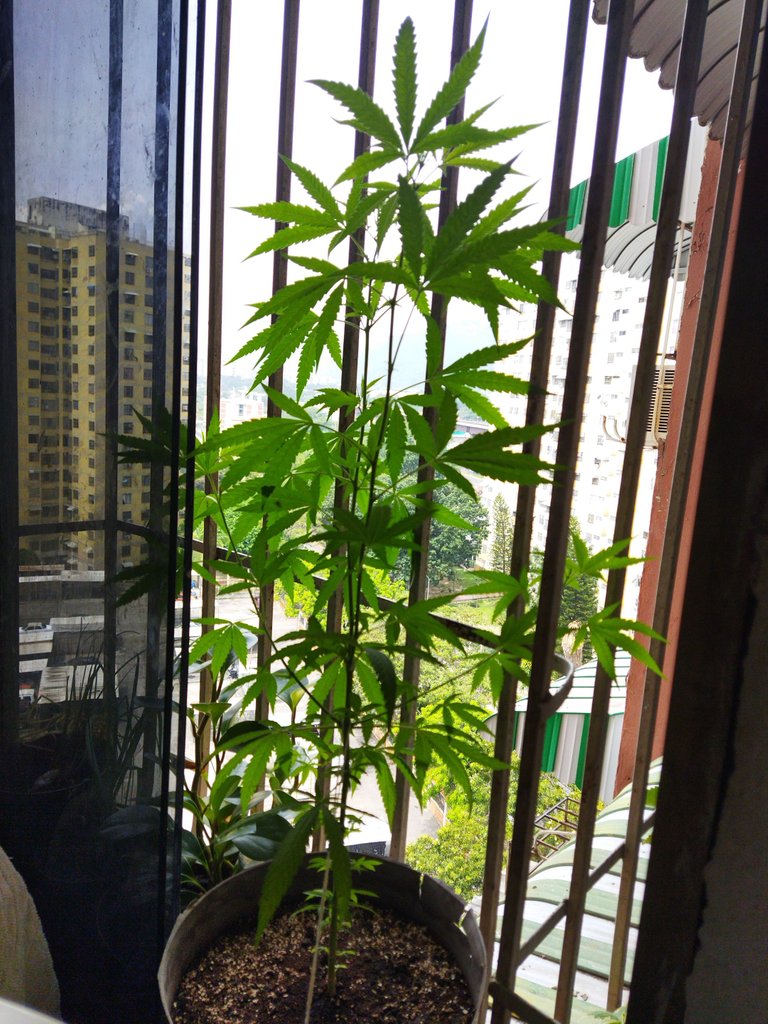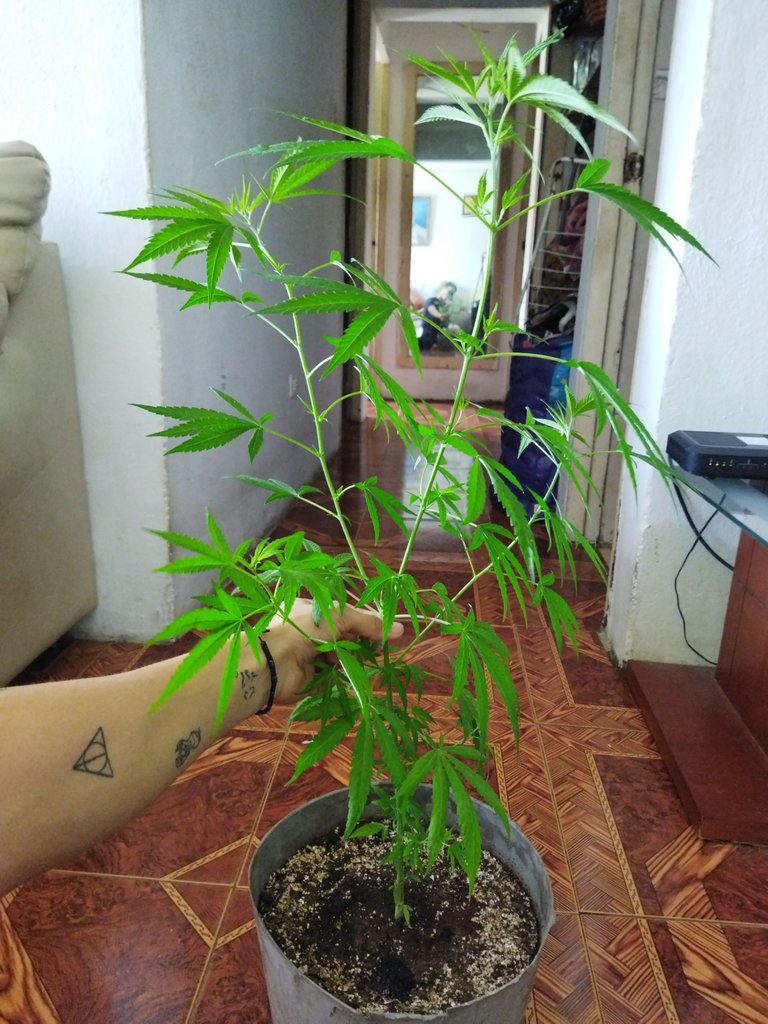 ---
---