Diary of an amateur grower #3 | The coffee fertilizer boosted my plant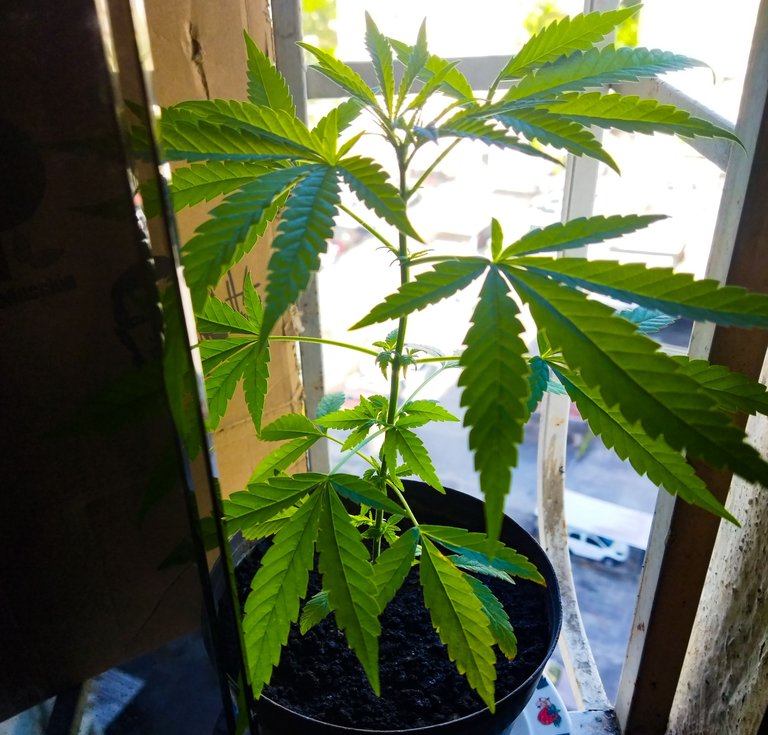 I can't remember the last time I was so patient for something, I think it's because I really enjoy the process. I've had my plant for a month now and I must say that I'm really surprised that it grew so much, I had my doubts since the pot is a little small, but according to what I read there is no problem with that, Cannabis adapts to its environment, it wouldn't be so big nor would it give me so much production, but I'm not looking to harvest a kilo either, I just see it as a hobby. Although it's no lie that I really wish it was female, just to be able to smoke the fruits of my wait.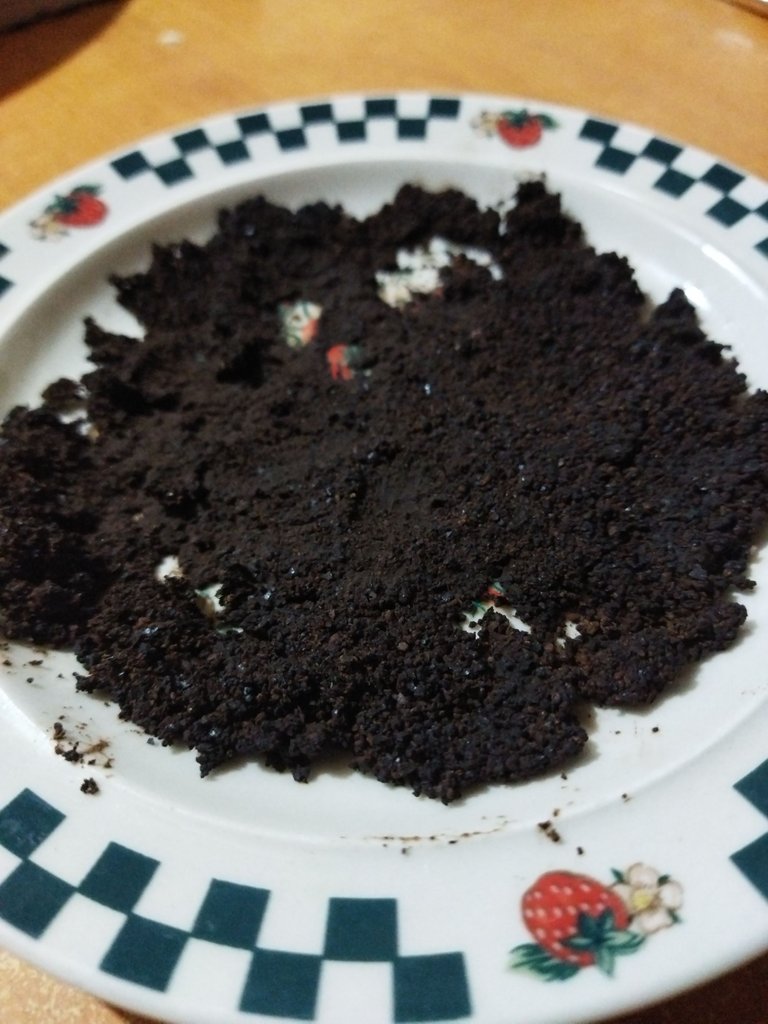 I have been giving her a week a homemade fertilizer that I made from what is left of the coffee, since the coffee gives good nutrients to the Cannabis, to make it you only have to cook coffee, the waste you put it to dry in a plate one day and the other you throw it on the earth of the flowerpot, the water when watering it will take charge to take everything to the roots, the coffee you can drink it if you want. I also plan when the buds come out to fatten them with banana peel tea, the potassium is the best thing to fatten them.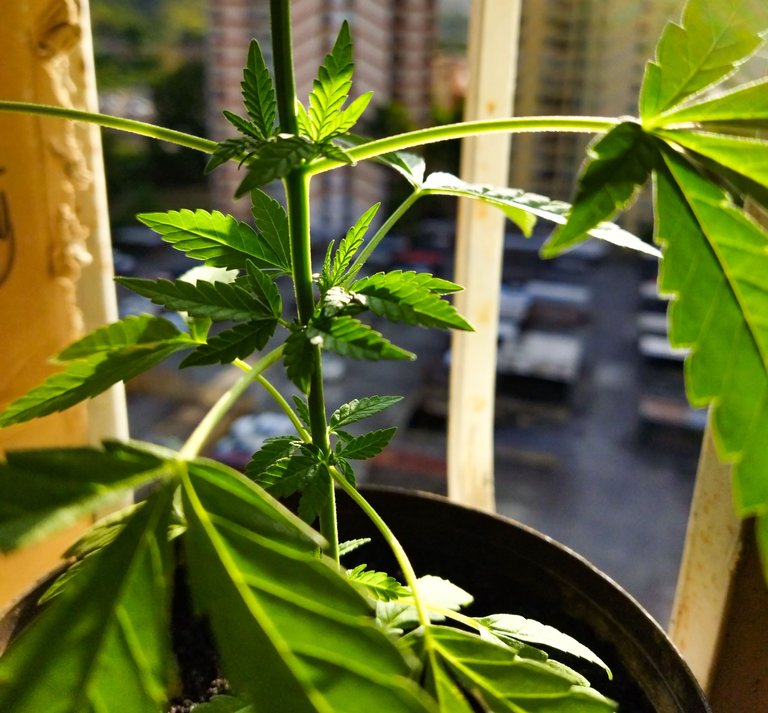 Since I gave her the coffee fertilizer I noticed an evolution in the plant, she started to grow much faster, she is already 19cm tall as of the day of writing this article. It started to put out leaves at the nodes, I guess it will soon reach maturity, I have no problem that it is small when it starts to bloom, as it would be a kind of bonsai. I thought that having it in my window would bring problems in its growth by the subject of the hours of light, but on the contrary, I have not seen signs of some disease in the leaves, neither has fallen pests so for now everything is going excellent.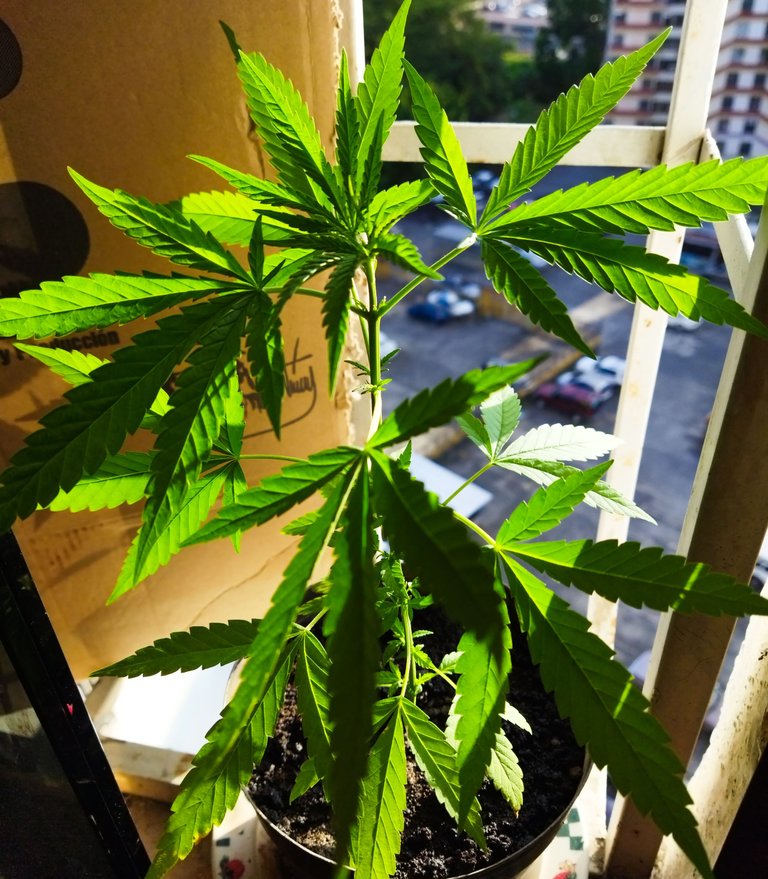 I had thought of germinating another seed in case this one comes out male, but I preferred to wait. I have faith that it will be female, I hope that in the next crop log, I will already know the gender of my plant, follow me to be attentive to the next news.
Do you use homemade fertilizers in your crops, which ones do you recommend?
---
---