Greenhouse almost ready!
10 years ago to this day she was erected and framed.24 foot long by 10 foot wide and 12 foot tall at the ridge. She consist of 2 harbor freight greenhouse put together end to end. Aluminum frame and honeycomb plastic panels almost 1/4 inch thick.
She has done very well for me. Survived winds up 70mph, hail storms and of course 10 Michigan winters.
Only one problem I've had is with some of the panels having no uv coating and so after 10 seasons some have rotted away.
So today was it get off my ass and replace them.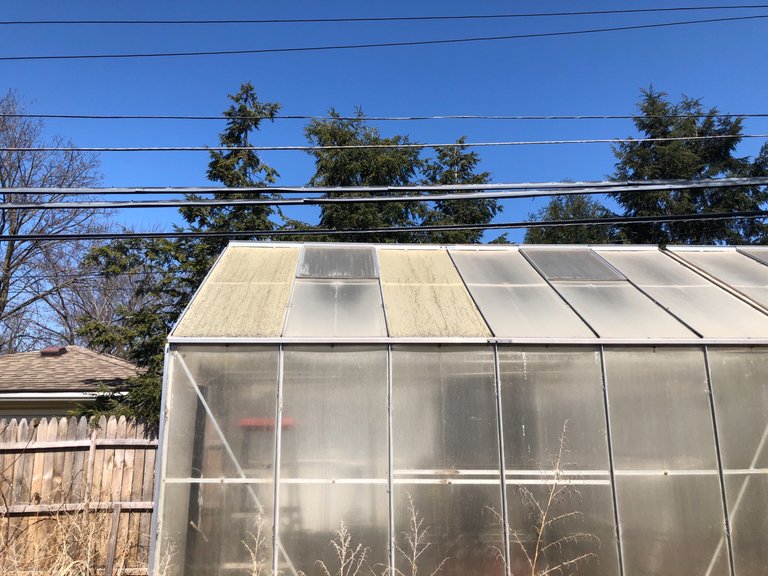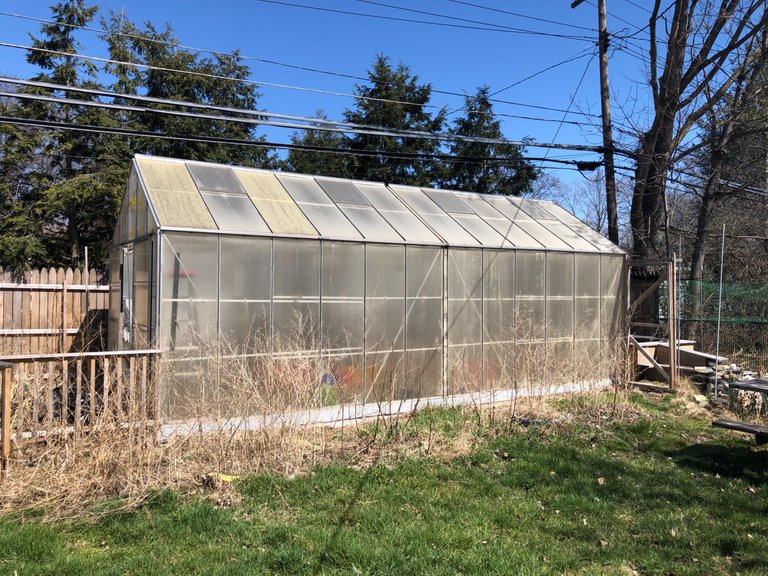 I have 2 that need to be replaced. Luckily since I joined 2 greenhouses I have 2 end gable walls worth of extra panels :)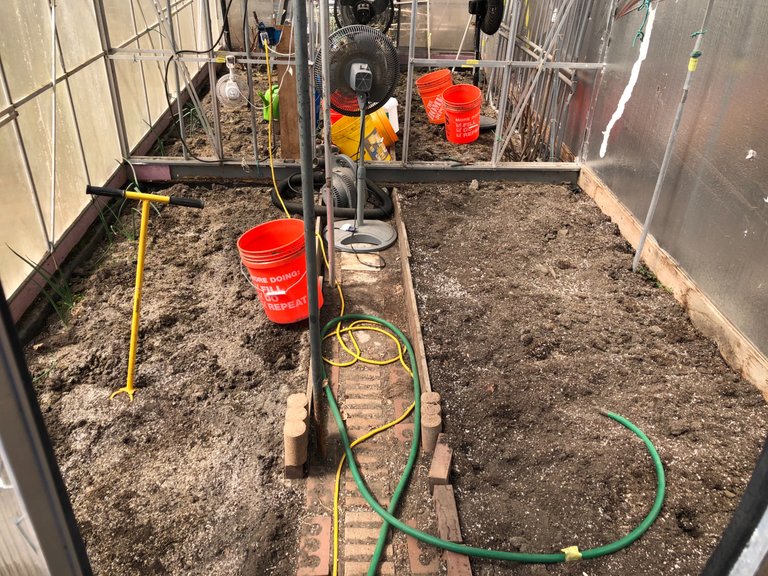 Took about 3 hours to remove the old panels. Clean all the old silicone and cut and install the new panels.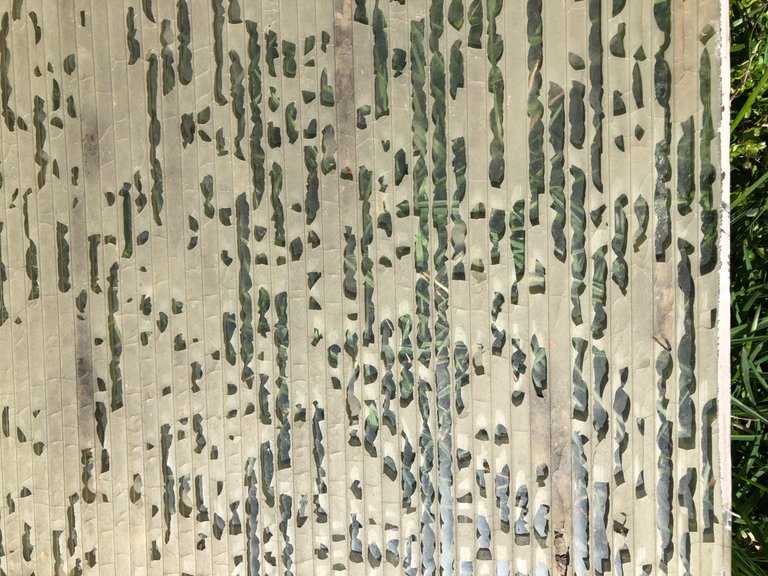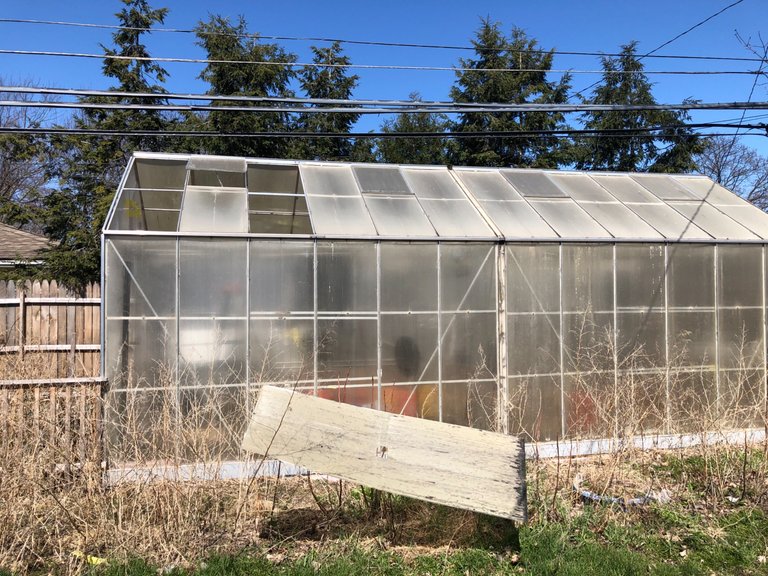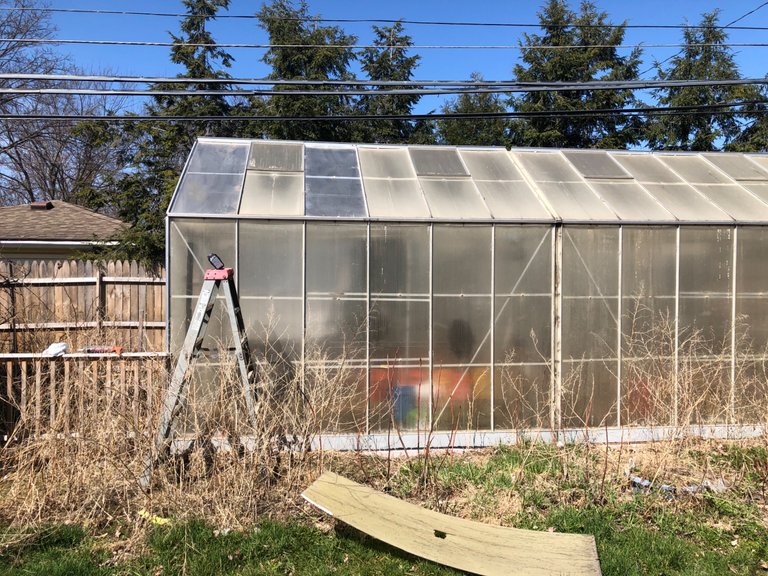 Next step pack her with 12 autoflowers in ground sometime around 1st week of may.
---
---