French Cookie - QCGoldTech

French Cookie - QcGoldtech
QcGoldtech is a small Quebec company. They produce 9 different strains. It's impressive for such a small company. The price point is really affordable. I was curious about their product. Also I had never tried something for the cookie family, so it was time.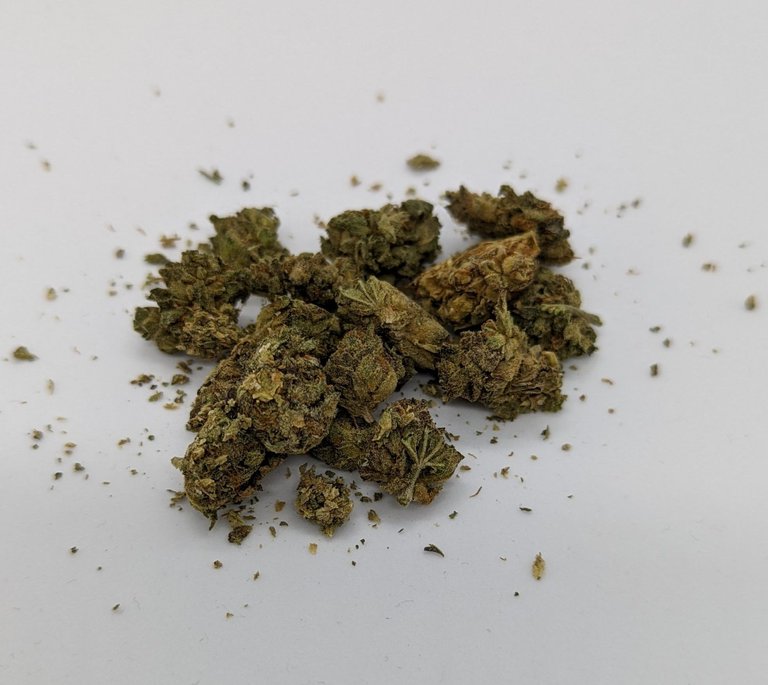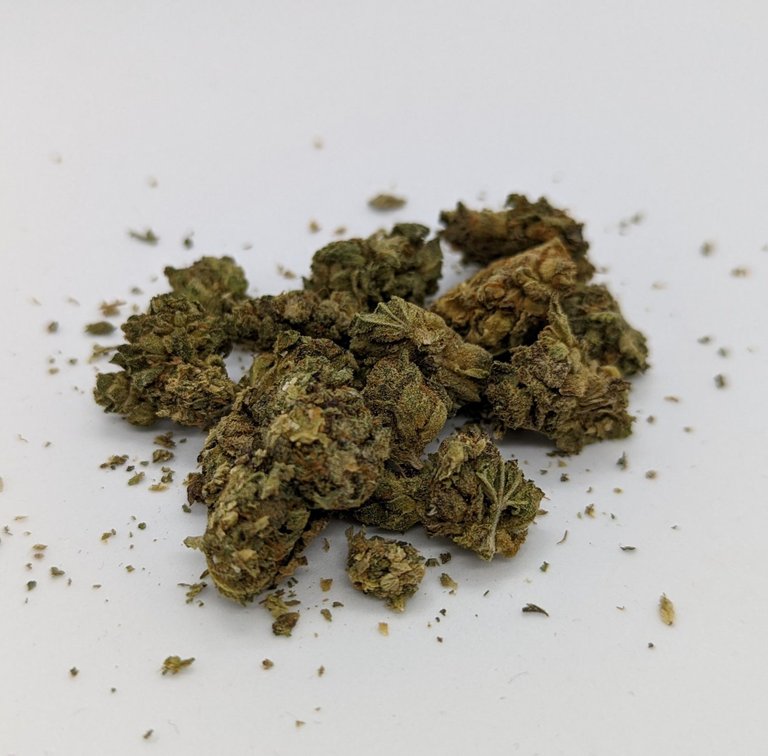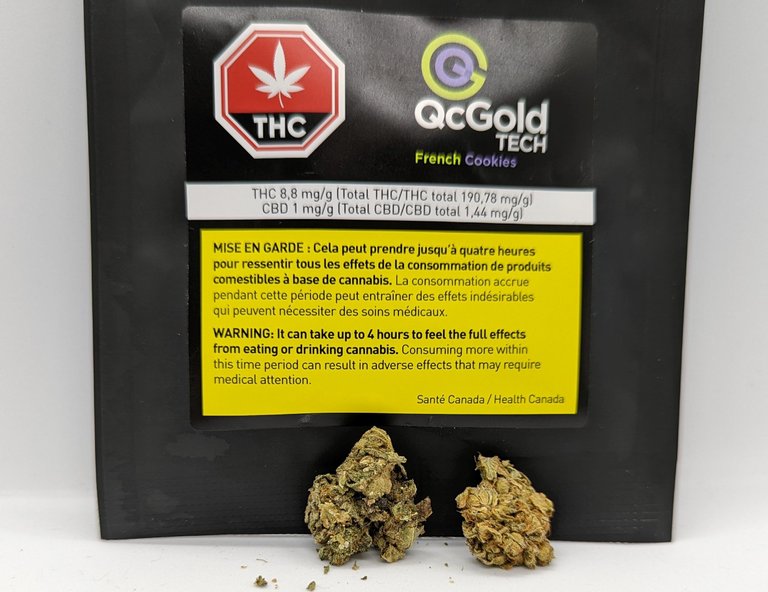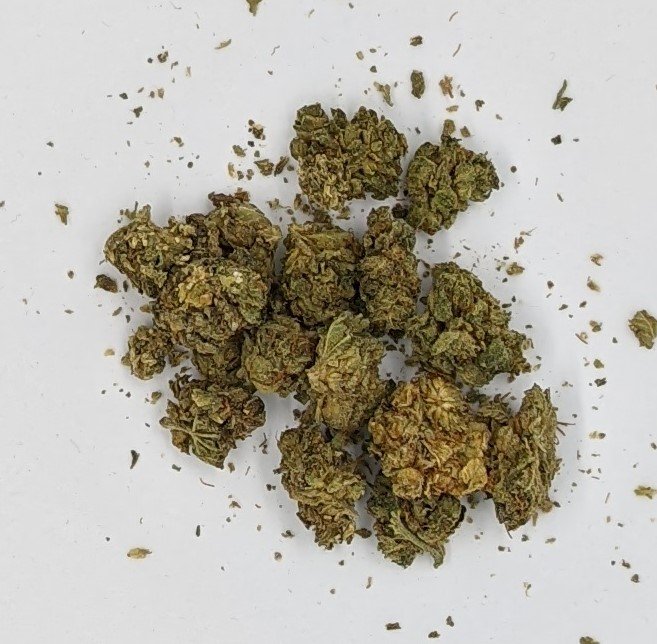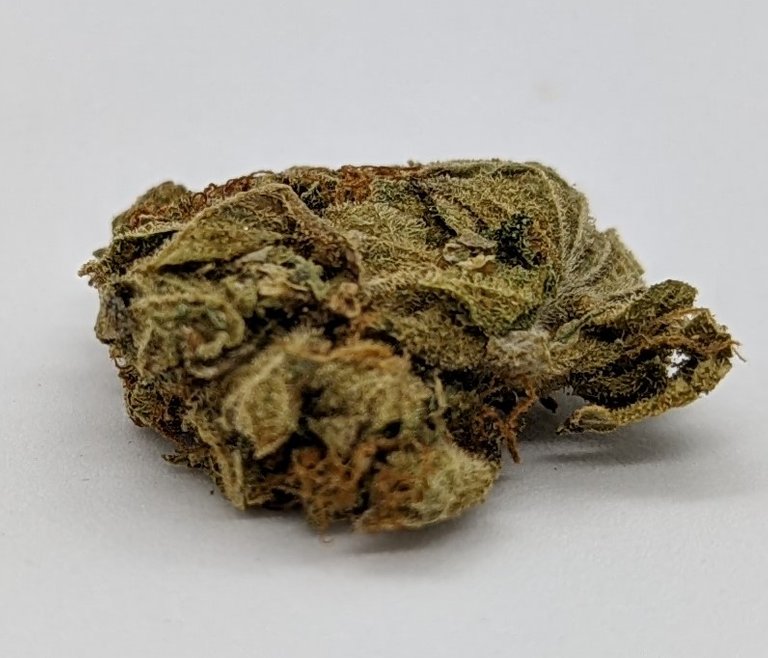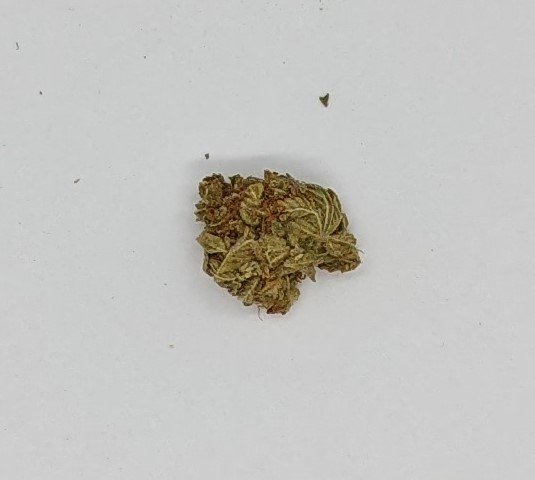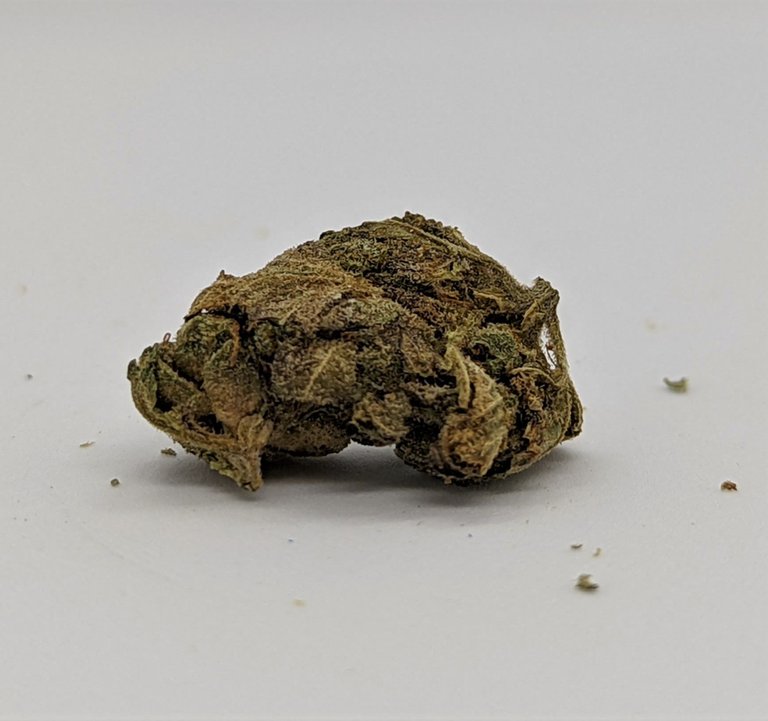 Apparence
I bought ⅛ th and it was only small buds, They are not great looking honestly. I was disappointed by that. Also, it's sold in a bag, it seems to be crushed or pressed in the shipping or something. You can see some orange filament though and it's a beautiful dark green.
Smell
You smell some sweet and spice. There isn't a strong cannabis smell. It's nearly enjoyable.
Taste
For the first time, I don't know if it was the vaporizer, but I could smoke weed for the taste. It's sweet with some spice and a little bit of pepper. It tastes like it smells but sweeter. It's hard to stop, it's really a treat.
Effect
Ok, that'll be tricky. I was with my in-laws and started to talk about cannabis. My mother-in-law wanted to try the vaporizer. I put some French Cookies in it since I was eager to taste it.
I took a little bit with my mother in law and I already had a beer. I didn't feel much effect. I was happier, more inclined to laugh. It was less stressful. I'm normally reserved in social situations, but I felt at ease. I must say it was a good day, so maybe it was just that.
When they left I took much more. I felt a small visual buzz and some body buzz, I was happier, but that's.
Two days later, I tried it a little more. I had a nice warm body buzz. I was feeling the warmth in my lungs and stomach, that was weird. I was happier and calmer, life was slowing. I got a
small visual buzz too.
In general, I found the effect very light. If I try to take too much, I get a couch lock. It was hard to get a middle ground.
Conclusion
It's a day weed : you take it in small doses to get a light buzz for your normal activity. When the buzz is gone, you take a little again. It's soft, but it gives life a little funny edge.
---
---