So lucky to have stacked 2% of total WEED in circulation
Short story first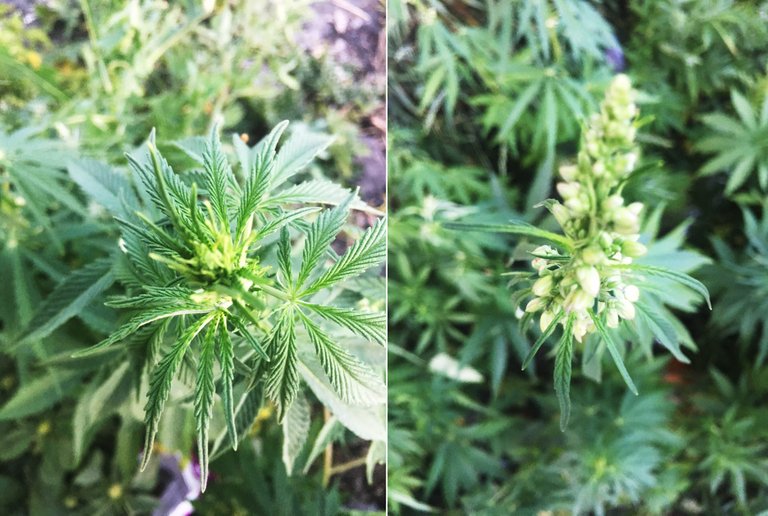 These photos were taken with my iPhone 6s and they are actually photos of weed growing just behind our local grocery store. There are like 10-15 plants growing and nobody really notices them. I was wondering if somebody has planted them intentionally on "neutral ground" to harvest when the plants are ready. Would love to actually give it a try.
What do you think? Do people actually do that or is it a coincidence?
Now more about 2% of total WEED in circulation
Right now I have a total of 848.99 WEED staked and I actually stack all the weed. By the way, if you are not familiar with the word "stack", it is similar to powering up Steem, or locking WEED so that you cannot sell it for 30 weeks, but your upvote is worth much less.
For example, if I have only 1 WEED stacked, my upvote will be worth approximately 0.01 WEED on a comment or on a post. But if you have 848.99 WEED stacked, that's more like 20-30 WEED for each upvote. That is really cool, because if you upvote 10 cool posts per day that is 200-300 WEED total and you will receive 40% of that in curation in 4 days. This would add up to 80-120 WEED per day just for curating posts. 100 WEED at current prices is about $9.
I am actually really exited to stack all the WEED I buy and receive as curation and author rewards because I believe in the platform, would love to have a stake in it, would love to support it further and would recommend people to try it out.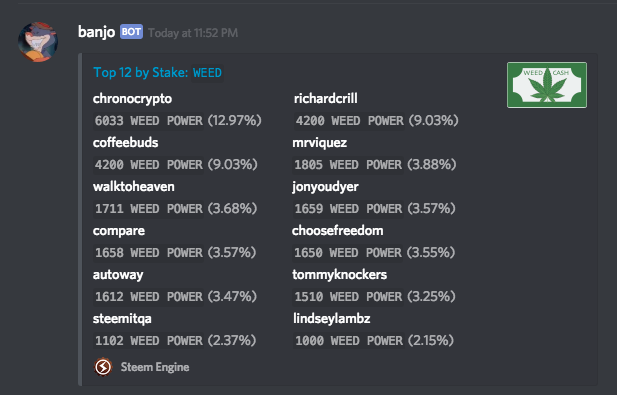 According to this lates 12 Stack holders statistics, I should have about 1.83% of total stake and that is really really exiting. And at the moment 1.83% stake is not that expensive, about 250 Steem. Imagine buying 1.83% stake of Steem when it was worth only $100. It is an excellent investment opportunity. Got to look out for cheap weed on the market.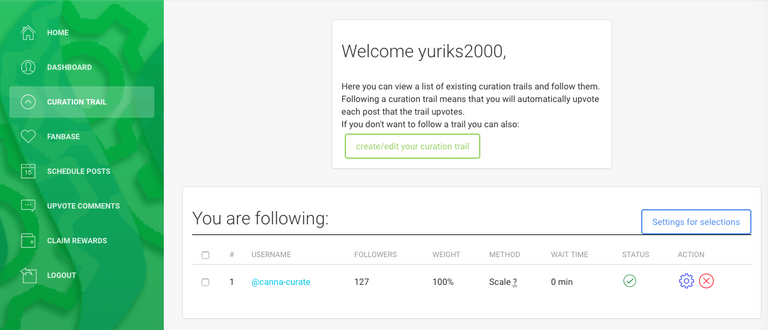 Brought to you by @yuriks2000, your loyal Steemit Witness team and a CEO of BoomApps developing SteemApp, a completely free app for Steemians and Steemarena collectible investment card game.
Please consider voting for witnesses involved
@yuriks2000, @aggroed, @yabapmatt, @adsactly-witness, @blocktrades, @utopian

Or vote for us through steemconnect

To visit our website and subscribe to our newsletter just click on the image below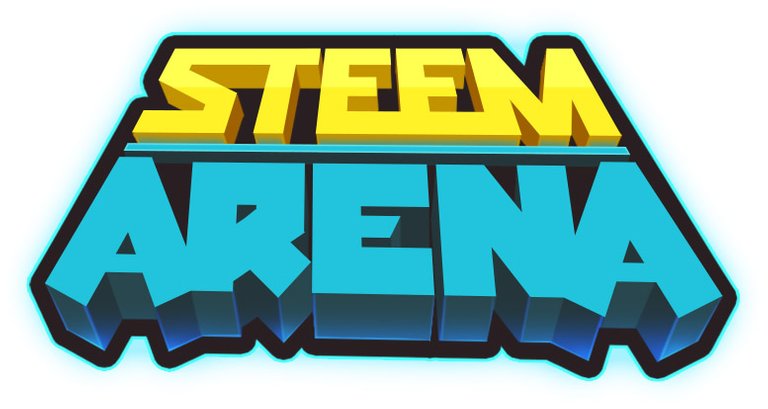 ---
---