Vlad's Glory Hole
(Unsupported https://odysee.com/$/embed/hole/e28b73b61aadc28ecaeba1a6a4f7f977b6d9d991?r=455rxMb5HTKZcyocwrFEDgR3HFZ2VHZT)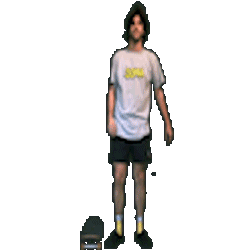 Those are my other personal channels:
Vlad.TV
Vlad's Pictures
Vlad's Codes
Vlad's Footage
---
Projects related to the LBRY Network
Odysee BR
Odysee brazilian instance. It's a project of the BR community with LBRY inc. that works on odysee adoption in Brasil.
OdyseeBR channel
LBRY FAQ channel
:point_down: Discord Server :point_down:

Skatehive
The skaters of the old steemskate community joined LBRY and Peakd communities together through the swarm program of the LBRY FOUNDATION and now we form a great community called Skatehive.
Skatehive Channel
Skatehive Page on Peakd
👇 Discord Server 👇

Thanks for the support :
---
Footage by @soma
---
---