5 spots in Rio de Janeiro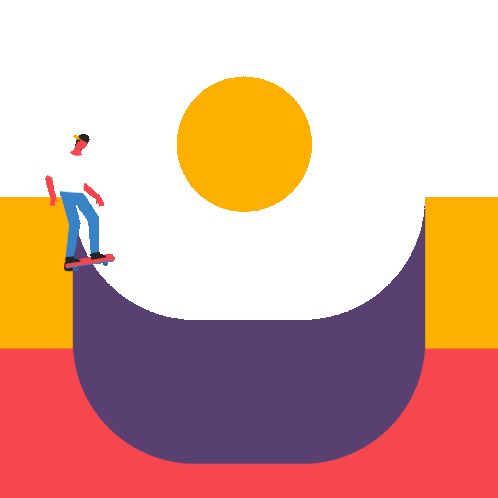 I've put together a list of 5 spots in the wonderful city
Montei uma lista com 5 picos do Rio de Janeiro
---
1 – PRAÇA VANHARGEM – TIJUCA
Foto: @skatehive
Those who are born and raised in the North Zone know well! Very frequented beer lovers, Varnhagem Square is also a free space for street skateboarding. Are you doubting it? Check!
Quem é cria da Zona Norte conhece bem! Muito frequentada amantes da cerveja, a Praça Varnhagem também é um espaço livre pro skate de rua. Tá duvidando? Saca só!
---
2 - ESCULTURA NATURAL CAOS NA PRAÇA XV – CENTRO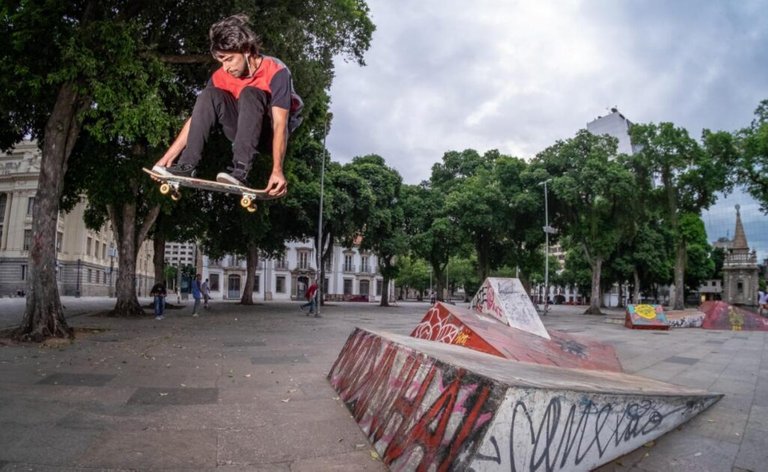 Foto: @fmajuniorphoto
Made by skateboarder Pharrá Buarque and Coletivo XV, this multifunctional sculpture in the center of Praça XV represents the dichotomy between nature and the urban chaos of the city of Rio de Janeiro. There are several inclinations in one work, a full plate for those who enjoy transition.
Feita pelo skatista Pharrá Buarque e o Coletivo XV, essa escultura multifuncional no centro da Praça XV representa a dicotomia entre a natureza e o caos urbano da cidade carioca. São várias inclinações numa só obra, um prato cheio pra quem curte transição.
---
3 - ESCADA DO NOVO PRÉDIO DA ALERJ – CENTRO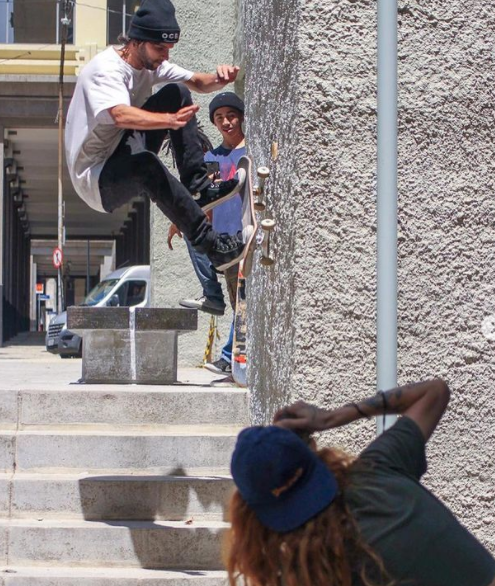 Foto: @bleia e @nonnorodrigo
Located in the Lúcio Costa Building, the new alerj's new office is another angry point for those who enjoy skateboarding in Rio. Just the business hours are over, that the suits and ties are replaced by the baggy clothes and skateboards of the crowd.
Localizada no Edifício Lúcio Costa, a nova sede da Alerj é mais um point irado pra quem curte andar de skate pelo Rio. Basta o horário comercial acabar, que os ternos e as gravatas são substituídos pelas roupas largas e skates da galera.
---
4 - OBRA "GOTA D'ÁGUA" NO MUSEU HISTÓRICO NACIONAL – CENTRO
Foto: @bleia
Not content to do the BigSkate in Praça XV (Piskate), Jorge Cupim took the skateboard to the National Historical Museum with his work drop of water, winner of the urban tattoos award. A stool for some, a unique peak for others. And yes, it's Portuguese stone!
Não contente em fazer o skatão na Praça XV (Piskate), Jorge Cupim levou o skate pro Museu Histórico Nacional com sua obra gota d'agua, vencedora do prêmio tatuagens urbanas. Um banquinho pra alguns, um pico único pra outros. E sim, é de pedra portuguesa!
---
5 - ESTÁDIO DO ENGENHÃO – ENGENHO DE DENTRO
Foto: @skatehive
It's not just to play football that Engenhão serves, huh! When the stadium is not full of fans everywhere, skaters take the space and turn the shed near the train ramp into a real paradise for those who enjoy sending some tricks.
Não é só pra jogar futebol que o Engenhão serve, hein! Quando o estádio não tá lotado de torcedores por todos os lados, os skatistas tomam o espaço e transformam o galpão perto da rampa do trem num verdadeiro paraíso pra quem curte mandar umas manobras.
---
(Unsupported https://odysee.com/$/embed/chupa/d528474ba5a63329b658f6adee66a305ed02efc8?r=Hj8HJeAgvN8hjjREuK4y7wq7wN5xorZG)
Did you like my list? Now just take the skateboard, prepare the equipment and go out into the city. Oh, and don't forget to send that friend who loves skateboarding around.
Curtiu minha lista? Agora é só pegar o skate, preparar o equipamento e sair pela cidade. Ah, e não esquece de mandar pra aquele amigo que ama andar de skate por aí.
---
---
I support Stoken Proposal!
---
---
Reach out to us in Discord to know more about it
---
What Stoken plans to bring to Hive 🍯
Unique name, and meme-ified branding that will stand out above the hard to find Hive brand.
Real world events tied to web3 content creation.
Attracting non crypto content creators, into web3.
Exciting content to bring in non crypto audience.
Focus on onboarding large, existing communities. i.e: Reddit skateboarding: 385k members, and Redbull: 10 million YouTube subscribers.
NFTs. Plans include real world utility, fund raising, and future gamification.
DTF ( Decentralized Token Fund )
Stoken DAO: Decentralized voting system to allow the community to sponsor athletes, content creators, influencers, and real world events.
A new token for you to earn for doing Hive stuff!
Possibility of future airdrop of governance tokens. 


---
---
Vote on our Hive proposal for STOKEN
---
----------------------☝️ Click for Voting ☝️------------------------
Our proposal is about creating our own tribe platform and we are starting by creating our token our goal is to use the power of web3, to enable people to get rewarded for doing what gets them, and others stoked. Though Stoken is inspired by the stoke generated by extreme sports, we believe stoke is universal, and we do not want to prevent anyone from sharing their stoke with others.
---
---
---