Again and better , Znovu a líp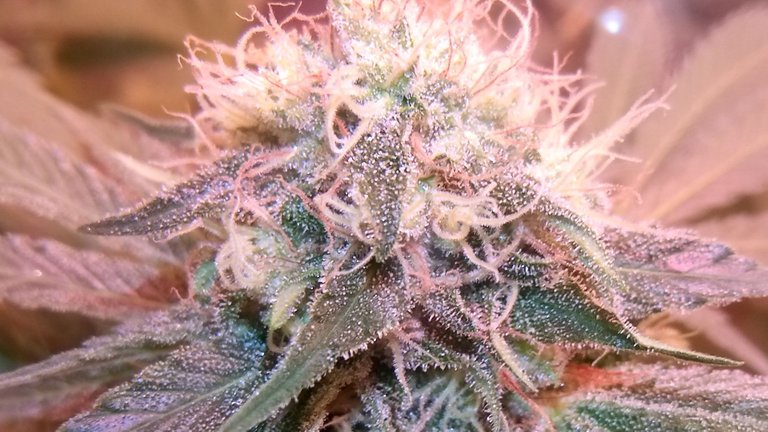 EN - Hi everyone, as I wrote last time, I didn't watch the weather and my flower died https://peakd.com/cesky/@womic/weather--pocasi but it happened but we're going again 😁. With @ mcmira1 we bought O.G.KUSH seeds which I soaked before yesterday and today I plant sprouted seeds 🙏.
CZ - Ahoj všichni ,jak jsem psal minule , neuhlídal jsem počasí a uhynula mi kytka https://peakd.com/cesky/@womic/weather--pocasi no stalo se ale jedeme znovu 😁 . S @mcmira1 jsme koupili semínka O.G.KUSH které jsem před včerejškem namočil a dnes už sázím naklíčená semínka 🙏 .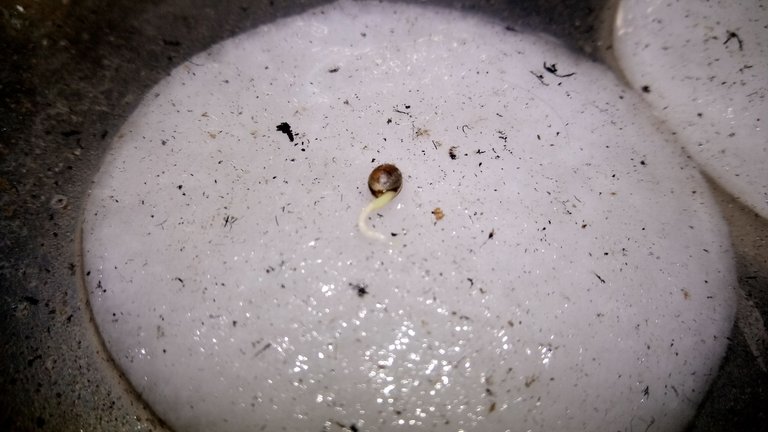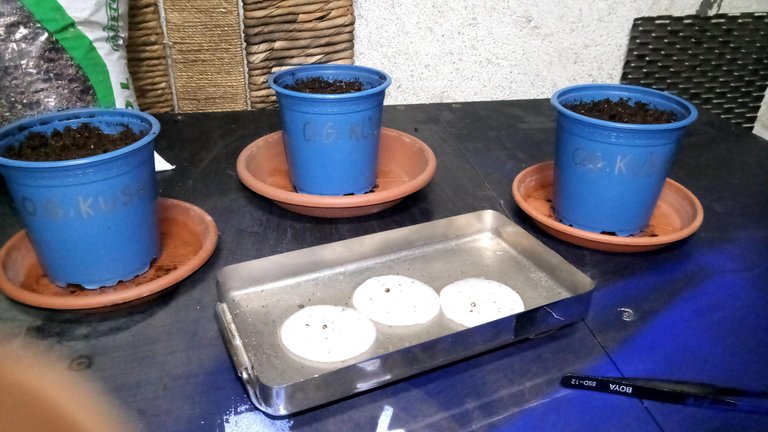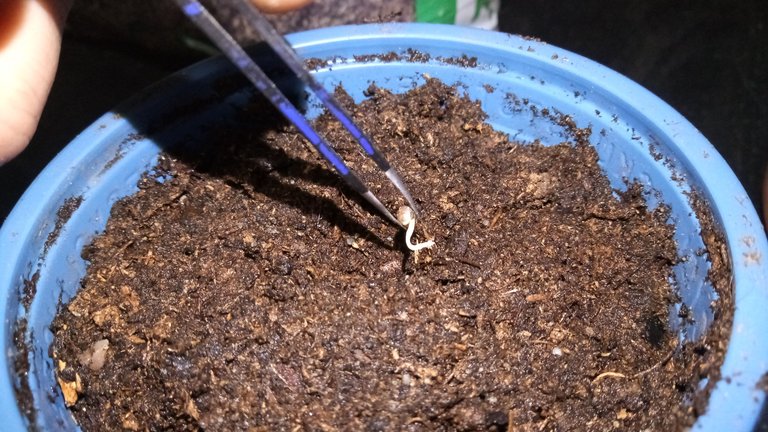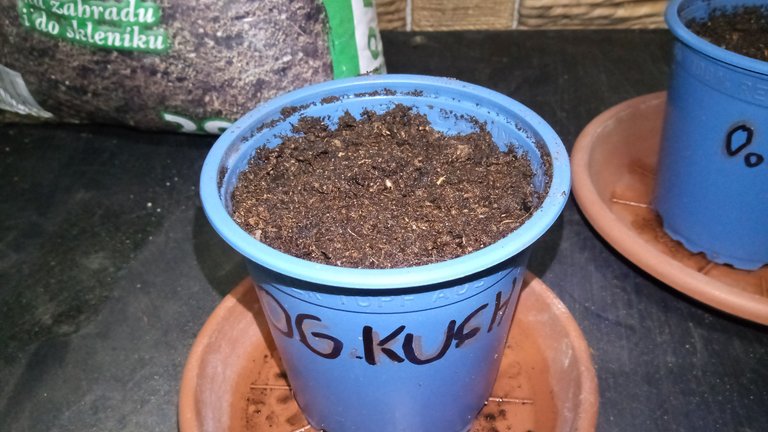 So I'm planted and now a little tour of the flowers I photographed today in a container. They are already in the 6th week of flowering .
Takže zasazeno mám a teď malá prohlídka květin co jsem dnes fotil v kontejneru . Už jsou v 6 týdnu květu .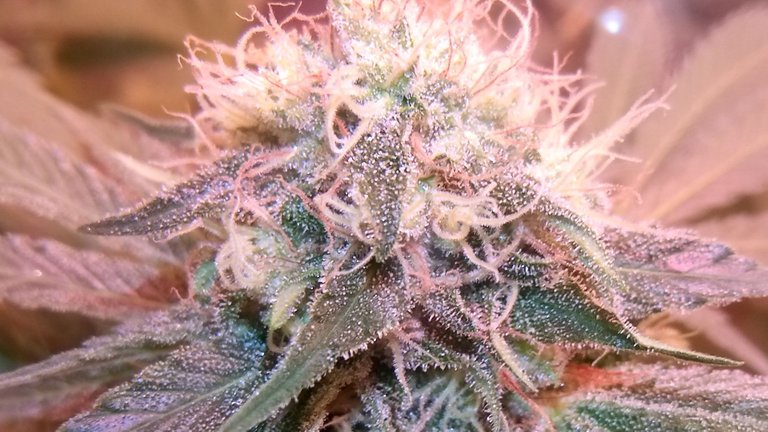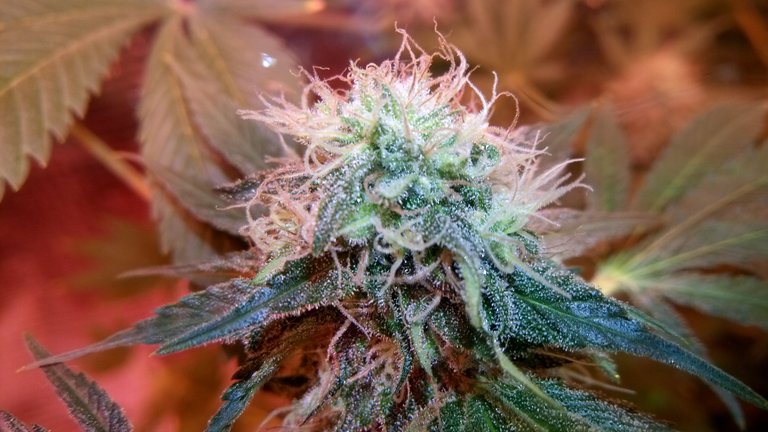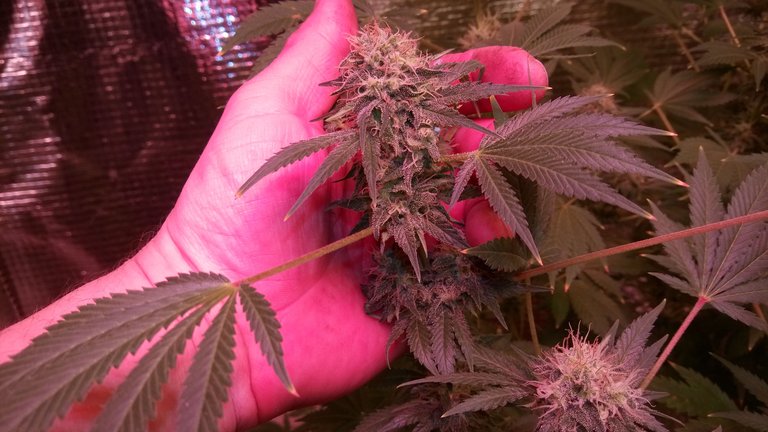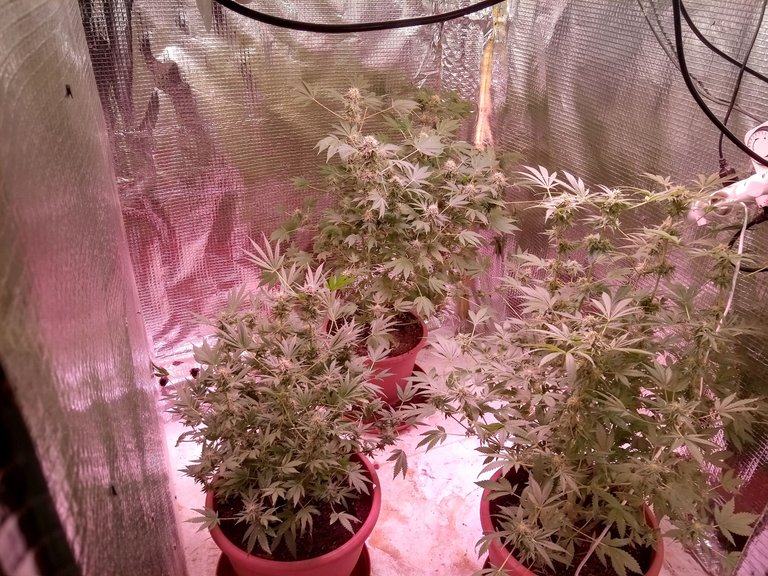 Only for the sake of interest, seeds can be sold in the Czech Republic, CZechia, but only as collectibles 🤔 🤣 💩. I can't even imagine it without ointments and other products. I help the master with ointment who has health problems and it doesn't work from the pharmacy. But home is home.
Jen pro zajímavost semínka se v české republice , CZechia , můžou prodávat , ale jen jako sběratelské předměty 🤔 🤣 💩 . Bez mastí a jiných výrobků si to neumím ani představit . Já s mastí pomáhám pánovi co má zdravotní potíže a z lékárny to nefunguje . Ale domácí je domácí .
Google translate
EN - All seeds are sold sealed in original packaging, for collectors', archives and ethnobotanical purposes. By breaking the packaging or germinating seeds, you can commit a crime. Illicit production of narcotic and psychotropic substances, for which the seller bears no responsibility. As a society, we are against the misuse of any illicit substances or substances which are manifestly harmful to human health and mind. No plant with a THC content of more than 0.3% is permitted.
According to § 283 - § 287, the cultivation of marijuana is illegal and by violating this law you risk imprisonment for the following sections:
Illicit production and other handling of narcotic drugs, psychotropic substances and poisons
Illegal cultivation of plants containing narcotic or psychotropic substances
Storage of narcotic and psychotropic substances and poison
Production and possession of an object for the illicit manufacture of narcotic and psychotropic substances and poison
Spread of drug addiction
CZ - Upozornění prodejce :
Veškerá semena jsou prodávána zapečetěna v originálních obalech, pro sběratelské, archivní a etnobotanické účely. Porušením obalu či naklíčením semen se můžete dopustit trestného činu. Nedovolená výroba omamné a psychotropní látky, za což prodejce nenese žádnou odpovědnost. Jako společnost jsme proti zneužívání jakýchkoliv nedovolených látek či látek evidentně poškozujících lidské zdraví a mysl. Ani jedna rostlina s obsahem THC více jak 0,3% není povolena.
Podle § 283 - § 287 je pěstování marihuany nezákonné a porušením tohoto zákona Vám hrozí tresty odnětí svobody za paragrafy :
Nedovolená výroba a jiné nakládání s omamnými a psychotropními látkami a s jedy
Nedovolené pěstování rostlin obsahujících omamnou nebo psychotropní látku
Přechovávání omamné a psychotropní látky a jedu
Výroba a držení předmětu k nedovolené výrobě omamné a psychotropní látky a jedu
Šíření toxikomanie
---
---