42021 - NFT AUCTION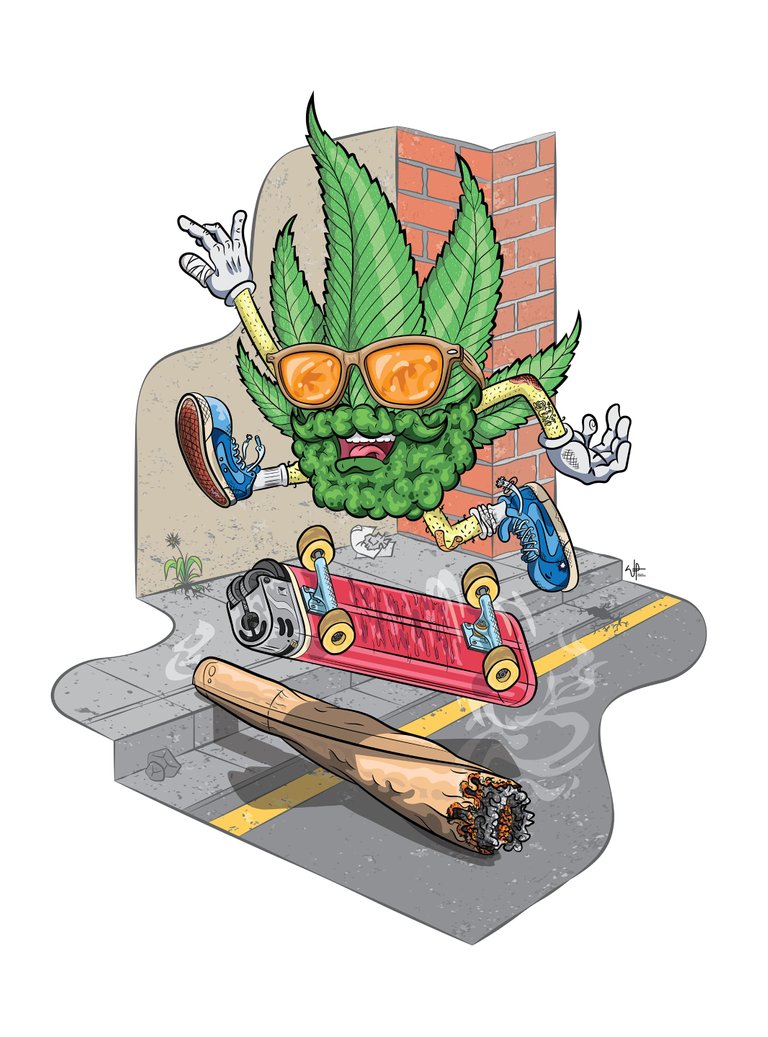 NFT art at www.opensea.io - © William Fuenmayor 2021
---
TITLE:
402021
---
DESCRIPTION:
"42021" as for April 20th, 2021 to celebrate the non official international day of smoking cannabis. It's a humanized cannabis leaf with flower-beard performing a kickflip with its lighter-board over a smoky fresh rolled joint. Wtf.
Check out more details of this illustration at @themonkeyzuelans blog post.
---
TECHNICAL SPECS:
Format: PNG (White background)
Proportion: 4:5
Dimmensions: 12500 x 16875 px
Resolution: 300 ppi
Weigth: 10.8 mb
---
DEVELOPMENT:
Technique: Analogic illustratión / Digital Illustration / Vectorization
Software: Adobe Illustrator
Time: ~ 40 hours
Date: April, 2021.
---
EXTERNAL RESOURCES:
---
LINKS:
---
If you're interested in purchasing or making an offer for this artwork you can go directly to the OpenSea item link.

Or either explore a bit my OpenSea profile link looking for anything that gets your attention to buy or make an offer.

Also, if you're thinking on a custom artwork, bring it on! I'm always down to take commisions.
---
Please do not forget to check out my other social accounts:
This is the Hive account that I share with my girlfriend where we constantly post really cool stuff about photography, anecdotes, plants, personal life and creative stuffs:
@themonkeyzuelans
My "personal" Instagram is full of photography, design, random things, creative stuffs and not much selfies, but everything curated carefully to make sure it is on point. I'll promote my NFTs here too:
https://www.instagram.com/williamfuenmayor_/
In Twitter I usually post in spanish because it is kind of my 'thoughts drainer' but is where I'll be promoting my NFTs along with my Instagram:
https://twitter.com/wfuenmayor4
When you find me there, please let me know you come from Hive so I can check your profiles out 😁
---
All the links has been left exposed so you can know exactly where it's going to take you.
---
---
---