Grow Update: Getting ready to send clones outside for the season.
Hello everybody, thank you for stopping by to check on my update.
I haven't been posting as much as I would like because I just haven't had too much to talk about. Hash making is getting frustrating lately. Okay, so maybe not the hashmaking itself but definitely the market. My intention was to use my grow to phenohunt genetics that growers can use to grow plants that are way more likely to produce hash than most common strains. This isn't a slight against most strains, but most breeders are just not breeding for a plant to produce hash.
Ideally, I find growers to work with that want me to wash their material for them. I provide the clones and they give me the material at the end to wash. Standard costs of this service is 30% of the final product. Two years ago, my grower had a seemingly unending supply of great material that made great rosin. My expectation this year was that it would be even better. The grower gave me a list of strains available to him as clones to grow and I told him the ones that had the best hash genetics, and he must have crumbled up that piece of paper and threw it away because he didnt take my advice at all.
Fast forward to the fall season. The grower only takes small samples from each of his strains, even ones I told him were not worth washing. Leaf Septoria has decimated most of his grow and it clearly effected the quality of the material I was given to work with. At the end of the process, I didn't have nearly as much material as I expected to have, he never grew most of the plants I wanted for hash, and what I was given was largely (50%) unsellable as a final product. I knew this past season was going to be a test grow, but damn.
It's not his fault I was counting on that working out, it is my fault for thinking that he was the only grower I had time to work with.
So I had to change my strategy. I am working on partnering with as many growers as I can to keep a continuous flow of material. Worst-case scenario I buy a couple freezers in the fall and the growers may have to use some extra freezer space and I get to it when I'm able. This year, I have 3 different growers that will be growing a majority of their plants from my genetic stockade and I will be washing most of that material at the end of the season.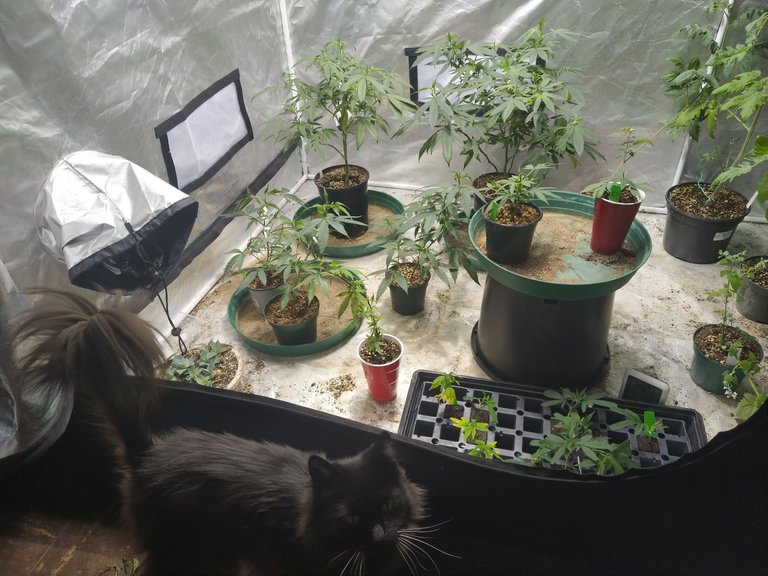 Currently, I have the following strains at my disposal that I will be sending outside this season.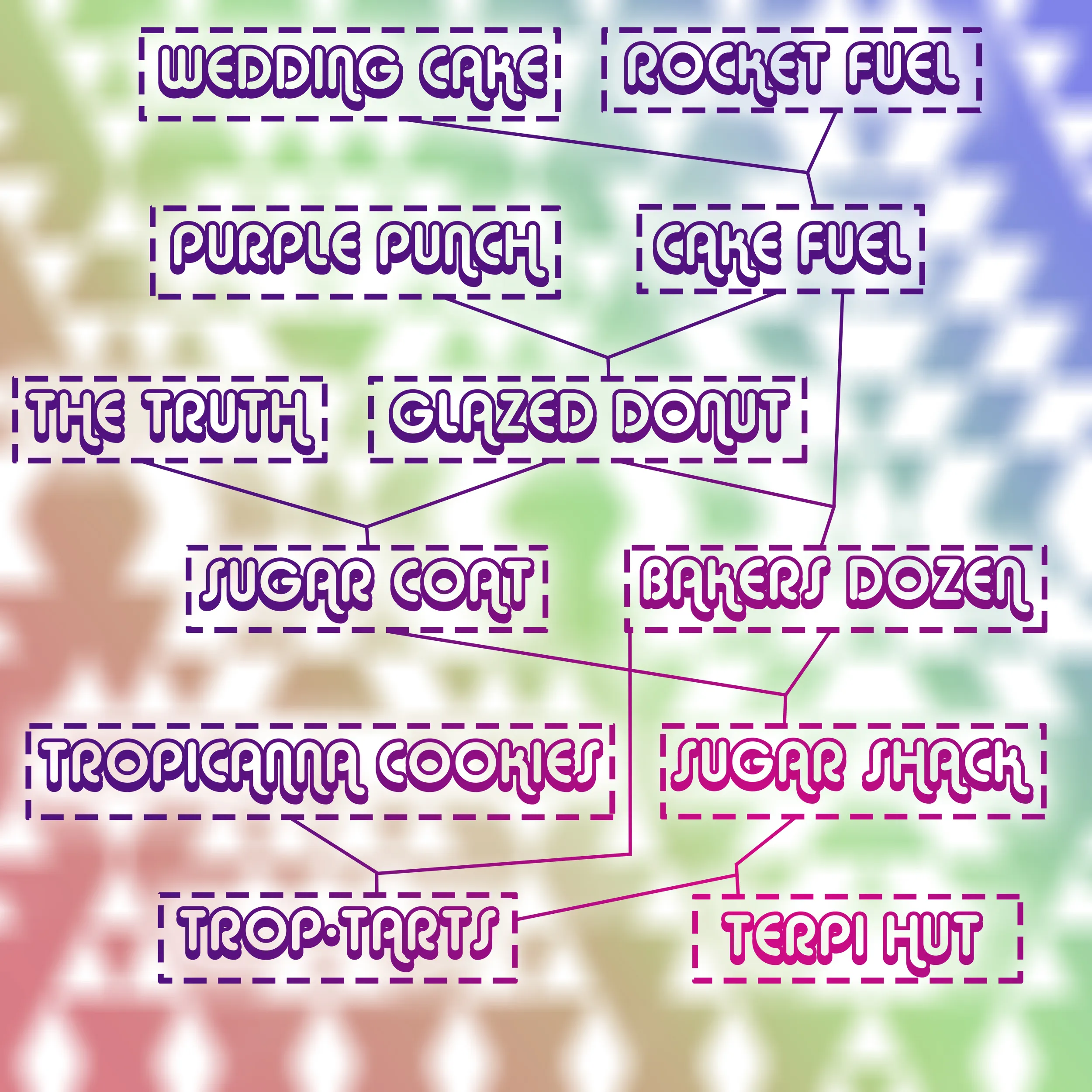 What's Next?
Once my clones get kicked outside I will be left with a large space to phenohunt. I will use this opportunity to deep clean my tent in a way that I haven't in a while. From there, I will be popping a pack of "Jomo" which is a Sugar Shack x GMO cross. The Sugar Shack cut used in breeding is specificlaly one that is great for hash that has the "weakneck" trait and a high trichome head to stalk ratio.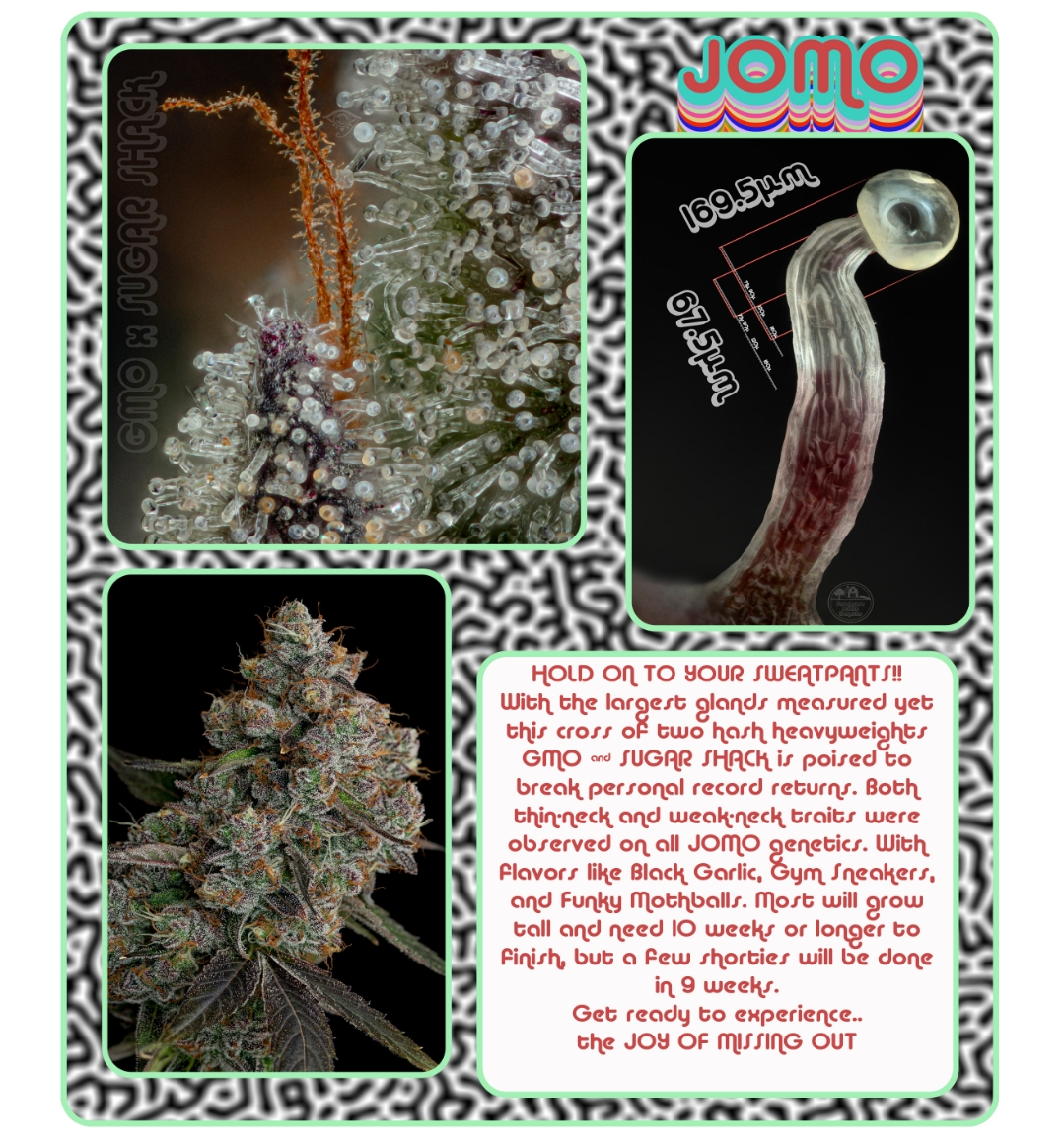 In reading information on the strain, most will finish in 10 weeks but there are 9 weekers to be found. Hopefully I find the early finisher because I am looking for something that will finish in time to grow where I am. Once I find "the winner" I will be setting up a pheno hunt for another strain that is bred for Hash Rosin.
Grape Cream Cake F2 Just keeps popping up on my instagram feed. Sometimes, when strains don't go away, especially among the "heady bois" you gotta take notice. This thing is so frosty and, from what I hear, makes awesome rosin with a fruity flavor some people love.
Ideally, after a season of outdoor growing and washing, I will be able to identify the strains that I should keep in the stable while upgrading it overall with cuts from JOMO and Grape Cream Cake F2. along with that, I should be able to win over some growers after showing them the great tasting a great producing strains they have to choose from.
I really hope this hard work pays off.
Posted using WeedCash Network
---
---