Practicing Nose Slide at the Ledge - Satelite Skatepark
Desde que empecé a hacer noseslide nunca deje de practicarlo en todas partes, con el tiempo lo mejore a un grado de hacerlo tanto en cajón y en tubo.
---
Since I started doing noseslide I never stopped practicing it everywhere, over time I improved it to a degree of doing it both on ledge and handrail.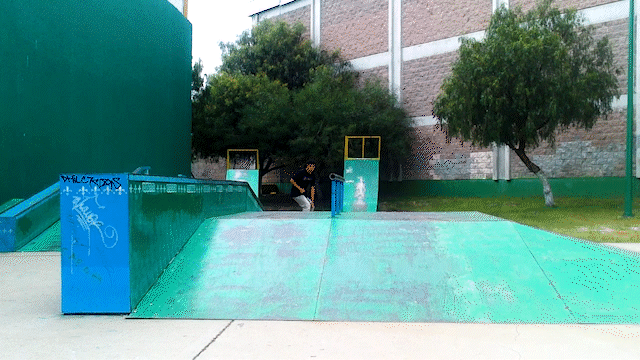 Encontré este video de la primera vez que lo hice en el cajon a desnivel de la deportiva de satelite e incluso al dia de hoy sigo disfrutando hacerlo cada que puedo.
---
I found this video of the first time I did it in the funbox of the satellite skatepark and even to this day I still enjoy doing it whenever I can.
#skateboarding #stoken #skatehive #mexico #keepskating
(Unsupported https://odysee.com/$/embed/noseslide/044a2e9064bf19fa8d02b52663b7cb3ecd22dd44?r=CFkpBwRDDzyMrPERsiDzVjsE98LHNCnu)
---
Find me Here:

---

Join to Skate Hive, post your videos and earn crypto Sell or trade your Hive earned tokens in Binance Join to Skate Hive Discord Server Earn Crypto by your content in Odysee

---

---

Join the Stoken/Skatehive Discord

---

What STOKEN plans to bring to Hive 🍯

Unique name, and meme-ified branding that will stand out above the hard to find Hive brand.

Real world events tied to web3 content creation.

Attracting non crypto content creators, into web 3.0

Exciting content to bring in non crypto audience.

Focus on onboarding large, existing communities i.e: Reddit skateboarding: 385k members, and Redbull: 10 million YouTube subscribers.

NFTs. Plans include real world utility, fund raising, and future gamification.
DTF ( Decentralized Token Fund )

Stoken DAO: Decentralized voting system to allow the community to sponsor athletes, content creators, influencers, and real world events.

A new token for you to earn for doing Hive stuff!

Possibility of future airdrop of governance tokens. 


---
---
---