[Witness Update #13] Major Onboarding Campaign / Contest / Curation Trail.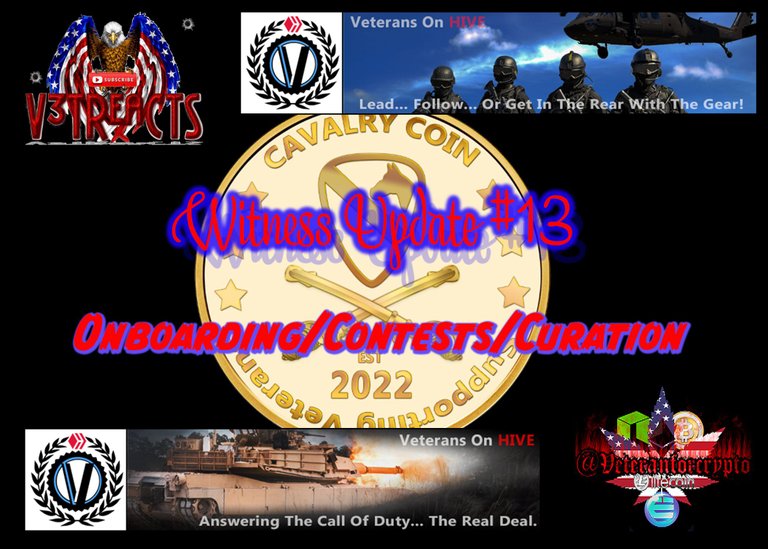 Designed by @veteranforcrypto

💪Onboarding Campaign / Contests / Curation Trail.💪
🚀Onboarding🚀
(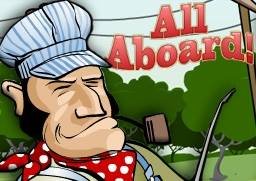 Does the photo say it all here to the left? We are heading a MAJOR onboarding campaign to HIVE, as I mentioned in an earlier post I am a music reactor on YouTube and I am followed by almost 8K subscribers which can be seen by clicking the link in my Biography. This is where I take Veterans on Hive to I higher audience and get new people flowing into the community.
There will be an episode geared only towards Hive, Veterans on Hive, Cavalry Coin, Our vision for the project, as well small delegations to get new members started and they are on their feet. I am also goin to be adding on onboarding barcode to my live streams. At time of posting 3 people have been onboarded just through word of mouth on Discord. We are also adding automatic upvotes for Voters of this witness (Veterans on Hive) to get the Hive Power up to where it needs to be for good upvotes.
As each of the new on boarders have gotten their foot in the door the delegation will be brought back to the witness for HP. Along with the onboarding the promotion
#vetsupport
&
#veteran
tags and the fact that they are there and both are monitored by
@inthenow
@enginewitty
&
@veteranforcrypto
for upvoting and knowing who are using the tags for upcoming contests 😜. As well we everyone on hive to know that they are welcome veteran or not in our Discord server these servers are also monitored for a daily curation list that will be publish here from the witness.

💲Contests💲


Well the description says it all and we got a lot of ideas a lot of talks to be had but we have a good idea what we want the first contest to be and it was a splinter of a decision with all the good ideas we have. So there future security on contest with an arrangement of prizes if our plans go according. We aren't thinking conventionally either so hopefully you are ready for ideas outside the box twists and most importantly having some community fun. Again using the above mentioned hashtag will be where the entries will be monitored plus the ways to enter etc, details like that will have to come out when we secure our first idea, and see if its possible to make happen ASAP time will tell. Keep an eye out across the board between the above mentioned accounts for details as well we are the ones watching and spreading the love geared towards the community Veterans on Hive are building.




💲Curation Trail✅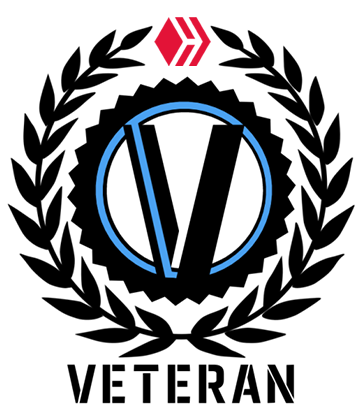 One big goal that we have for the Veterans on Hive and the
#vetsupport
'ers is a good curation trail, and that has been one thing people aren't realizing is that
@veteranforcrypto
is already a curation trail all you need to do is follow it the more that the witness grows the better the rewards will be for the community.
Right now everyone who uses the tags
#veterans
&
#vetsupport
are added to the list for 1 post a day upvote and 7 posts a week. As we get bigger this consistently can change and will be more, most importantly the curation vote percentage is manually on hive blocks and monitored as well with Hive Vote.
And to make it even easier there is a discord we have that we like to have discussions and would like to have an open and friendly community. No secrets, No closed doors true transparency like blockchain should be, not just when its convenient. We have many options to get involved with the project such as Delegations, Donations, CAV Token purchases and ALL proceeds are used towards Veterans in situations close by at first to visons of bigger things for homelessness.

Vote For Our Veteran Witnesses: enginewitty | veteranforcrypto | inthenow
Interested in Delegating to the Veterans on Hive Witness/Curation Trail See Below 💪😎🤘
Thanks for the consideration either way we appreciate it.
Thank you for Reading
Check Our close communities below!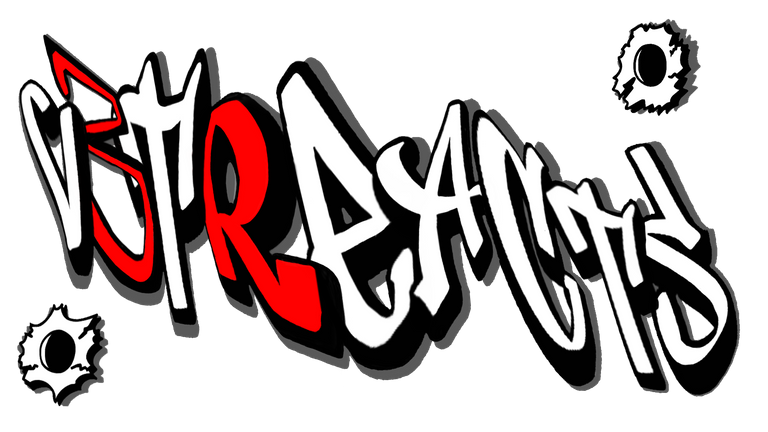 ---
---