My Hashkings Experience! Update #2 [+Giveaway] (GER/ENG)


---
Es wird spannend...
Sofern man die Preise von BUDS in letzter Zeit im Blick hatte, sollte einem aufgefallen sein, dass sich der Preis in den letzten Tagen quasi verdoppelte.
Ich nehme an, dass wurde durch den Wasserkönig von Hashkings ausgelöst, aber ich hinterfrage es nicht weiter, sondern freue mich für Liuke und das Spiel.
Hoffen wir, dass sich dieser Aufwärtstrend auch in der Spielerzahl niederschlägt und vor allem anhält. Ich drücke die Daumen!
It's getting exciting...
If you've been keeping an eye on BUDS prices lately, you should have noticed that the price has basically doubled in the last few days.
I assume that was triggered by the water king of hashkings, but I'm not questioning it any further, just happy for Liuke and the game.
Let's hope that this upward trend is also reflected in the number of players and, above all, that it continues. I'm keeping my fingers crossed!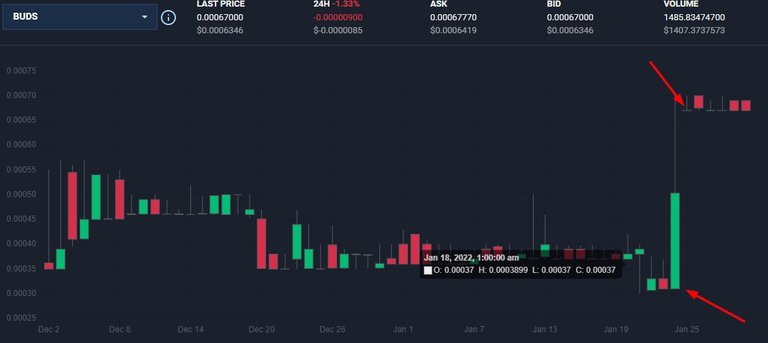 Auch ich habe nicht geschlafen, sondern weiter fleißig gekauft, gestaked, geraidet, angebaut und geernet.
Also hier mein Update vom 30.01.2022, knapp 3 Wochen nach Spielstart.
I haven't been sleeping either, but have also been busy buying, staking, planting, watering and harvesting.
So here is my update from 30.01.2022, almost 3 weeks after the start of the game.

Update #1, 9 days ago

Update #2, today

---
Das Anbauen von Gras zahlt sich auch virtuell aus, obwohl ich natürlich auch nichts gegen so eine Anzahl BUDS Zuhause hätte...
Ich habe einen Afghanistan Plot für 30 Hive gekauft...ziemlich teuer, wird aber langfristig egal sein.
Die gekauften MOTA sind alle auf Plots gestaked, damit ich wöchentlich Samen für diese per Airdrop bekomme:
Growing Weed also pays off virtually, although of course I wouldn't mind having a number of BUDS like that at home....
I bought one Afghanistan plot for 30 Hive...quite expensive but it won't matter in the long run.

The MOTA I bought are all staked on plots, so I get seeds for those airdropped weekly: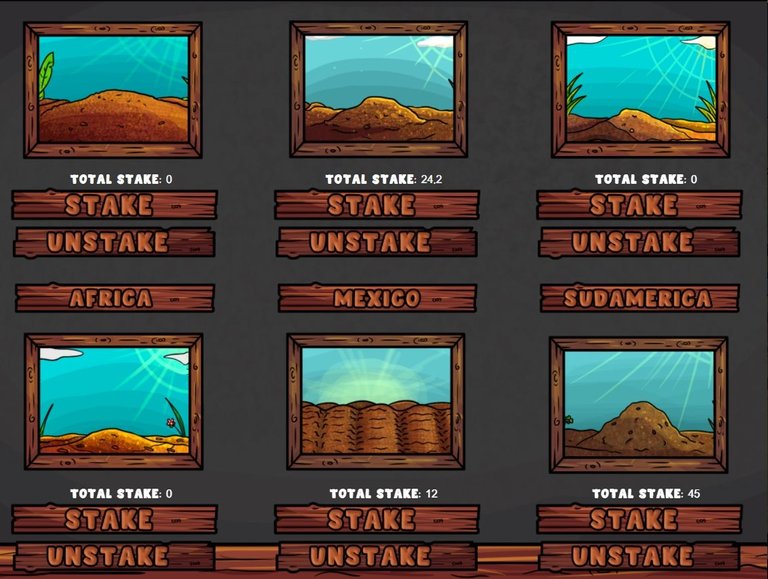 ---
An den Avataren hat sich zwischenzeitlich nichts verändert. Geforged ist weiterhin nur mein Legendary Avatar, welchen ich 2x in HKAvatar Packs gefunden hatte.
Alle Avatare schicke ich täglich zu den Raids, um ein paar BUDS abzustauben.
Die übrigen 5 Packs liegen auch weiterhin für nur 199 Hive das Stück auf der Engine bereit für euch 😂
Nothing has changed for my avatars in the meantime. The only avatar that is forged is my Legendary Avatar, which I found twice in HKAvatar Packs.
I send all avatars to the raids every day to get a few BUDS.
The other 5 packs are still available on the engine for only 199 Hive each 😂.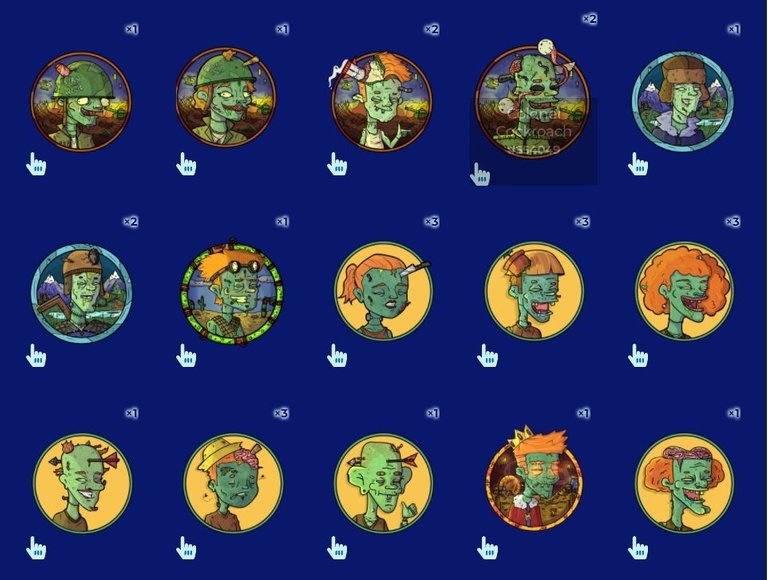 Gewinnspiel
Zu gewinnen gibt es leckere 100 BUDS!
Um mitzumachen, musst du nur mit dem Titel deines Lieblingssongs kommentieren, in dem Weed auf irgendeine Weise inhaltlich vorkommt.
Der/die Glückliche wird in einer Woche, dem 06.02.2022 per Zufall ausgelost und in den Kommentaren bekanntgegeben.
Falls du für weitere Gewinnspiele von mir getagged werden willst, gebe dazu bitte auch in den Kommentaren Bescheid.
Giveaway
You can win delicious 100 BUDS!
To enter, all you have to do is comment with the title of your favourite song that features weed in some way.
The lucky winner will be drawn at random in a week's time, 06.02.2022 and announced in the comments.
If you want to be tagged by me for other competitions, please let me know in the comments as well.

---
Danke fürs Lesen und bis zum nächsten Mal!
Thanks for reading and see you next time!
---
Hashkings Game: Hashkings
Splinterlands Game (with Referral): Splinterlands
---
---