Water Hash (Gumby) or how to get Nice Hash out of Trash aka Never threw away anything
Hello again to my Second Post in this Community,
Today I will let you know how to make easy Water Hash aka Gumby.

Gumby is an easy Way to turn everything besides the Buds of our Precious Plants into nice Hash.
At first you need to Collect all Leaves especially the Sugar Leaves and Trims of a Harvest and best let if Freeze a while in the Freezer. You can even throw Stems and Stuff into the Mix.
Best to buy a Set of Bubble Bags but this can also be done with all kinds of Meshs.
Things you need:
Trim, Leaves, Stems, etc. anmd if you want or have Buds of course
You can cut or shred the Pieces before filling into the Water
A Set of Bubble Bags
Much much Ice (I buy these at Supermarket)
At least one fitting Bucket (I usually use a bigger one for Water, Trim, Ice and put everything into the biggest Bag (220 Mircon)
Something to Stir the Stuff (some people tend to use a Mechanic Solution but I like to use a Metallic Stick and Stir by Hand)
--> If you stir by Hand it is better for not giving too much Green (Chlorophyl) to the Mix
First you have to put everything into one Bucket. It has to be a good Mix of Cold Water, Weed and Ice. Don´t put too much Water in it as you will have a harder Time to Seperate the Trichomes.
Then let it sit for a good while before you began the Process. The Key is the Temperature not the Stiring itself.
Than begin to Stirr the Mix and let it sit in between. After a few Minutes you can than go on and fill the whole Bucket into the second Bucket prepared with the other Mesh Bags.
Now you have to carefully lift the Bag out of the Bucket and Strain out the Rest Water - then begin to carefully wrap out the Trichomes on the bottom and sratch it off - best with a Spoon.
Now you can repeat the Process a few times until there is more or less no Trichomes coming out anymore.
Next Step is to give everything a good dry.
After a few Days it should be dry (Control of Mold is advised)
Now you have Nice cheap Water Hash aka Gumby.
What I like to do with that is Rolling a Temple Ball
You will need the following for that:
Dried Trichomes

A Baking Paper

A Glass Bottle or just a Jar

Hot Water (not too Hot as it can deform some of the Trichomes

Lay the Hash on the Baking Paper fold it and let the Warm Bottle sit on it a bit.

Now roll the Glass onto the Hash

In between you should ripp the Hash of the Paper roll it and fold it into the Paper again to Redo the Process a good couple of Times
In the End it should look like something similiar to these from my last Run.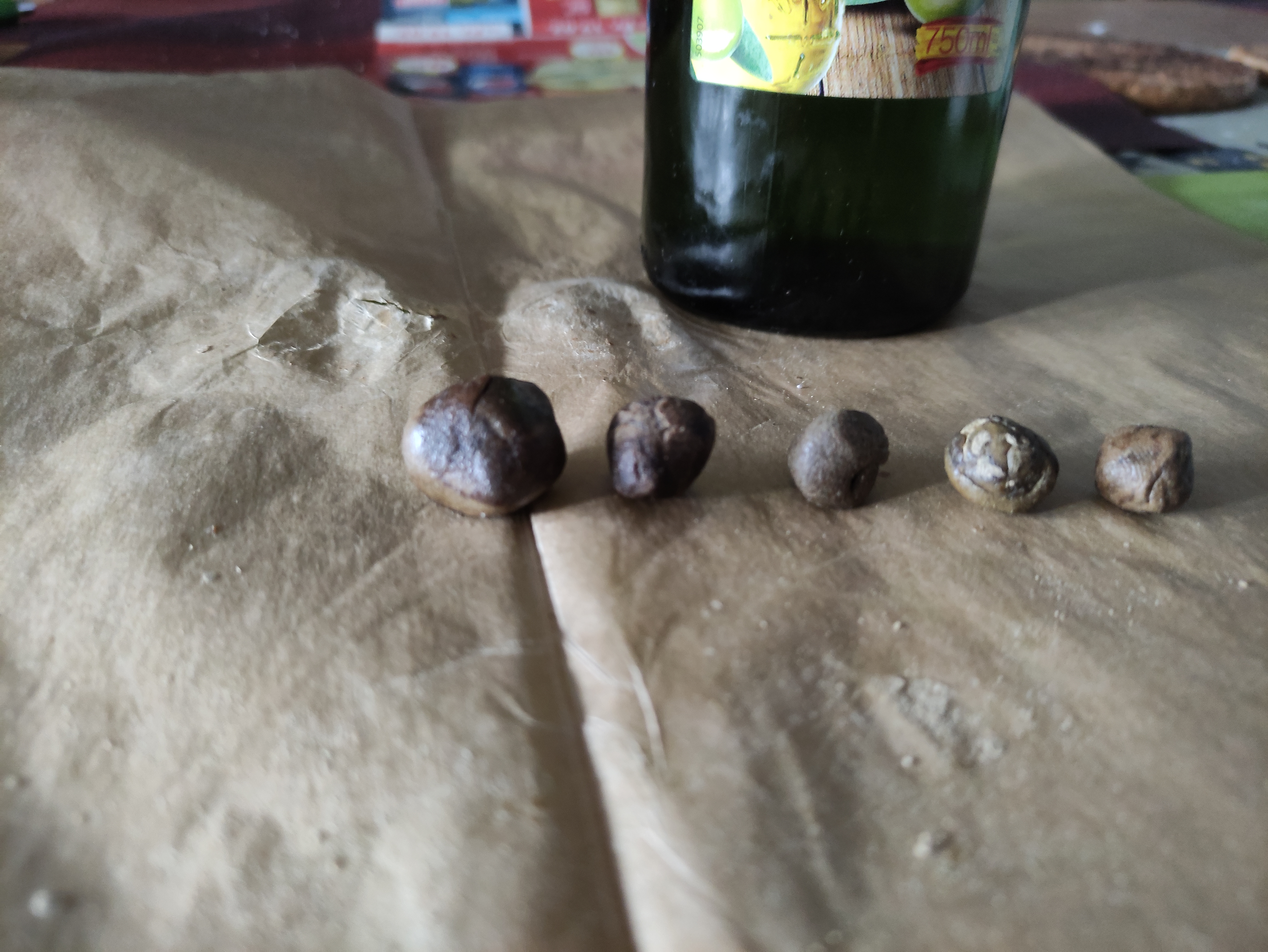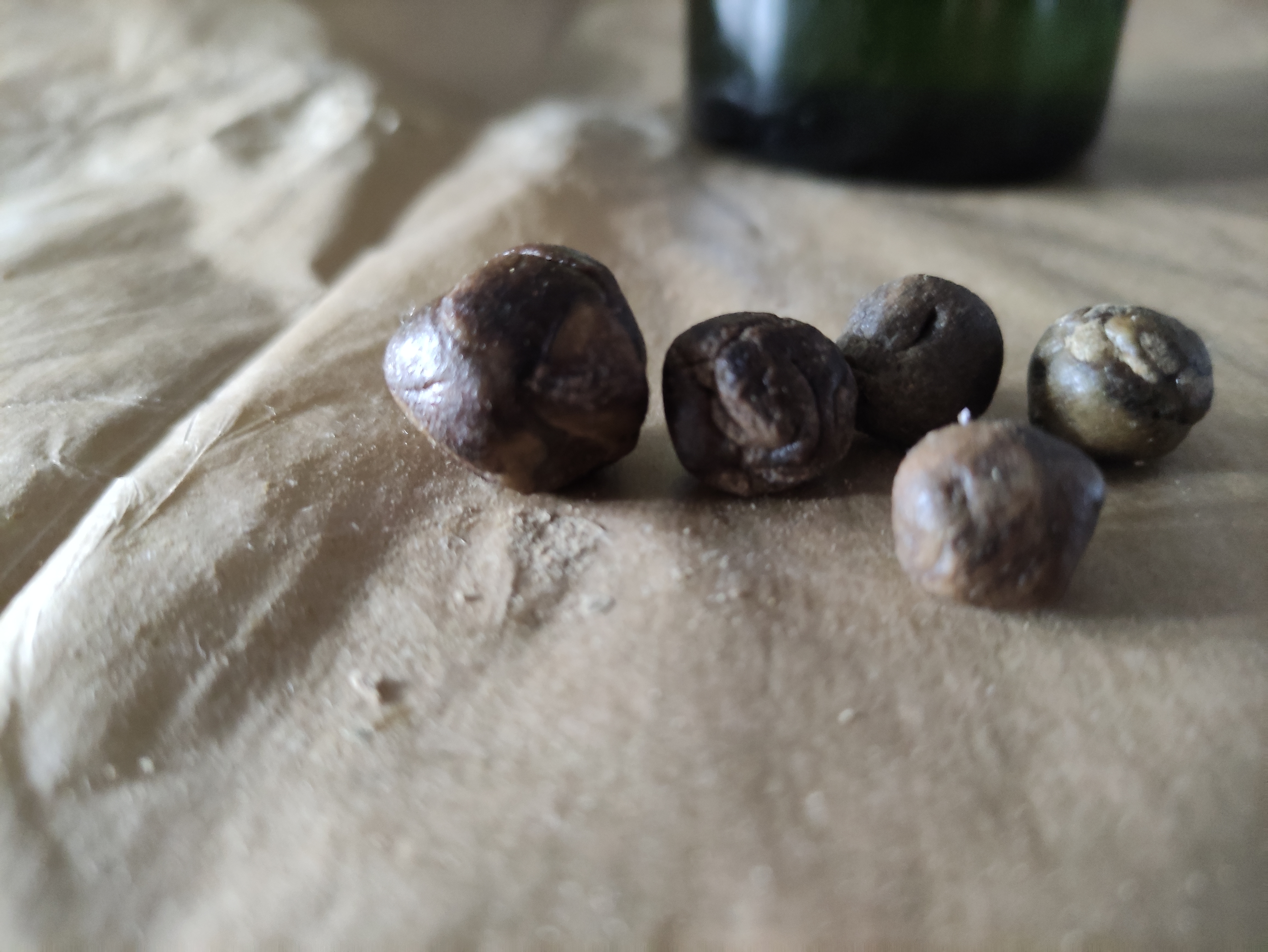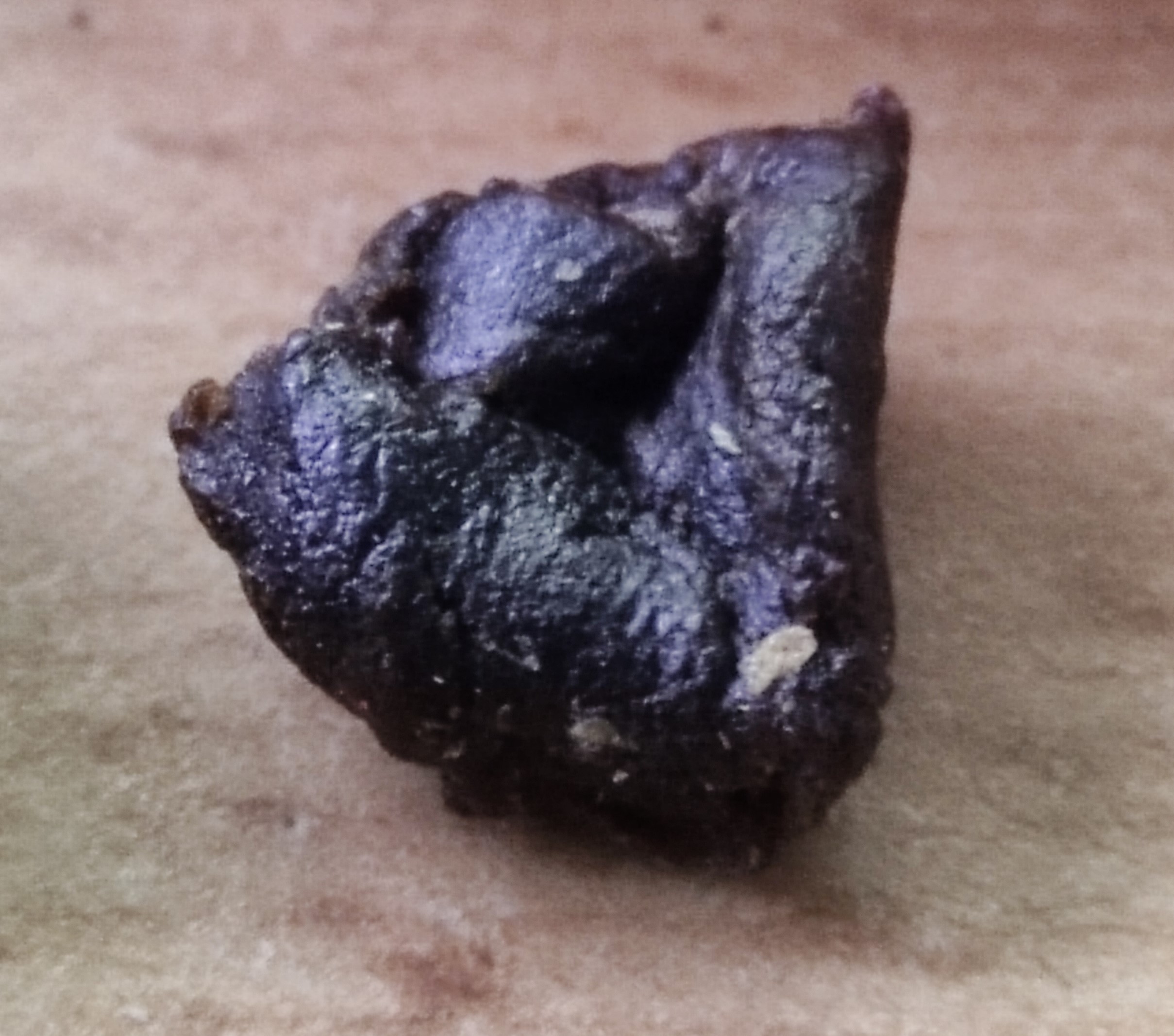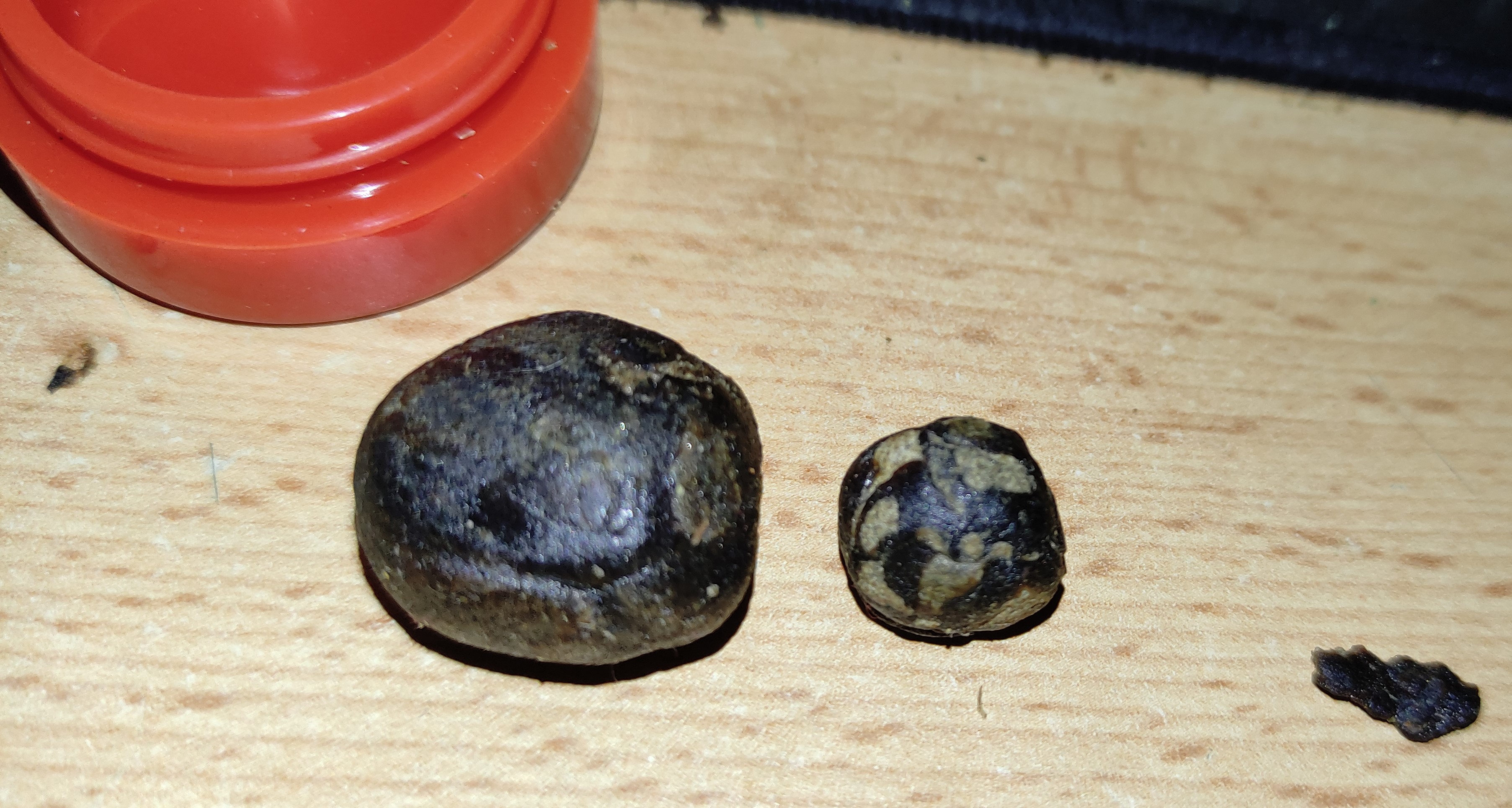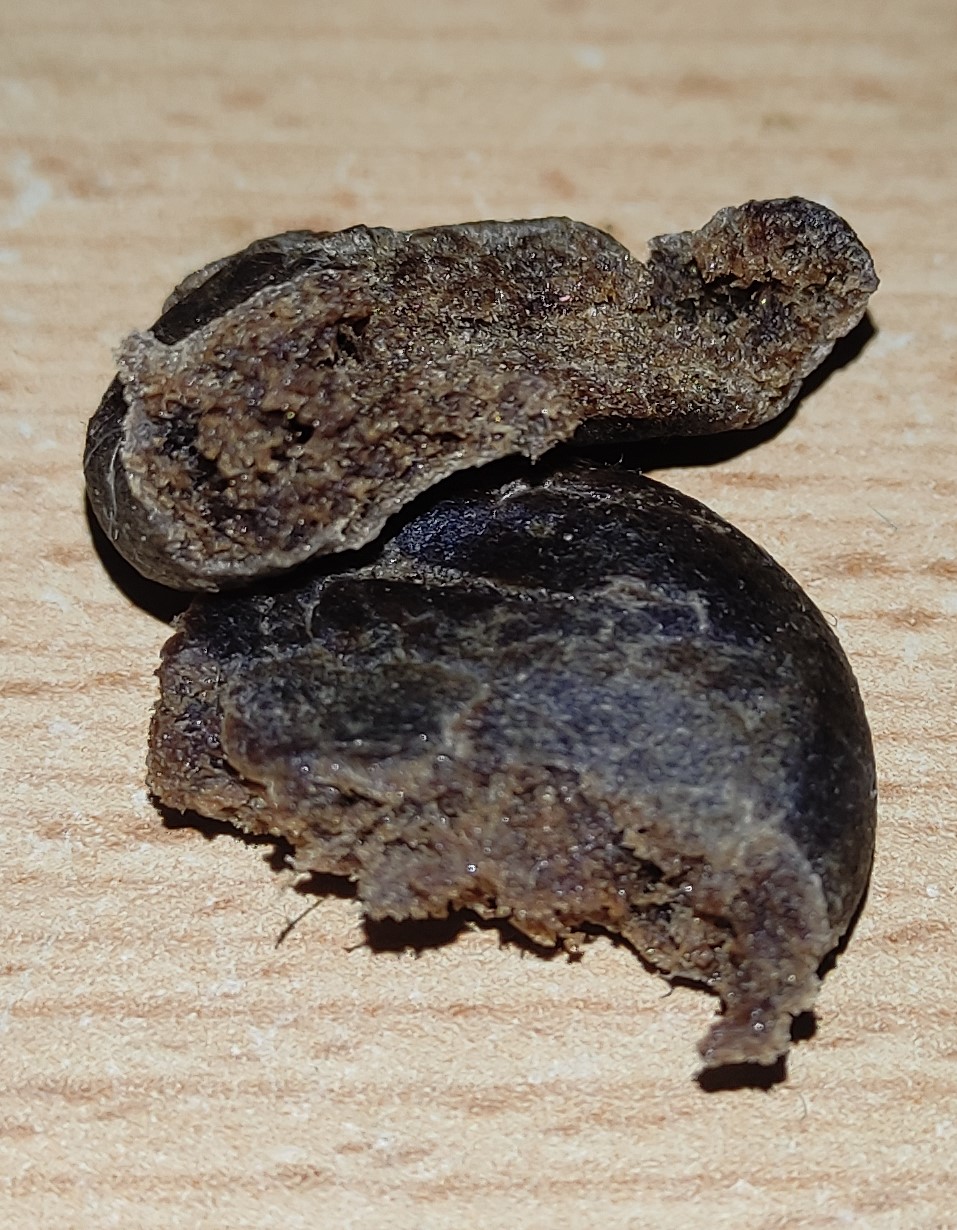 ---
Posted via weedcash.network
---
---