Looking forward to next Outdoor Season (by reviewing my last Spots)
Hello my fellow Weedlovers,
I just found this Community and wanted to share some of my thoughts about the upcoming Outdoorseason 2022.
I am growing for like 5 Years and had my first Outdoorsteps last Season. I do this because Outdoor grown has a really nice Flavour that can not be copied Indoors - also it is nice to spread risk as I am in an Illegal Country;)
Also it is very pleasing to see the Plants grow in Natural Enviroment. I think I have to admit that I do enjoy the free thrill that comes along with it a lot.
Are my Plants still there? How much did they grow? Did someone found them? Will I bee seen?
Last Year I had a Variety of different Strains that can be done Outdoors in European Climate
Frisian Dew [Nirvana Seeds] (really nice Taste and resistant to Mold and Cold)
KC 33 (really nice Taste and more or less fast)
Hollands Hope [Dutch Passion] (did not perform very well)
Red Mandarine Fast Version [Sweet Seeds] (fast and Nice Taste)
Baikal Express [Kalashnikov Seeds] (fast and resistand to Mold and Cold)
At first I recommend Google Maps to have a general Overview from your Local Area. Look for Areas that have Fields and Woods and are not to close to Humans for obvious Reasons ;) Best Options will be a Forest Clearing with at least like 50 Meters of no Trees. But as it is hard to find these Nowadays in modern Human Society you can try to be as close to that.
If you find something like this Path that will direct you to your Grow Operation it will probably work out good
Next crucial Step is to prepare the Spot(s). Have a look at the given Soil. Depending on giving Circumstances you will have to decide wether it is necessary to change Soil or not.
But in General it is most likely a good Idea to prep your Bag and carry some fresh new Soil to the Spots and give into each Hole.
You can also add some helping long term Nutrients like Mykhorhizza and Trichoderma for example.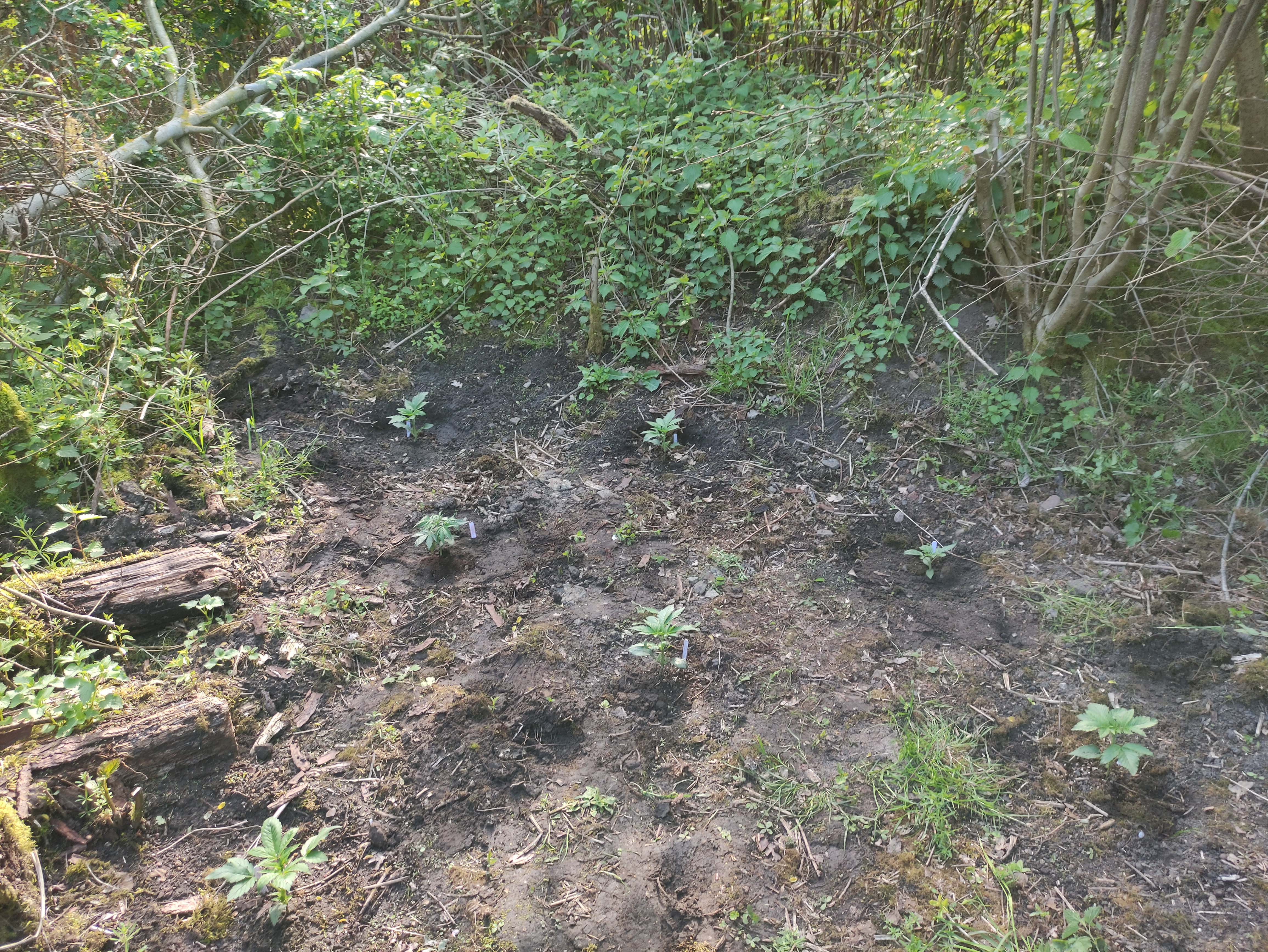 I later found out that I placed too much Plants too close to each other like in this Example. They stole Light to each other and 2 or 3 did not make it to the End.
Also my biggest Enemy on all Spots (I had 3) were Snails - So I really recommend a Snail....
(I could not find the correct English Term but it will look like this)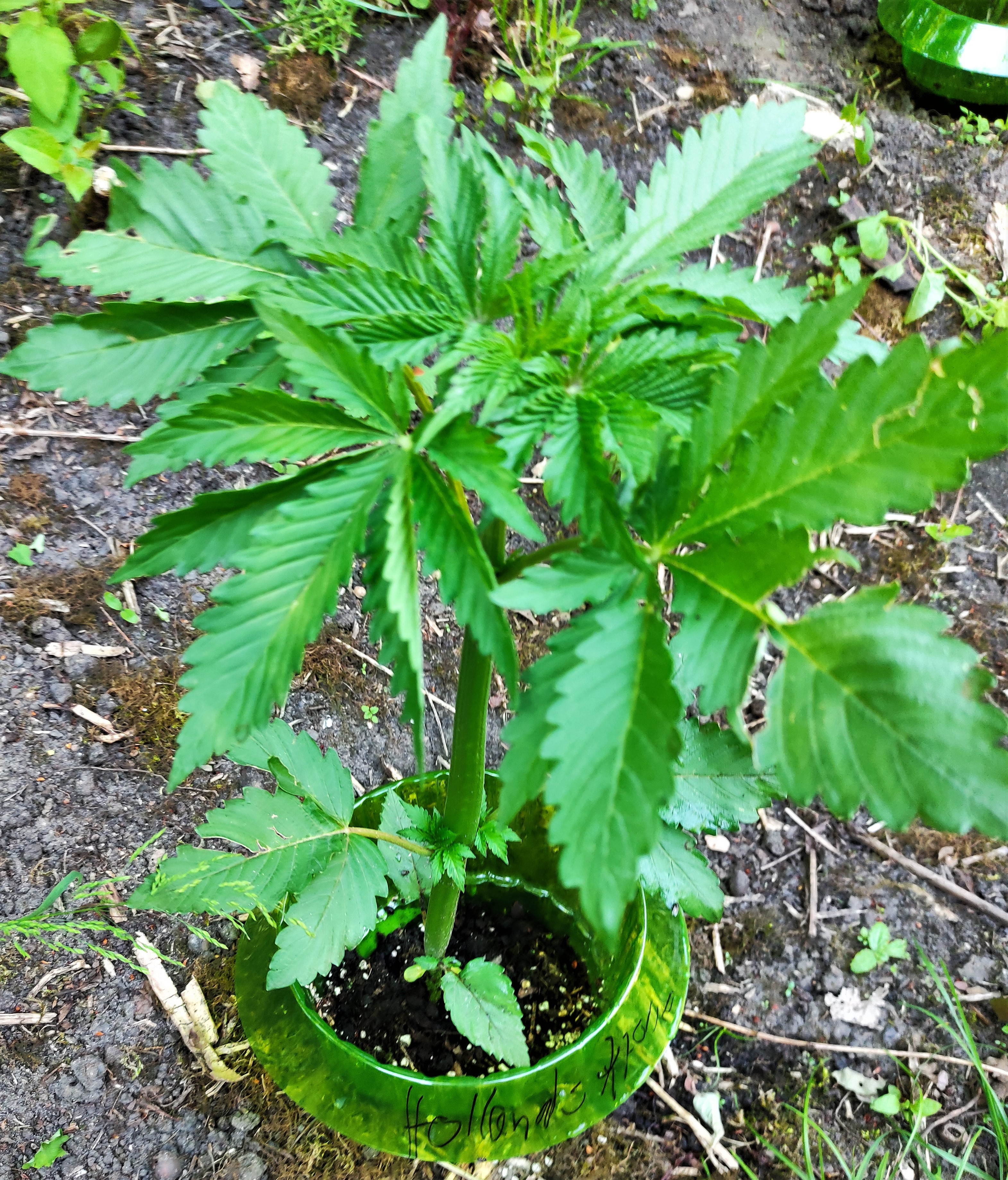 Otherwise fresh Plants can be gone within a Nightcycle
This one still made it even though I added the Anti Snail thing late
A feew Weeks later - same Plant a Frisian Dew from Nirvana Seeds.
So never give up a Plant as they are Natural Wonders and are hard to Kill ;)
Here is a Pic of my Main Spot which I had crowded too much I guess you can easily tell here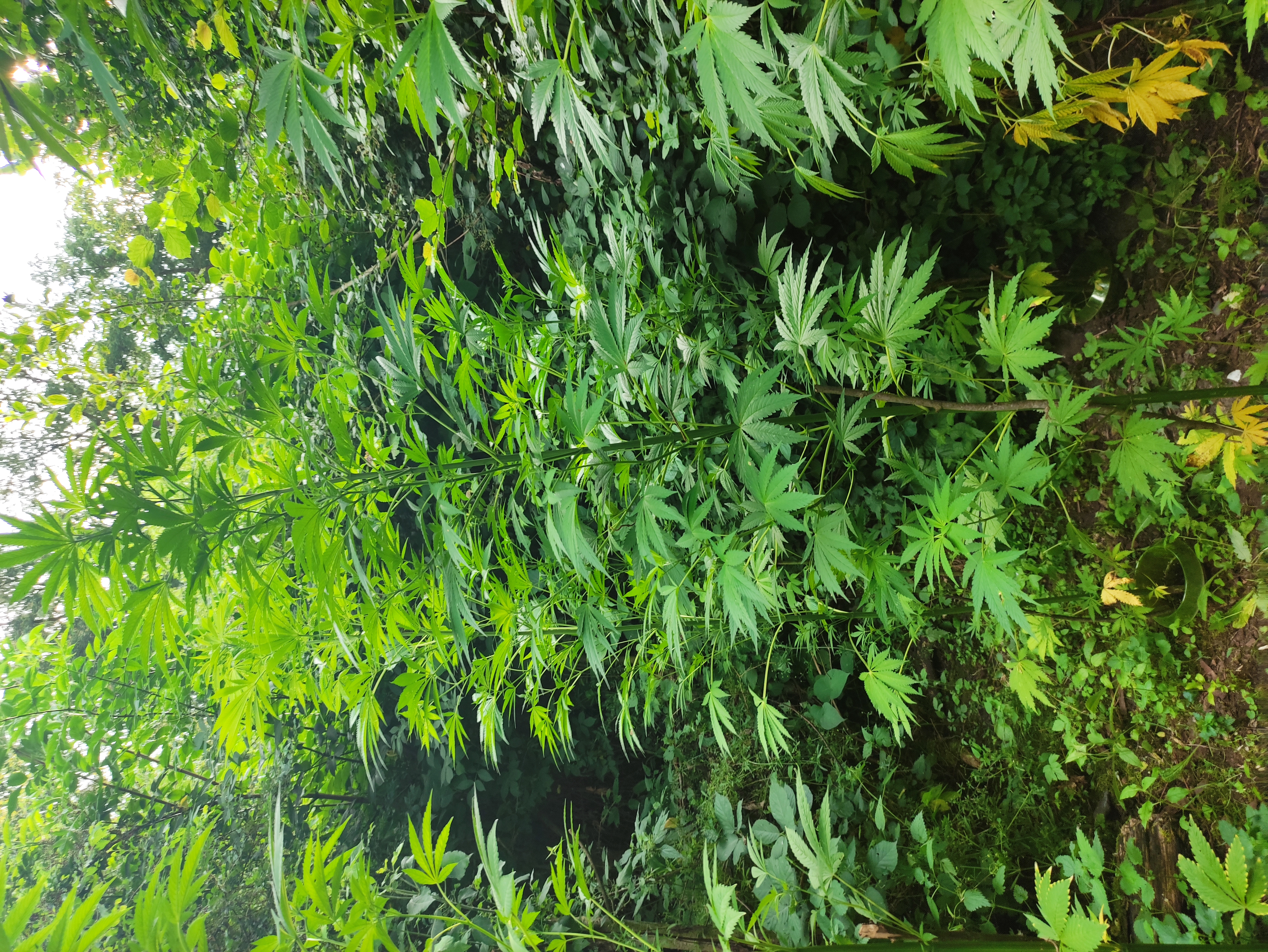 So for this Season I am thinking about having some Automatics as well so that I can harvest 2 Times in one Season.
What do you Guys think about growing Outdoors? I am looking forward to this Season and I do hope that I inspired some of you to follow me on the Journey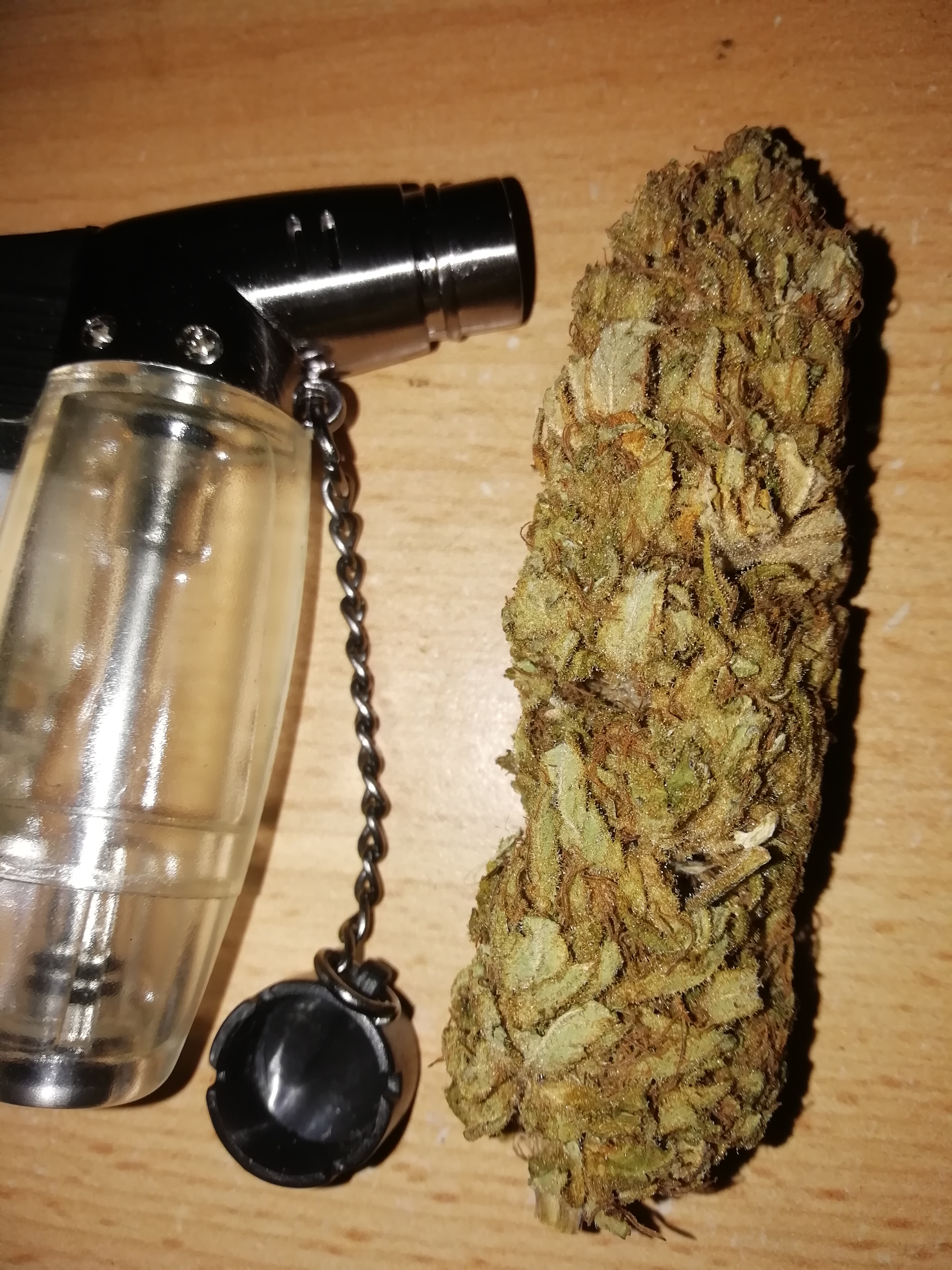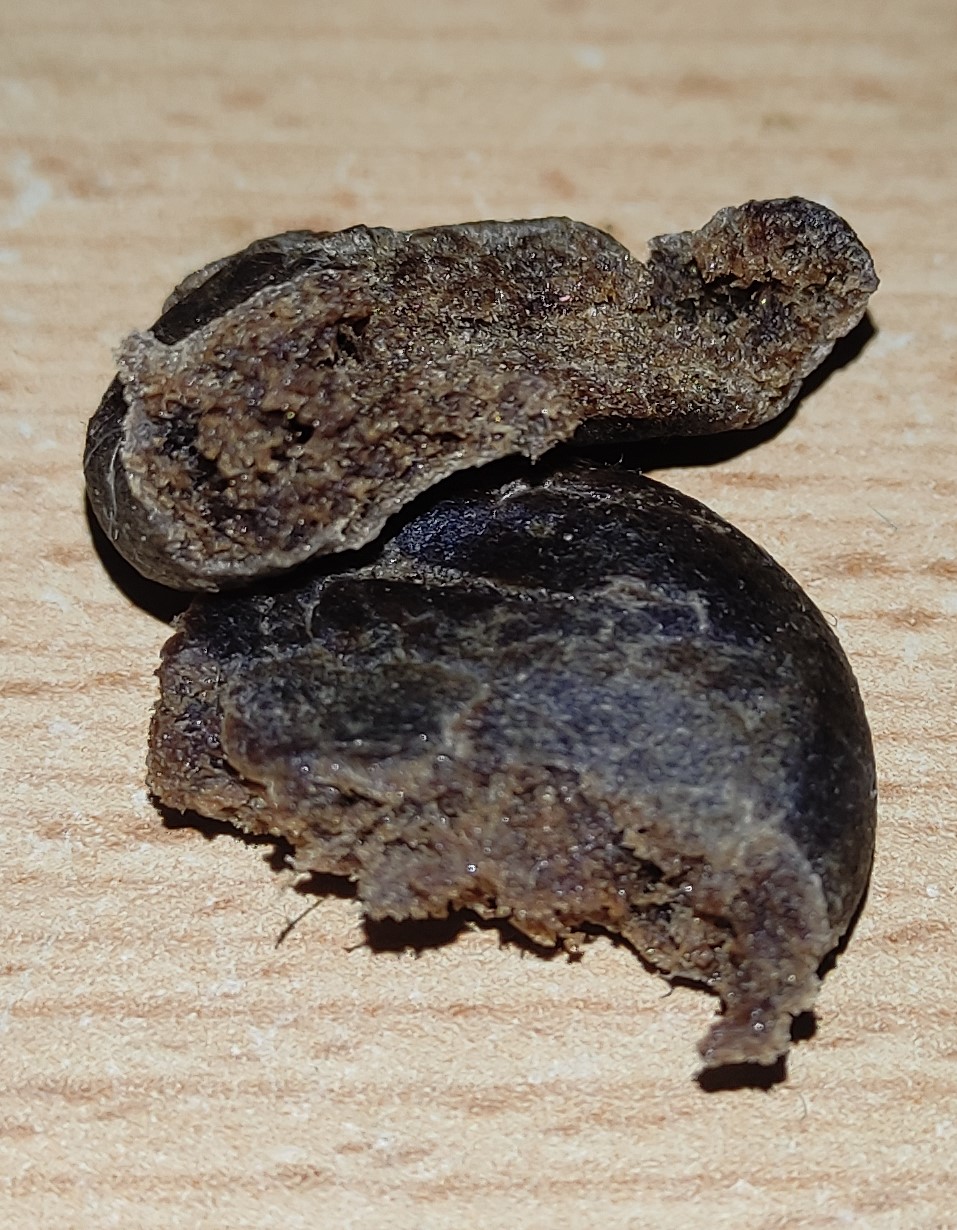 ---
Posted via weedcash.network
---
---