Road To Mythic: Did 16/25 For The First Time

Am actually happy right now, this weekend event was really challenging and I manage to pull out 16 wins in total out of 25 battles, I still cant believe it. I remembered I was able to do 14 wins 2 week ago but last week was so hard that I mange to get 10-11 wins. Someone even told me to have a good stand, I should probably derank before the week start and I will be able to win more but @copperpitch post discourage me from deranking and I put in the hope to see how this week will be and now am looking forward to some juicy reward i will be receiving soon. I still wont relent because am really eyeing the legendary pack, at least I should experience the joy in it.
Zombie Deck still doing wonders and reading other GU players strategic post is really helpful, it do boost your strategy and how to go about your games. Always play with deck you are use to, dont keep changing decks especially when playing your first 25 weekend battles because you might get confused with your strategy, when you get familiar with your deck, you get to know what to do with the cards you received and when to really play them.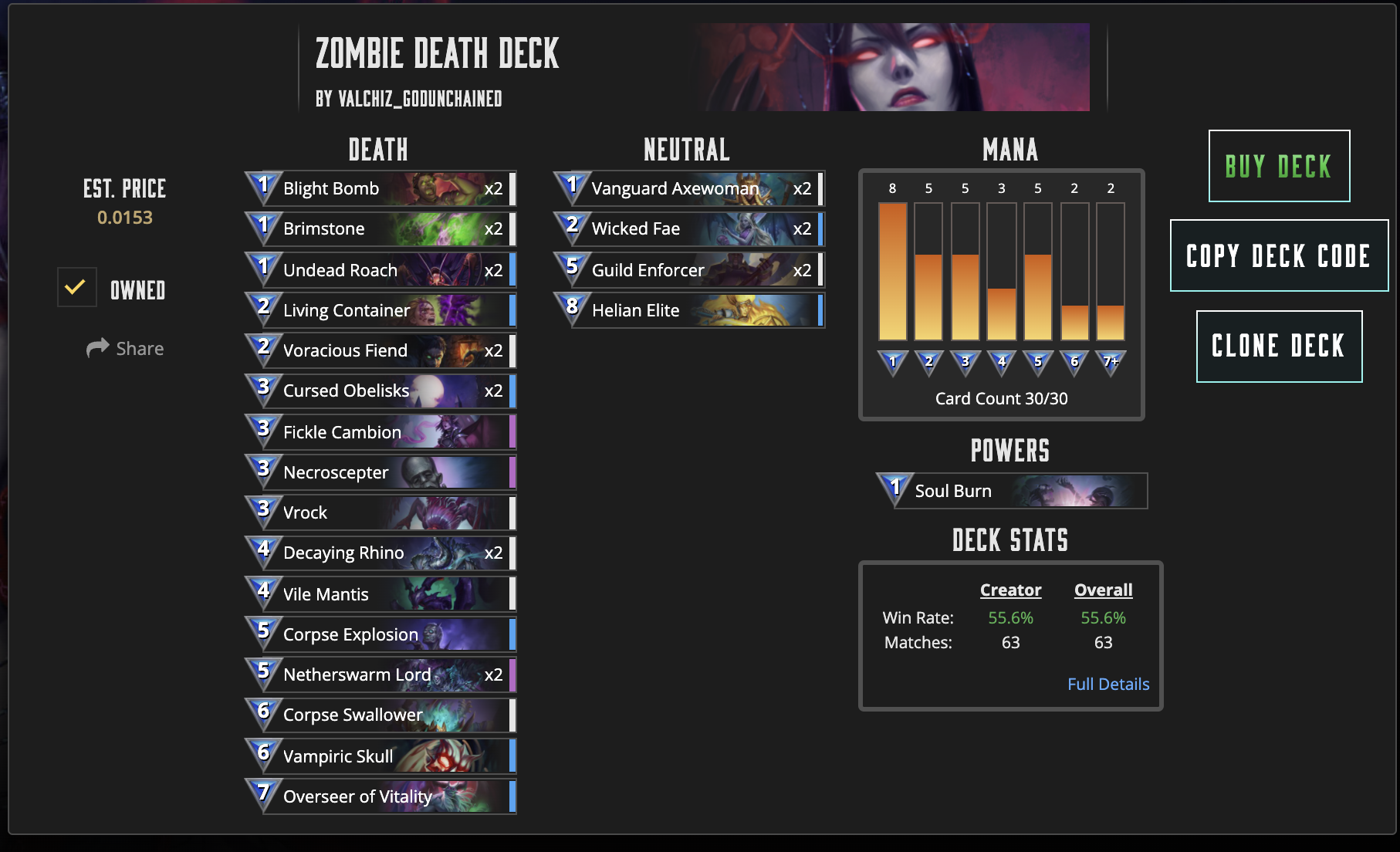 Deck code:
GU_1_1_CCcCCcCCbCCbIABIABHAFHAFCEtIBZIBZCDSCDSIADIADCEaIAJCDTIACIACBFQIAFICHICHIAKIAKHBECAgIBPCBj
If you are yet to try out the zombie war deck, you can hop into the zombie leech family and know how to make use of it. this deck is so good but people rarely make use of zombie death deck. they do have flaws too but if use well, you will love it.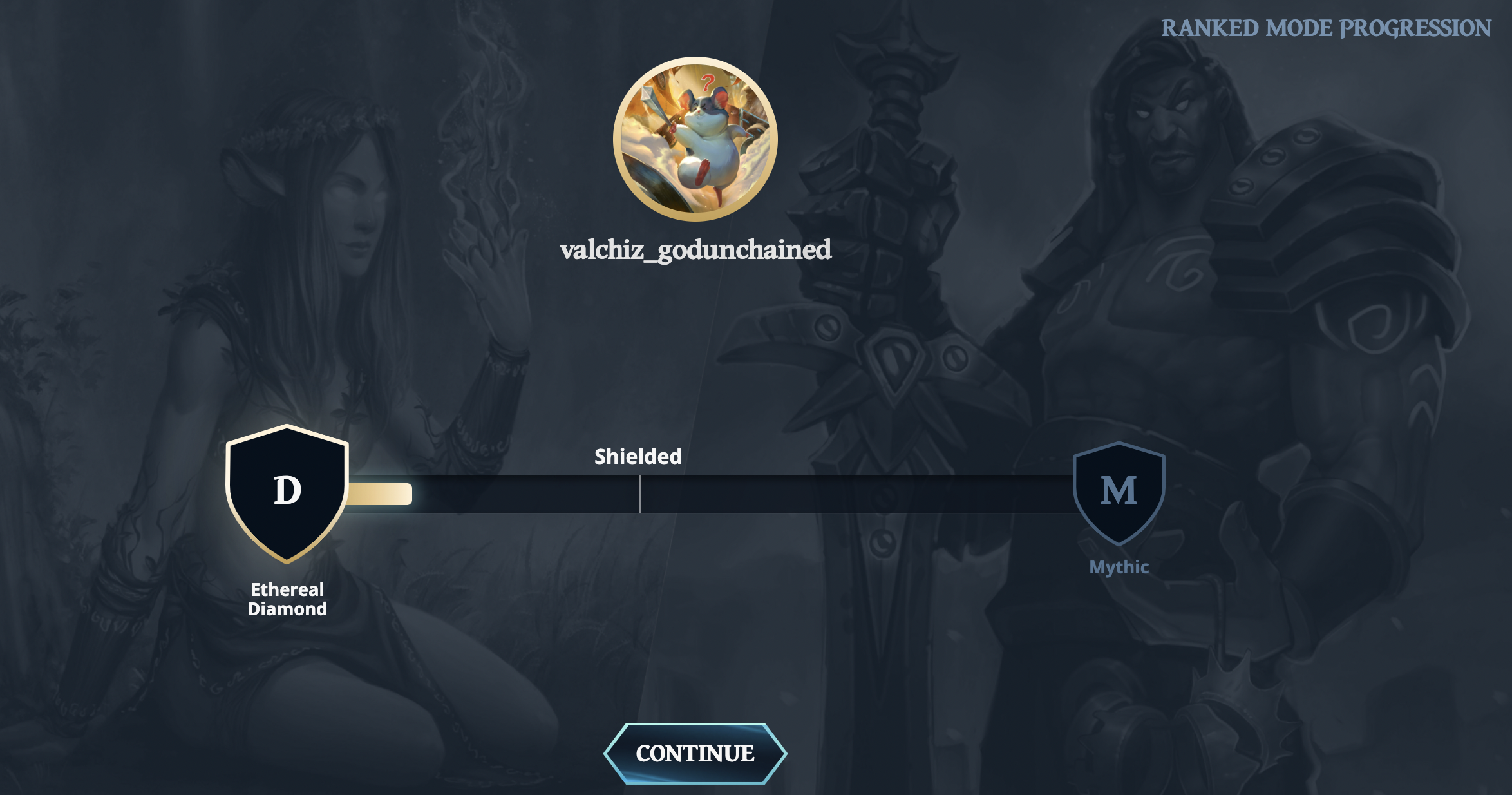 First time in history, I entered Ethereal Diamond after lot of attempt, slow and continuous ride and grinding, now I'm really hoping to reach Mythic and taste the really challenge playing with top players in this Space. Had to Document the progress on my blog immediately. Till next time, How is your weekend battle going
---
---