Grow Update: Grow Room and Gardening
Well.. the grow tent has overflowed you could say. Since I didn't install an exhaust fan in the tent, I kept having to vent by unzipping the front little by little because the temp and humidity both were too high I felt, 85/90. That action resulted in the entire room being at 75/60 temp/rh. It seemed only logical at that point to just use the whole room, the temp was good and the one humidifier was sufficient for it.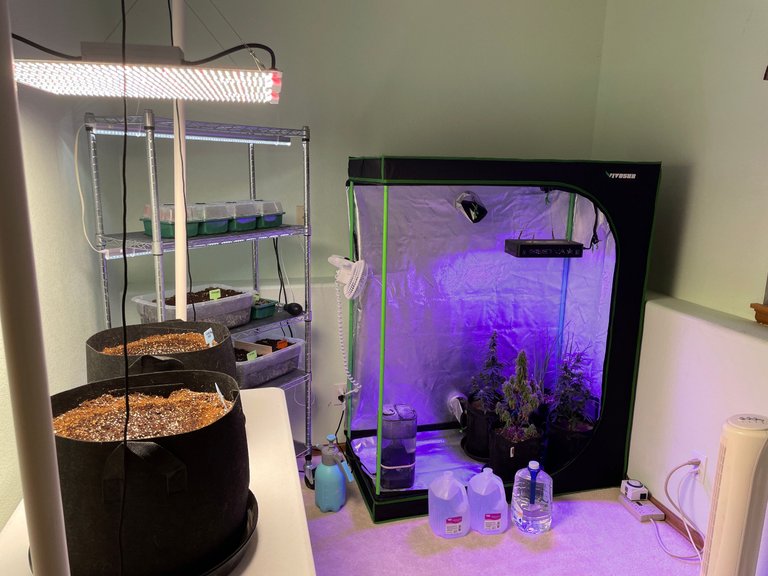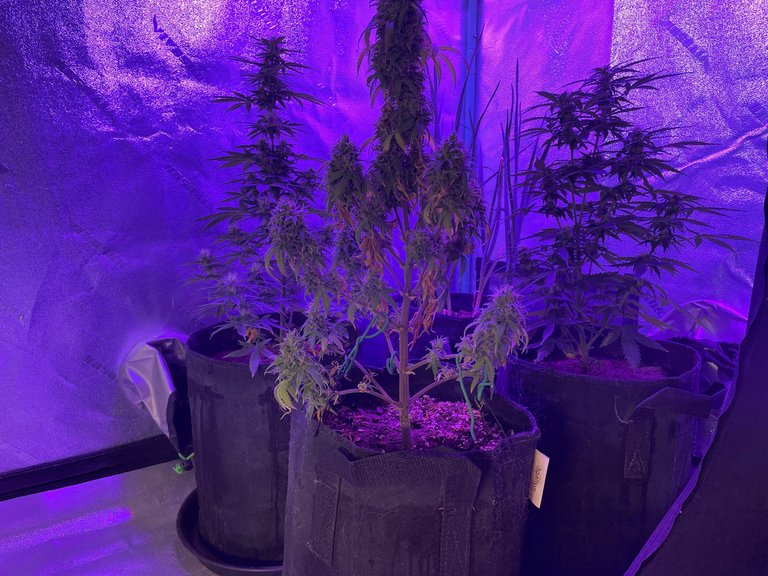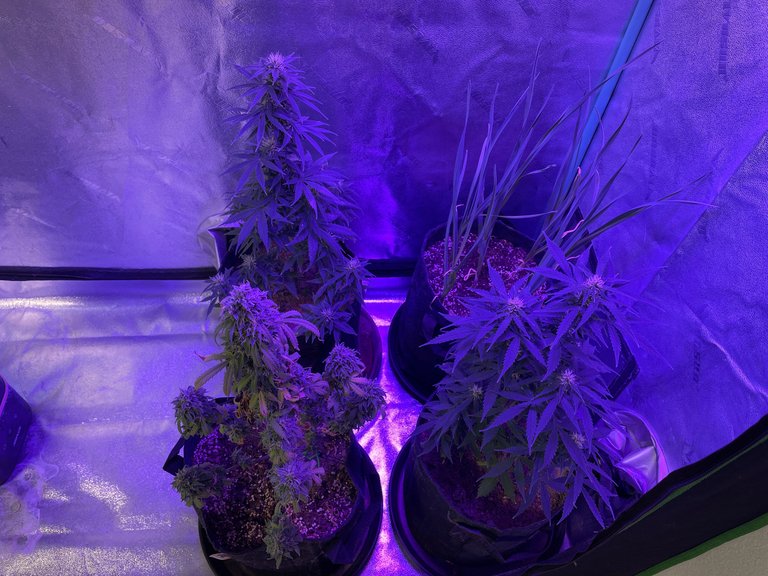 That's 3 Gorilla Glue autoflowers and some garlic in the corner, all in 3 gal pots. The one front left is about to get chopped as all the trichomes are looking completely cloudy but no sign of amber yet. It's beginning its 14th week. All I did to that one is some lst, pulling the lower branches out to get some light and I removed some leaves that were shading buds.
The one in the back, lst but I left the leaves alone. The one on the right was topped. Some people say you can't top autoflowers (grow period too short) and others say you can. There's virtually no area of this process that has unanimous agreement except in generalities.
The plants look stunted to me but it's my first autoflower grow so we'll see but I'm making progress in figuring out things and since I can do several grows a year, I should get things dialed in.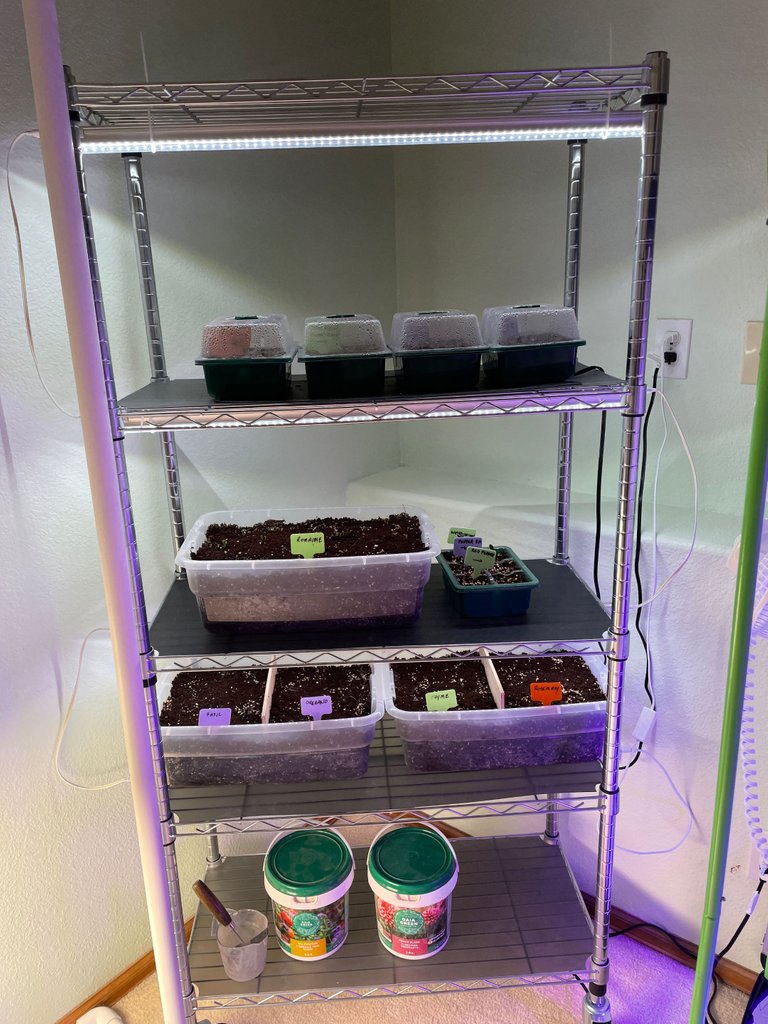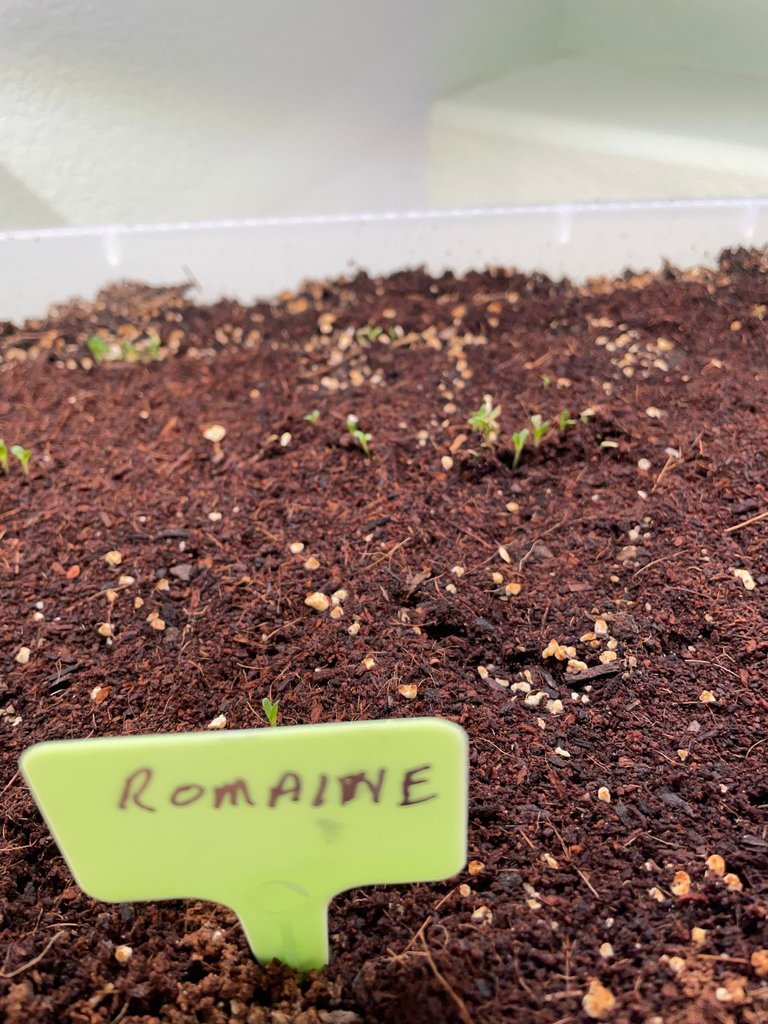 The Blacktail Mountain Watermelon was the first thing to sprout. The intent besides starting seedlings for spring transplant is to have a continuous supply of greens and who knows what else to eat year round. Herbs too. Anything that needs transplanting into larger containers.. I'll borrow some room in the tent or under the new BP3000 Bloom Plus grow light.
Those are 7 gallon pots on the table, a Jack Herer and a Super Lemon Haze. They've both sprouted but too small to see well so I'll save the picture for next time. The top two inches is a diy seed starting mix containing only coco coir, pearlite, and gypsum.
Going forward, I'd like to grow some photoperiod Acapulco Gold. I remember it from long ago and if you could get some of AC, you were in heaven but it was expensive and rare where I lived.
Can't keep up supplying filtered water with all that's going on so I opted for using vitamin c powder to get rid of the chlorine. Adding 1/8 tsp of vitamin c powder and 1/8 tsp of vinegar to a gallon of water gives me a ph around 6.5 as far as I can tell. Vitamin C powder is very acidic so I didn't need to add as much vinegar.
Don't go by anything I'm doing because I just trying to get it right. All advice appreciated.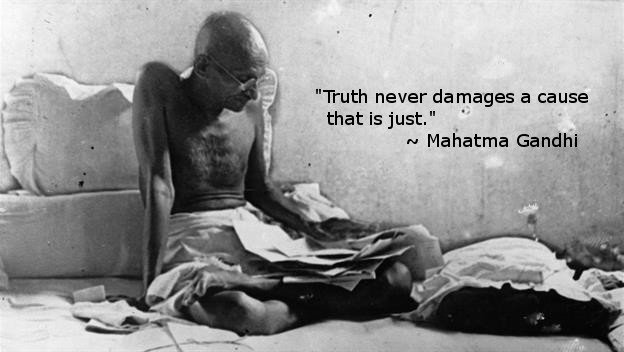 ---
---