Grow Update - Dec 6, 2021 Planting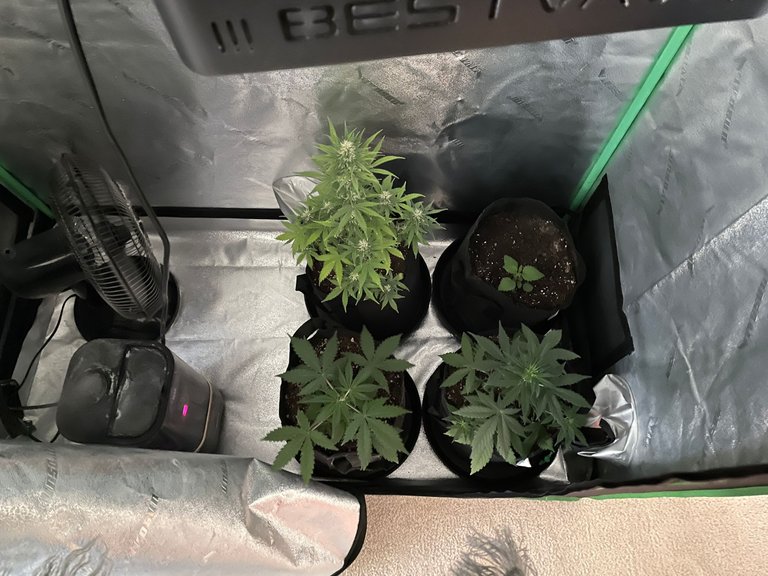 The humidity was only 12% with the pan of water so I added a humidifier and I've been experimenting with various fans and light settings. The water I use has the chlorine and fluoride filtered out but it still needs to be ph adjusted. I fill a gallon jug with that water to a fill line I've drawn near the top. The glass on the left is just the water and the one on the right had 2 ml of vinegar added to the gallon of water. Hope I've read that right.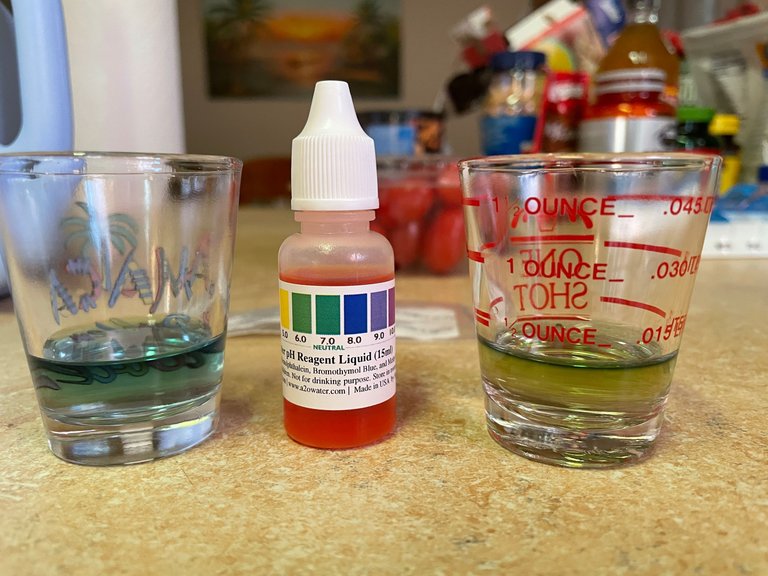 That's 3 Gorilla Glues and 1 Banana Kush. As you can see, they're at different stages of growth. That was not my intention but there were some early setbacks.
Originally, I did a direct sow into 3 pots, 1 GG and 2 BK. i used a mix of organic soil, compost, vegetable fertilizer, mycro., pearlite. Forgot to add the azomite. Anyway, I had those things on hand and didn't see why it wouldn't work. Two weeks passed and nothing at all was sprouting, damn.. I stopped watering it thinking it was a bust. So, I put the blame on the medium and bought Ocean Forest and two more weeks went by.
I start to replace the medium and when I get to the 3rd pot I see a sprout. Saved it and in the picture above, it's the plant with buds. The two similar sized plants were planted a month later and are both GG. I just realized that the plant with the buds could be GG or BK...huh.. have to look closer now. :)
At this point I still had some BK seeds left over and that's what went in the 4th pot. At least that's what I thought. The plant in the foreground is the 4th pot with the BK as I switch the plants around and rotate them. What an odd looking cannabis plant I thought but the dog really likes it a lot and started to take a bite. Becoming more suspicious by the day, I remember I have an app on my phone to help me identify plants, PlantNet. It was Catnip. No, I have no idea, it's destined to become a cold case.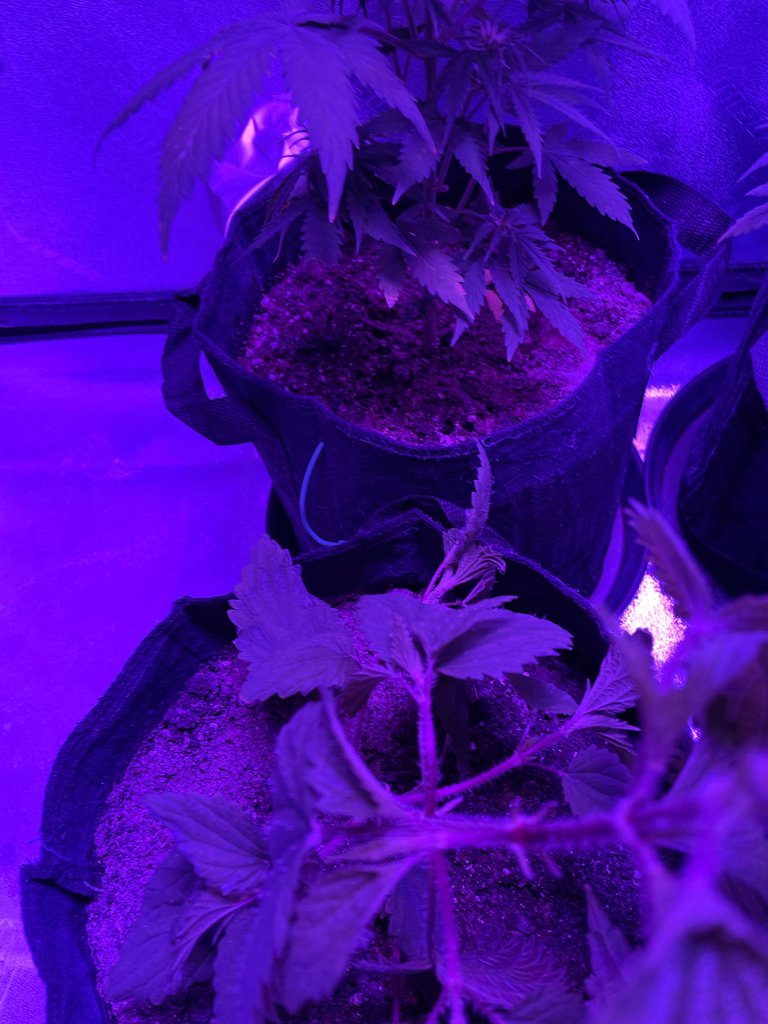 Pulled the Catnip and found a home for some garlic.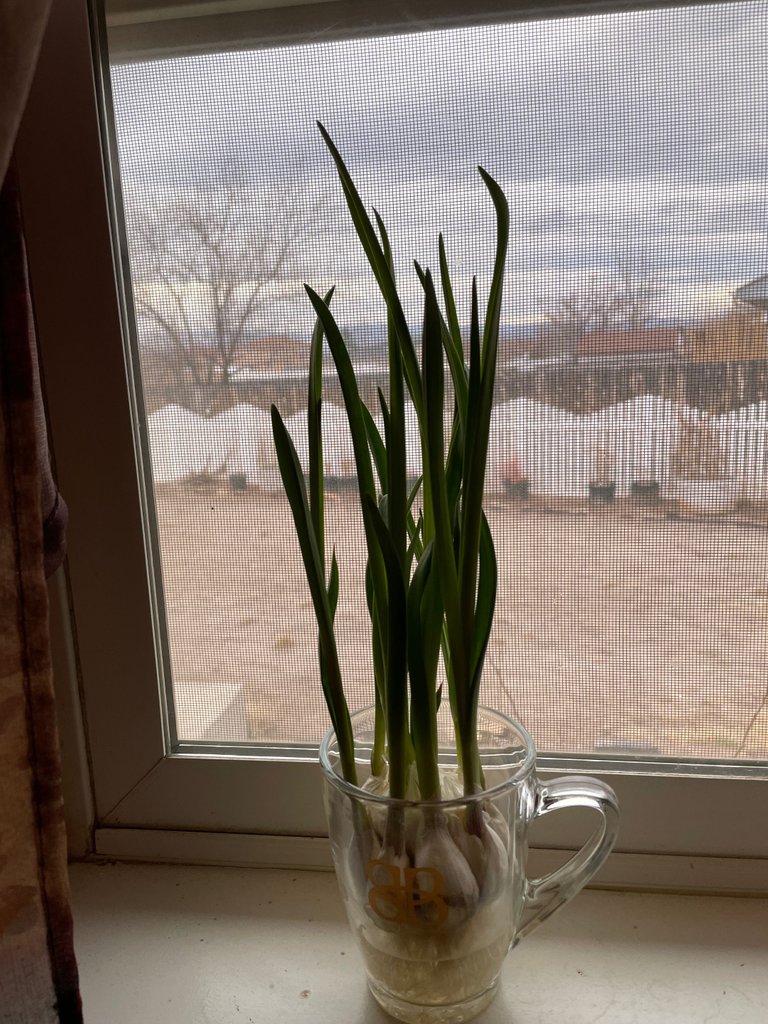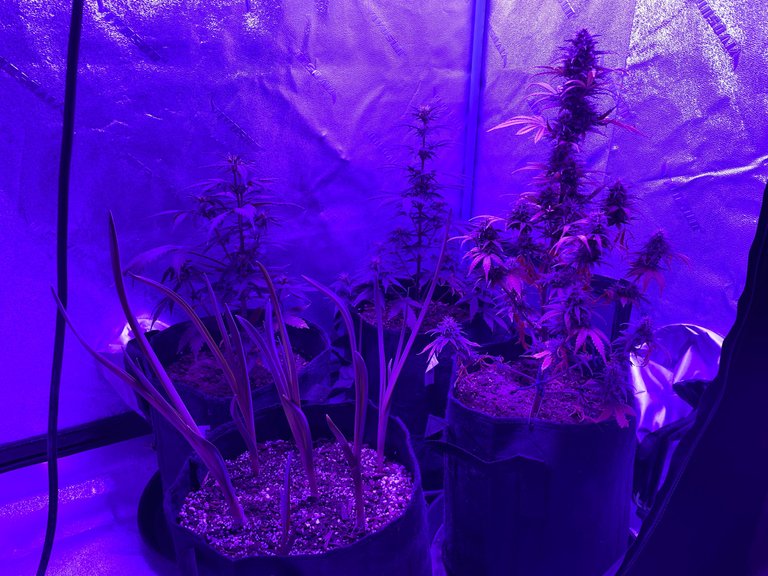 Future plans: Adding to the grow room with another light on an open grow space. 7 gal fabric pots to grow regular cannabis. Have to build a light stand and buy a light. Any recommendations on lights for a 3x5 coverage? Any scientists out there. :)
Jack Herer and Super Lemon Haze, both autoflowers will go in the tent when harvest is over.
I also have a vegetable seed starting station upstairs. Planting begins next week.
Hoping to develop a best practices list as time goes on. A daunting task with all the different opinions out there but there's no substitute for experience and being able to have 3 or more grows a year should kickstart the learning.
Kind regards to all.
---
---