Grow Room Improvements and Setbacks
On the way to making the grow light stand stronger, a tent frame showed up. The frame is approximately the same size as the grow area for that light so any plants within the frame should be covered, especially if I put some mylar on a couple of sides. Next grow there will be some tall photoperiod plants.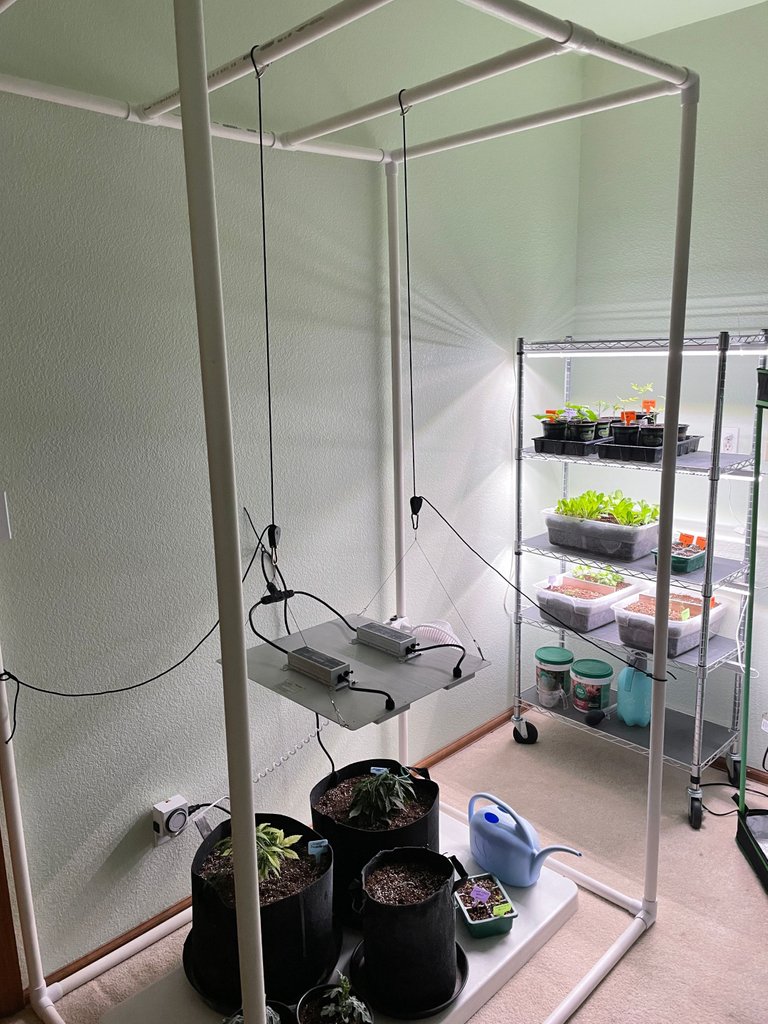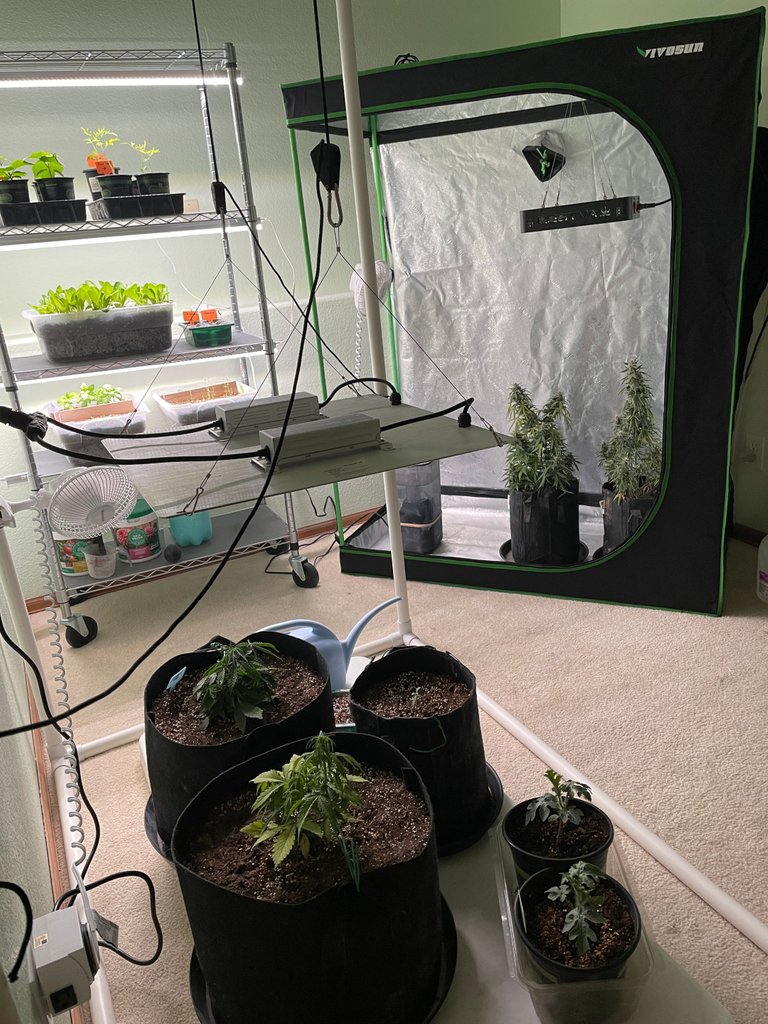 I'm going to rearrange so I can use the tent for drying. I have a plan, may I stick to the plan for once. It's always an adventure it seems.
These two GG#4 are just about ready for their 48 hours of darkness.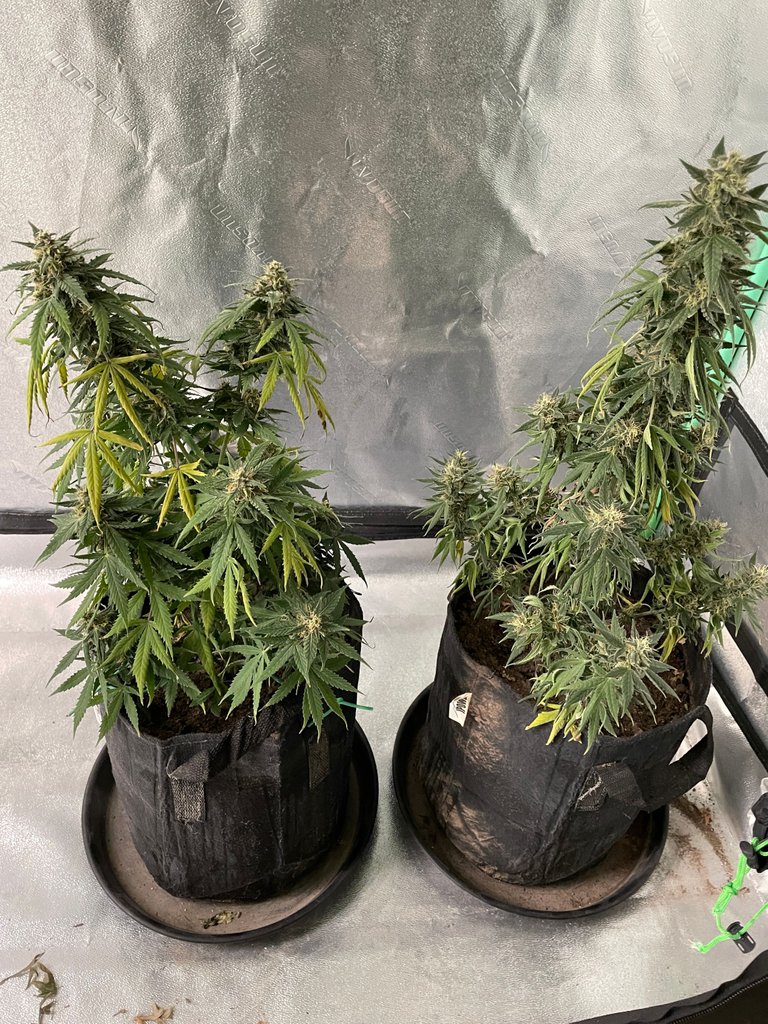 As soon as I move them out, I'll put all the vegetables to be transplanted outside into the tent, lower the light and try to keep them alive for another month..
Here's where things start getting weird.. it's always something.. Here's the newest plants..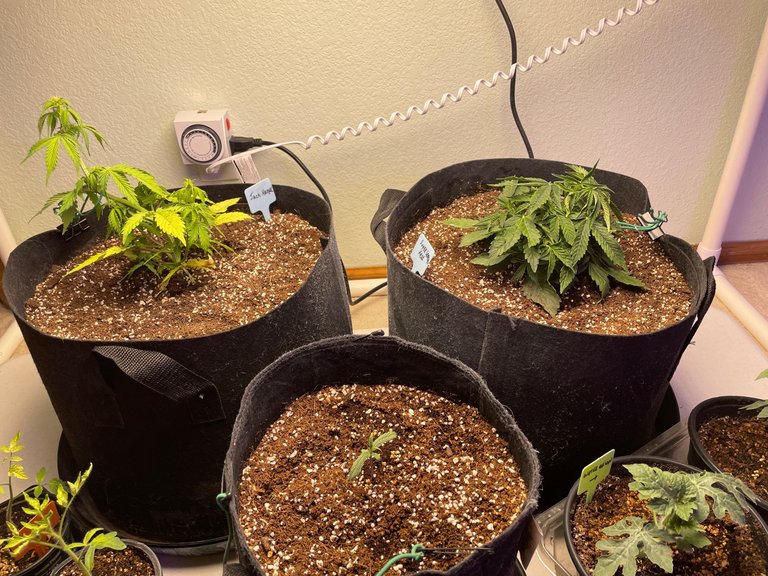 The Jack Herer on the left has a nitrogen and calcium deficiency. The Super Lemon Haze on the right is more like a shrub, very thick, very stiiff. Too much light? The Jack Herer in the front is not really growing... not sure why yet.
To address the calcium deficiency, I sprayed the leaves with a solution of calcium powder and water. The nitrogen problem... not sure.. I have some fishy fertilizer but not the best smell in the world.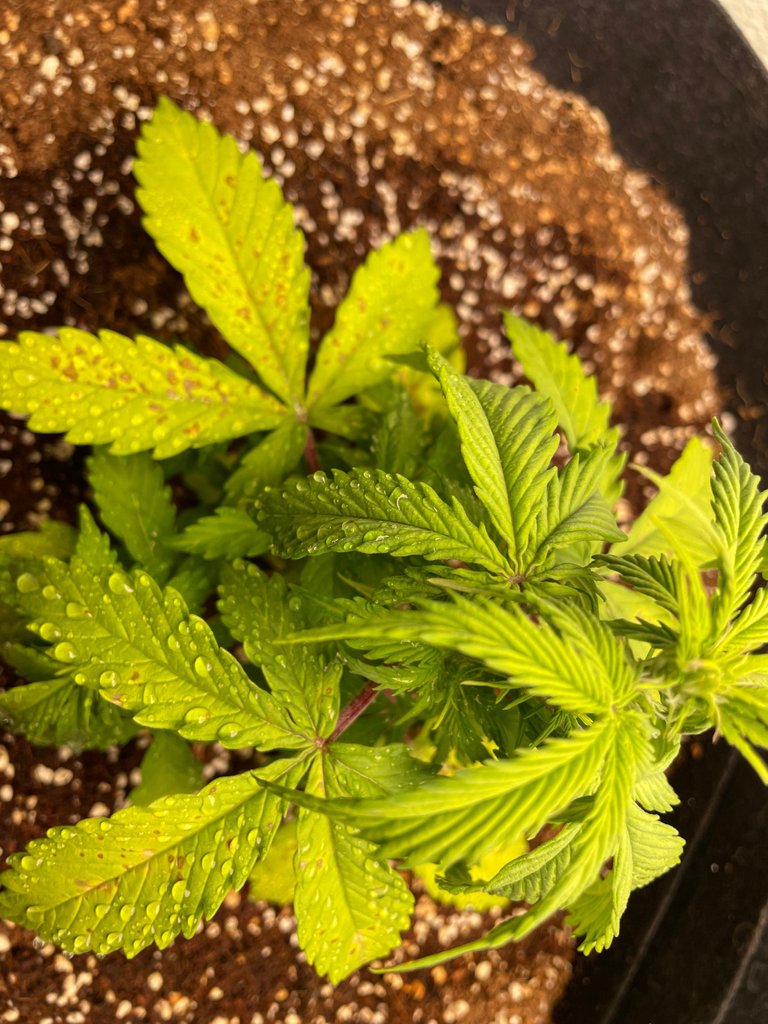 Not sure either how to handle the Super Lemon Haze plant. Explosive compact growth.. jsmh and :) no clue
I have a scrog net to fit that spot that I will probably try even though the plants are so different..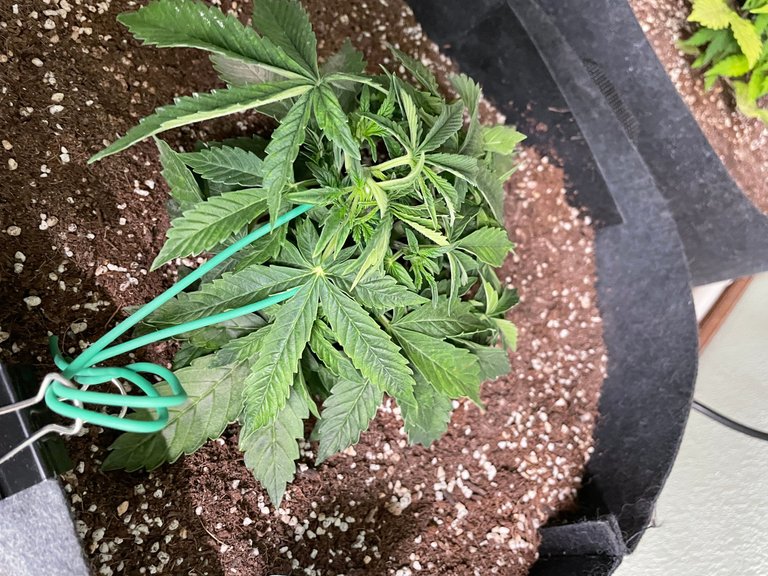 btw, starting using medium size portfolio clips to use with wire to train the plants. Clip on clip off, no holes needed in the pots and they're holding very well.
Anyone try "Laughing Buddha"?
https://www.pacificseedbank.com/shop-all-marijuana-seeds/marijuana-seeds/feminized-marijuana-seeds/laughing-buddha-feminized-marijuana-seeds/
Kind Regards
---
---