GG#4 Harvest, New Grow, Transplanting Veggies
A rough start beginning to smooth out. The first 10 seeds that I bought only 3 germinated. This time around I got 100% germination rate. Easier on the wallet to improve your methods.. and I'm cheap all day. :)
I'm very careful watering and judging by the new grow, it likes the mix I'm using now.
Seed starting mix:
Coco coir, Pearlite, Gypsum, and Mycorrhizal
Potting mix:
Seed starting mix ingredients plus worm castings, Gaia Green (veg and bloom), Azomite, and Ocean Forest as an additive. Mostly ph neutral ingredients so I'm not playing catch up.

Jack Herer left and front, Super Lemon Haze on the right. 7 gal pots in the back and a 3 gal pot in the front. The small one started 2 weeks later than the ones in the back. Those plants are looking good I think compared to the Gorilla Glue.. speaking of which.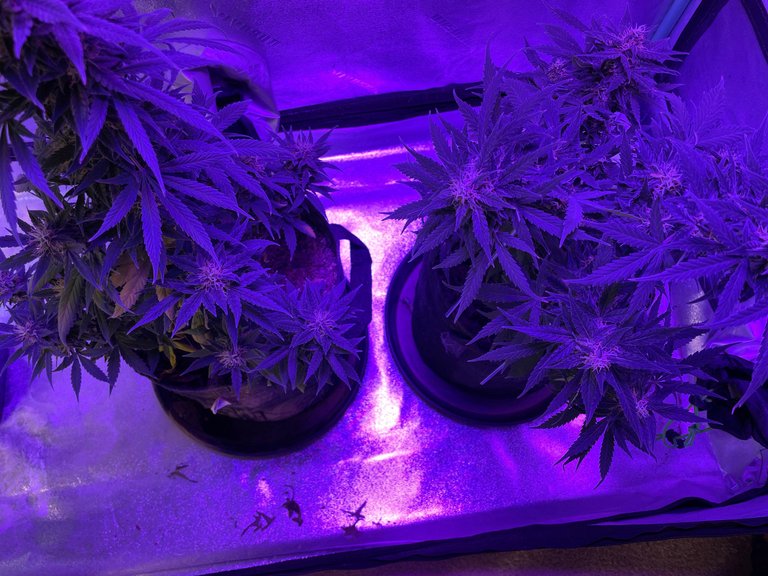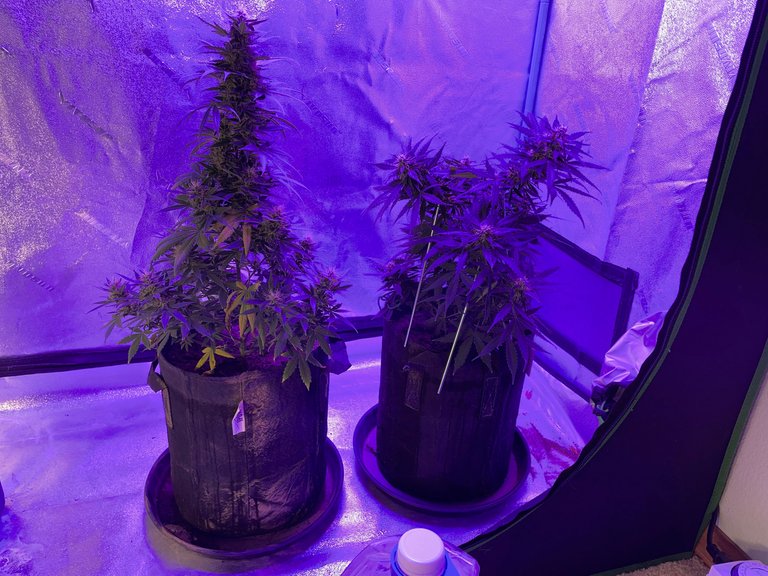 I harvested 1 plant.. and I think I was early. Weak thc... smooth smoke though.. delayed reaction also. Of course that was grown using organic vegetable fertilizer.
All 3 plants were treated differently. 1 was defoliated.. not a fan. 1 was topped... verdict not in yet. I bought these metal stakes to put in the medium and tie a wire from it to the branches to hold them out but they didn't hold in the mix. If you can see in the picture, I'm using them just to hang on a branch to pull it out. That's real easy but I'm still investigating other weights.. fishing sinkers? IDK.. maybe a bad idea but certainly need to improve my lst skills.
the vegetable transplants are looking good so far: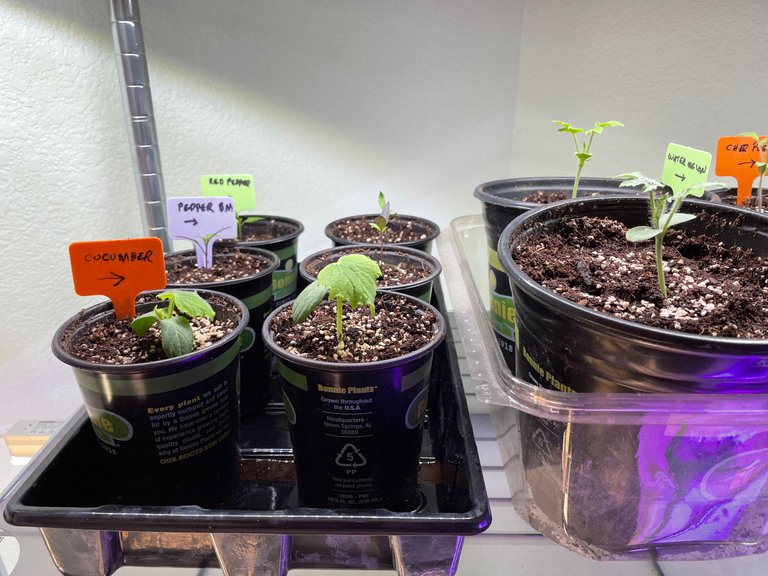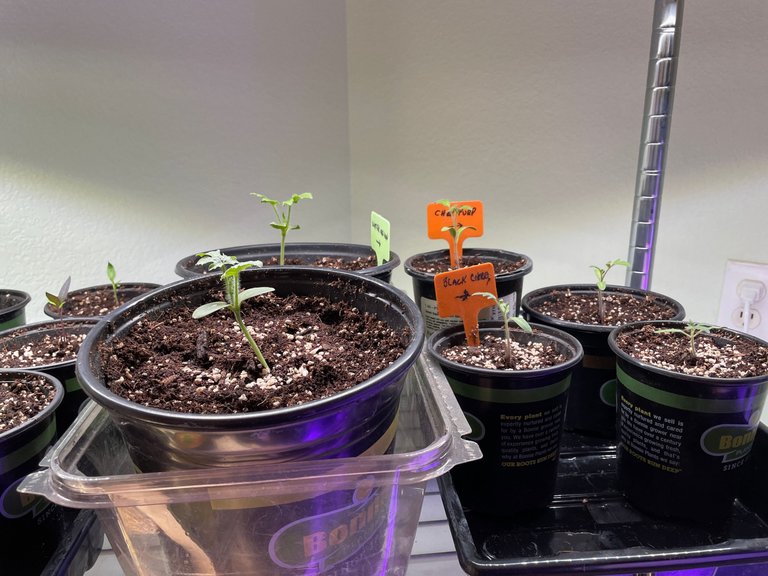 Romaine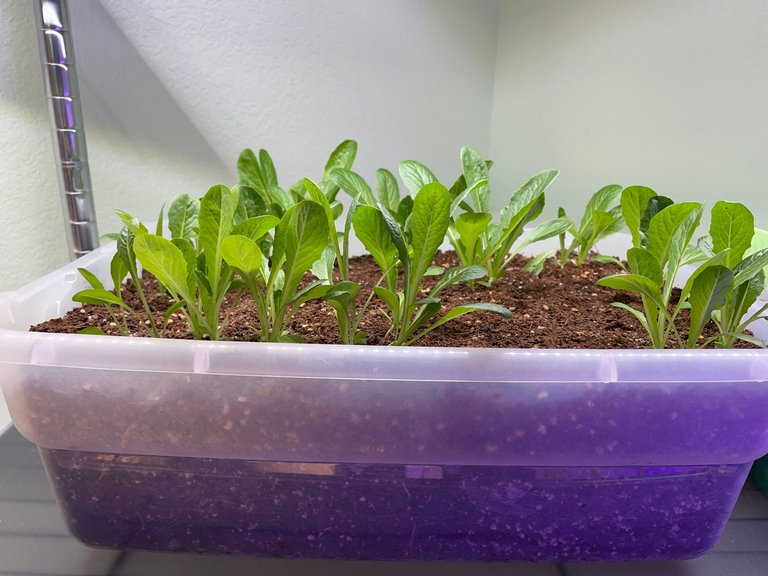 Herbs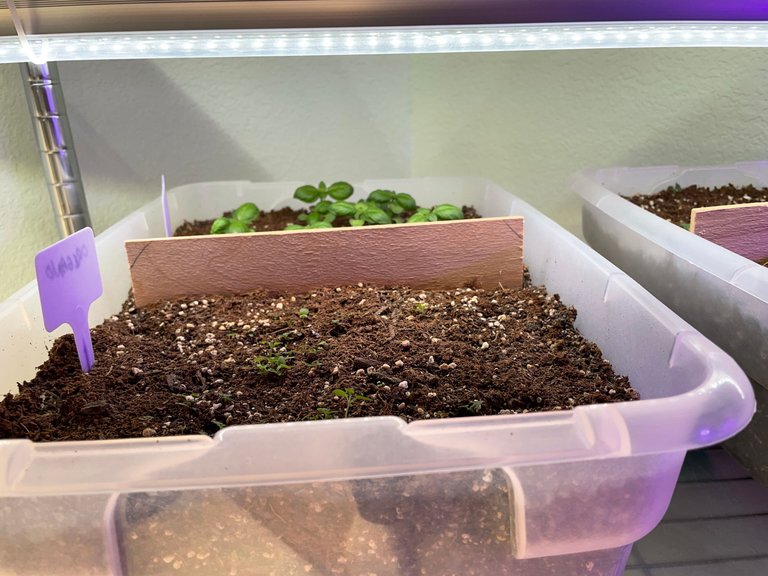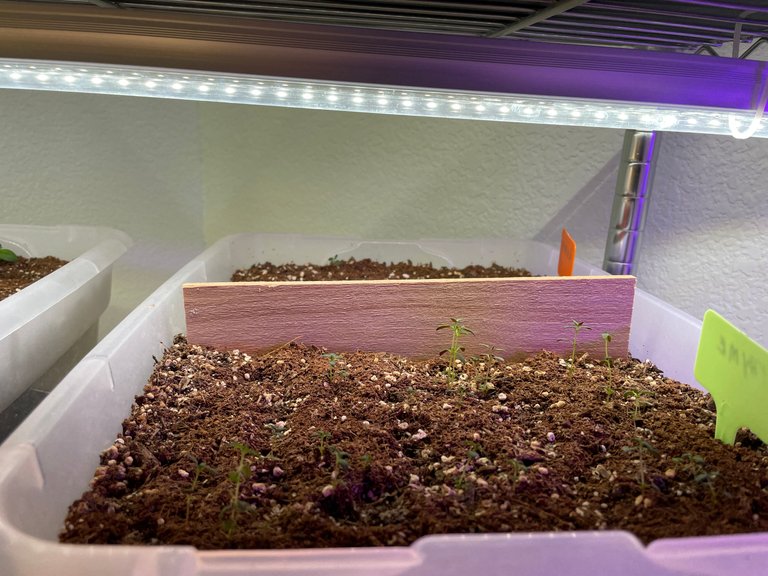 Looking forward to smoking some righteous weed and eating watermelon. Heaven.
Kind Regards to All
---
---