"Covid" and Cannabis
About 2 months after my wife took the Johnson and Johnson vaccine, she tested positive for covid. I caught something soon after, within a day. I didn't get tested and I wouldn't have believed the test anyway, so no point.
My son who's a nurse kept asking how my breathing was. I never had any problem with my breathing which I attribute to smoking cannabis. But while I was sick, I couldn't smoke anything, not even cigarettes which I had smoked for decades. Also, I couldn't eat and nothing tasted right. This went on for about 3 weeks, lost 15 lbs and quit smoking cigarettes for good but not cannabis. It saved my lungs from inflammation, I believe. And it's saved my lungs from the cigarettes as well.
Just do a search for Covid and Cannabis and you'll find a ton of information suggesting that there might be something to what I experienced.
a couple of examples:
Cannabidiol Inhibits SARS-CoV-2 Replication and Promotes the Host Innate Immune Response
summary sentence;
"Cannabidiol from the cannabis plant has potential to prevent and inhibit SARS-CoV-2 infection"
https://www.ncbi.nlm.nih.gov/pmc/articles/PMC7987002/
Cannabis as a treatment for COVID-19
https://www.openaccessgovernment.org/cannabis-as-a-treatment-for-covid-19/106833/
Just to be clear, I'm not saying that I had covid. The symptoms I experienced are not uncommon in the flu and the common cold.
Anyway, weed is still winning and the tent is up and the planting will happen Friday.
Cannabis is my anti-depressant besides its other health benefits. Yeah mon, respect.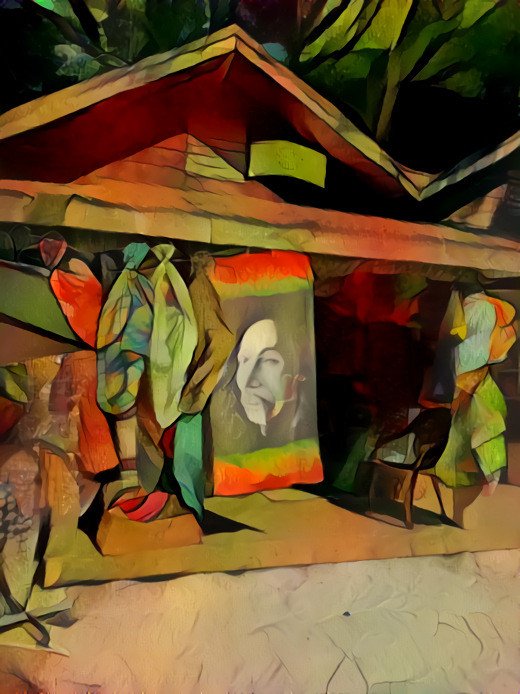 ---
---