What's an year for a cactus?!
Greetings, fellow tribe! :)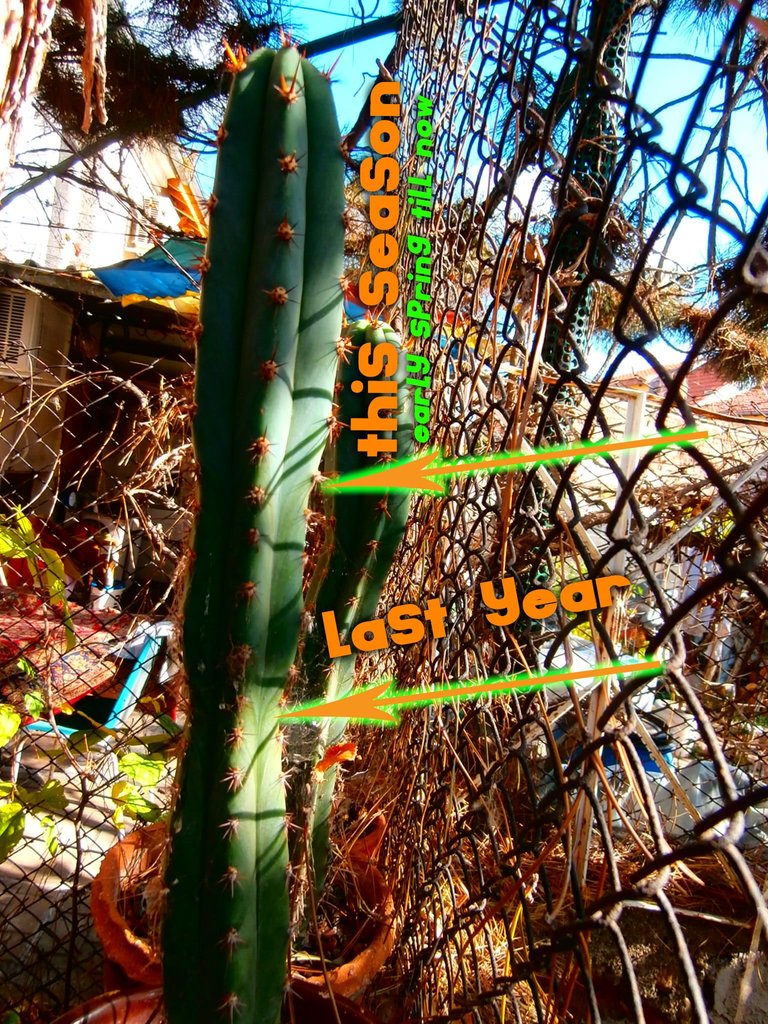 This is maybe the biggest #SanPedro hybrid cactus I have right now and probably the fittest! :)
I promised to make a post about cacti growing rates and it really depends on the type of the plant.
For example #PeruvianTorch (with the red spikes) is growing a lot more slowly...
You need to wait for it to become a youngster to discern the exact plant species...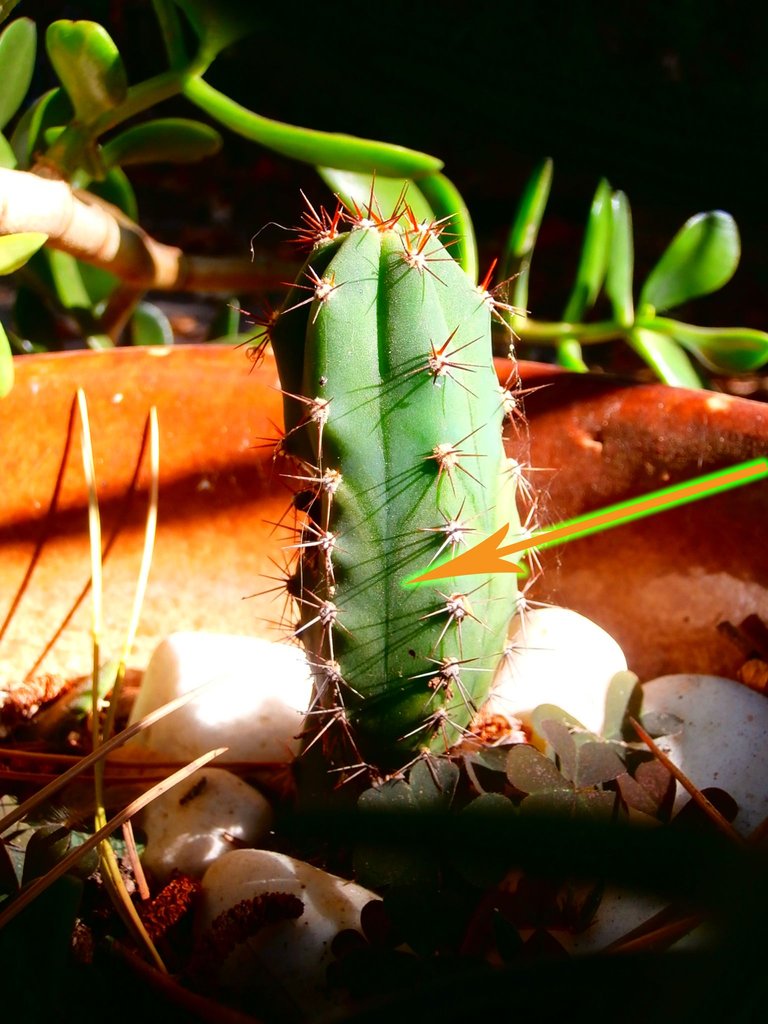 This is a recovered seedling just 2 years old
As you can noticed this year/ warm season is quite successful.
I introduced a lot more sun light onto the backyard with some tree/ bush/ pine pruning...
They're now well feed and comfortable in their zone... ;)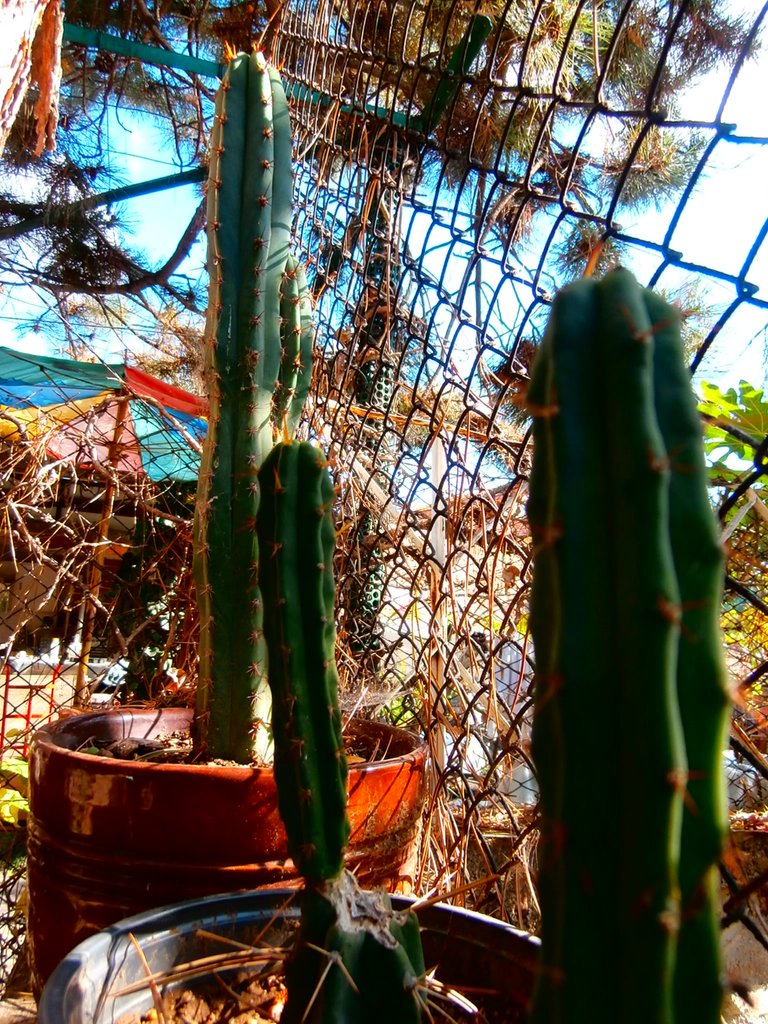 As you can notice cacti elongate as every other green plant that does not have sufficient light...
The thin ones are propagated from a cutting gifted to me from a friend who has a friend in Spain and it is https://en.wikipedia.org/wiki/Echinopsis_lageniformis
with long thorns and high #mescaline content :D
BTW, the blue hue on a healthy cactus means HIGH psychedelic alkaloid content :)
It is still a mystery if every living cactus synthesizes some quantity of alkaloids...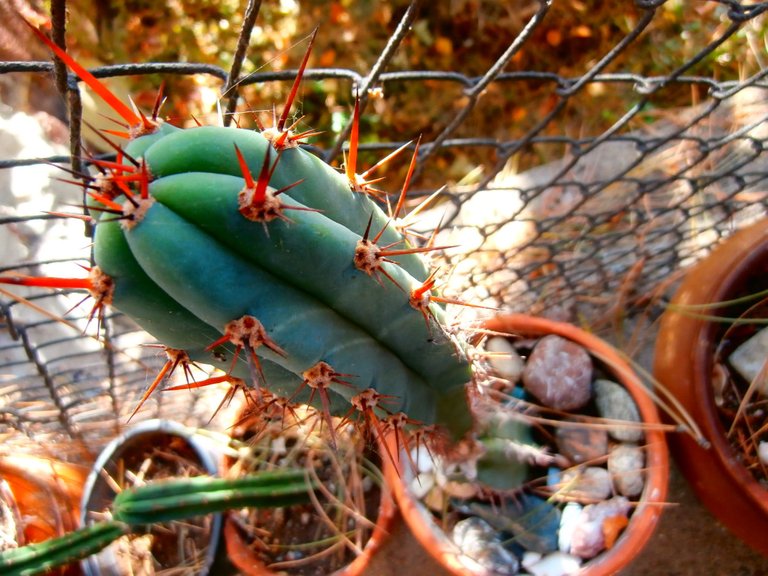 You can keep them in your living room with warmth, but you better put them dormant if you have NO GROW ROOM or a type of greenhouse...
They will probably bloom after some 4-5-6 years & they're not going to sleep during winter :]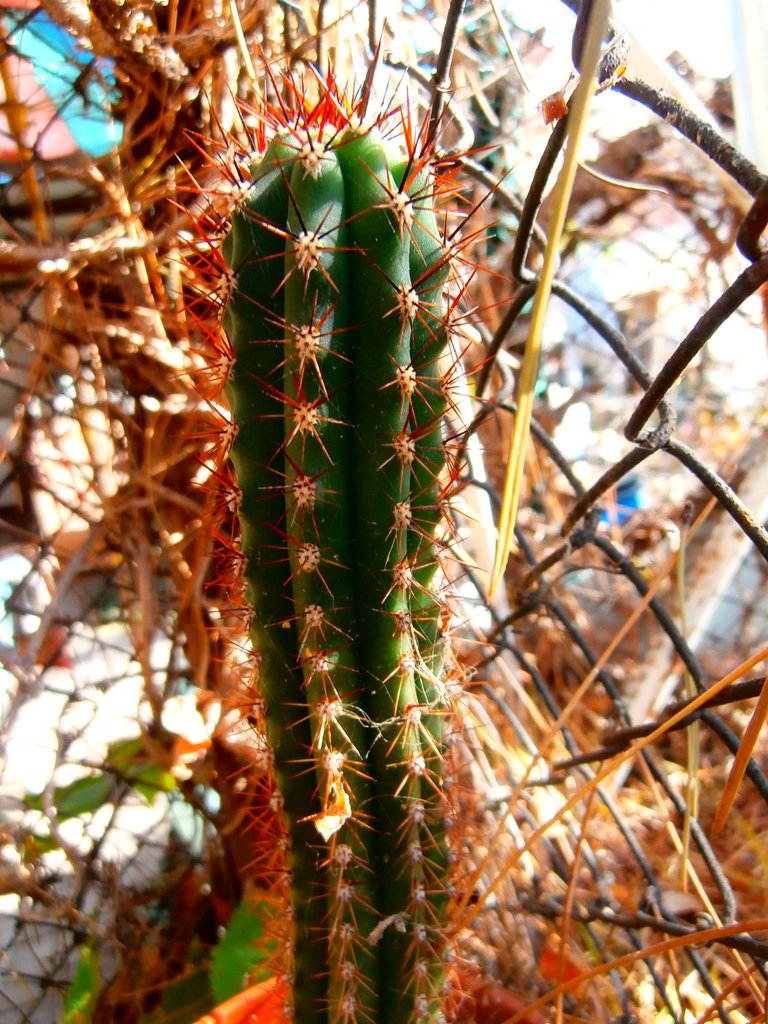 This one type is growing very slow, but it's quite potent (under the skin) ;)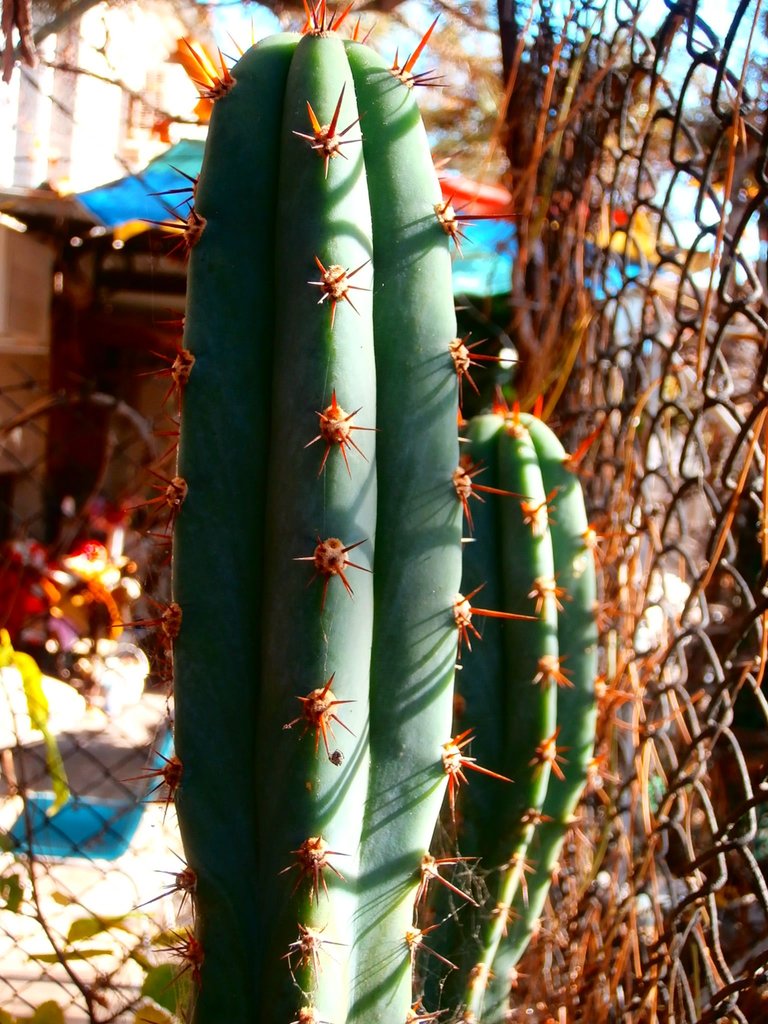 thanks for tuning in!
till soon! ;)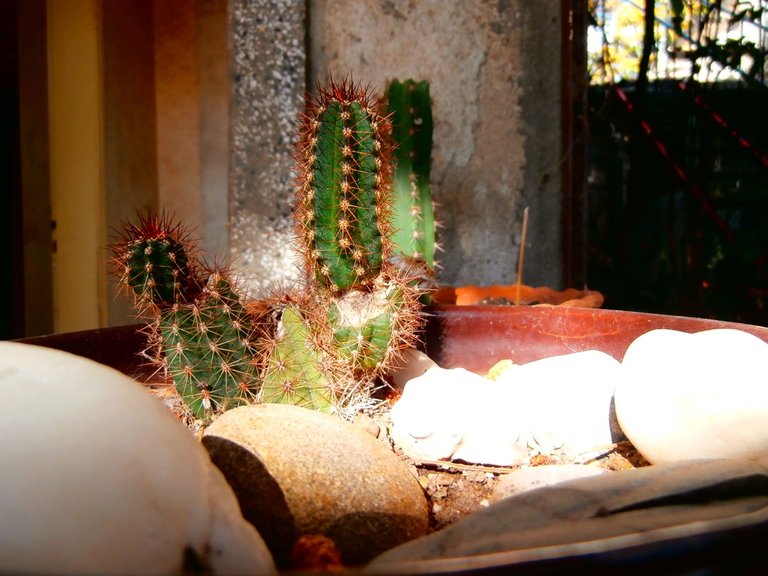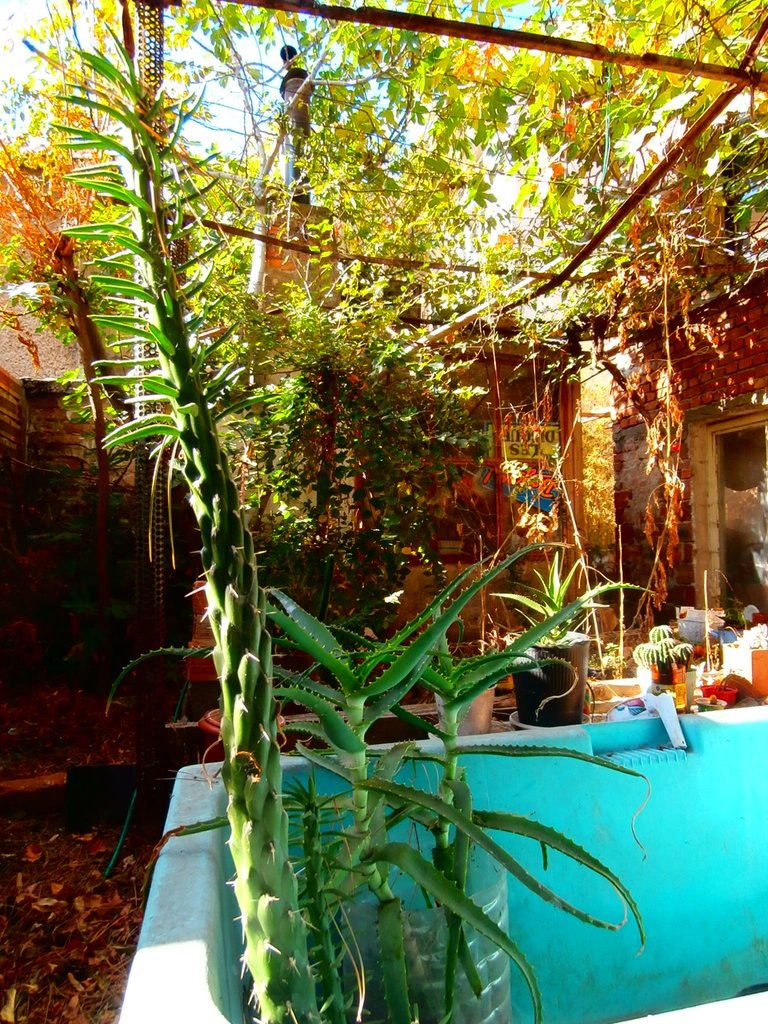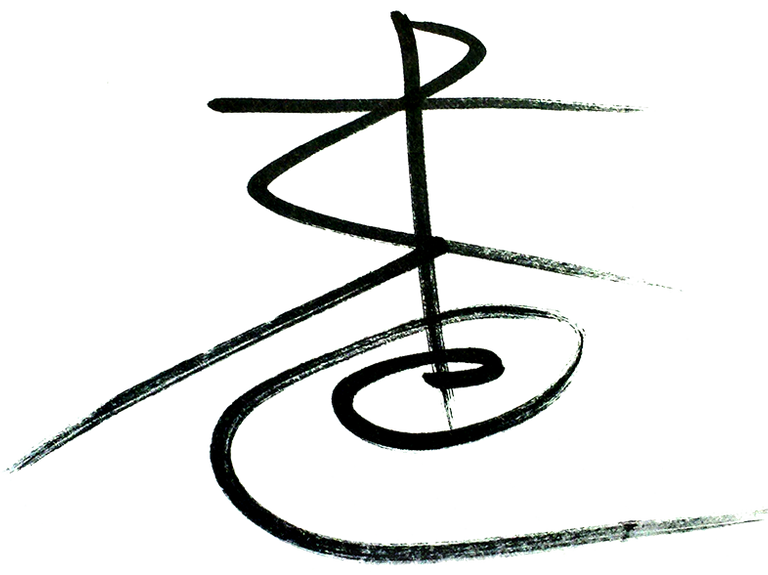 ---
---