handmade bamboo pipe with randomly found bowls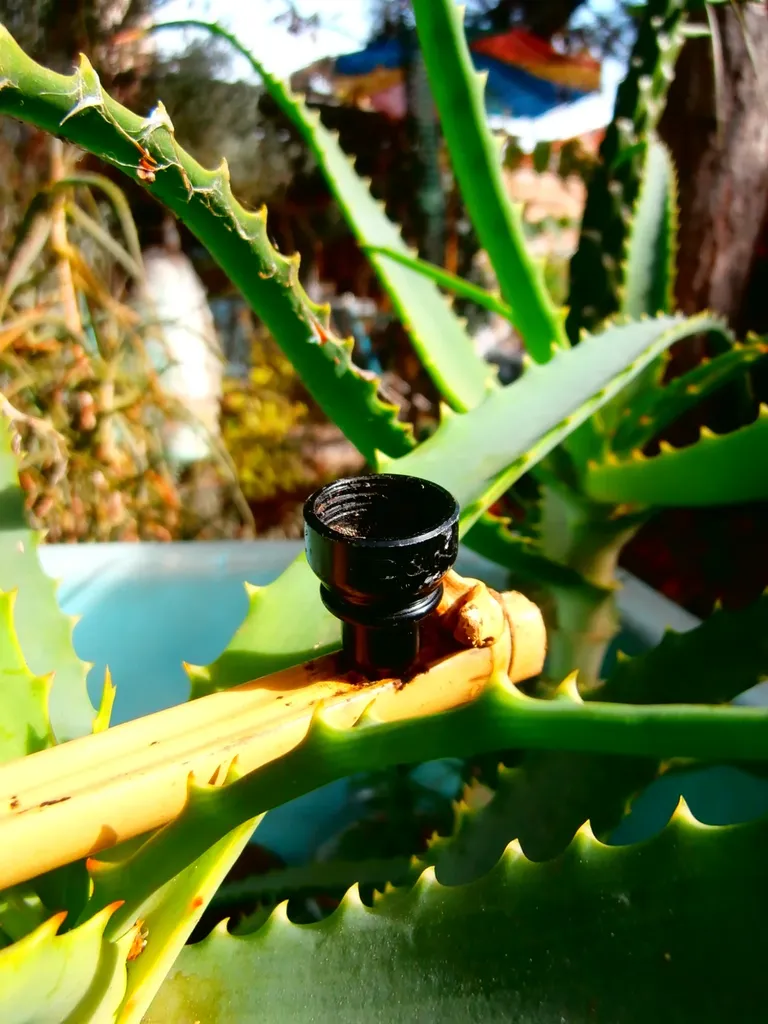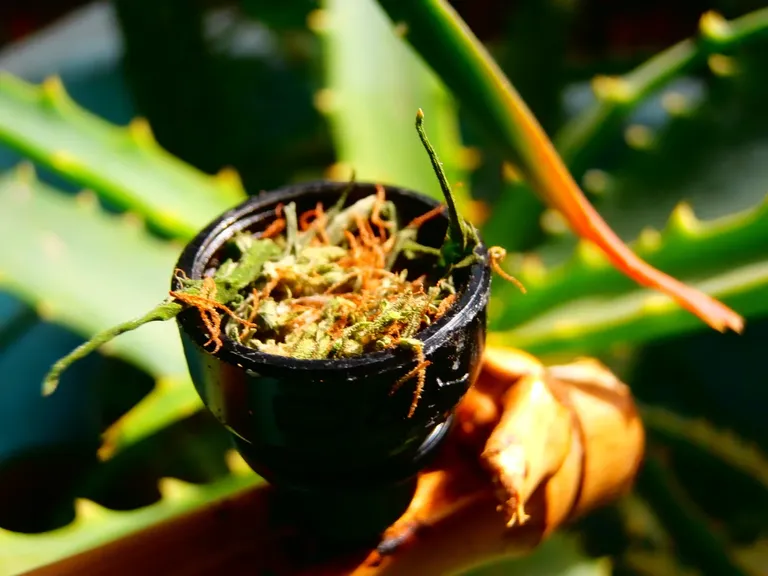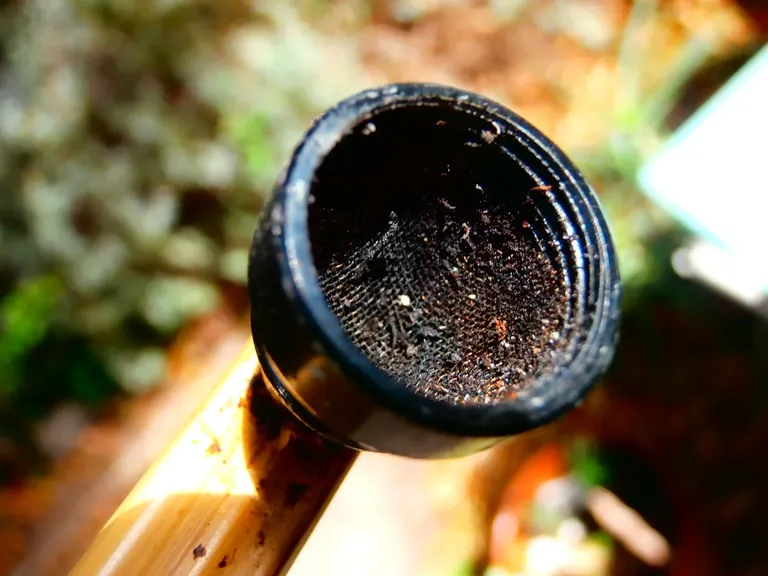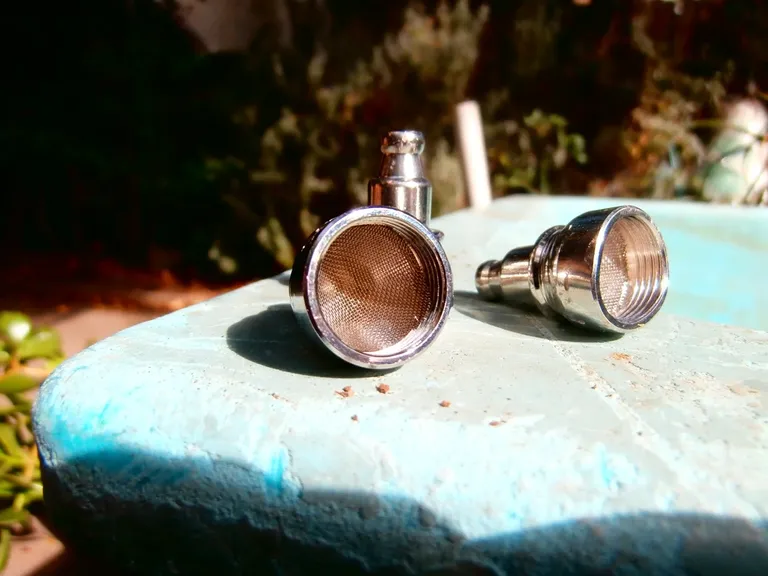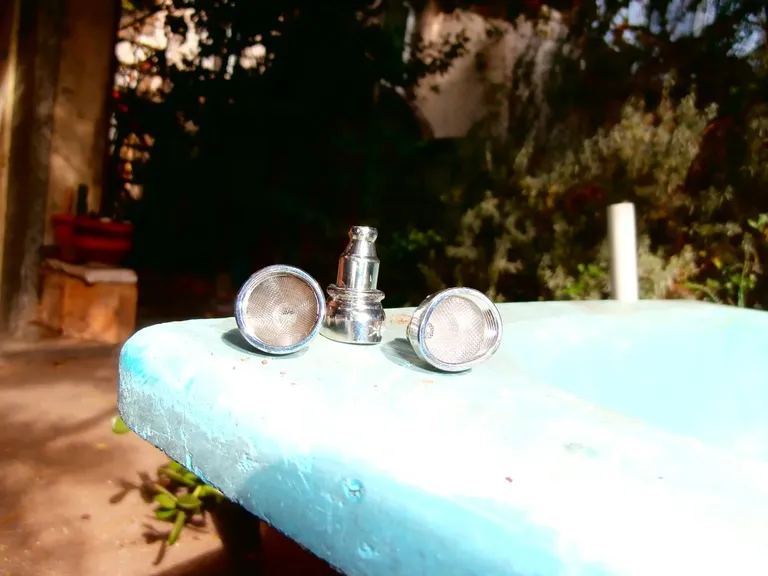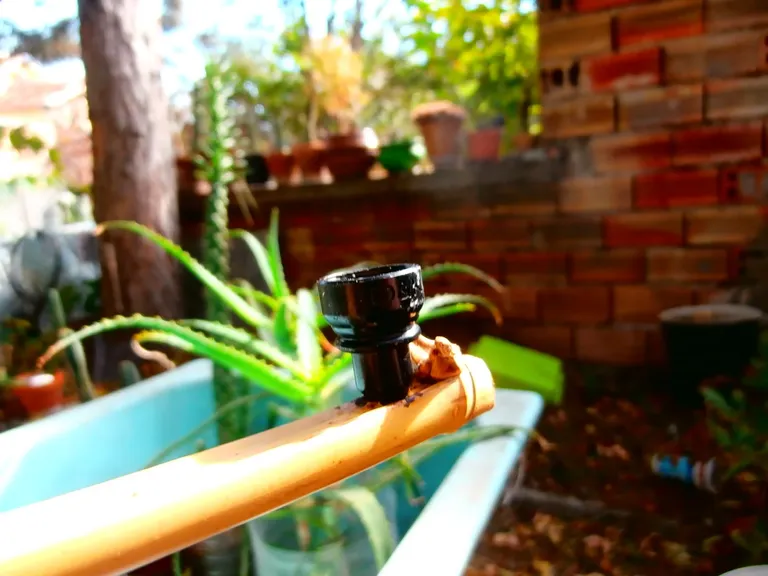 Greetings, fellow HIGHvers! :}
Today I'm going to show you a successful project, that came out really well guided by destiny & some luck.
Not more than a year ago I found that first metal bowl with a mesh. Then I started to believe this is some lost part from a bong or some kind of smoke device :)
This is also because it was laying on the street not so far away from the so called coffee shop around the corner, named "Corner 24/7".
Not long till a second one was found, but this time 2-3 streets above the mentioned one. It is strange!
The third one I found somewhere around the neighborhood again and I think it is the black one I put on the pipe.
Then I started to guess this could be some kind of a car part from a filter or something (I'm not into cars & mechanics at all...)
There was also an engraved branding D&K onto the bowls. No company found in relation to that?!
However what I was sure about is that I'm going to use these metal bowls to create some bongs & pipes :)
I already have prepared and used some bamboo stems as pipes in various ways. There is a 7-8 years old bamboo plant in the backyard, so we have sticks!
Using just one open end of the bamboo branch section and making one hole at the top of the other end (drilled by hand) for putting any kind of bowl to fill it, light & fire it up :)
At first I was using some ceramic bowl, remained from a broken wooden pipe...but this metal one fitted almost perfectly with just a bit widening of the hole...
The randomly found metal bowl was first tried on a jar for improvised bong/ shisha.
Next idea is to successfully drill a hole into a small glass bottle so I can fill it with water for a smoother experience ;)
hope it was interesting for you too!
take care!
blessings! :}
---
For the best experience view this post on Liketu
---
---