Arriving at the farm - HK story and pizza guild report #1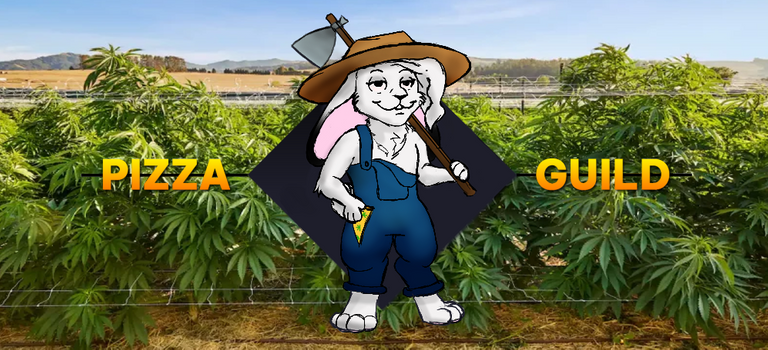 The harvest report is right after the short story, if you aren't interested in reading, scroll down until you see the pizza guild divider.

The first harvest
Even though I'm a bunny I was never good with plants and for sure don't have a green thumb. The longest I could keep a plant thriving was three days, and that was with a plastic flower.
So to say it was unexpected that I ended working on a farm tending to the fields is an understatement.
It all started when my uncle Bugs, wanting the burrow for himself for a few days and trying to help me land a job decided that a change of air would be good!
"Hey doc, here are the tickets, your plane departs soon so better run", he said while driving the enormous crane.
I fled from the car in despair before it got caught in the crane's metal claws and started to run the fastest I could.
Right behind in his crane truck was uncle Bugs in relentless pursuit.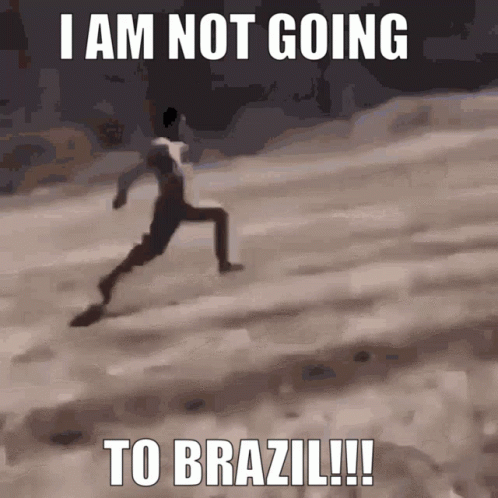 "Wait!" I braked confused "but we are already in Brazil... where are you trying to send me, uncle? Is it another pyramid scheme like that time you tried to laundry money using opera houses and barbershops?"
Uncle Bugs wasn't a great driver so it was easier to jump, duck and roll from the driver seat than to try to stop the enormous machine. He calmly walked into my direction dusting the dirt from his fur while his truck traveled towards the horizon.
"Don't worry kid, it's a legitimate business this time and some manual labor will help build character. A contact of mine is starting a weed business and need some trustworthy fellows that won't smoke the whole crop."
He rested his arm on my shoulder guiding me while we walked towards the airport.
"You are good at digging and we all remember what happened last time you tried eating a hash brownie, so you are a perfect candidate! I'm sure you will do great kiddo! Here are your tickets and baggage. Safe travels, write me letters and don't come back soon!". And with that he gave me a goodbye hug and waved me away while asking for a cab.
A short trip on the plane luggage rack later and I was at the pizza guild fields. Rows and rows of pizza and weed as far as the eye could see. Truly an impressive sight.
I was soon introduced to the team leader of the South America begginers division @dibblers.dabs. He assigned me some land plots, a robot assistant and an arcane grimoire because the only way to make plants grow is through black magic.
The first week was way more uneventful than getting into the farm, it helped me get to speed in this new field of work and get acquainted by my fellow farmers.
There were some small hiccups like accidentally watering bucketbot making it short-circuit, problems filling spreadsheets, accidentally burying bucketbot making him short-circuit and short-circuiting bucketbot making him short circuit.
... I need a better and more resilient bot.
My immediate boss Dibs is a great guy, really helpful and amicable, an upright person you can count. We had some great chats while working even though he has a strange tick where he does a dab after each sentence.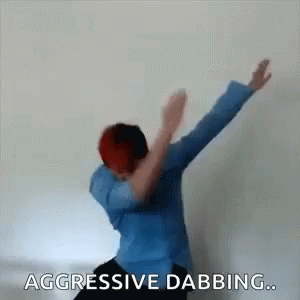 30% of the harvest was sent to the guild for the W̶o̶r̶l̶d̶ ̶d̶o̶m̶i̶n̶a̶t̶i̶o̶n̶ ̶̶f̶r̶o̶n̶t̶ philanthropic program and for the Christmas party.
The other 70% are mine, it was my first time receiving a payment that wasn't paid in carrots. It may not seem much, but it's mine and it's a honest work.
I'm dirty with soil, eyes watering with the smoke and really tired. But excited to start another week in this farm and see the fruits of my labor!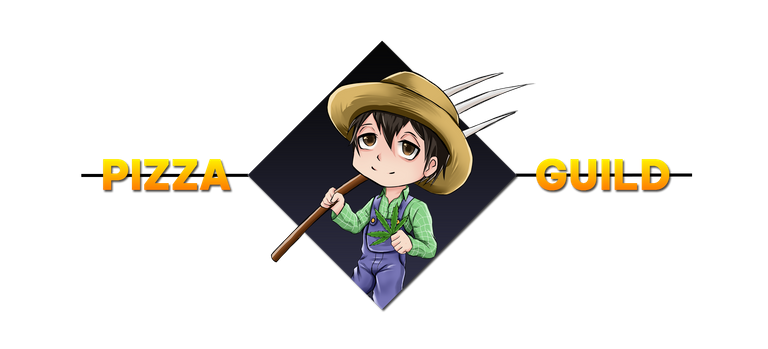 WEEK 1 REPORT
Well folks, this as a good week at the farm, over 5k buds harvested and 1533 were sent to the pizza overlords as tribute.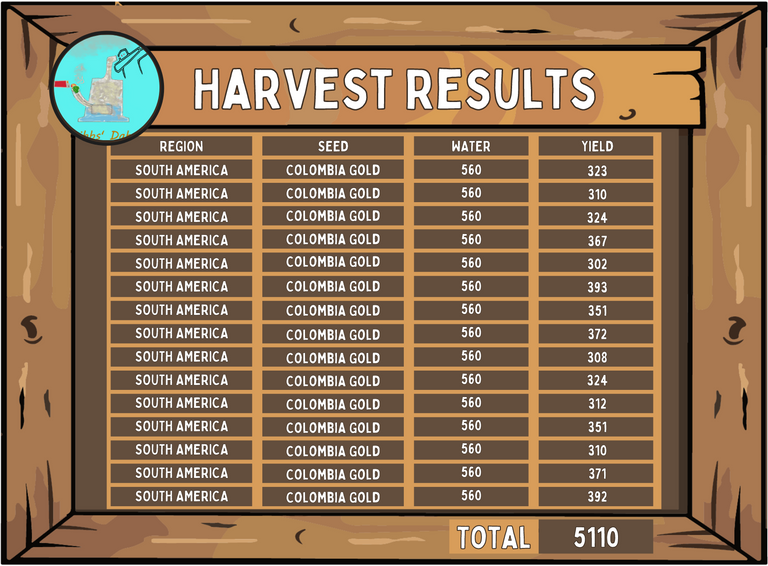 Thank you for reading! Hashkings is a great game and you should try it if you aren't already playing! And remember, if you are planning on eating weed laced food, don't do it on a food eating competition.
See you in your weed dreams and please come to Brazil!
---
---