(ESP-ENG) Indica versus Sativa y la desconocida Ruderalis - Indica versus Sativa and the unknown Ruderalis
Hola mi querida comunidad cannábica, en esta ocasión quiero compartir un tema muy interesante y aclamado entre los consumidores de cánnabis. Para comenzar es importante aclarar que la clasificación es debido a sus características físicas y no por sus efectos como es pensado comúnmente entre los consumidores.
Hello my dear cannabis community, this time I want to share a very interesting and acclaimed topic among cannabis users. To begin, it is important to clarify that the classification is due to its physical characteristics and not due to its effects as is commonly thought among consumers.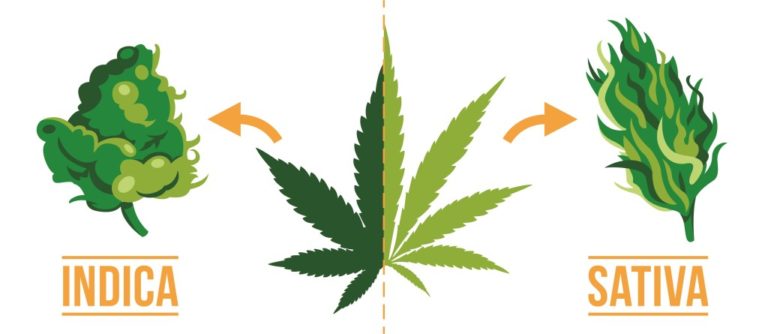 https://sensiseeds.com/es/blog/cual-es-la-diferencia-entre-indica-y-sativa/
Sativa
Hojas de abanico estrechas y largas con dedos finos.
Plantas altas y larguiruchas.
Cogollos ligeros largos y delgados.
Se da con facilidad en zonas calurosas y tropicales.
Las sativas generalmente proceden de las zonas ecuatoriales – Tailandia, sur de la India, Jamaica, México, etc.
Sativa
Long narrow fan blades with fine fingers.
Tall and lanky plants.
Long and thin light buds.
It occurs easily in hot and tropical areas.
Sativas generally come from the equatorial areas - Thailand, South India, Jamaica, Mexico, etc.

Indica
Hojas de abanico anchas y con dedos gordos.
Plantas bajas y gordas.
Cogollos gordos y densos
Se da en zonas con el climas mas hostil.
Coloración verde oscuro tanto en hojas como en cogollos.
La mayoría de las variedades indica proceden de Asia Central y del subcontinente indio – Afganistán, Pakistán, norte de la India, Tíbet, Nepal, etc.
Indica
Wide fan blades with fat toes.
Short and fat plants.
Fat and dense buds
It occurs in areas with the most hostile climates.
Dark green coloration in both leaves and buds.
Most indica varieties come from Central Asia and the Indian subcontinent - Afghanistan, Pakistan, northern India, Tibet, Nepal, etc.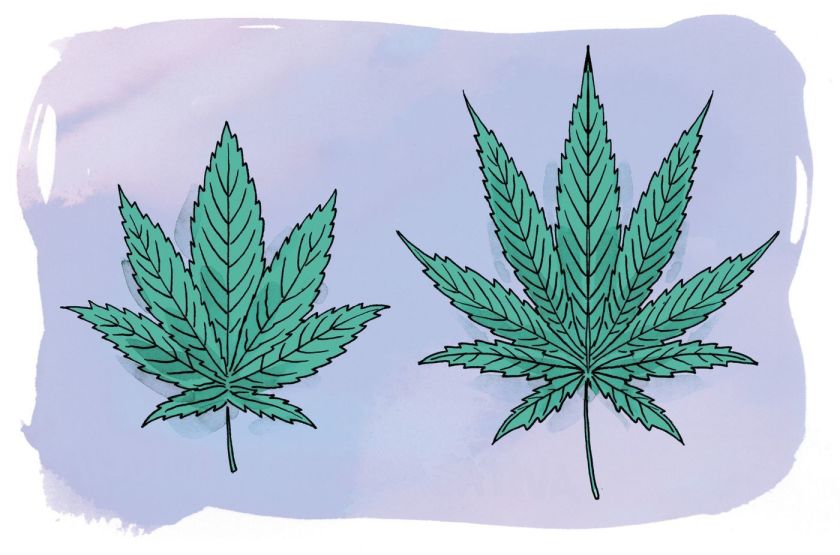 https://www.latimes.com/espanol/vidayestilo/la-es-sativa-o-indica-cbd-o-thc-lo-que-hay-que-saber-antes-de-cocinar-con-cannabis-20181126-story.html
Ruderalis, un gran paso para los auto cultivos, cultivos automáticos e hidroponicas.
Ruderalis, a great step for auto crops, automatic crops and hydroponics.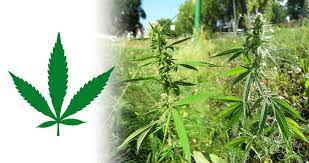 Esta especie de cannabis se origina en Rusia, lo cual explica por qué es tan inmensamente resistente, inclusive en la presencia de condiciones climáticas extremas. También se ha visto que crece en el clima intenso del norte del Himalaya.
This species of cannabis originates from Russia, which explains why it is so immensely resistant, even in the presence of extreme weather conditions. It has also been seen to grow in the intense climate of the northern Himalayas.
---
Posted via weedcash.network
---
---