Can't Meditate?
In a perfect world, we could all meditate.
But we do not live in a perfect world.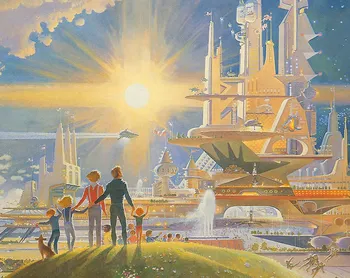 Image source
In the real world, different people have different circumstances.
And different circumstances lead to different mindsets.
Mediation is a great way to build focus.
But it isn't the only way.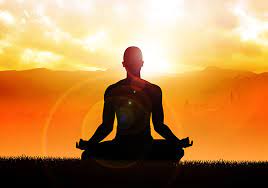 Image source
If you are someone who is jumpy, or find mediation boring, then you can always ease yourself into it down the line...
It's not mandatory to only use meditation to become better at focusing.
The realization that any meditator eventually makes is that:
Anything that you do with full focus is meditation.
- Whether that's shooting 150 free-throws in the basketball court.
- Cleaning your dishes.
- Going to the gym etc.
The goal is to be present in the moment.
So when you are shooting those freethrows...
You are shooting one second.
The next second, you are thinking about that idiot who cut you off in traffic & flicked you off.
If you want to turn basketball into meditation, then your goal is to make yourself AWARE that you thought of the dude flicking you off.
And gently come back to the free-throws.
That's a mental rep.
With this mindset, anything becomes meditation.
Anything can become a vehicle to sharpen your concentration.
This can be good news because it opens up opportunities.
This means you can leverage something you enjoy to strengthen focus faculties.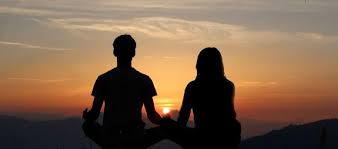 Image source
If you're not a zombie, you must have something that you enjoy doing.
It's even better if it can hit any of the 3 checkmarks:
- makes you more fit
- makes you more creative
- makes you money
So in the case of free-throws, which checkmark does it hit?
"Keeps me fit. Because i have to shoot, rebound my own ball and dribble."
Exactly.
If you know what it FEELS like to focus in one element of your life, that's when it becomes much easier to duplicate.
It's much easier to focus in other parts of your life.
I do recommend that you do not rule out mediation in the future though.
Mediation is one of the best ways to have a laser sharp focus because you can close your eyes and cut off your senses temporarily.
You'll be surprised how much information you are absorbing simply because your eyes are open!
Meditation allows you to tune in.
Something very important due to the the high stimulus era that we live in.
But that's more advanced.
If you just can't mediation, find anything to get you started.
Just do it with a present attitude.
The past is gone.
And the future is yet to come.
The present is all we have
Leverage that to the best of your abilities.
You can see my previous #weedcash post using the Link below:
It's your friendly hive communities and tribes networker...
- Trilli.
---
Posted via proofofbrain.io
---
---