160 days until 4/20
Hello weedcash fam,
I feel great today being the first African posting on weedcash using the new front end which you can access by clicking here
I learned about the new release while I was scrolling through my weedcash account and came across this post by @thelogicaldude

Image source
I am so glad to see new developments in the community,
I believe this will boost the growth of the community and it's members tremendously.
Secondly I would like to thank @richardcrill and the @canna-community team for the hard work they've been putting in to foster the growth and development of the weedcash network.
With such great news, I believe we as a community network we will be able to onboard new members, also improve on the author and curation rewards.
The other bit is that,
if we would use weed as a post/comments reward like the beer, luv, wine & pizza tokens it will help create awareness of the weed token.
More to that, it will help in adoption of the weed token on hive blockchain.
I would be glad to see that implemented.
To all the hive members who want to learn about the new weedcash front end, you can do so by clicking here
Meanwhile, let me get back to my joint and khat.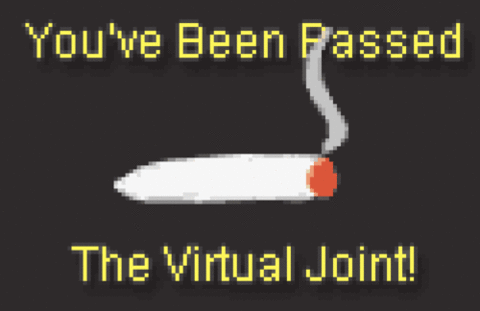 ---
---